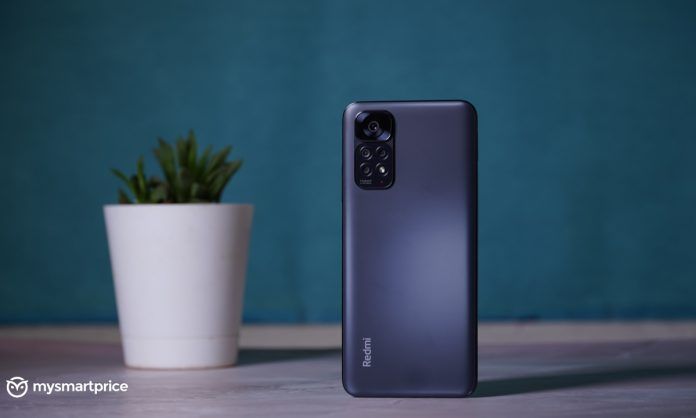 Smartphones have truly revolutionized not just how we communicate with each other but also how we get things done in our daily lives. From replacing hand-held digital cameras to becoming our note-keeping journals, smartphones have only grown in importance. With the advent of smart assistants like Alexa and Google Assistant, the obvious next step in smartphone evolution seems to be a truly touch-free interface where voice commands are the only interaction you'll need with your smart devices. That's exactly what Redmi plans to achieve with its phones as it is one of the only brands to offer a deep integration with Amazon Alexa in their phones. With the recently launched Redmi Note 11 just reaching our hands, we thought it would be a good idea to take a look at some of the unique features it packs in thanks to its Alexa integration.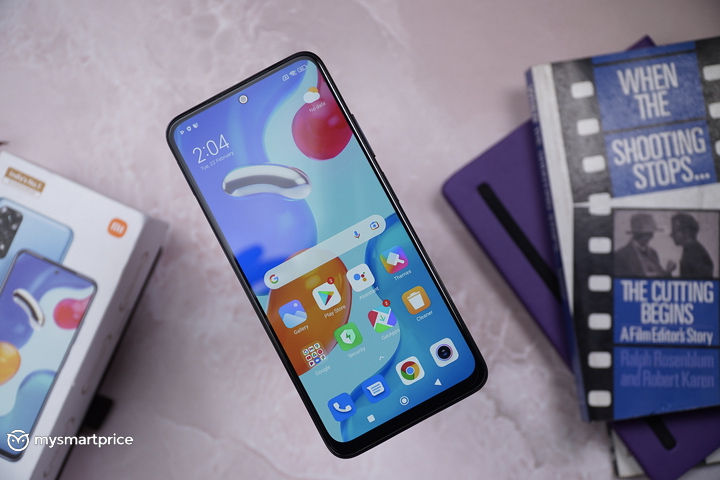 Redmi Note 11: The New Budget-King, Yet Again
Before getting to Alexa, let us quickly take a look at the beast that the Redmi Note 11 is. The star feature of this phone is its class-leading 90Hz FHD+ AMOLED display, with a quoted peak brightness of up to 1000 nits. Last year's Redmi Note 10 already had the best-in-class display, and the Note 11 tops it up by adding a silky smooth 90Hz refresh rate to the mix. Then there is the stereo speaker setup which makes this one of the best multimedia consumption devices in the segment. Plus, Xiaomi India hasn't left out any of the basics like the 3.5mm headphone jack, IR blaster, expandable storage and type-C port. 
The phone comes with 33W pro fast charging support which is slated to be 15% faster than other 33W charging technologies. And along with its 5000mAh battery, is sure to last most users even through the heaviest days of usage. The other big upgrade here is the 50MP, f/1.8 primary camera which leads the  quad camera setup flanked by an 8MP ultrawide, a macro camera and a depth sensor. For selfies there is a reliable 13MP shooter up front.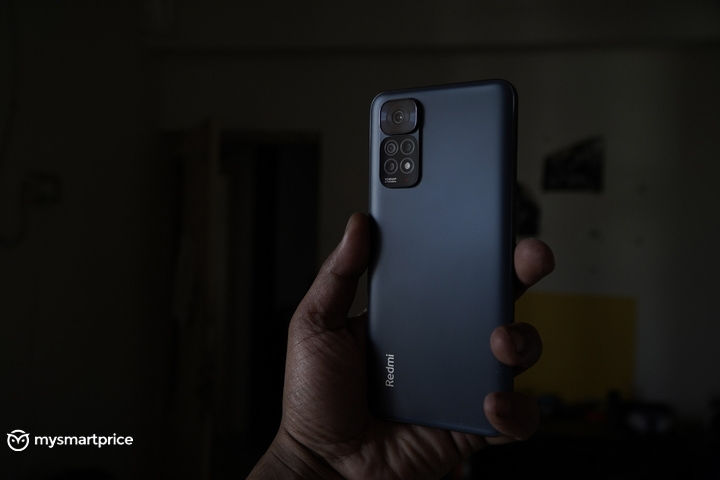 For storage you can choose from a combination of 4GB RAM and 64GB storage all the way up to 6GB of RAM and 128gigs of storage. The RAM here is also expandable via MIUI's Virtual RAM boost features, and the inclusion of UFS 2.2 storage as default is a welcome addition. Last but not least, the phone features Qualcomm's brand-new Snapdragon 680 chipset, which is the best 4G chipset in Snapdragon 6-series currently and should be more than enough for most tasks potential users might want to throw at it. Plus, its 6nm fabrication process means it's super-efficient at power consumption, thus leading to an overall optimized experience.
With all these big upgrades and iterative improvements, it is no surprise that just like its predecessor, the Redmi Note 11 is surely going to shake up the 12-15K segment this year.
What is Alexa and How to Setup
Before diving into the cool stuff, let me just take a moment to shed some light on the core functionality of Alexa. If you're not familiar with the name, Alexa is a voice AI that helps you execute a variety of tasks via your phone and other smart devices. From entertainment to everyday tasks and productivity, Alexa offers a plethora of skills and commands that can be used to make your life easier. Its integration into Redmi Note 11 means you can make your phone do a lot of your daily chores totally hands-free.
To do this, what you need to do is download the Amazon Alexa app on your Redmi Note 11 and sign in with your Amazon account. There will be a couple of simple on-screen instructions that you can follow and activate Alexa. Alternatively, here's a step-by-step guide to do the same.
-Go to Alexa app Settings
-Alexa app > ☰ More > Settings > Alexa App Settings > Alexa Hands-Free
-Toggle Alexa Hands-Free on
-Follow onscreen steps to complete set-up.
Alexa is also available in Hindi language. You can switch the language of your Alexa by going into the app settings or simply saying "Alexa, talk in Hindi."
Additionally, you can also turn on "Respond While Locked" to make your Alexa experience truly hands-free so you don't have to unlock your phone manually before making requests to Alexa.
Once this is done, the actual fun starts. Here's a few interesting things you can make Alexa do on your Redmi Note 11.
Having Fun with Alexa on Redmi Note 11
Now we have all seen voice assistants being used for the most basic fun things like "Tell me a Joke", "What's the weather forecast" and "What's the capital of XYZ" sort of questions. All of that is still here of course. But we'll start with some more useful tricks that you can pull off, like my personal favorite – asking Alexa to set a timer for 10 minutes when I put Garlic Bread in the oven. Then you can also ask Alexa to check for your calendar schedule for the day, any upcoming appointments, or just the latest score from India's LIVE cricket match.
Furthermore, you can truly use the hands-free part of Alexa in situations like when you're cooking, driving or are just too lazy to pick up your phone. Some examples of this include asking Alexa to make a call to a particular contact or number, asking Alexa to open navigation directions to a destination or simply asking Alexa to set a reminder for you or add something to your to-do list. Alexa can also be used to control other smart devices in your home such as smart lights, smart plugs etc. All of this without having to move a finger. Another use of hands-free is that you can use Alexa while you are on another app. For example, you could be reading a movie or book review and simply ask Alexa to add it to your to-do list without having to switch apps.
Alexa's Amazing Abilities
All the stuff that we discussed so far is impressive but here's where Alexa truly starts to shine. Alexa is the only voice assistant that can leverage its Amazon connection to provide you with a hands-free smart shopping experience. So, you can use Alexa on Redmi Note 11 to search for products, reorder supplies and track your packages to your doorstep on the Amazon app. Simple commands like "Alexa, add salt to my shopping list", "Alexa search for electric toothbrush" and "Alexa, search for Xiaomi phones under 30K" can all help you improve your Amazon shopping experience.
Probably the most impressive use case of Alexa on the Redmi Note 11 has to be the bill payment options. As you might know by now, the Amazon app can also be used to make bill payments and recharges. Amazon Pay lets you pay your utility bills, telephone bills or recharge your prepaid mobile/DTH connections etc. With Alexa integration on the Redmi Note 11, you can do these things just by saying stuff like "Alexa, pay my electricity bill", "Alexa, Recharge my DTH account". Now a quick disclaimer here, to use these functionalities, you obviously need to add these billing accounts to your Amazon Pay account, and for truly seamless experience you also need to have your payment options setup. But since most of us use Amazon app anyway, this should be a fair ask in my opinion.
Last but not least, you can also use Alexa to set up custom routines, which can include a number of commands all executed based on a single prompt. For example, you can set up a morning routine such that when you say "Alexa, Say Good Morning", Alexa will turn on your bedside light, read out your calendar entries for the day and serve you the top news headlines. Pretty impressive, huh?
Furthermore, with Alexa's 'skills' options, you can do a lot of cool stuff with third party apps as well, like book a cab, ask Goibibo to check a flight's fare for you or order your usual comfort food from Zomato. Alexa currently has over 30000 such skills and this list is only growing.
Verdict
With all this added smartness, the Redmi Note 11 truly becomes a formidable smartphone in its segment. Not to mention, its class leading 90Hz FHD AMOLED display, Snapdragon 680 processor, elegant design and 50MP Quad Camera setup definitely make it a force to be reckoned with. This phone was already 10/10, the added Alexa features truly make it 11/10.
Thanks for reading till the end of this article. For more such informative and exclusive tech content, like our Facebook page