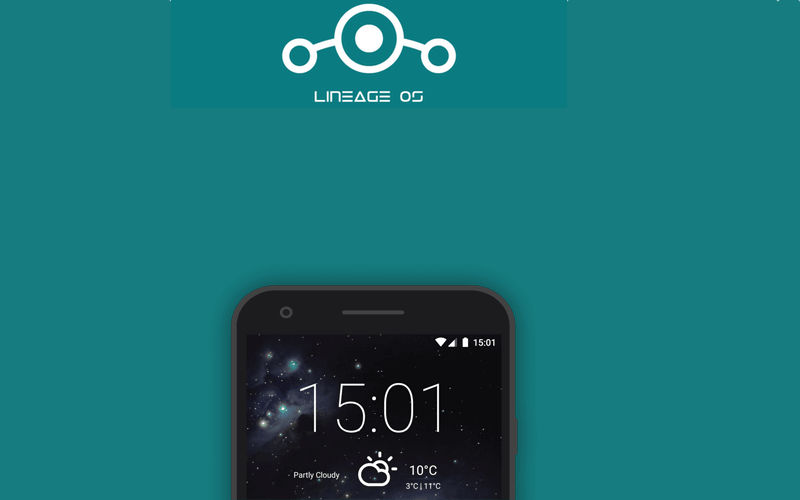 LineageOS has stopped providing support for a lot of smartphones, including the Redmi Note 5 Pro (Review), Moto Z2 Play and the HTC 10. However, unlike CyanogenMod, which was discontinued due to internal conflicts, LineageOS is not going anywhere.
After CyanogenMod was discontinued, its successor, LineageOS, breathed new life into devices and provided users with a different haven for custom ROM installations. Several devices launched this year and in 2017 provided support for LineageOS, but there is some bad news that has started to make rounds. The reason for this support cut was that maintainers were not porting the custom ROM for the respective phones. So any device that did not get regular custom ROM ports would no longer get LineageOS support.
LineageOS Pulls Support For 30 Devices, Including Tablets
The drop in support for LineageOS is due to the devices having inactive maintainers on GitHub. For those who don't know, maintainers are people that port the ROM to a specific device, and this is supposed to be done in a timely fashion. If these check-ins are not maintained regularly, LineageOS will eventually have to drop support for them. In short, quality over quantity is going to be the new objective, and devices that are given regular attention will continue to receive support.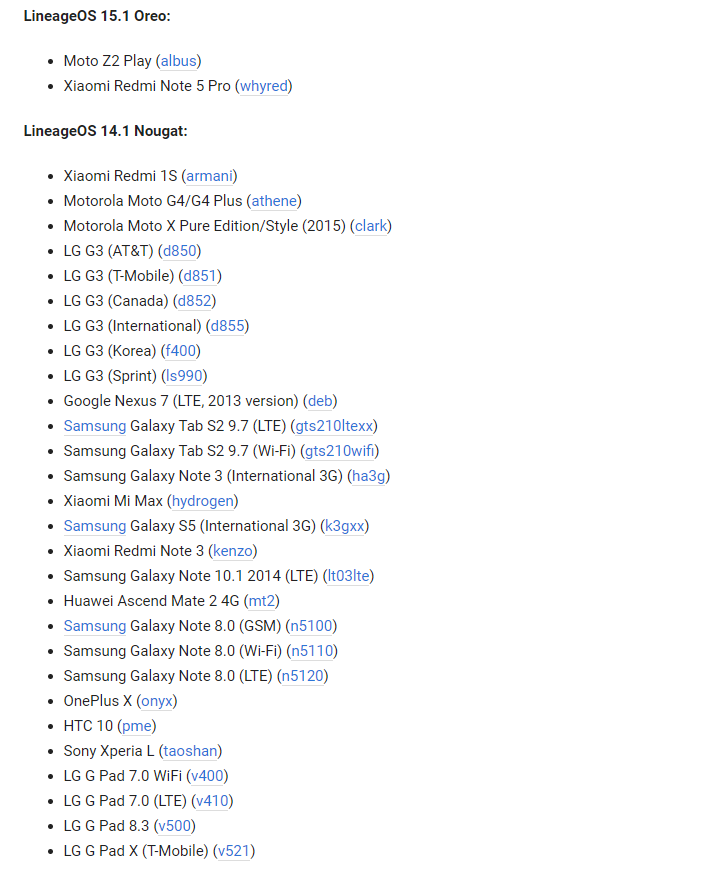 There are older devices like the Moto G4 and Moto G4 Plus that will no longer be supported by LineageOS and with newer devices getting launched, this would not have come as a surprise. However, popular phones like the Redmi Note 5 Pro and even the Moto Z2 Play not getting future updates come as a shock to most of us since these phones have respectable hardware.
Considering the Redmi Note 5 Pro is one of the most popular smartphones in India, you'd think someone would take up the responsibility to maintain check-ins on it. Another recent smartphone that has fallen victim to this development is the HTC 10, otherwise, the remaining handsets and tablets on the list are considered quite old.
Regarding popularity, the Moto G4/Moto G4 Plus was the 13th most-used device for LineageOS, with approximately 23,000 active installations. The Redmi Note 3 was another highly used handset with approximately 22,000 active installations. The good news is that just because the devices mentioned before no longer support LineageOS, it does not mean support has been permanently cut for them.
LineageOS Support Will Be Enable if Check-Ins Are Maintained
In short, this move is not set in stone. It just means that if a maintainer is willing to invest the time and energy to maintain check-ins for these smartphones and tablets, LineageOS support will continue as it did before. For now, things are being taken in a different direction. Devices that get custom ROM support also get routine security updates and patches, which requires a lot of dedication from the development staff. In hindsight, this will look like the right move as the quality of software will always matter in the end.
What We Think Of Custom ROMs In 2018?
There was a time when Android smartphone makers would starve phones of features even though the hardware was capable of supporting those features. Custom ROMs used to offer enthusiasts and users to try out features which didn't come out of the box with the phones. Even after brands stopped support for phones, custom ROMs were a way for people to renew software on their phones.
However, since the past 2-3 years, smartphone makers have started offering features which won't work on rooted phones running custom ROMs. For example, Samsung Pay, which is a genuinely useful feature, won't work on rooted phones. Netflix is one more app which won't work properly on rooted phones. Now, it is a situation where users would lose more by rooting their phones than they are set to gain.