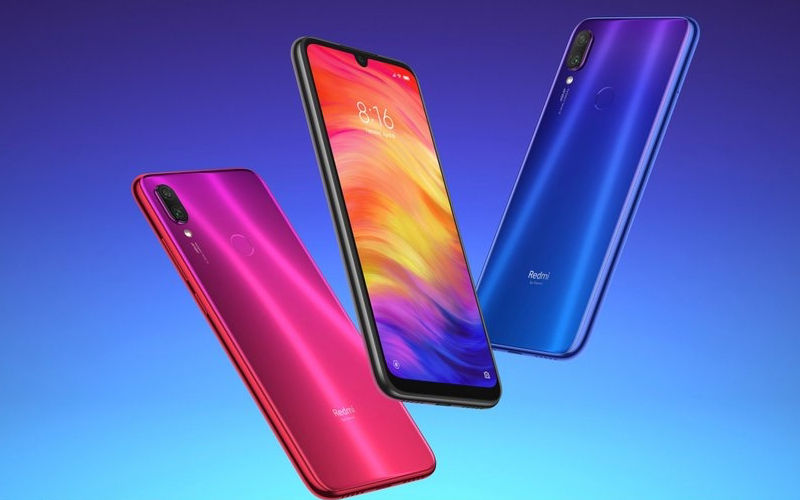 The Redmi Note 7 enjoyed quite a successful first sale in India where it sold around 2 lakh units in minutes. Its second sale took place just yesterday, and even then it barely lasted more than a few minutes.  While the phone's popularity in the country is evident, there was one feature that was notably missing from the handset – a night mode for the camera. However, Xiaomi did not let the wait go on for too long as a software update is already here to explicitly add this functionality to the Note 7.
The new update brings the Note 7's software version up to MIUI 10.2.7.0. From what we know so far, the update is only rolling out to global units of the Note 7, and Chinese handsets are yet to get it. The size of the update is quite small, and its changelog only mentions "New: Enhanced low light mode." Once updated, the camera app will contain a new shooting made labeled 'Night.'  Below are screenshots we found posted by a Note 7 owner over on Mi Forums.
Bringing this model to the Note 7 is something Xiaomi had officially announced at the start of this year.  It is good to see the brand fulfilling its promise. It is worth mentioning that the new update might be rolling out in batches. So be sure to keep checking if you don't yet see an OTA update available for your device.
Redmi 6 Pro To Get Dual VoLTE Support
In other news, it has been confirmed that the Android Pie based MIUI Global Beta testing for the Redmi 6 Pro has commenced. As such, we expect a Beta release of this ROM to release in a few weeks. According to screenshots obtained from closed beta testers, one of the most notable features arriving with this update will be support for Dual VoLTE. This will allow the second SIM to also connect to VoLTE networks, something that is not possible right now.
It is worth mentioning that we cannot confirm whether the feature will roll out to Redmi 6 Pro units with the first stable build of MIUI 10. Xiaomi might wait a bit longer to properly test the functionality before releasing it to end users. The feature hasn't officially been announced by Xiaomi either, so we will have to wait until a public release of at least the beta version before drawing any conclusions.