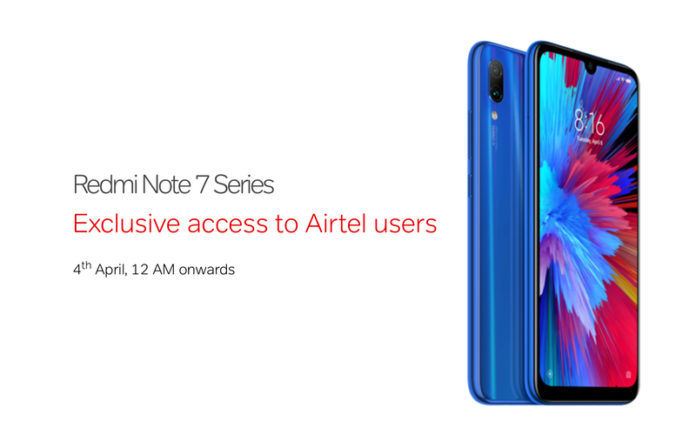 Since their launch, Redmi Note 7 and Redmi Note 7 Pro have been hard-to-get phones and we can all blame Xiaomi's flash sale model for that. Although there is no easy way to buy either Redmi Note 7 or the Redmi Note 7 Pro, Airtel is going to make it easier for its subscribers. Airtel has announced an exclusive access program for its users who want to purchase the Xiaomi Redmi Note 7 or Redmi Note 7 Pro without depending on the flash sale.
Airtel Users To Get Exclusive Access To Redmi Note 7, Redmi Note 7 Pro: How To Purchase
Airtel has launched Exclusive Access program for the Redmi Note 7 and Redmi Note 7 Pro for its subscribers. The exclusive sale for the Airtel users will be held on April 4, 2019. To make use of the early access, Airtel users would first need to ensure that the MyAirtel app is installed on their phones. After installing the app, open it and click on the 'Redmi Note 7 Sale' banner and then select the phone that you want. Once the phone has been selected, users will get the F-code for it.
After successfully generating the F-code, interested buyers will need to head to Xiaomi's India website (Mi.com) and click on 'F-code' located on top of the webpage. It will then ask you to login by entering your phone number and verification code that will be sent to the entered number, you can also login using your Gmail or Facebook account. You will then be redirected to a page asking for the F-code and captcha for verification. Once your F-code gets verified, you will be able to purchase the Redmi Note 7 or Note 7 Pro. F-code will be generated for the phone you choose in the MyAirtel app so make sure you choose the right one.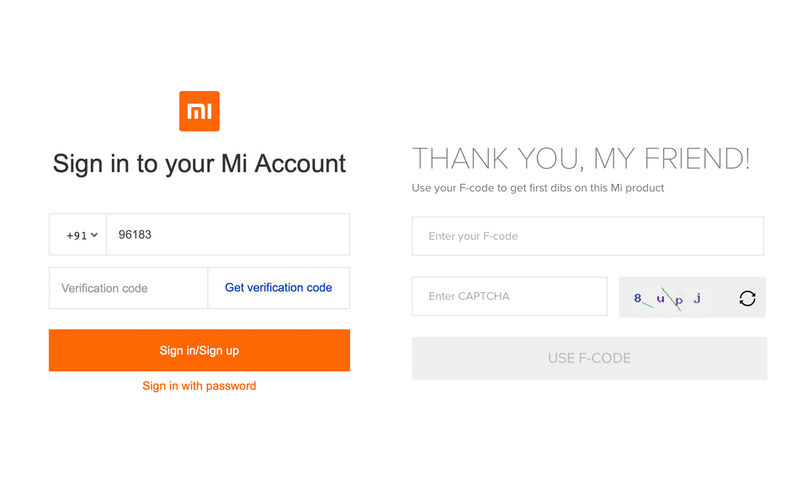 At the time of writing this story, we checked the MyAirtel app and could not find the Redmi Note 7 banner. We assume that the banner will go live on April 4, 2019, at 12 AM (open the MyAirtel app at 11:59 PM on April 3, 2019).
Airtel Offers For Redmi Note 7, Redmi Note 7 Pro
Additionally, Airtel is offering 100% more data (up to 1120 GB) along with unlimited calling to its subscribers who purchase the Redmi Note 7 or Redmi Note 7 Pro. Airtel is also providing access to Airtel TV app for watching TV shows or movies.
The Redmi Note 7 price in India starts at INR 9,999 for the 3GB RAM+32GB Storage model and INR 11,999 for the 6GB RAM+64GB Storage variant. The phone is available in Onyx Black, Ruby Red, and Sapphire Blue color options. On the other hand, the Redmi Note 7 Pro price in India starts at INR 13,999 for the 4GB RAM+64GB Storage model and at INR 16,999 for the 6GB RAM+128GB Storage variant. It is available in Neptune Blue, Nebula Red, and Space Black color options.
Well, it looks like Airtel users will be able to buy the latest Xiaomi phones without going through the flash sale hassle. What do you think about the offer? Do you think this offer would earn Airtel brownie points? Share your thoughts in the comments below. Also, check out our camera comparison video featuring Xiaomi Redmi Note 7 Pro, Apple iPhone XS, and the Samsung Galaxy S10.