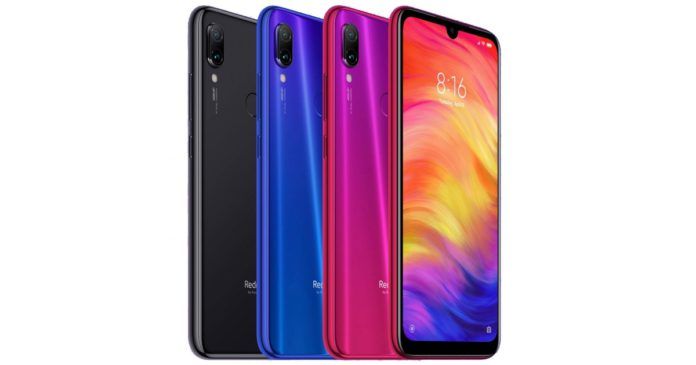 The Redmi Note series from Xiaomi has always been the cash-cow for the company. Ever since the days of the Redmi Note 3G which came out in 2014, Xiaomi has been virtually dependent on this lineup of affordable smartphones to cement their position as a premier smartphone brand across Asia. Currently, in its seventh generation, the company announced the Redmi Note 7 series of devices six months ago. The new Note 7 series featured several improvements over its predecessors -, especially in the imaging department.
Needless to say, the company managed to sell millions of units across Asia, particularly in markets like India and China. Until now, however, we were unaware of the true scale of the popularity of the Redmi Note 7 series. Not any more. In a recent tweet by Donovan Sung, Global spokesperson, Director of Product Management at Xiaomi revealed that the company managed to hit the figure of 15 million units for the entire range of Redmi Note 7 devices.
Redmi Note 7 Series hit 15 million unit sales
In the aforementioned tweet, Sung thanks the entire Mi family as well as die-hard Mi Fans who helped them achieve this figure. We have embedded the tweet below.
He also subsequently posted an image of the new Mi campus that they set up in Beijing recently.
Redmi Note 7 Series details
In India, the Redmi Note 7 series currently consists of two handsets – the Redmi Note 7S and the Redmi Note 7 Pro. Until recently, the company also sold the Redmi Note 7 in India which was eventually replaced by the Redmi Note 7S.
The Redmi Note 7 Pro is the flagship device from the Redmi Note series and is powered by the Qualcomm Snapdragon 675 SoC and comes in three versions – a base 4GB+64GB version, a second 6GB+64GB version, and a pricier 6GB+128GB variant. All three versions feature a hybrid dual SIM card slot that can also take in a microSD card for memory expansion. The USP of the Redmi Note 7 Pro is the 48-megapixel primary rear camera that takes excellent images for a budget device.
The Redmi Note 7S, on the other hand, is positioned slightly below the Pro variant and features the Snapdragon 660 SoC. This phone is offered in two versions – a base 3GB+32GB version and a pricier 4GB+64GB version. This phone also gets a 48-megapixel rear camera, albeit with a different sensor. Both these handsets feature identical displays (6.3-inch FHD+) and run MIUI 10, which is based on Android 9 Pie.