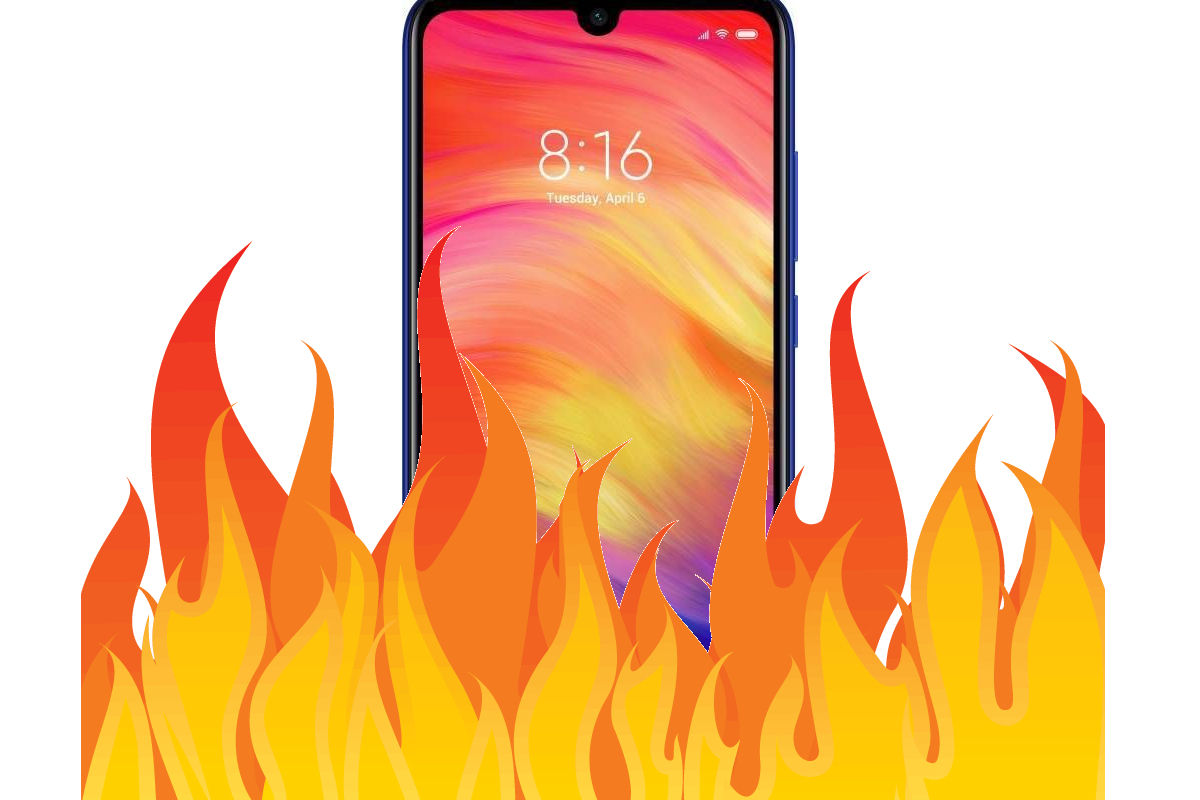 Update: Xiaomi's reps reached out to inform us that the company was able to amicably resolve the issue with the customer, and emphasized the continued commitment from the company to a positive customer experience every time. The email also added that the investigation reached the conclusion that the unit had been physically damaged before the explosion. Meanwhile, 91Mobiles, which broke the news of the incident, reports that Xiaomi reached out to the customer and not only gave him a brand new Redmi Note 7 pro smartphone, but also gifted him a backpack to replace the one that was destroyed.
It's never a good day when your smartphone tries to kill you. Before you assume this is about the impending robot revolution and switch to a Nokia C2, this news story is regarding an exploding battery on a Redmi Note 7 Pro unit in Gurgaon, India. In an exclusive story by 91Mobiles, Xiaomi fan Vikesh Kumar spoke about why he is no longer a fan. While exploding phones have become a way of life (with various devices from Jio, Samsung, Motorola, Apple, and Xiaomi all having exploded in the past), each incident needs to be highlighted because safety is something manufacturers should be held accountable for. And given how much time we spend on our phones, it's a matter of time before an untoward incident causes large scale losses or even fatalities.
Xiaomi Redmi Note 7 Pro: Explosion, Bag Burned
Vikesh Kumar had purchased his Redmi Note 7 Pro unit in December 2019 and the explosion happened yesterday, on 13th March, making it a three-month old phone. Kumar had his phone charged to 90 percent capacity, as most of us would on a typical work day. When he reached his office, he noted that his phone was heating up unnaturally. He claims to have pulled the device out of his pocket to see smoke emanating from the battery of the unit.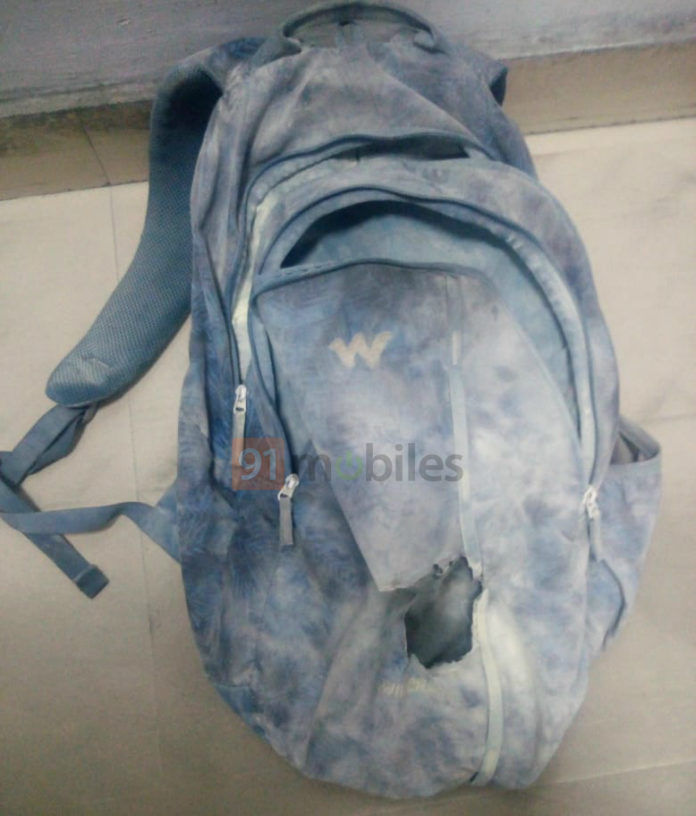 He then threw the phone in a panic and the phone landed on his bag, where it exploded. The flames were so intense that it ended up completely incinerating his bag (refer image). Vikesh also said that the fire required an extinguisher to put out. He added that if he had delayed pulling out his phone, it could have caused him serious burn injuries.
Xiaomi Blame Game: Claims Customer Responsible For Exploding Phone
Following the strange incident, Vikesh Kumar got in touch with a Xiaomi service center. As the phone was purchased recently, he expected that he would be given a replacement. The customer care staff carried out a basic investigation to verify Kumar's claims. The executives concluded by pinning the blame entirely on Vikesh, claiming that he was responsible for the fire and that he had somehow caused the Redmi Note 7 Pro phone to explode. The staff measured the hole on the bag to cross-check if it could have been burned by something else.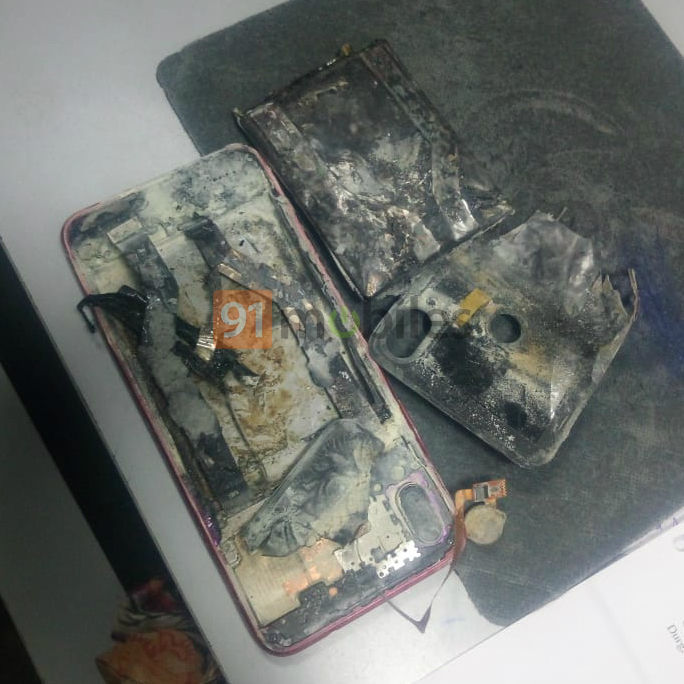 Initially, Kumar was shaken but after hearing what Xiaomi customer service had to say, he was stirred. He put his foot down and refused to accept the false allegations leveled against him. While he was trying to sort out the issue, the service center tried to get him to pay 50 per cent of the price of a new unit of Redmi Note 7 Pro, in order to get a replacement for his phone that was now burned to a crisp.
Kumar also added that the job sheet, which is standard practice in any service center, made no mention of the exploding battery and instead dismissed the matter with the issue listed as 'Power On Fault'.
Exploding Batteries: Who's At Fault?
This is not a black and white issue because there are just as many examples of customers tampering as there are examples of manufacturer apathy. But given that battery explosions happen in a very tiny percentage of total phones sold, it makes sense that the company would immediately replace the device after a basic investigation. It's never good for the brand image when such stories do the rounds on social media because it is definitely bad PR. In the case of Vikesh Kumar, it definitely looks like a genuine case. One hopes Xiaomi would be kind enough to handle the matter by simply replacing his phone with a new one, because if this were the US, he could probably hit the brand with an expensive lawsuit.