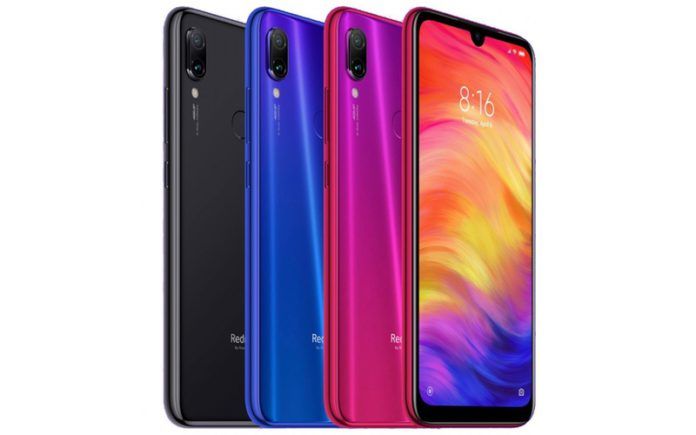 One of the major talking points for Realme 3 Pro fans, when they compared the device to the Redmi Note 7 Pro, was the fact that the former was capable of playing the popular game Fortnite while the latter was not. That would not be the case any longer since Xiaomi has confirmed that the Redmi Note 7 Pro will officially support Fornite once users update their devices to the latest MIUI update that Xiaomi plans to roll out for the Note 7 Pro soon. If you recall, this 'battle' between the two brands started after Realme CEO Madhav Sheth openly talked about the inability of the Redmi Note 7 Pro to play Fortnite in a tweet. Less than a month later, Xiaomi has responded and has made sure that Redmi Note 7 Pro users are not bereft of the Fortnite experience.
Redmi Note 7 Pro MIUI 10.2.10.0 OTA Update Details
The confirmation about the Xiaomi Redmi Note 7 Pro getting support for Fortnite was confirmed by none other than Xiaomi India head Manu Kumar Jain in a tweet earlier today. We have embedded the tweet below.
It may be recalled that after the Fortnite controversy erupted, Jain did come up with a clarification as to why the Redmi Note 7 Pro did not support the game out of the box. The first reason he gave was the lack of popularity of Fortnite in India. The second reason was the fact that Fortnite was popular in the North American market where Qualcomm's relatively new chipset the Snapdragon 675 is yet to arrive on a smartphone. Incidentally, this was the same chipset that the Redmi Note 7 Pro uses. He also promised that Xiaomi would work with Qualcomm to get this sorted. Just a few days later, it seems things have worked out.
As per the official changelog for the update, the MIUI 10.2.10.0 OTA update fixes minor bugs that the phone had with the speakers. The major update is the addition of Fortnite. Along with the Redmi Note 7 Pro, its sibling the Redmi Note 7 has also received a fresh new update.
Redmi Note 7 Pro MIUI 10.2.10.0 OTA: How to Update?
As evident from the title of this article, this update patch for the Redmi Note 7 is currently being rolled out in an OTA (over the air) method. If you have configured your Redmi Note 7 Pro to automatically check for updates, you should soon get a notification for an update. Once you have the notification, just follow the on-screen instructions and the update process should not take more than 5 minutes. As always, as a precautionary method, we always advise users to take a backup of their data before proceeding with an update.