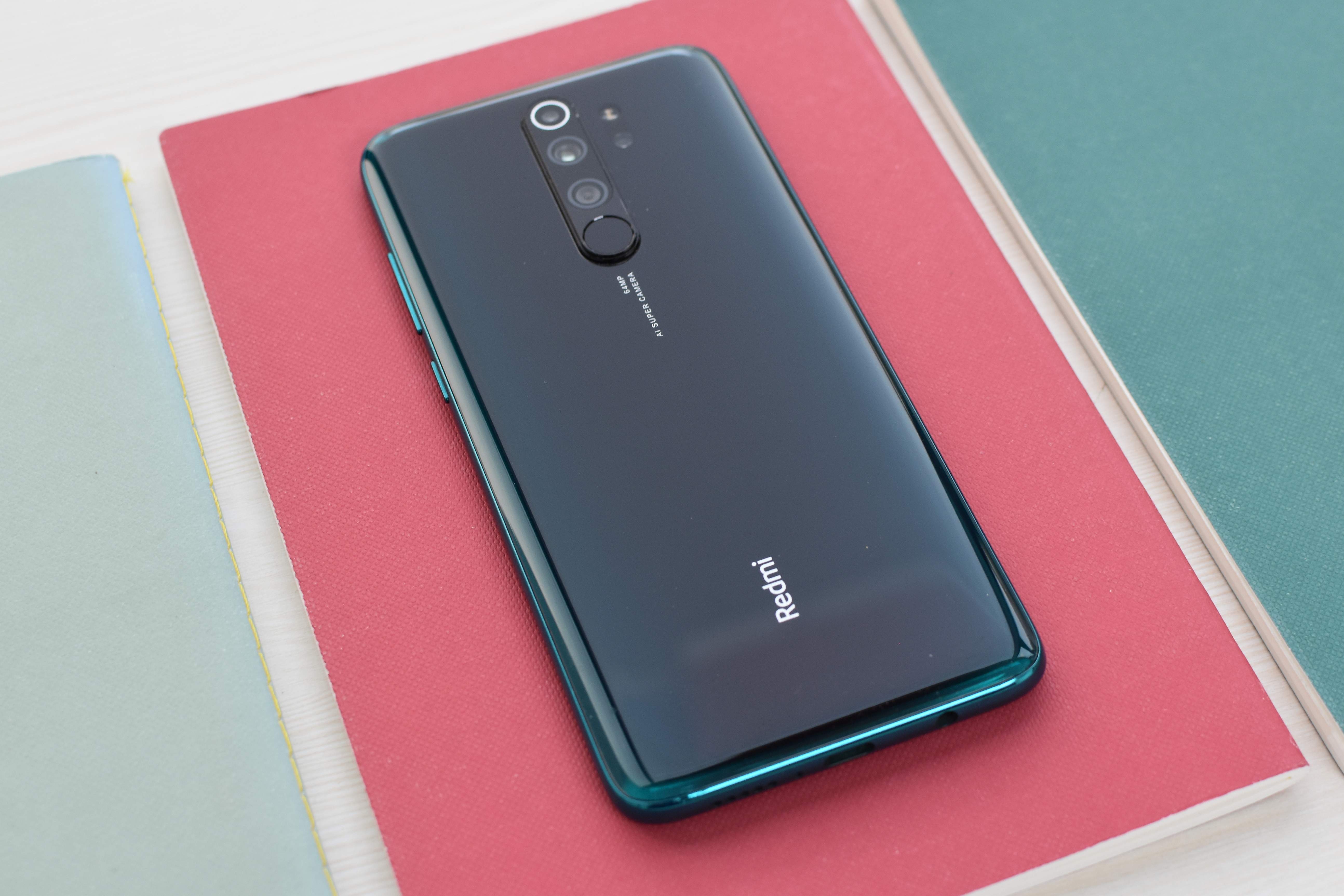 The Redmi Note line-up has cemented Xiaomi's dominant position in the budget smartphone market. In the last few years, the company consistently rolled out chart-topping mobiles. And a majority of these have been based on Snapdragon chips from Qualcomm. However, back in the day, the very first Redmi Note handset was introduced with MediaTek's SoC (System on Chip). With the latest Redmi Note 8 Pro, Xiaomi is going back to its old Redmi Note series silicon partner. It is good to see brands helping MediaTek put up a fight in the mobile chip market. A tech monopoly is the last thing we want in this world after all. What concerns me however is that MediaTek powered phones haven't been known for their performance lately. So, is the Redmi Note 8 Pro going to end up in that list or has MediaTek finally perfected its recipe for chips? Let's find out.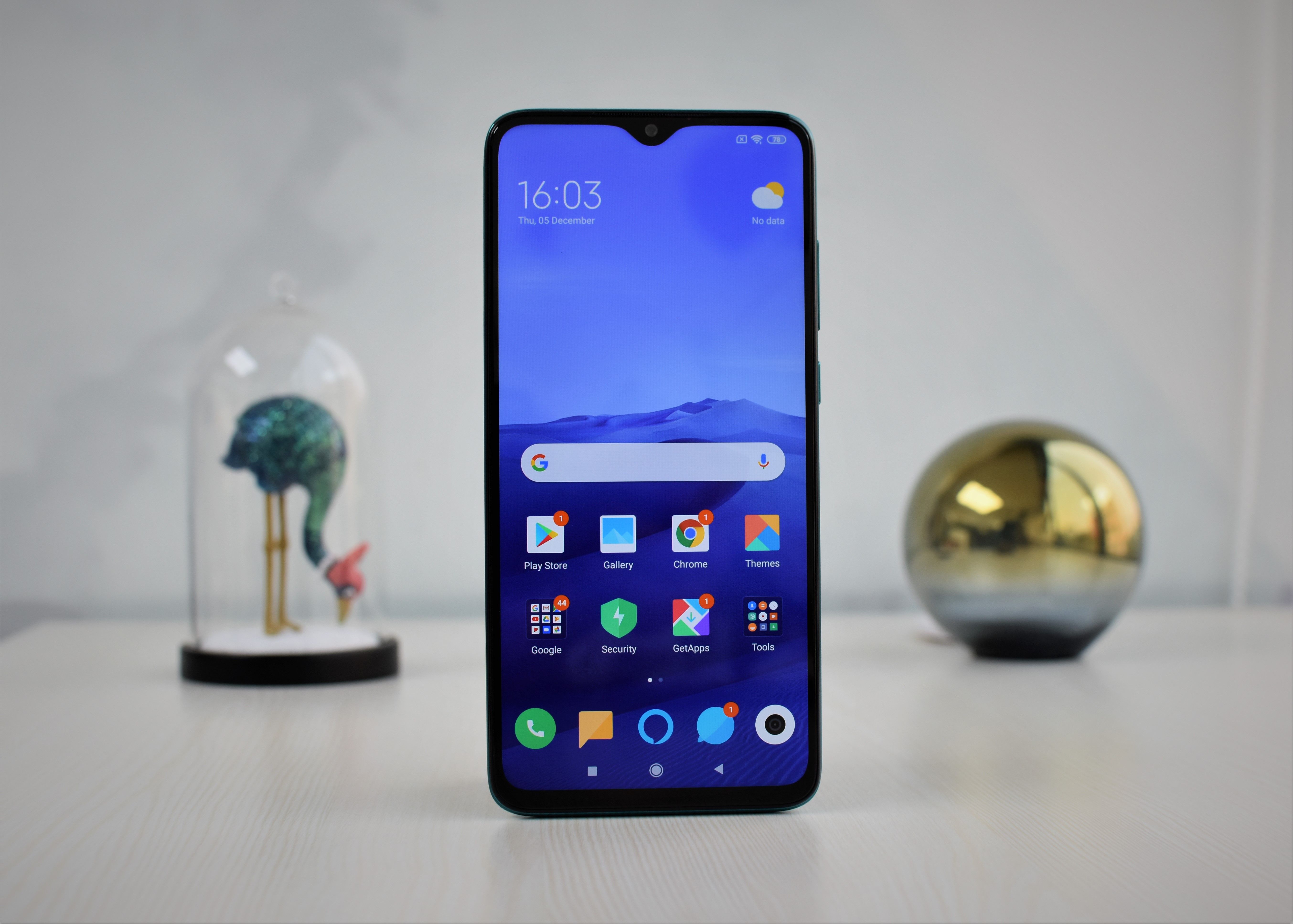 Design And Build
The Redmi Note 8 Pro features a glass sandwich design. The handset features Corning Gorilla Glass on both the sides. Though instead of metal, Xiaomi has opted for a plastic frame to keep costs in check. Having said that, the phone is quite a looker. It has a nice curved back that enhances ergonomics.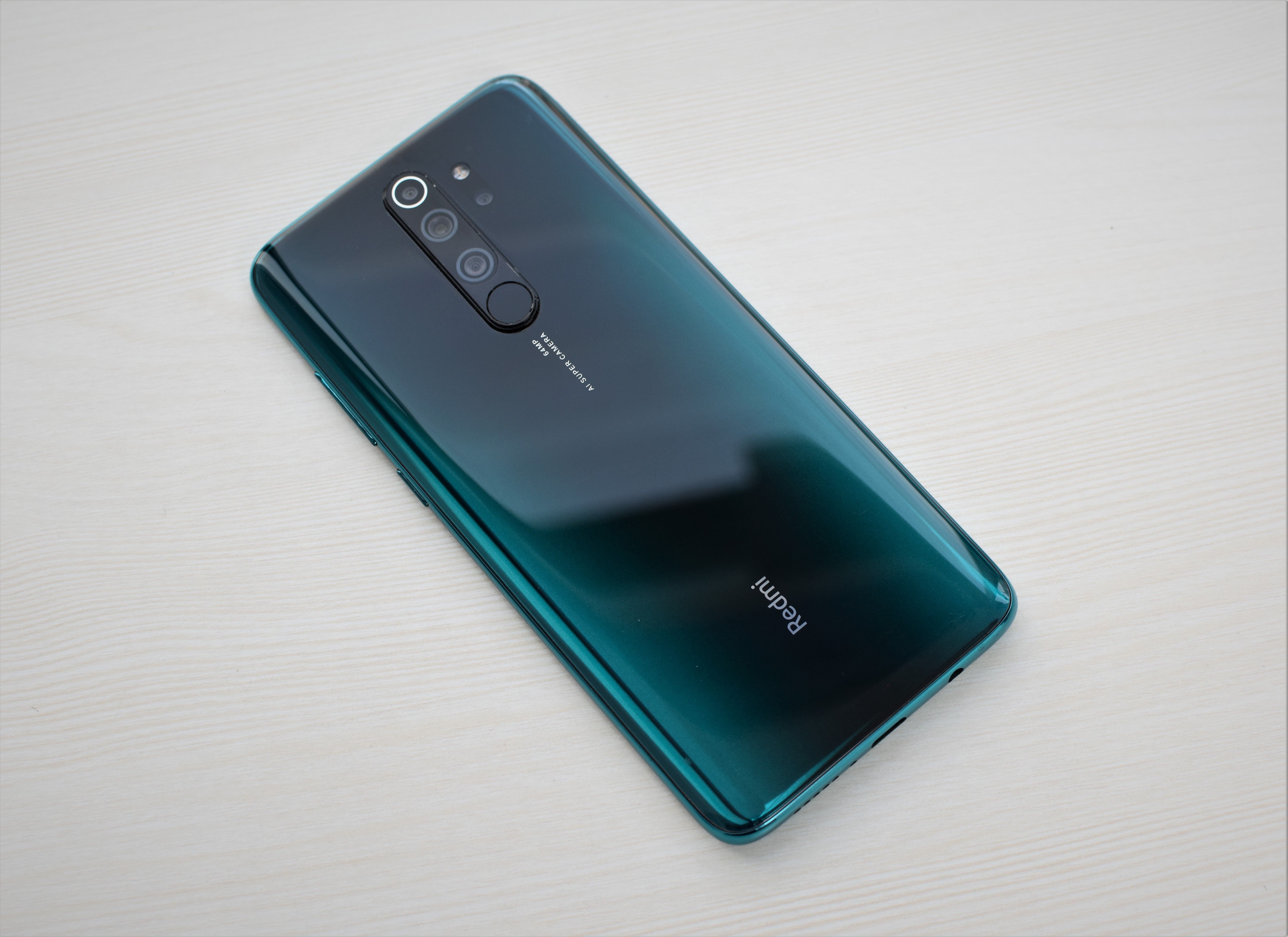 Keeping up with the trend, the Redmi Note 8 Pro comes with a gradient paint job. The pattern and hue on the 'Gamma Green' variant is reminiscent of Oppo's Reno line-up. The phone has minimal branding with only Redmi printed on the back. It sports a quad camera setup. The trio of lenses and fingerprint sensors are placed on a vertical strip that sticks out from the body. Compared to the recessed biometric sensor, this arrangement seems a bit awkward. The depth sensor sits near this setup accompanied by an LED flash.
Moving onto the front, the phone has quite thin bezels. Since it packs in a large display, don't expect the one-handed use to be comfortable. It is called 'Note' for a reason after all.
Display
The Redmi Note 8 Pro sports a 6.5-inch LCD with Full HD + resolution. The panel has a tiny waterdrop notch on its forehead. Xiaomi let's you get rid of it by activating a black strip from the settings menu. The screen has wide viewing angles, it comes with HDR support, and is bright enough to retain legibility under direct sunlight. However, its brightness is not uniform across the panel. You can see bright patches around the bezels. The colors to look a little washed out. In this price range, Oppo K1, Vivo Z1x, and Samsung Galaxy M30s offer excellent OLED displays.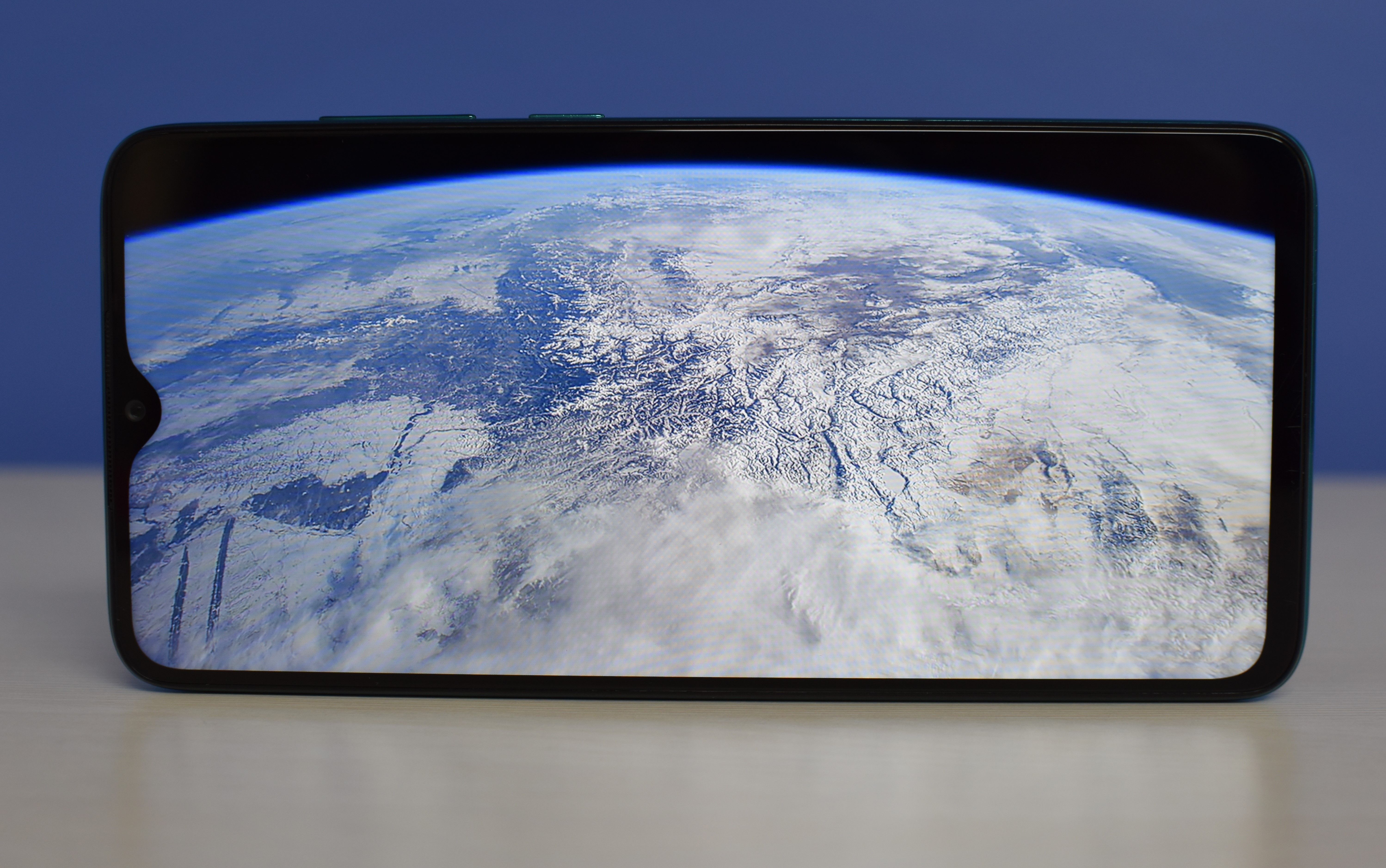 Software
The phone ships with MIUI 10 based on Android 9 Pie. Even in the latest iteration, Xiaomi hasn't done anything to bring cohesiveness theme to the icons. Even the native apps have random circular or square icons. By default, these icons are quite large too. Thankfully, there's an option to dial it down by selecting a 5×6 grid layout. The Chinese company, however, has retained light pastel colors that are easy on eyes.
An area where Xiaomi's MIUI shines is the number of features you get right out of the box. For starters, it comes pre-loaded with a screen grabber, scanner, and call recorder. Moreover, the security app offers options such as malware scan, app lock, memory clean-up, call blocklist, and storage management. Then, there's a dual app feature that lets you a clone and runs two instances of the same app with different accounts.
Like its predecessors, the Redmi Note 8 Pro also comes infested with ads. In addition to in-app ads, the phone nags you by displaying adverts during app installation. Oh, and the default video player has ads too. You can disable these ads from the settings, but its a hassle nonetheless.
Moving onto the performance, this phone is a mixed bag. Powered by Mediatek's Helio G90T chip, the Redmi Note 8 Pro isn't smooth when swiping and scrolling. There's a noticeable stutter during the normal use, which I didn't encounter on its predecessor. On the other hand, this 12 nm chip scores high on the benchmarks and pulls off a great performance in gaming. By default, the handset runs PUBG mobile on high settings. Even with anti-aliasing switched on, the game runs without any significant frame-drops. However, I noticed that the thermal throttling kicks in after an hour of gaming.
The on-board speaker is good enough for YouTube videos. Xiaomi has retained the 3.5 mm headphone jack. However, the company hasn't bothered to ship earphones. Paired with aftermarket earphones, the Redmi Note 8 Pro's output is good enough to let you enjoy your collection. However, if you are too finicky about music, you may notice the distortion. The phone's earpiece works fine too. And its network reception along with the Wi-Fi radio work as they should.
Cameras
The Redmi Note 8 Pro packs in a quad camera setup. It comprises of a whopping 64 MP main sensor accompanied by an 8 MP wide-angle lens, a 2 MP macro, and 2 MP depth sensor. The primary sensor relies on pixel binning to deliver impressive 16 MP shots. The amount of detail you get in these photographs is great for a budget smartphone. You can squeeze out more detail by disabling pixel binning. However, the file size of these 64 MP shots can peak at 26 MB. While the sensor performs well, the phone often tends to go overboard with post-processing. Upon closer inspection, many images look over-sharpened.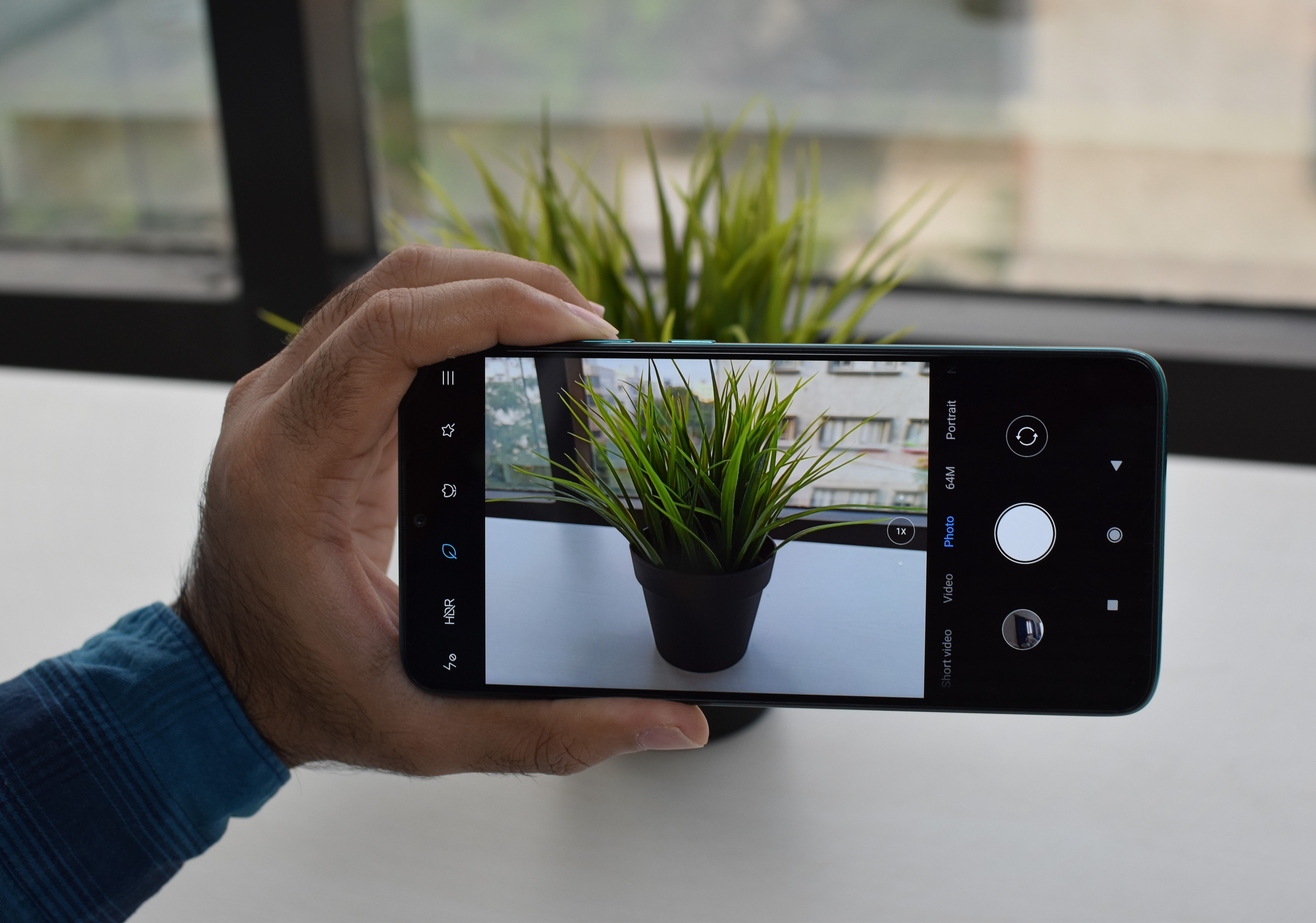 Switching to the 8 MP wide-angle camera takes an instant hit in terms of resolved detail. However, the biggest issue is the uncontrolled barrel distortion, which makes the images look warped. The portrait and macro modes work fine too. However, the edge detection has a lot of room for improvement.
In low light photography, the Redmi Note 8 Pro comes with a dedicated Night mode. With the primary lens, you can get very good results in artificial lighting. However, you need incredibly steady hands for that. The images from a wide-angle lens are barely usable.
Redmi Note 8 Pro Camera Samples
Moving onto the video recording, the phone maxes out at 4K 30 fps. Those who prefer smoother 60 fps, will have to settle for Full HD resolution. The camera does a good job of capturing detail. However, it consistently loses focus when you pan the camera. The 20 MP selfie camera is loaded with a variety of beauty effects. It is tuned to bump up the brightness. Plus, it can make your skin look smooth, turn face slender, and eyes big. While it delivers good selfies in daylight, the low-light shots are marred by noise.
Battery
The budget phone comes with a 4,500 mAh battery. With a bundled 18 W charger, you can top up 60 percent of the battery in an hour. To charge the battery from zero to 100 percent, it takes about 2 hours. On a single charge, the handset consistently lasted for a day and a half. My usage includes consistently wasting time on WhatsApp, Twitter, and streaming music over Wi-Fi.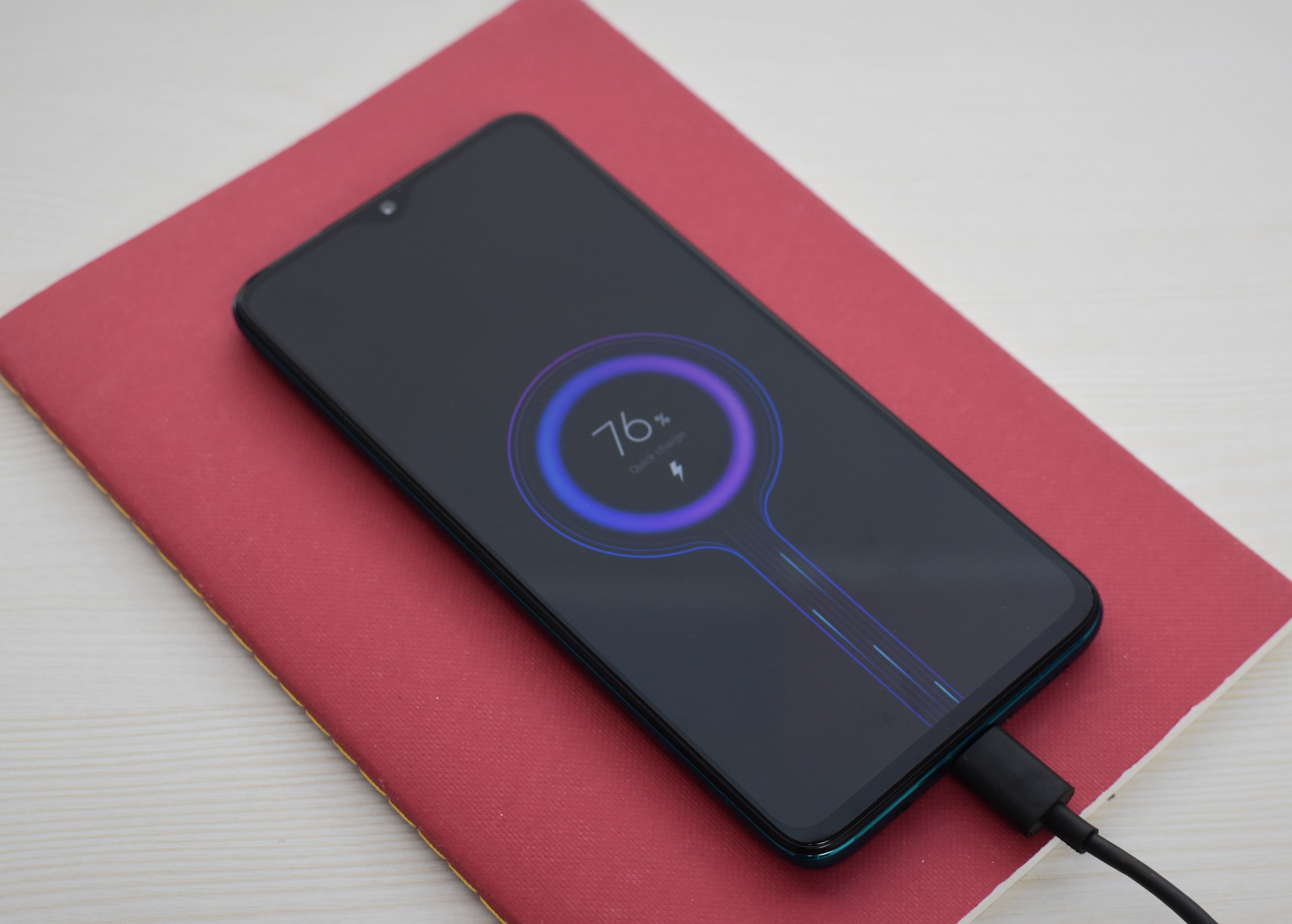 Verdict
The Realme Note 8 Pro is a competitive budget smartphone. It offers great design and builds quality. Its primary 64 MP camera is very good. The phone also handles gaming well. On the flip side, the user experience is let down by micro-stutter. And Xiaomi's ads are super annoying! The phone's display is mediocre when compared to the similarly priced devices. With all things taken into consideration, the Redmi Note 8 Pro isn't a worthy successor to Redmi Note 7 Pro. If you are in the market for a sub 15k smartphone, you are better off with the likes of Realme XT, Oppo K1, or Vivo Z1x. These phones offer much better display, consistent performance compared to the Realme Note 8 Pro, and don't nag you with ads.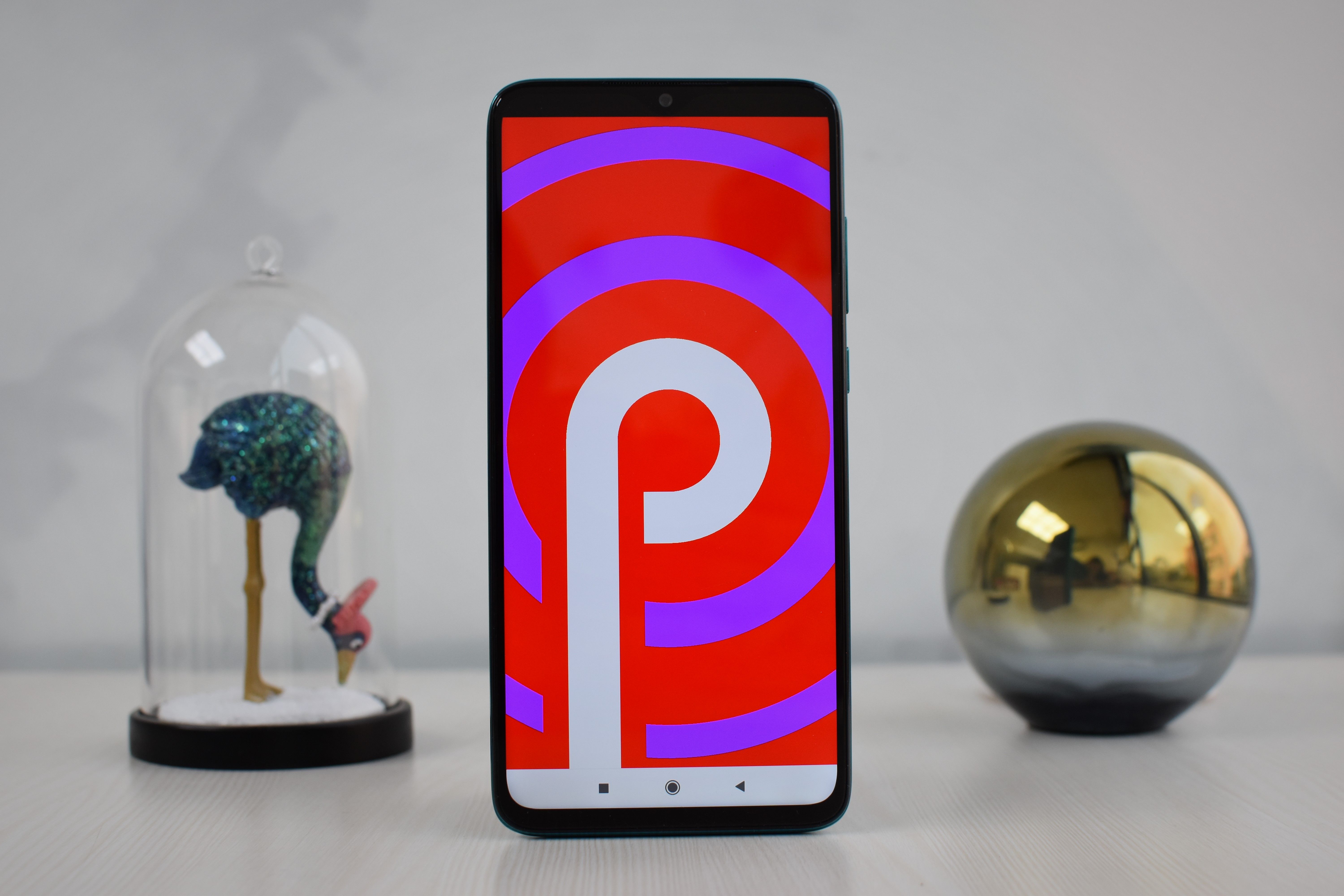 Design and Build Quality
8.0/10
What Is Good?
Stylish design
Solid camera performance
Feature-packed MIUI
Great for gaming
What Is Bad?
User experience marred by stutter
Ad infested UI
Focusing issue in videos
Doesn't ship with earphones
Display could have been better