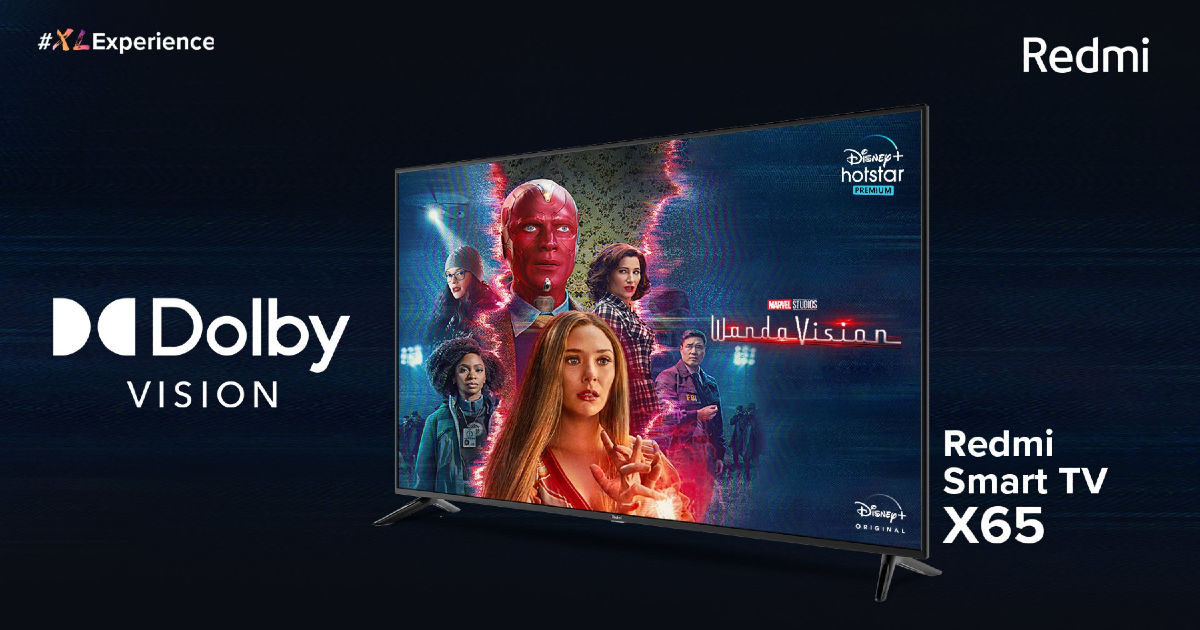 Two new televisions under the Xiaomi umbrella in India are receiving new software updates, which will turn the televisions into smart home hubs for Amazon's Alexa suite of hardware. According to a tweet by Xiaomi's head of TVs in India, Sudeep Sahu, the latest update will bring a service called 'Works With Alexa' to two TVs – the Redmi Smart TV X and the Mi QLED TV. The update is being introduced in phases, so it may take a while for you to receive it – if you happen to own one of the two above mentioned TVs.
Works With Alexa is a service that is natively enabled on select devices. Once the service is enabled, in this case on the Redmi Smart TV X and the Mi QLED TV, users will be able to control their Alexa-enabled hardware, such as smart displays and smart speakers, from within the TVs themselves. This can turn these televisions into an all-in-one control hub, and not require users to use multiple devices to operate ancillary gadgets such as speakers and displays.
The updates on both the Redmi Smart TV X and the Mi QLED TV should turn up some time soon. Once the updates are installed, users will be able to spot the service integrated into the Patchwall home screen of these televisions.
The Redmi Smart TV X is a more budget segment offering, and gives users 4K LED panels with HDR and Dolby Vision certifications. The TV runs on Android 10, and is available in three sizes – a 50-inch model costing Rs 32,999, a 55-inch one priced at Rs 38,999 and a top of the line, 65-inch one that costs Rs 57,999. The range was introduced in India in March this year.
The Mi QLED TV, meanwhile, is only available in a 55-inch screen size, and was introduced in the country in December 2020. The TV offers a 4K QLED panel to take on the likes of Samsung, supports multiple HDR formats and Dolby Vision, and runs on Android 10 as well – with the company's Patchwall custom interface adding a layer to the user interface.
At the moment, it isn't clear as to where the Alexa-dedicated service will feature on the Redmi and Xiaomi TVs. More details should surface, once the updates are rolled out across all the units of the TV.