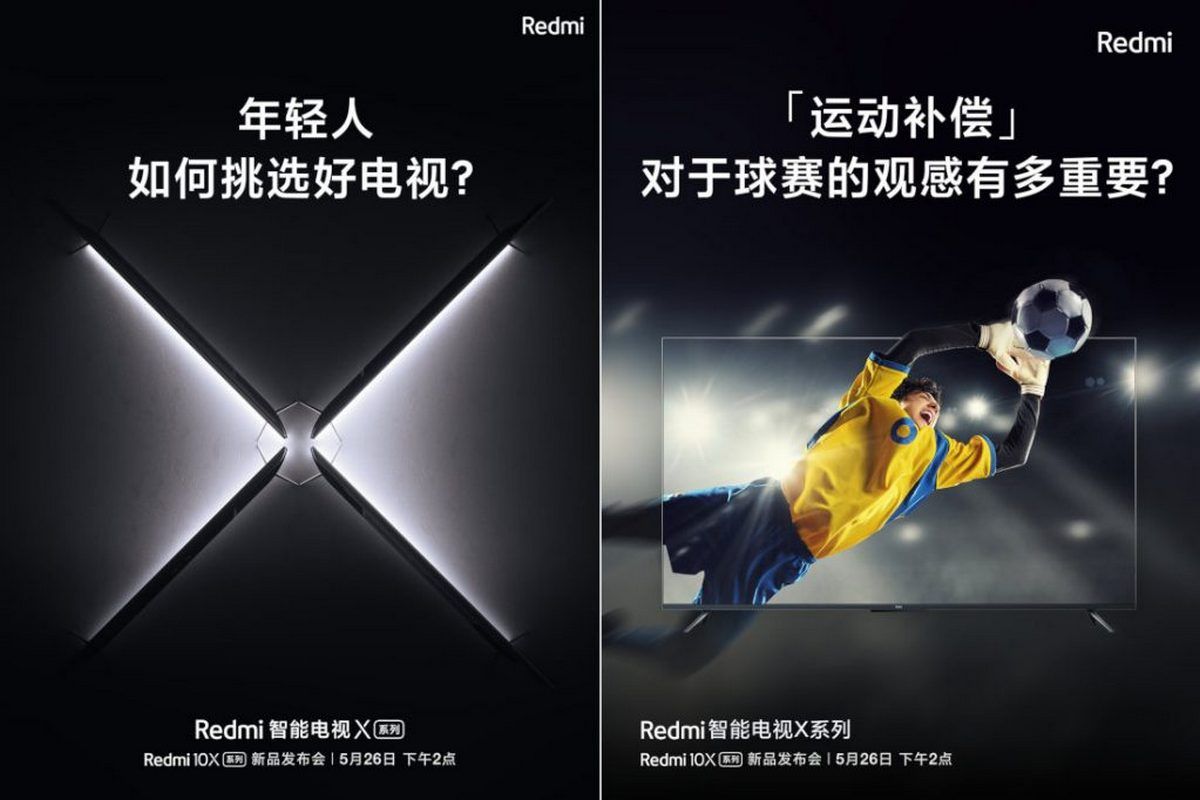 Former Xiaomi sub-brand Redmi is going to announce a slew of products on 26 May. In the lineup is the new Redmi X-series smart TV. Apart from that joining the Redmibook-series will be the company's latest laptop called the Redmibook 16.1. The main attraction for the launch will be the latest smartphone series by the company called the Redmi 10X-series. It is not immediately clear if the Redmi X-series smartTV or the RedmiBook will make its way to India.
Redmi X-series TV: Specs and features
As per reports, the Redmi X-series TV will come in three variants which are Redmi TV X50, Redmi TV X55, and Redmi TV X65 in which the numbers signify the screen-size options. Redmi has already announced a 70-inch version of the TV and also a 98-inch 4K variant. This time around Redmi has confirmed via a Weibo post that the new TVs are going to have MEMC motion compensation feature to increase the smoothness of what you are watching. Judging by the poster it can be seen that the TV is going to have extremely thin bezels. Apart from that tipster Ishan Agarwal has said that the TVs will likely be of the OLED variety. We should know soon when the devices are announced.
Redmibook 16.1: Specs and features
Alongside the Redmibook14, Redmibook13, and Redmibook 14 Pro, we are now going to also see the Redmibook 16.1 which will be the company's 16-inch variant. According to Redmi's Weibo post, the new Redmibook will have 3.6mm thin bezels and a screen-to-body ratio of 90 percent. It will be powered by AMD's latest Ryzen 4000 series processors based on Zen 2 architecture. Reports have claimed that there could be options of Ryzen 5 and Ryzen 7 as well. We should know for sure when the launch date arrives.
What do you think of the new Redmi X-series and Redmibook 16.1? Let us know in the comments below.