Xiaomi will host the Redmi K60 series launch event on December 27. At the event, the company will launch three premium phones, namely the Redmi K60, K60 Pro and K60e. Alongside, Redmi will also launch a bunch of wearables. The company has confirmed that it will launch many new wearables alongside the K60 series phones. The list of new Redmi wearables includes the Redmi Watch 3, Redmi Band 2 and Redmi Buds 4 Lite.
Redmi has also teased (via) the design and some other details of the upcoming wearables. The Watch 3 will have a flat frame and a square-shaped dial. The upcoming Redmi smartwatch also has a button on the right edge, which could be used for opening the watch menu shortcuts.
The Redmi Watch 3 specifications have also been revealed. It will feature a 1.75-inch AMOLED display with 600 nits of peak brightness. The screen is said to be 14.8 per cent larger than the Watch 2, which was launched last year. Its display has 341PPI pixel density as well.
Moving on to the Redmi Band 2, the smart band will have a 1.47-inch display. The screen area is said to be 76 per cent larger than the outgoing model. It will be 9.99mm in terms of thickness.
We can expect both wearable devices to offer multiple smart health and fitness-related features, such as support for multiple workout modes, sleep tracking, heart rate monitoring, etc. The Watch 3 should also have support for multiple watch faces.
The third wearable device launching at the Redmi K60 series launch event is the Redmi Buds 4 Lite. The company revealed that the earbuds will launch in four colours. The company has teased two colours of the Buds 4 Lite's Green and Orange colours. The green earbuds will have a dual-tone case, with the insides matching the colours of the earbuds. The outer shell will be black in colour.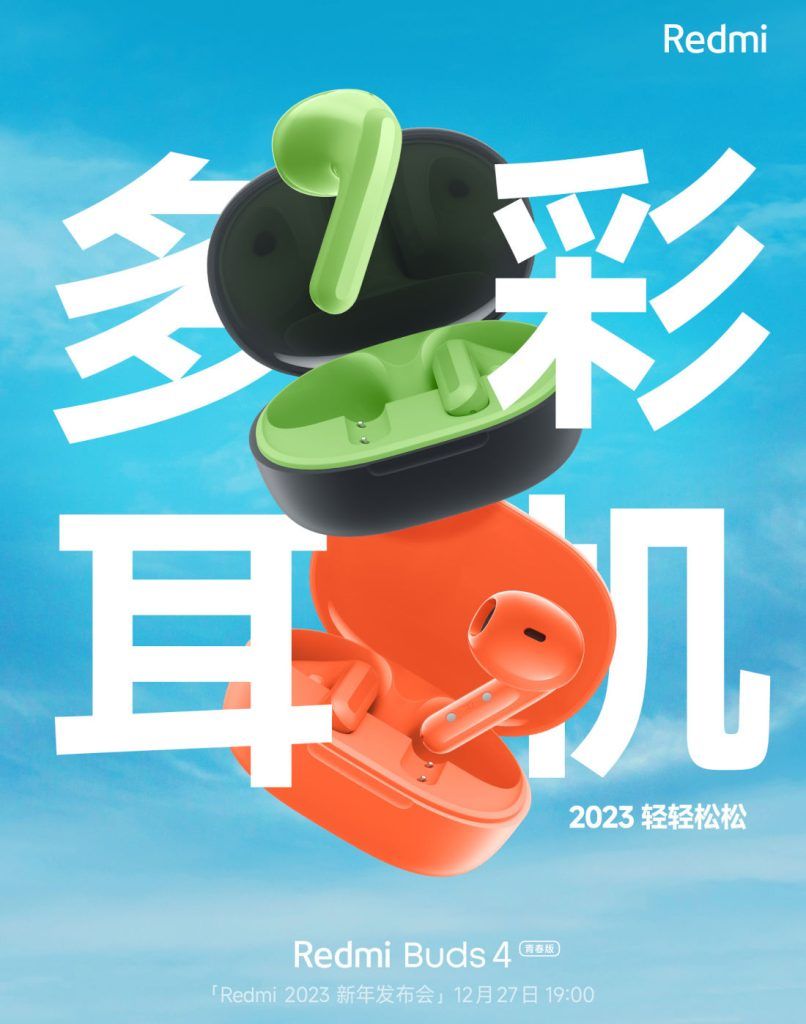 The Buds 4 Lite has a half-in-ear design. Each earbud is said to weigh 3.9 grams. We do not expect the budget earbuds to come with premium features like active noise cancellation (ANC). Other details of the Redmi wearables will be announced soon. We are only a day away from the unveiling of the new wearables from Redmi, which will be announced on December 27.
The highlight launch would be that of the K60 series, which will include the K60 Pro as the top-tier Redmi flagship. The phone is confirmed to feature a Snapdragon 8 Gen 2 SoC, a 2K display and a triple-camera setup with a 50MP main camera sensor. You can click here to know more about the same.