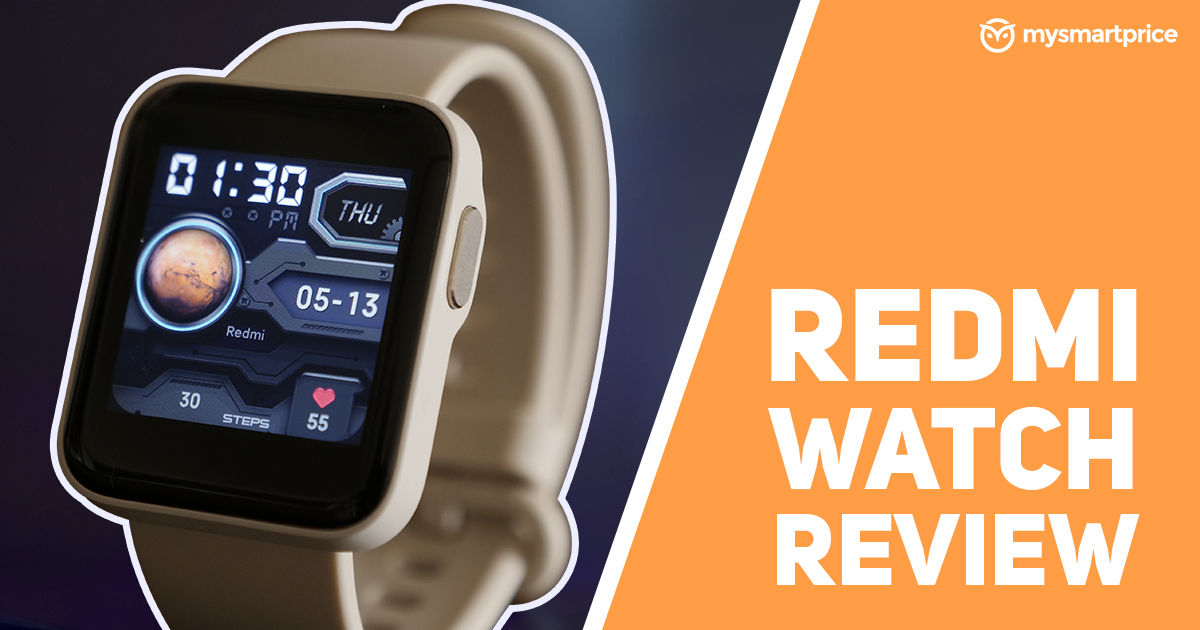 Redmi Watch comes to us at such a time when smartwatches have become less about style and complimenting your outfits, and more about serving as a fitness companion-meets-personal health monitor. To its credit, it does well at both fronts, packing in some great features for the price it demands and doing so while looking good as well. That being said, the sub-5K smartwatch segment right now is replete with fitness watches from Amazfit, Realme and then some. So is the Redmi Watch a worthy new entrant in this space or is it just another fish in this ocean of budget smartwatches? I think I have an answer to that after having spent the last week living with my review unit of the Redmi Watch.
Software Experience
7.5/10
What Is Good?
Build Quality feels great
Built-in GPS
Dependable Tracking
What Is Bad?
UI lacks Fluidity
No SpO2 Monitoring
App could be optimized further
Redmi Watch Review: Build & Design

If I had a dollar for every time I have seen a budget smartwatch trying to look like an Apple Watch, I'd have a lot of money, although probably still not have enough to buy an actual Apple watch *sigh*. This one doesn't try to buck that trend either. Infact, the marketing material makes it look even more like an Apple watch than it does in real life.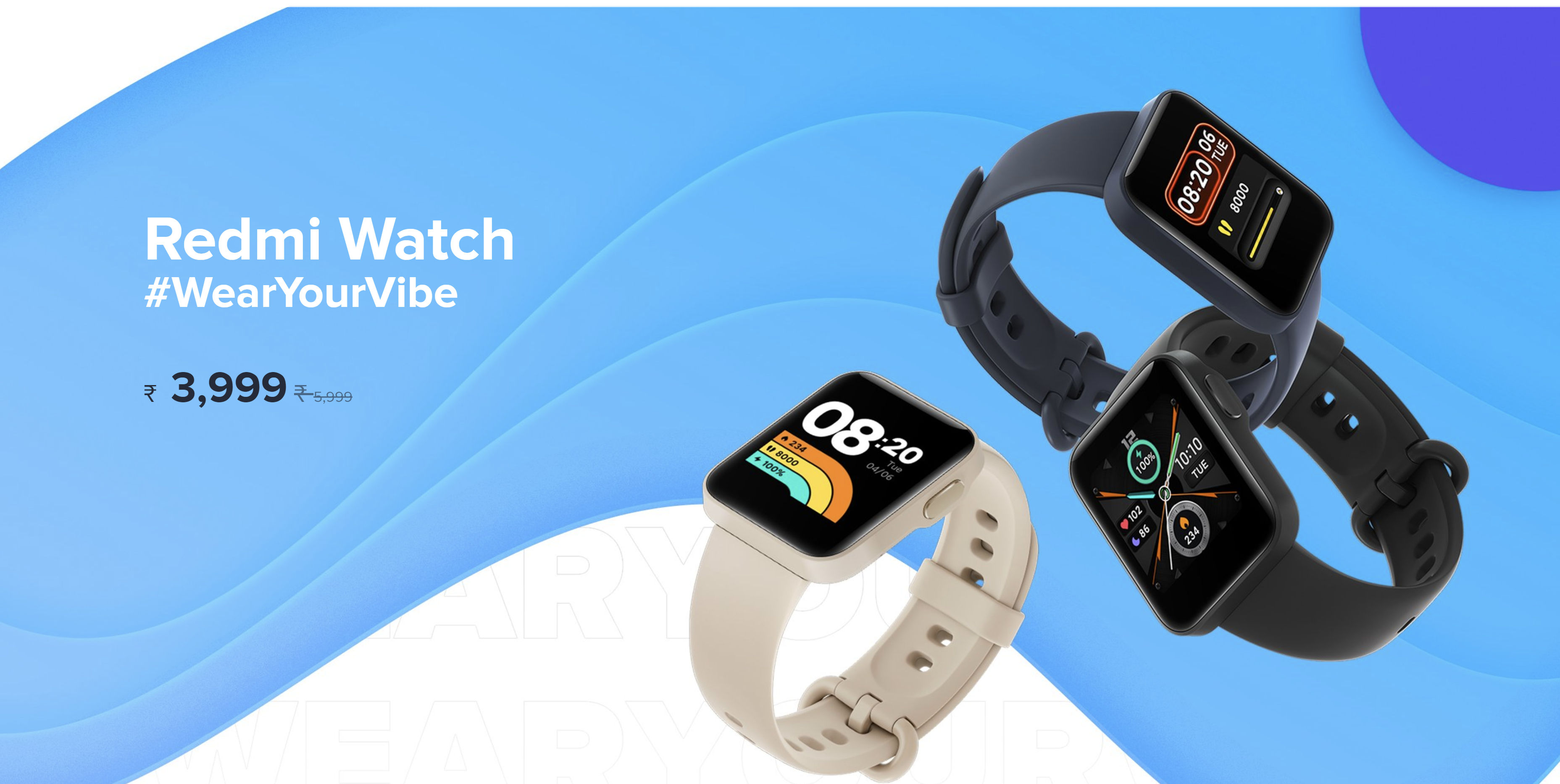 It's not a bad looking design of course, and Redmi has done well to introduce a couple of cool colour options for both the central body and the straps. The central module is made of plastic, and is flanked by high quality silicone straps. These aren't attached via the standard quick release pins, so you might not be able to swap them out with third party straps. There's a single silver button on the right side, which is very clicky and helps with UI navigation. More on that in a bit.
The build quality for some reason feels much better than all other budget smartwatches I've tried recently. It might partly be because of the Ivory colour variant I received. The off-white colour makes it look definitely more expensive than it is. It weighs about 35 grams and is super comfortable to wear, and even go to sleep with. The Watch has a 5ATM rating too, meaning it's safe to take it into a shower or any water body of your choice.
Redmi Watch Review: Display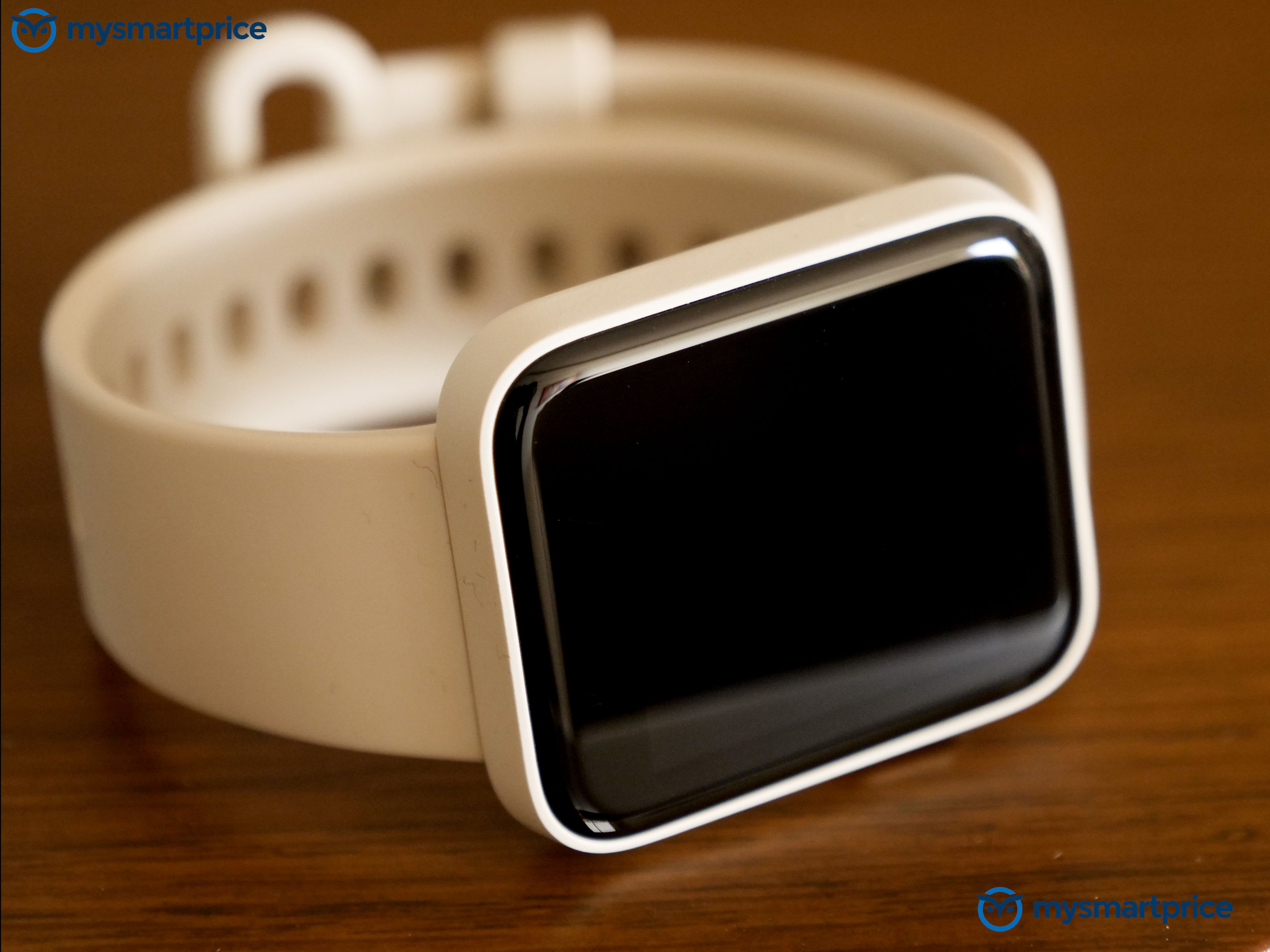 Looking at this watch with the screen off, seeing the 2.5D curved glass gently merge into the side frame, I really thought Redmi had pulled off a stunner of a design for this price. But that illusion fades away quickly once you turn on the screen and notice the chunky bezels surrounding the 1.3 inch TFT LCD packing in 320×320 pixels. It's not that it's the first budget smartwatch to come with bezels, just that you should keep your expectations in check, especially compared to what the official product images might make you believe.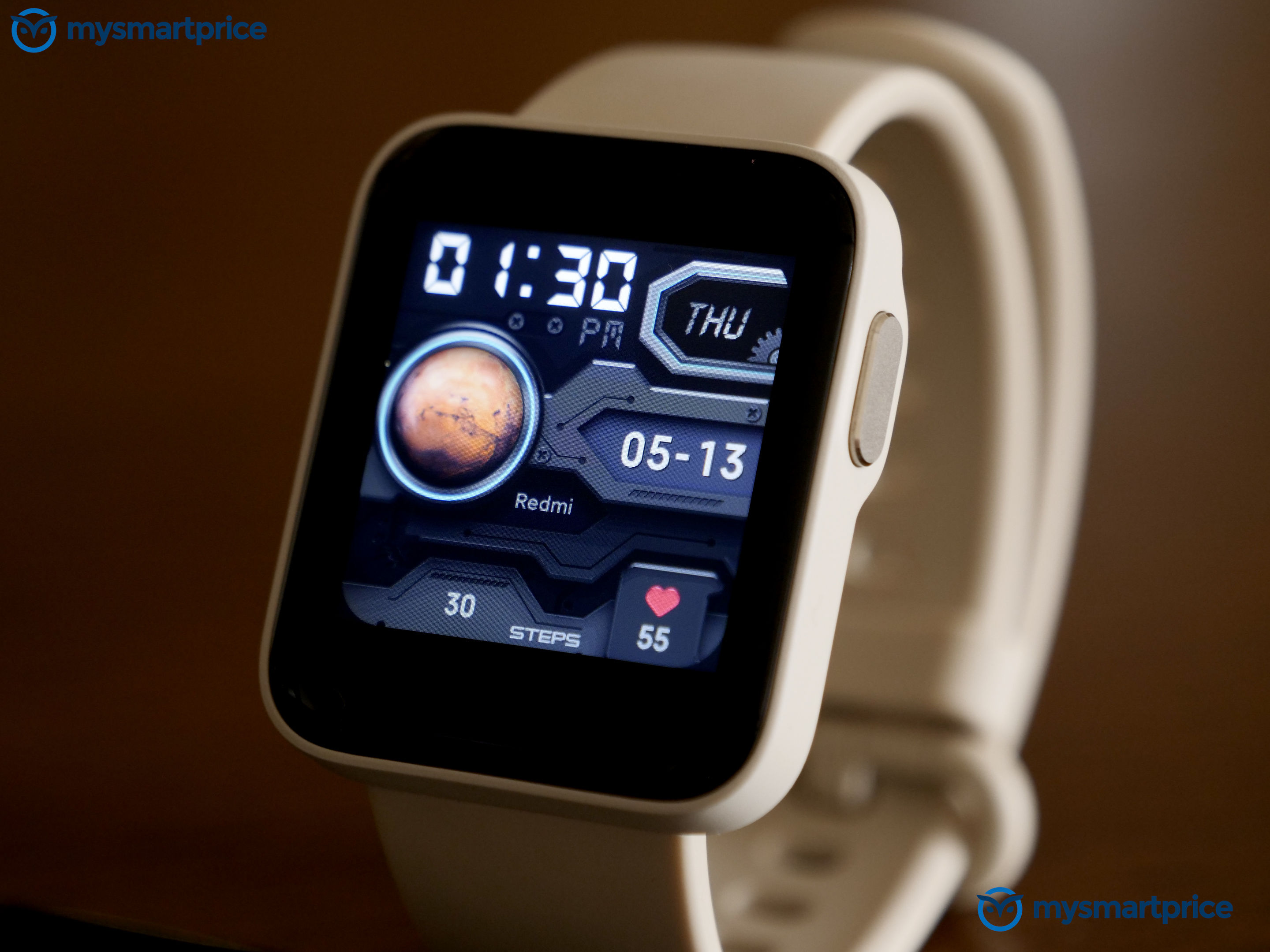 The screen is as good as it gets in this segment, although I'm not really a fan of these LCD watches. The colours always appear to be slightly washed out, especially if you've used a wearable with an AMOLED display. A peak brightness of 350nits makes it plenty bright indoors, and just about enough to be visible in direct sunlight. I liked that there's auto brightness available, though I noticed it always defaulted to a slightly lower level than what I'd have ideally wanted. You can manually select from 6 pre-set brightness settings too. I left it at auto brightness for my review.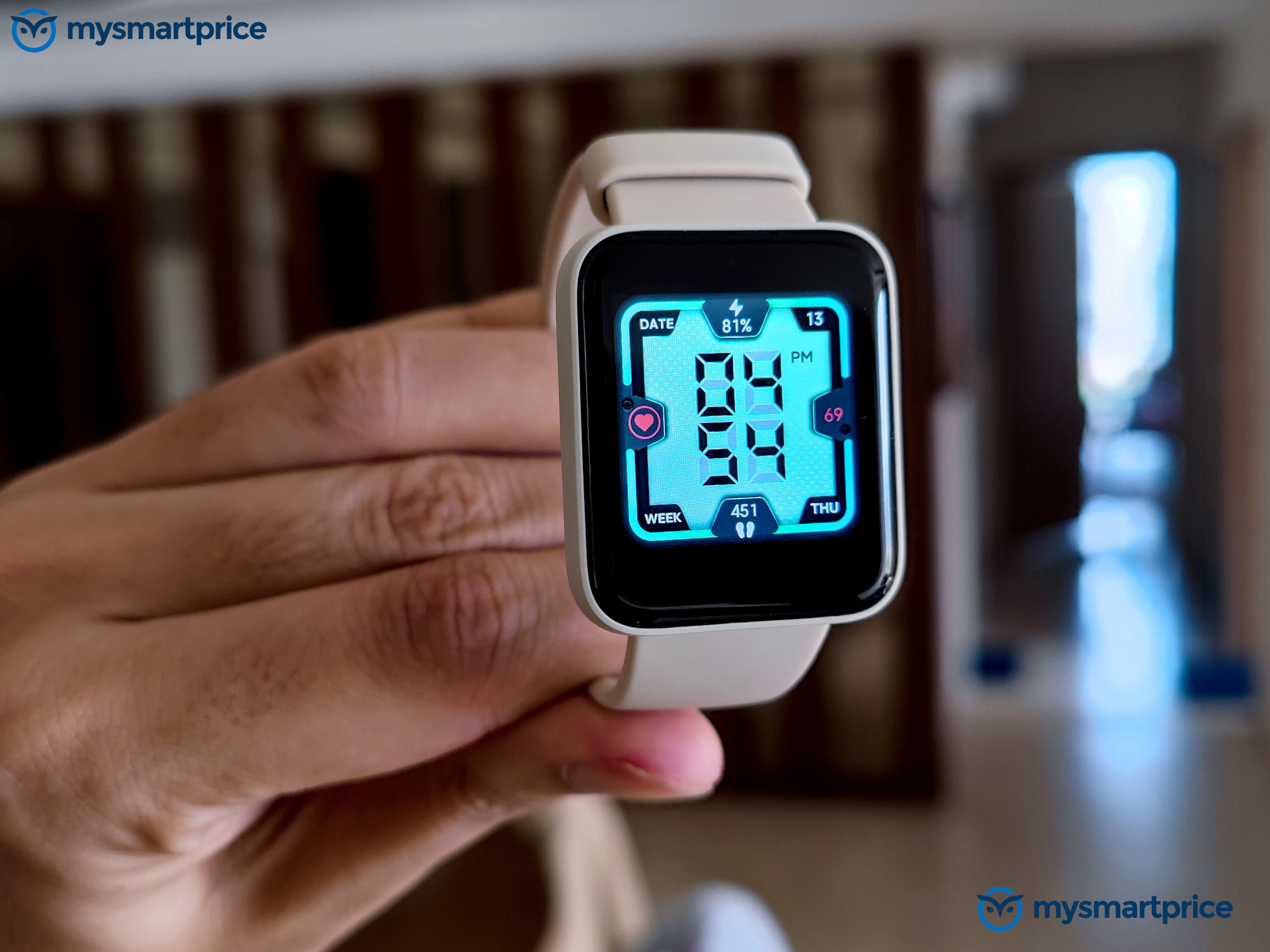 I really liked the option to select a screen time-out between 5 to 10 seconds. Also, the option to schedule the 'Raise to Wake' feature is a nice addition. You can also cover the screen to turn it off instantly, but it needs slightly better execution I feel, because the watch just registers the covering act as a touch action.
Redmi Watch Review: UI & Usage Experience

Navigation here is done via swipes. Left or Right Swipe cycles through three tabs, namely your heart rate reading, weather details and activity summary. Swipe up from the home screen gets you to the quick settings tab, and a swipe down opens the notification tray. The touchscreen experience is good, there are no noticeable stutters in the navigation. However, the UI here isn't a freely scrolling one. It kind of scrolls from one full screen to the next, you can't stop the animation mid-scroll, if you know what I mean. If you don't you can check out my video review:
Anyhoo, you can long press on the home screen to change the watch face, which you get a maximum of 5 to store onto your watch at a time. The side button acts as the home button in case you're away from the home screen, and opens up the app drawer otherwise. Here you get 2 grids of 3×3 icons laid out neatly. There's no text to tell you what's what though, so you might need some time to get to know what each icon stands for. Most of them are quite self-explanatory to be honest, you get the workouts menu, your heart rate, sleep data, daily stats and then some extra features like a compass, air pressure gauge, and regular features like Timer, Stopwatch and Alarm.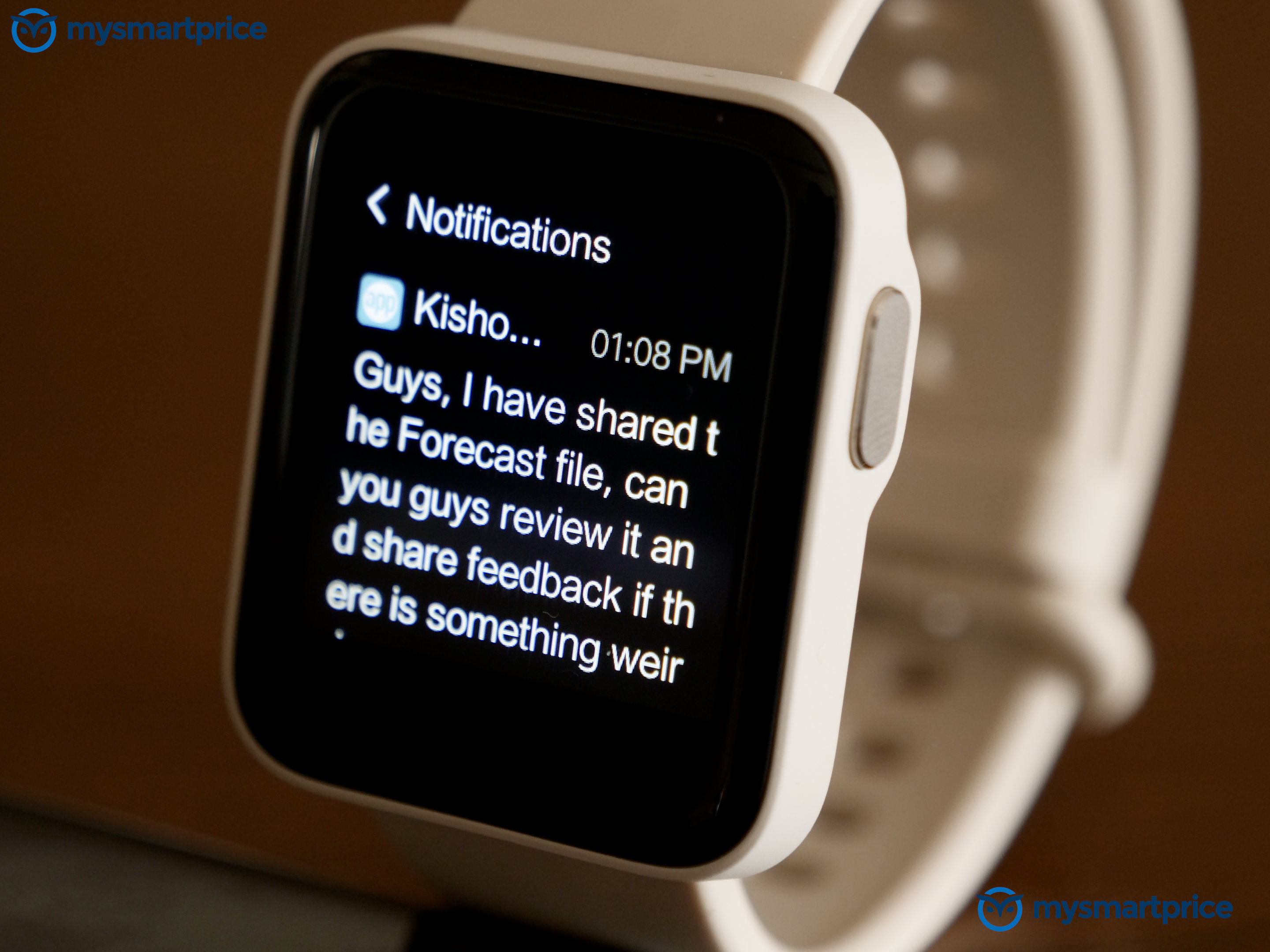 In the settings menu, you can select the vibration intensity, set DND schedules and select heart rate monitoring intervals etc. The notification alerts here are pretty well-baked, with custom icons for the apps I used i.e. WhatsApp, Gmail, Outlook. You can expand the notifications to get about 20 words or 2 lines of the message on the watch. For longer content, you'll have to go back to the phone. There's no way to reply to the notifications, nor can you answer/receive calls via the watch.
What you can do is control your phone's music player via the watch itself, and that worked fine. But interestingly you can't do it while you're in a workout, as there is no way to leave the workout screen without ending it. Which basically makes the functionality pointless. Having to pick up your phone to skip a track while you're working out makes wearing a smartwatch kind of redundant, don't you think?
Redmi Watch Review: Fitness Tracking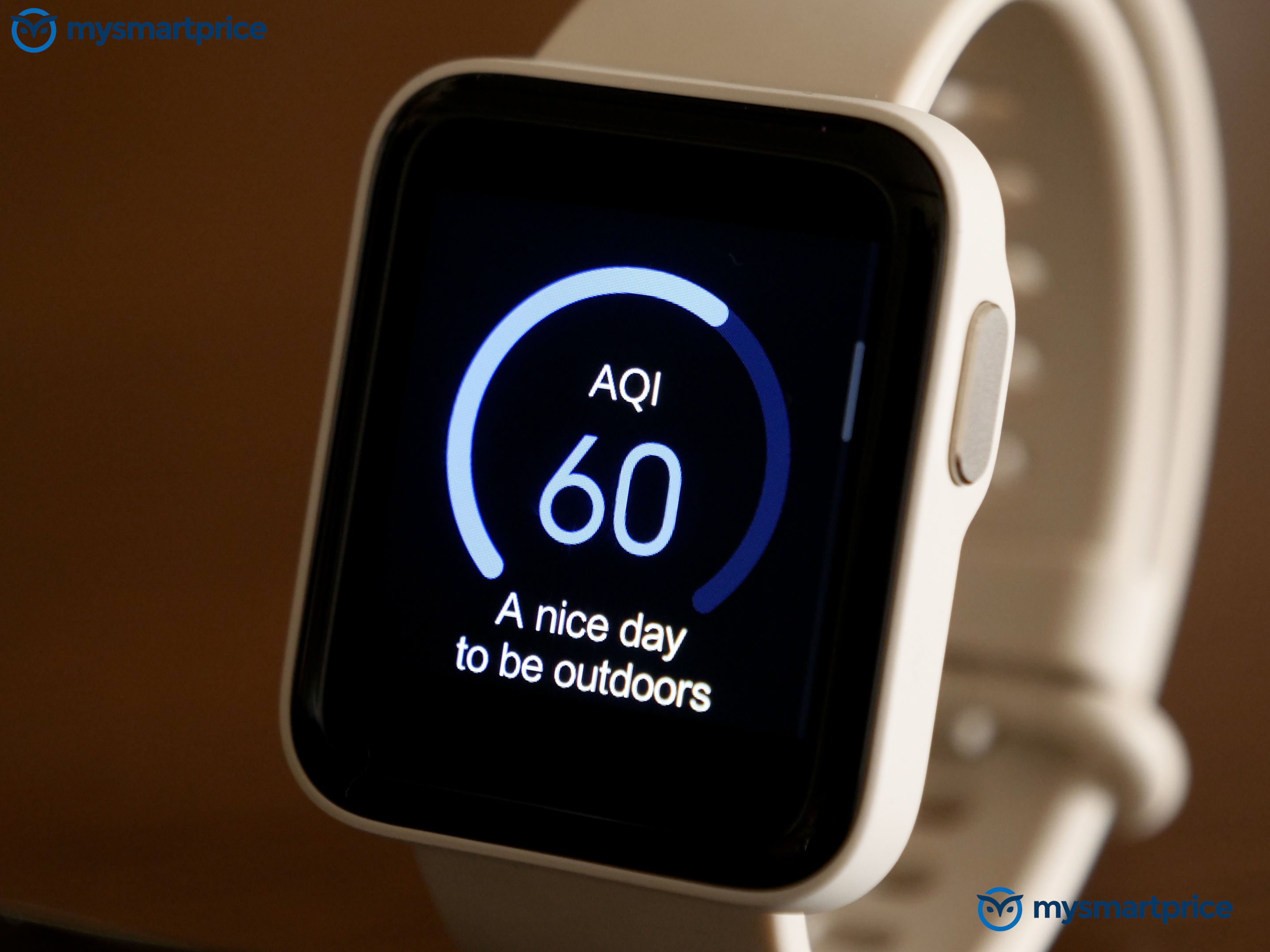 The Redmi Watch comes with the usual set of sensors, including a PPG Heart Rate Sensor, Three-axis Acceleration Sensor, Geomagnetic Sensor, Barometer, Gyroscope and an Ambient Light Sensor. What it misses out on is an SpO2 sensor, which kind of seems like a huge miss, given the importance of Blood Oxygen measurement in today's world. To make up for that, it does come with built-in GPS support, which is something you won't find on a lot of watches in this price segment. This means you can track outdoor runs etc, without having to carry your phone along. For fitness tracking you get 11 different modes, again not the best but should suffice for most. The steps tracking felt mostly accurate, even the 24-hour heart rate monitoring was precise as per my understanding. The Redmi Watch can also do sleep tracking and this worked perfectly fine too. However the watch doesn't seem to recognize afternoon naps for me.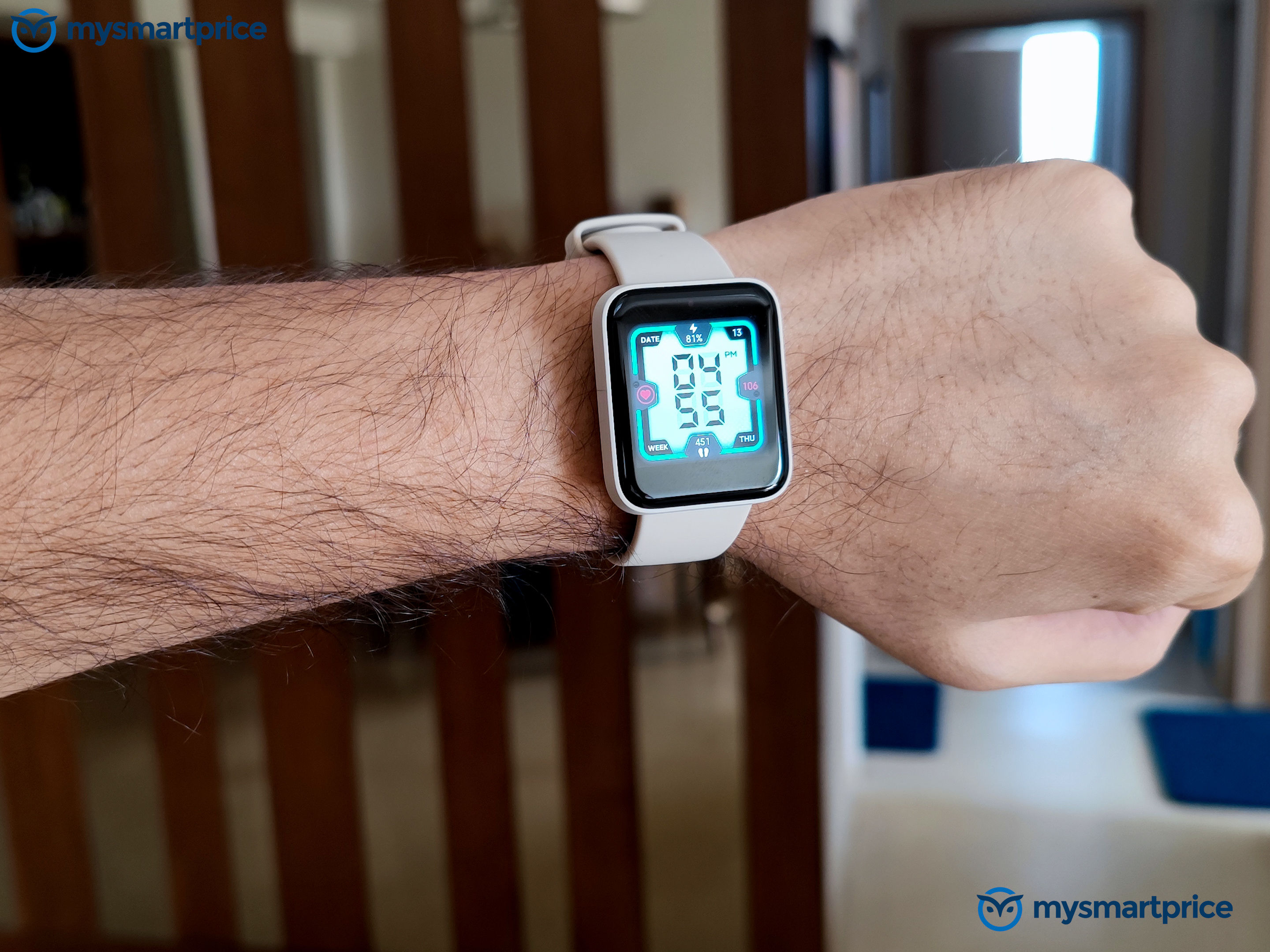 Overall the fitness tracking experience is on par with what you'd expect on a watch at this price, with the added benefit of GPS. However the absence of SpO2 monitor here might be a deal-breaker for some, considering Xiaomi's own Mi Band 5 offers it at a much cheaper price.
Redmi Watch Review: App Experience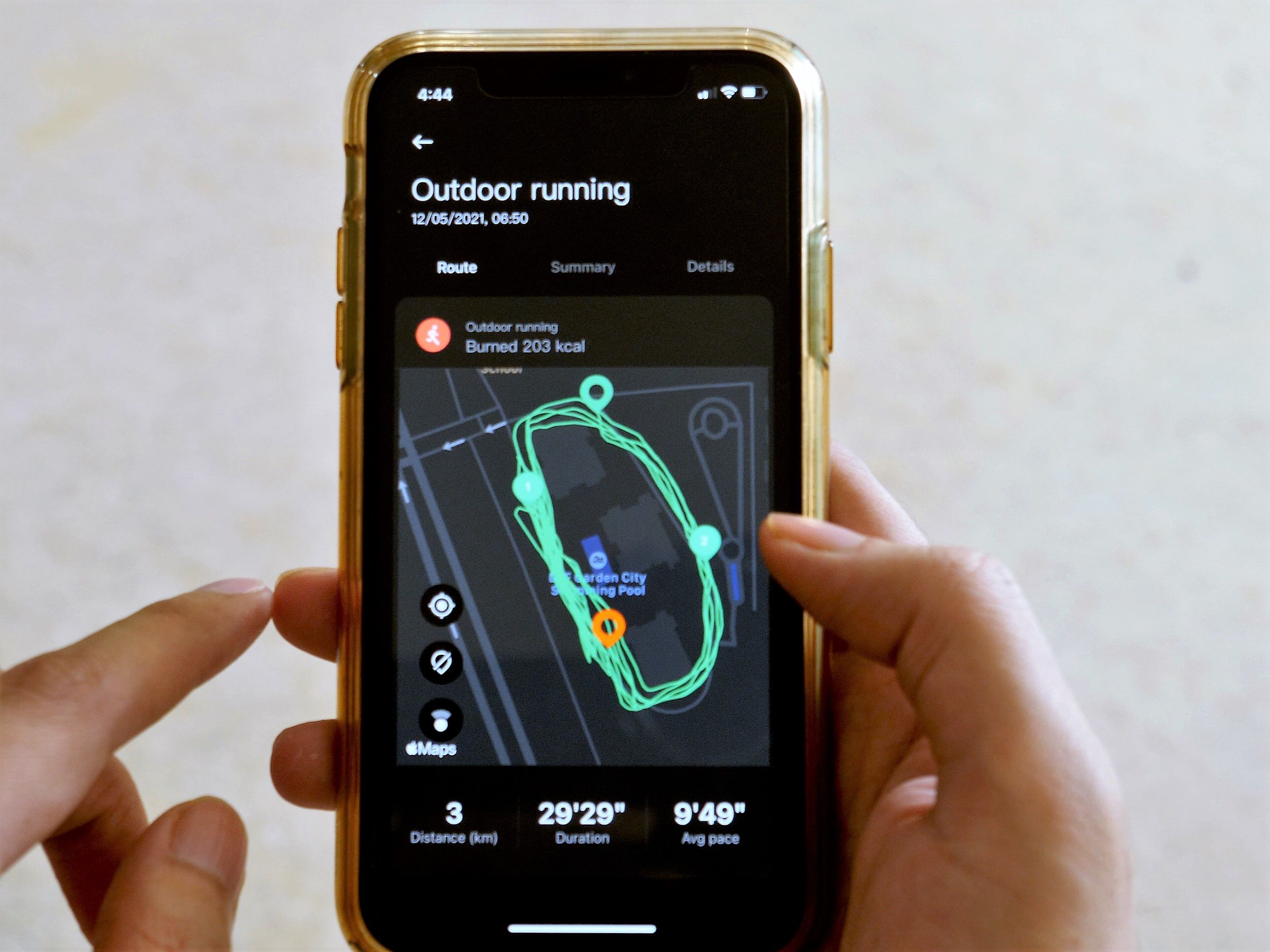 The Redmi Watch can connect to your phone over Bluetooth 5 using the Xiaomi Wear app (named "Xiaomi Wear Lite' on iOS). It's a neatly laid out app, though I'm not sure why did Xiaomi move away from the 'Mi Fit' app that used to work with Mi Bands earlier. Anyway, I really liked the animated avatar you get on the app here, it's not customizable but still adds a bit of personality to your data. Also surprising was the fact that this app already had the data from my Redmi Band saved here, which I used 6 months ago. This is a neat addition, I don't think I've seen other fitness apps hold on to data from your older devices.
Data representation is done neatly via coloured graphs and charts, however I do feel that Amazfit and Huawei bring out a lot more insights from your sleep/fitness data etc. You can also tweak some of the watch settings from the app, select what notifications you want to see, and install new watch faces, which you get about 200 to choose from. Overall, the app is good but I think Xiaomi will definitely have to work on the analytics part to really stand out.
Redmi Watch Review: Battery & Charging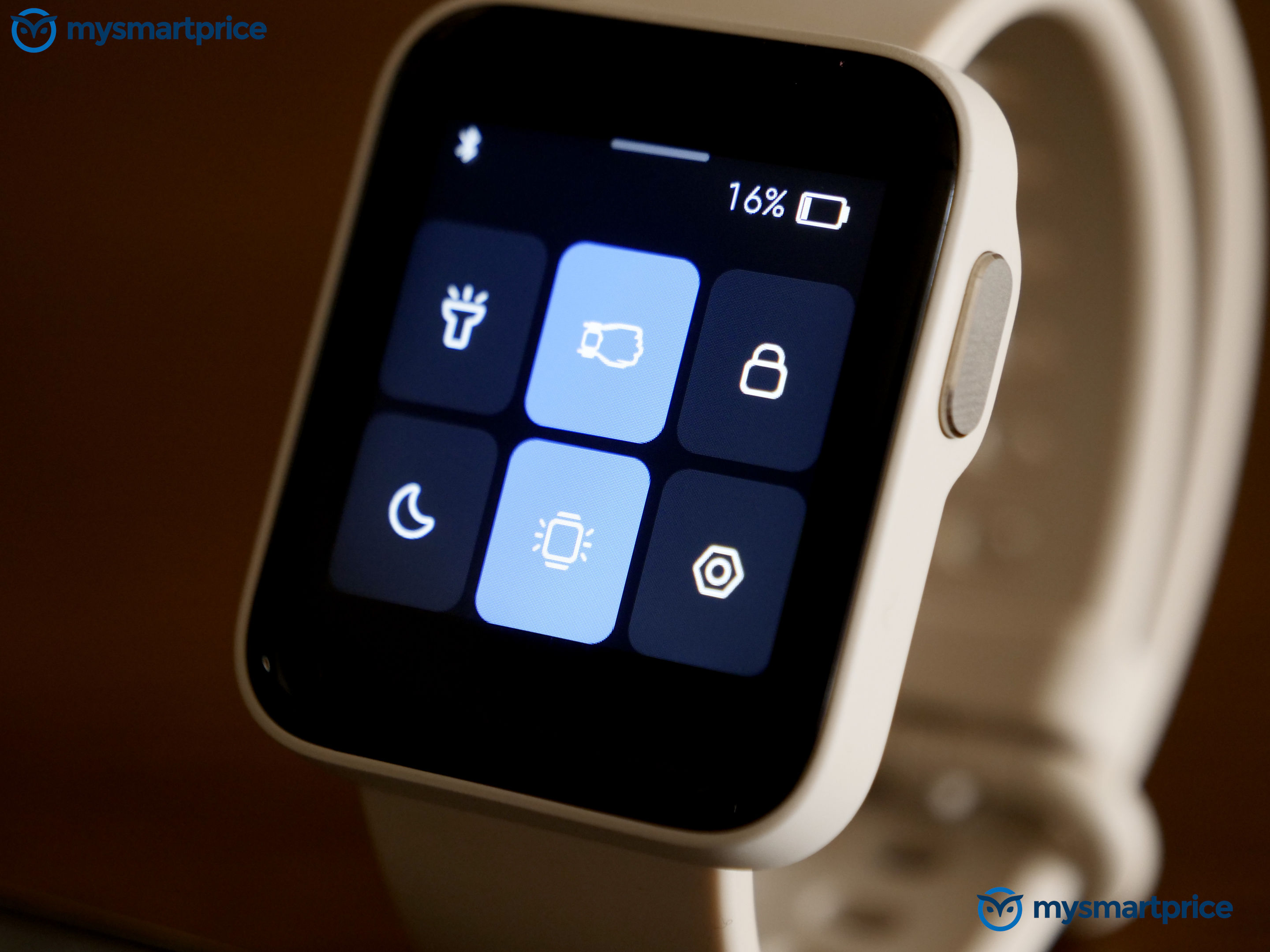 Redmi claims that the Redmi Watch can last 10 days on a single charge, which from my experience is a tall claim for any LCD screen watch to match. I was using the Redmi Watch with Heart Rate Monitoring set to 30 minute intervals, notifications on and auto brightness enabled, and it dropped to below 10% on the 5th day. This was with about 40 minutes of workout tracking everyday. So expect it to last for an entire week, if your usage is lighter. For the 10-day mark, you might just have to turn off the auto heart rate monitoring feature.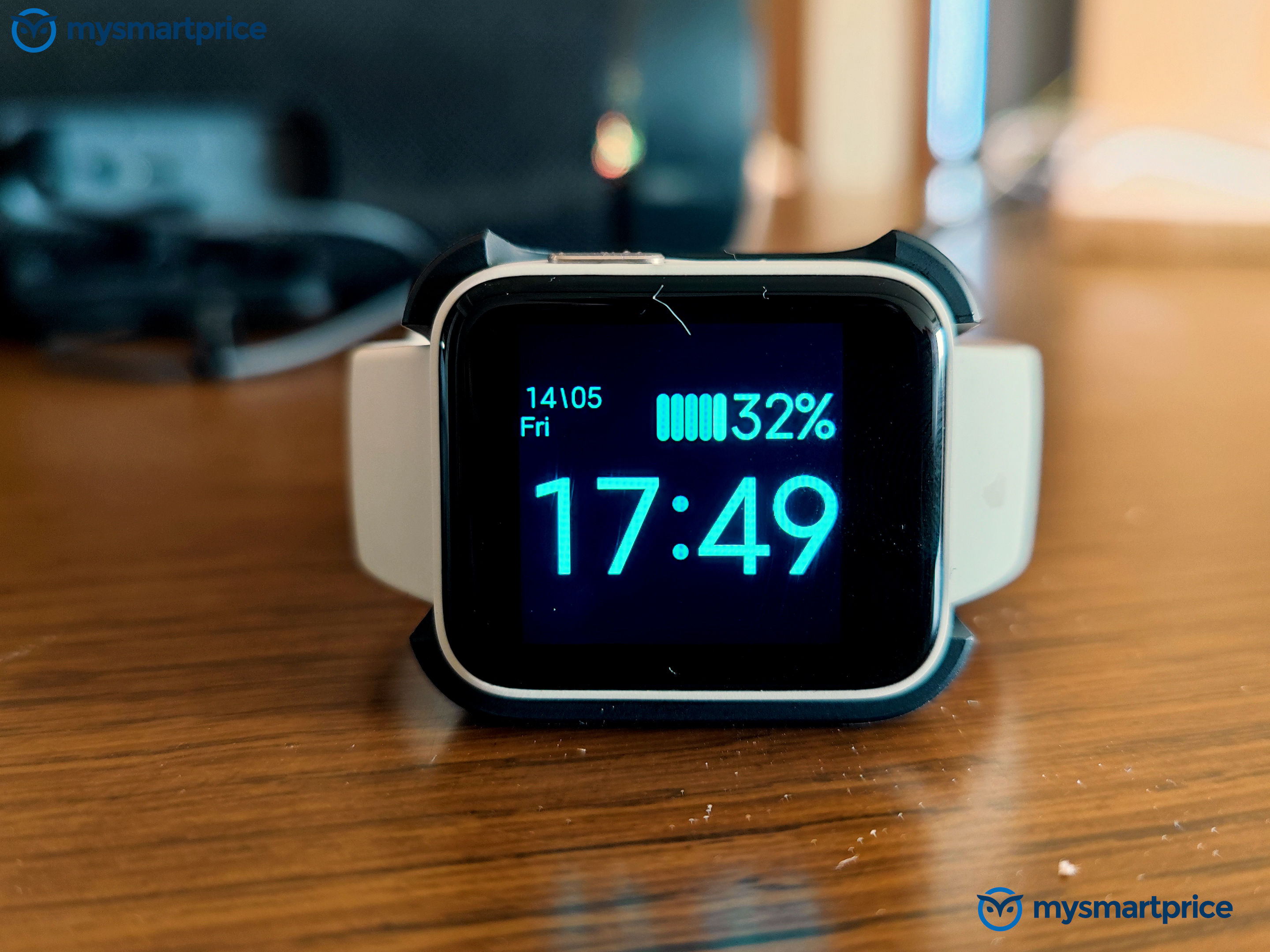 Charging happens via a USB-headed charging cradle, which by the way is of a much better quality than any other smartwatch in this segment. It takes over 1.5 hours for the watch to charge fully from under 10%. All in all, pretty standard experience for the price.
Redmi Watch Review: Pricing & Verdict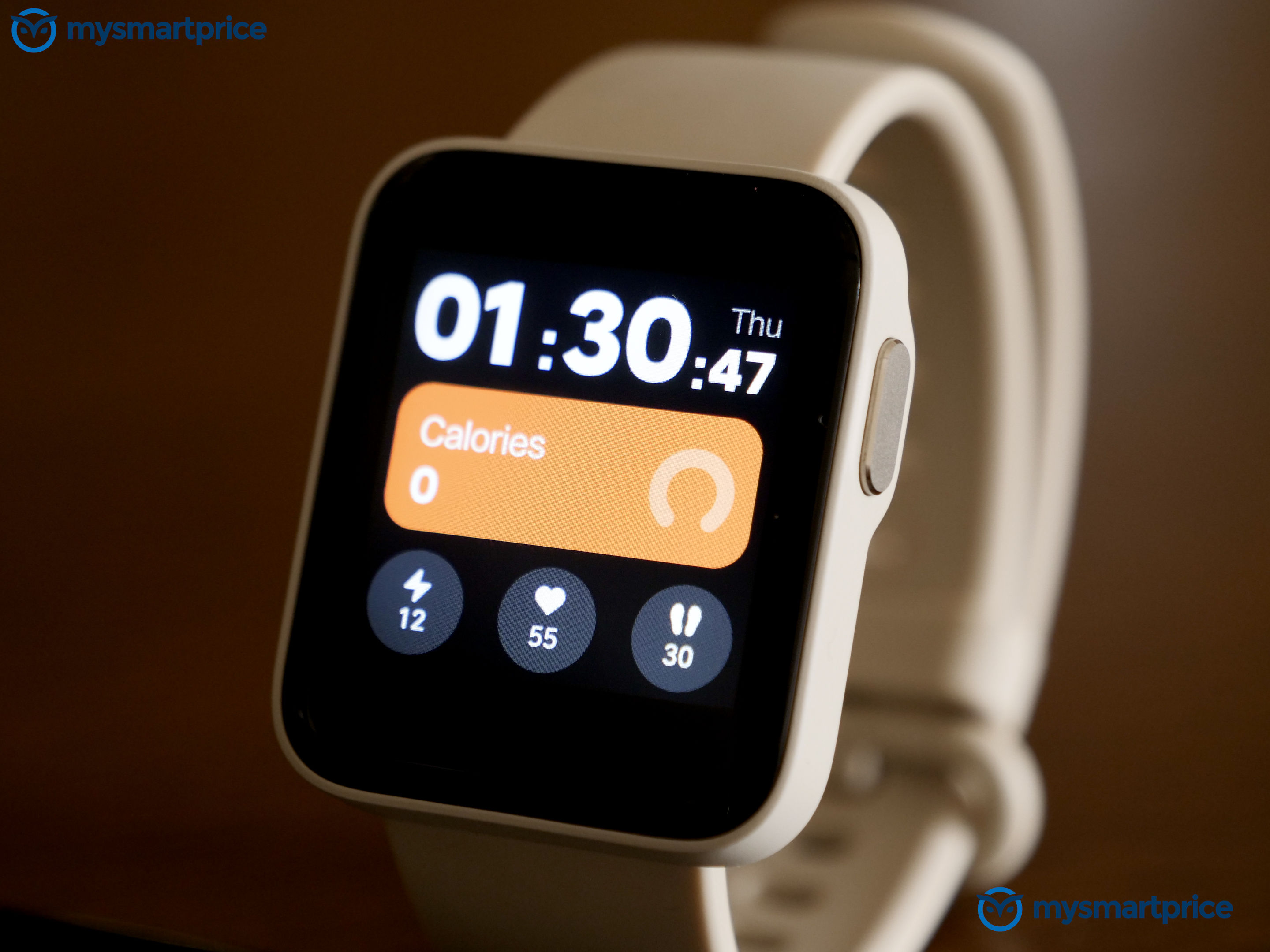 The Redmi Watch starts at Rs. 3,999. That's the same as Amazfit's Bip U and 1000 rupees cheaper than Realme Watch S. Amazfit Bip U gives you SpO2 monitoring and a much refined app experience. However it misses out on built-in GPS and definitely feels slightly cheaper compared to Redmi Watch's quality. The Realme Watch S gets circular face design, which might attract you more, plus it gives you SpO2 monitoring and slightly better battery life. It does miss out on built-in GPS too, not to mention that it's gonna cost you more too.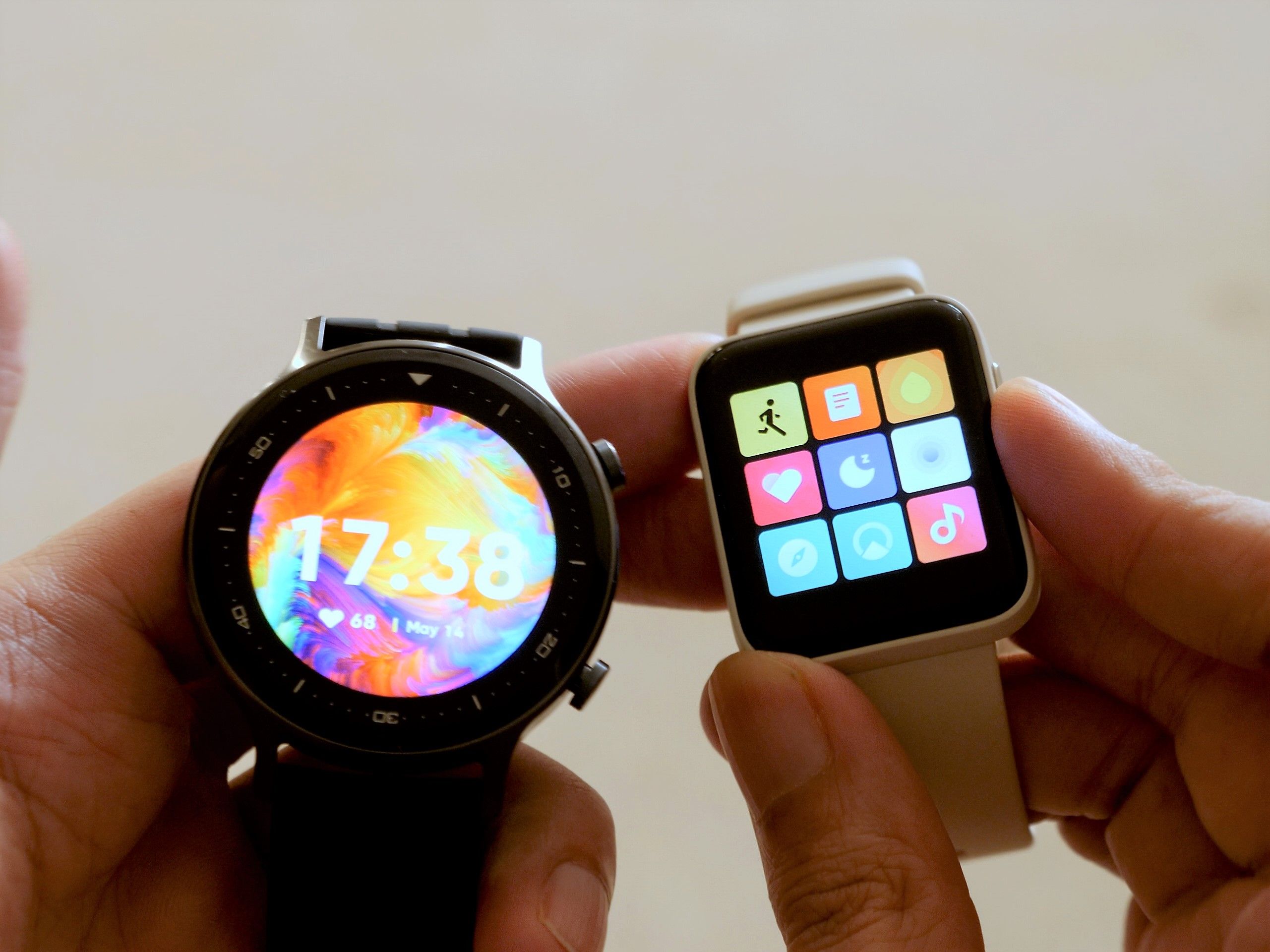 So that's what the situation is like, and considering everything the Redmi Watch is definitely a good option for the price. Just that there's nothing here which makes it a truly unbelievable deal or a ground-breaking product. If you really need the built-in GPS, this is the watch for you. However if you're looking for a good fitness tracker on a budget, the Mi Band 5 or Honor Band 5 might serve you equally well, and offer much better battery life too. But obviously those tiny screens don't really do much when it comes to pure aesthetics. If only there was a fitness band with a watch-like display, right? Well, stay tuned 😛