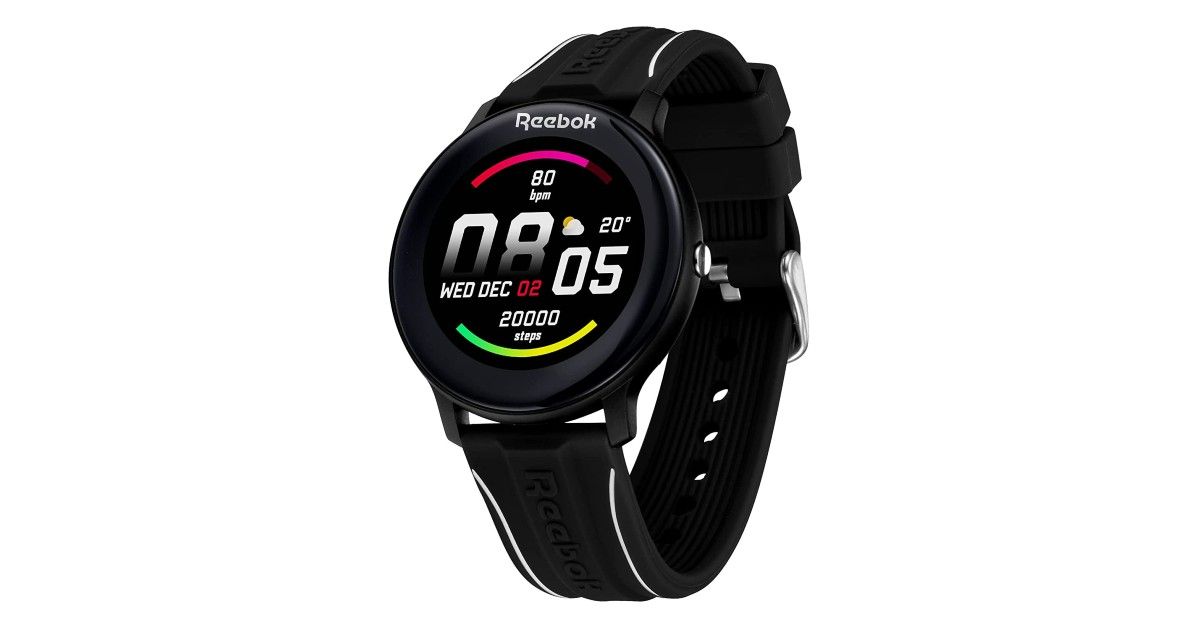 The Reebok ActiveFit 1.0 smartwatch has been launched in India, making it the first smartwatch from Reebok's stable to be launched in the country. The smartwatch lands in India in one of the most hotly contested price ranges in the wearable devices category, and will therefore contend against well regarded offerings from companies such as Xiaomi, Noise, Realme and the likes. The Reebok ActiveFit 1.0 has been premiered on Amazon, and will likely remain an exclusive on the e-commerce platform, for now.
Reebok ActiveFit 1.0: Specifications, Key Features
In terms of its key features, the Reebok ActiveFit 1.0 smartwatch features a 1.3-inch HD display, along with quoted battery life of 15 days. The smartwatch also bears durability rating of IP67, thereby being resistant to dust and water splashes. In terms of the overall feature set, the watch offers call and message notifications, prompts from social apps, controls for camera and music, and according to Reebok, built-in games as well.
In terms of its health and wellness offering, the Reebok ActiveFit 1.0 comes with a blood oxygen monitor, a heart rate sensor with round the clock heart rate monitoring, and blood pressure monitoring as well. The fitness tracking modes include 15 options including sport and fitness tracking. Other features include menstrual cycle tracking and meditative breathing as well. The watch also offers calorie and step trackers, as well as a weather tracking app built into the watch.
The ActiveFit 1.0 smartwatch from Reebok features a circular design, and is the latest to offer a full smartwatch feature set at the budget price segment in India. Some of the other devices that the smartwatch will content against include the Amazfit Bip U Pro, the Noise ColorFit Pro 3, the Realme Watch 2 Pro and more.
Price and Availability
The ActiveFit 1.0 smartwatch by Reebok is priced at Rs 4,499, and is available on Amazon India. The watch has gone on sale from earlier today, and is available in four colour variants — black, blue, navy and red. The smartwatch will likely remain up for sale only on Amazon India, and according to the website, the deal price offers Rs 3,000 off on its MRP — which will remain so for the next four days, until January 28.