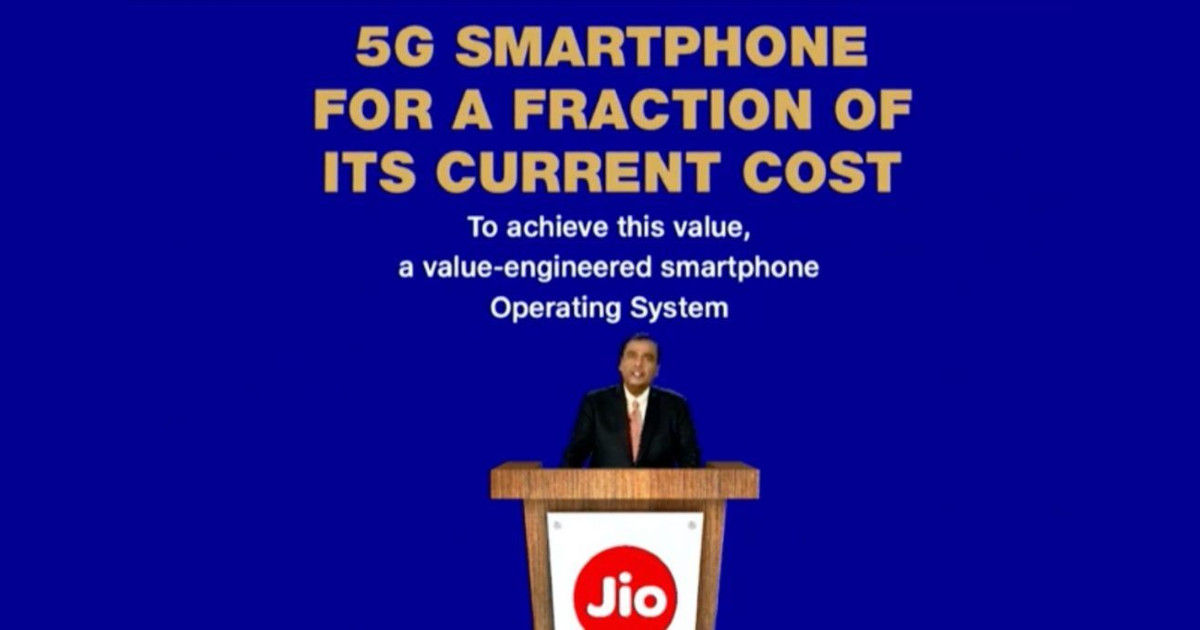 The Reliance AGM 2021 dates are out, and the big day from Jio's stable has been slated for June 24. What was for the longest time an annual investors' meet for a company majorly invested in petrochemicals has, over the past few years, turned into an annual tech event that introduces new telecom and technology ventures. This year is expected to be no different – after a robust 2020 that saw Reliance subsidiary Jio and Jio Platforms attract investments from Facebook, Google, Qualcomm Ventures and many others, 2021 is expected to be the year when multiple announcements around 5G technologies are made at the Reliance AGM 2021.
Launch expectations at Reliance AGM 2021
The first and foremost announcement in the field of tech and telecom that is expected at the upcoming Reliance AGM 2021 is around Jio 5G. The latter was announced last year, when Reliance Industries chief, Mukesh Ambani, stated that Jio was ready with the final stage working model of Jio 5G – which featured a full technology stack designed and developed by and in India. This year, more details are expected to be announced about Jio 5G, including an anticipated timeline for India's first public 5G network rollout.
Another key expectation in tow is the JioPhone 5G, or the affordable 5G smartphone that was announced at last year's Reliance AGM. Google CEO, Sundar Pichai, announced last year that the company would be working together with Jio to launch an affordable 5G phone. The latter was said to feature JioOS, which is speculated to be a custom fork of Android suited for budget devices and specifically to support the Jio ecosystem. Pichai recently followed up by stating that work on the smartphone has been in progress, and the Reliance AGM 2021 is where we should expect to hear more about it.
Reliance Jio may also unveil the JioBook laptop – its first mainstream user laptop. While no specifications about it are out as yet, Jio may use its partnership with Google to launch it as a Chromebook, or even cash in on its partnership with Qualcomm to have it run on Qualcomm's new Snapdragon 7c computing platform for laptops. As with everything Jio, affordability will likely be a key focus, and the purported JioBook may also launch with 5G connectivity in tow.
More details will be unveiled in about three weeks' time, which is when the Reliance hierarchy is slated to take centre stage.