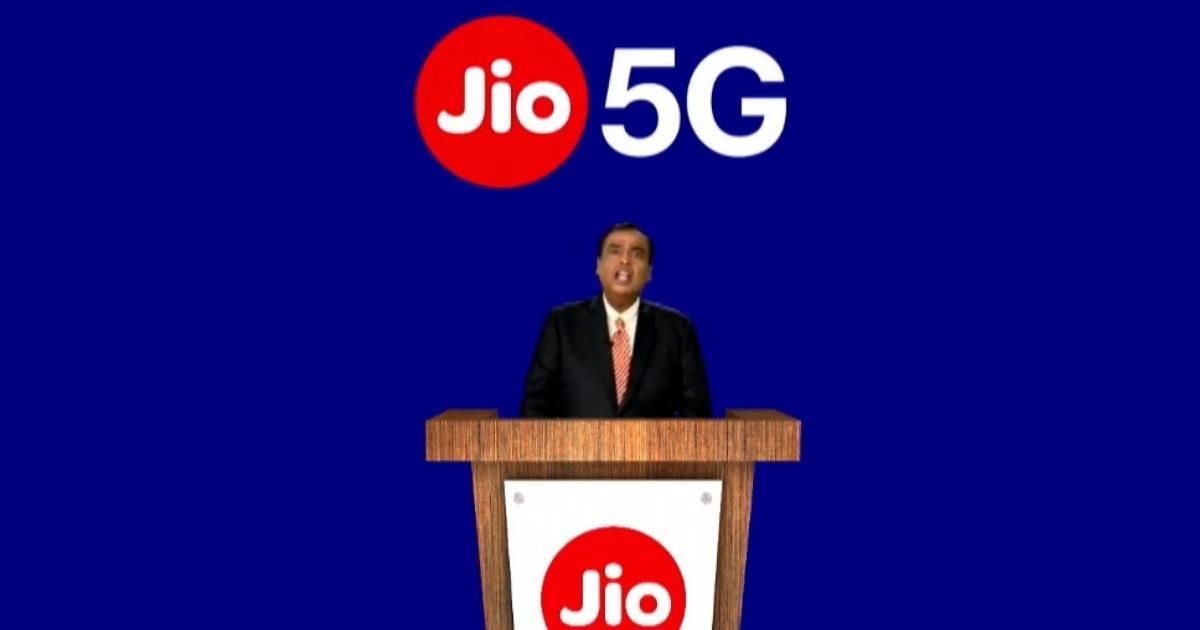 Reliance Jio launched beta tests for 5G services on October 6 in the national capital along with three additional cities, including Mumbai, Kolkata, and Varanasi. Users have reported download speeds of more than 1 Gbps in New Delhi's Lutyens' Zone and at Chanakyapuri.
It seems that the country is gradually inching closer to the advanced 5G high speed internet services and soon the entire country will work on the next-gen connectivity. Here are more details about the 5G trial.
Reliance Jio 5G Beta Trial: Details
The company claims that 5G signals will gradually begin to reach everyone in the three cities in a staged manner. In an official statement issued by Reliance Jio on October 4, the True 5G welcome offer is currently being provided for Jio users upon invitation in Delhi, Mumbai, Kolkata, and Varanasi. However, it will soon be available to everyone across the nation.
Reliance Jio 5G beta trials begin in Delhi; over 1gbps download speed seen

Read @ANI Story |https://t.co/wmrBdzgpgd#RelianceJio #Reliance #JIO5G #5gServices #5GIndia pic.twitter.com/eMj1asSsaK

— ANI Digital (@ani_digital) October 6, 2022
Thank you for joining us at India Mobile Congress and experiencing whole new possibilities of #JioTrue5G.@exploreIMC#JioTrue5GatIMC #IMC2022 #5GinIndia #5G pic.twitter.com/ysTuY5naBc

— Reliance Jio (@reliancejio) October 4, 2022
The standalone 5G technology from Jio is called "True 5G."
The Jio customers testing out the service will get limitless 5G broadband at speeds of up to 1 Gbps or more. The Beta trial service for more cities will be announced in stages as cities get prepared.
Users will be able to take advantage of this beta trial until the network coverage of a city is substantially complete to deliver the most satisfactory coverage and user experience to every customer.
Jio True 5G starting from Dussehra 2022. pic.twitter.com/PNfTsAYaLS

— Abhishek Yadav (@yabhishekhd) October 4, 2022
Invited 'Jio Welcome Offer' users won't need to switch their current Jio SIM or 5G device to access the Jio True 5G service; it will be upgraded automatically. To give customers the widest selection of 5G devices possible, Jio is also collaborating with all handset manufacturers to ensure that their 5G handsets are compatible with Jio True 5G services.
In addition, Airtel has begun offering 5G services across the nation. It has started its pilot projects in eight cities: Delhi, Varanasi, Nagpur, Bangalore, Hyderabad, Mumbai, Chennai, and Siliguri. The company has also made a list of 5G-ready available for purchase. Brands like Oppo, OnePlus RealMe, Vivo, and Xiaomi were on the list. The list includes various models, including the MI10I, XIAOMI MI10T, XIAOMI MI10TPRO, OPPO F21 PRO, REALME8, ONEPLUS NORD CE, and others.