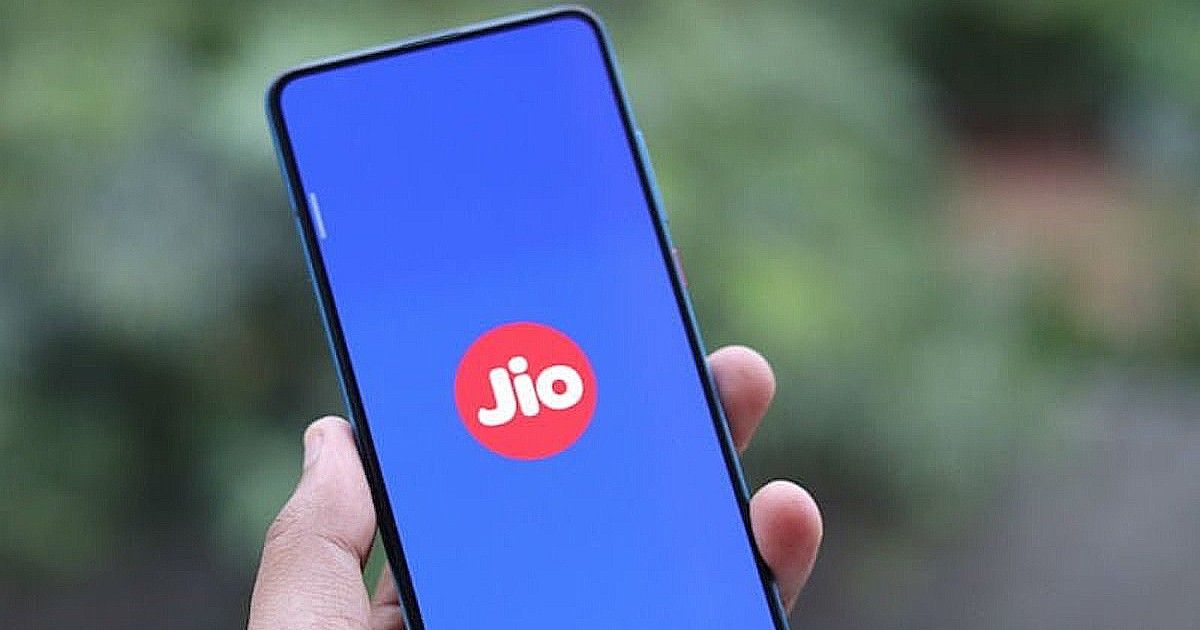 Department of Telecommunications (DoT) already has announced the launch of the 5G in India. As per the previous report, 5G rollout will happen in 2022 in Delhi, Mumbai, Kolkata and Chennai, Gurugram, Chandigarh, Bangalore, Ahmadabad, Jamnagar, Hyderabad, Pune, Lucknow, and Gandhinagar. Reliance is making significant progress in 5G testing, considering that the telco previously had confirmed that it has done planning of 5G coverage for 1,000 top cities across the country.
Though the commercial release of 5G is yet to happen, we have details coming in about Jio 5G speed. Let us take a look ahead as to how much download speed will Jio' 5G network will offer:
Jio 5G Speedtest Revealed
According to the screenshot obtained by 91Mobiles, Jio's 5G network has been able to achieve a download speed of 420Mbps and upload speed of 412 Mbps during the pilot testing. The image further reveals that the telco's 4G network has a download speed of 46.82 Mbps and 25.31 upload speeds. The test results does one way suggest us that the 5G download speed is 8x faster and the upload speed is 15x faster when compared to 4G network.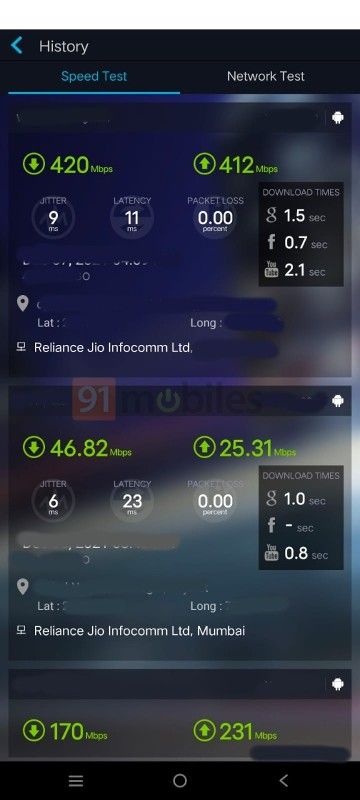 Considering that the image is being obtained during pilot testing of 5G, we can expect the actual speed to vary when 5G officially becomes available for the public. Jio has previously managed to achieve 1Gbps speed during the trials. However, users should not expect speed in Gbps, considering that the no telecom operator in India are planning to offer mmWave frequencies.
Also Read: Reliance Jio Hosting 5G Trials in Mumbai Using both mmWaves and Mid Bands
As mentioned above, Jio has completed planning of 5G for 1,000 cities across India. The telco is tipped to introduce 5G in phases in the country, with handful of cities getting high-speed. Additionally, the company also has simplified the prepaid recharge experience for users, as it has teamed up with WhatsApp recently.