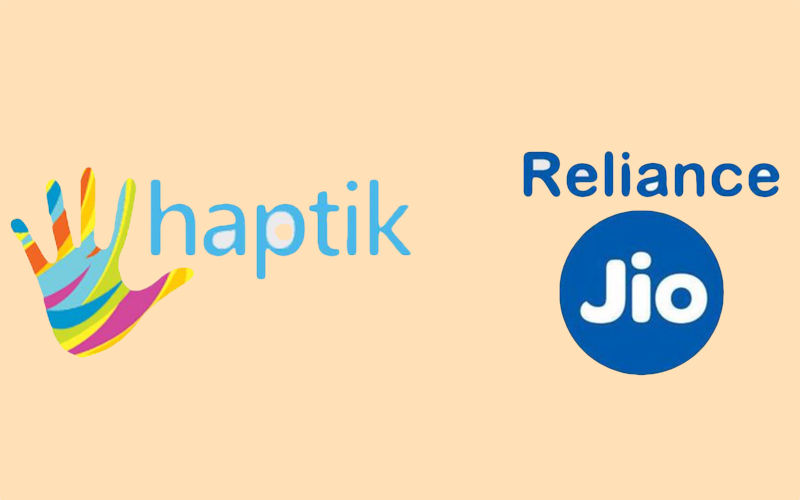 After tapping the telecom market, Reliance Jio is continually working on broadening its reach into the other segments too. As we know, Jio acquired the prominent music streaming app in India, Saavn. Post-acquirement, Saavn was rebranded as JioSaavn. The company also took over the vernacular language tech startup named Reverie. Now, the company is on its way to acquiring chatbot maker, Haptik. A report from Inc24 delves into the details of the deal.
Reliance Jio On its Way To Acquire Haptik
The report from Inc24 states that the over INR 200 Cr transaction is due to be completed this week by Reliance Jio for acquiring Haptik. Investors in Haptik include Times Internet and Kalaari Capital. Reliance Jio is tipped to be working on its own chat platform laced with an AI assistant, similar to Amazon's Alexa. Inc24 claims that Haptik's founders have already signed the board resolution in an Extraordinary General Meeting (EGM), at the beginning of this month. Business Transfer Agreement has also been signed by Reliance Jio Services Ltd, Haptik founders — Aakrit Vaish and Swapan Rajdev.
To recall, Mumbai-based Haptik came into existence in 2013. Aakrit Vaish and Swapan Rajdev founded it. The platform enables users to chat with their voice assistants for getting tasks such as travel booking, e-shopping, food ordering, and others done. In 2016, Haptik got into a strategic partnership with Times Internet for further development of the product and enhancement of AI functioning. Haptik builds customizable chatbots for companies and boasts clients such as Future Group, OYO, and KFC for AI assistance.
How Acquiring Haptik Would Help Reliance Jio In Rivaling Amazon Alexa
After Saavn's acquirement, this is the second stroke by Reliance Jio towards enhancing its presence in the market. It seems like Reliance has a plan in place to rival Amazon Alexa's and it already has a huge subscriber base of Jio customers. By merging the capabilities and resources of Saavn, Haptik, and Reverie, Reliance can create an AI platform to compete with Amazon Alexa (Echo lineup) and Google Home. We are also looking at the possibility of a smart speaker by the company. It has all the pre-requisites including a music app, a voice assistant, and regional language support.
The speculations seem solid as in a press release the company once said that the investment in Reverie would "further enhance the group's digital initiatives including digital consumer platforms with multilingual capabilities." However, the market domination in the smart speaker segment would not be a cakewalk for Reliance as Amazon Alexa-powered Echo lineup, and Google Home have already made their place and are now a part of many households in India.
Given the growing interest of Reliance in different sectors including e-commerce, retail, and fintech, it will soon be elaborating its strategy, and then we will be in a position to gauge the odds.