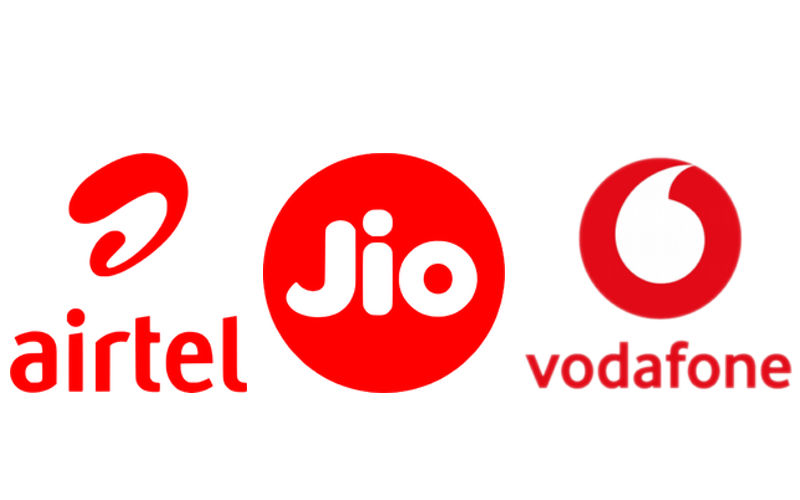 Reliance Jio has maintained its lead over its arch-rival Airtel and continues to offer the fastest average 4G data download speeds in the country, a recent report by Financial Express claims. According to data collected by TRAI (Telecom Regulatory Authority of India), Jio has managed to keep its lead over Airtel for six consecutive months during the first half of the current fiscal year. The report, courtesy of TRAI's own speed test website uses crowdsourced data from users on cellular networks across the country.
Reliance Jio Average 4G Download Speed
According to data collated by the Financial Express, Reliance Jio has managed to offer its consumers average download speeds of around 20Mbps in the six month period starting April 2018. None of Jio's competitors were able to cross the 10 Mbps mark (except Airtel once in August) during the same period. The average speed offered by Reliance for the six months starting April 2018 were as follows.
April – 14.7 Mbps
May – 19 Mbps
June – 22.3 Mbps
July – 19.9 Mbps
August – 22.3 Mbps
September – 20.6 Mbps
During the same period, the average 4G download speeds offered by Airtel was around 9.6 Mbps while the figure for Vodafone stood much lower at just 6.7 Mbps. Jio's lead over other operators follows a similar story during the entire 2017 calendar year where Jio had a considerable lead over the competition for 12 months in a row.
Airtel Questions Jio's claims and vice versa
All said, there is no denying that Jio and TRAI's claims have been questioned by others. Airtel, for example, advertises its 4G network as the fastest in Hyderabad (I have seen hoardings with this claim) and back in 2017, was involved in a spat with Jio over the 'fastest 4G network in India' claim.
Whereas, Jio has managed to consistently emerge the winner on TRAI's speed test website, Airtel countered that claim using statistics from Ookla's popular Speedtest app back in 2017 and even ran an advertising campaign based on Ookla's data. However, Airtel was forced to take the campaign off the air after Jio approached the Advertising Standards Council of India (ASCI) against Bharti's TV commercial.
Is Jio really the fastest?
While Jio continues to shine in TRAI's speed test results, back in April, as per Open Signal's State of Mobile Networks in India report, the Mukesh Ambani owned telco was found languishing in the last place as far as average download speed is concerned. In this report, Airtel topped the charts again and was the fastest of the lot with an average download speed of 9.31 Mbps. Airtel was followed by Idea, Vodafone and Jio (5.13 Mbps).
Anyway, after reading the newest TRAI report, do you really think Jio is the fastest 4G network in India? How trustworthy do you think are TRAI's numbers? I use both Airtel and Jio here in Hyderabad and in the area where I live, (and our office too), both Airtel and Jio are equally bad.
Let us know what you think about these claims in the comments section below.