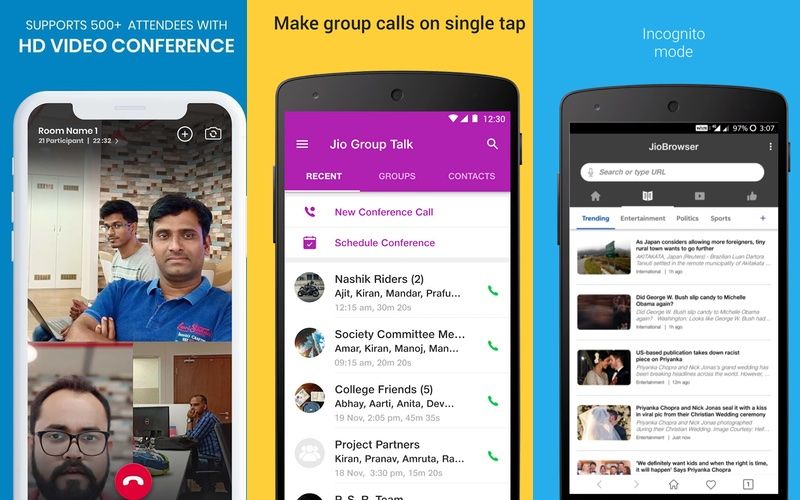 After causing a stir in the telecom sector in India, Reliance Jio is now moving towards expanding its services in the form of apps. The telco already had a bunch of apps such as JioCinema and JioTV for its consumers. In its latest move, it has listed three new apps on the Google Play Store – JioBrowser, JioMeet, and JioGroupTalk. All these apps have been launched to suit the Indian users. Let's dig into what each of these apps offer.
JioBrowser With Upto Eight Indian Languages Support, Incognito Mode, Data Saving Features
Starting with the JioBrowser, Reliance claims it to be the first browser that has been developed keeping Indian consumers in mind. The browser is touted to be lightweight weighing 5MB, which makes it suitable even for the consumers who have an entry-level Android device. It has a simple interface stacked with Jio's services and content.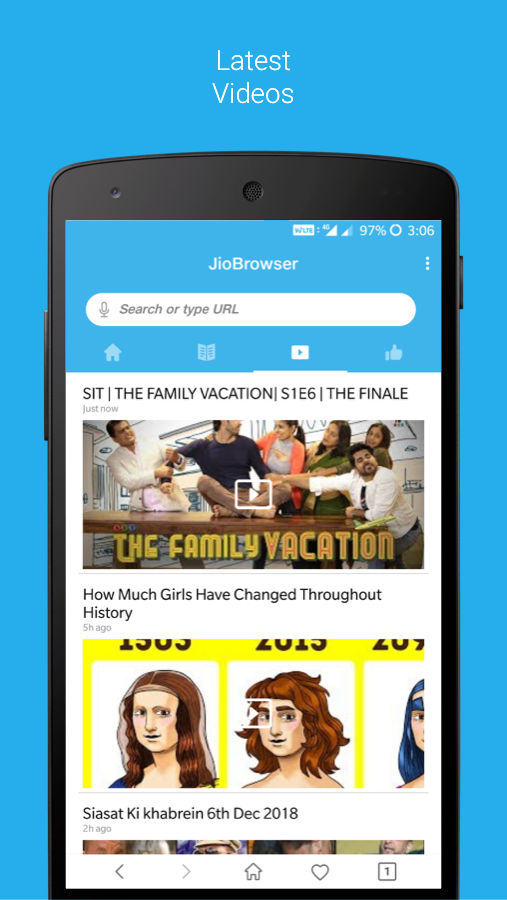 The homepage of JioBrowser features top rated Indian websites catering to different genres such as technology, shopping, entertainment, sports, and more. Like Google feed, it will also enable users to customize their news feed according to their interests and choice of content sources. What's more, the browser is geared with support for up to eight Indian languages that makes it usable for Indians across different states. Like Chrome and other browsers, it also has an option for incognito mode or private mode.
Concerning other features loaded into the JioBrowser, it has a data-saving feature that limits the data usage. The browser is currently limited to Play Store, which means that only Android users will be able to use it as of now. Reliance has not revealed any timeline for the browser's availability on App Store for iOS users.
JioGroupTalk For Group Voice Calling With Features Like Lecture Mode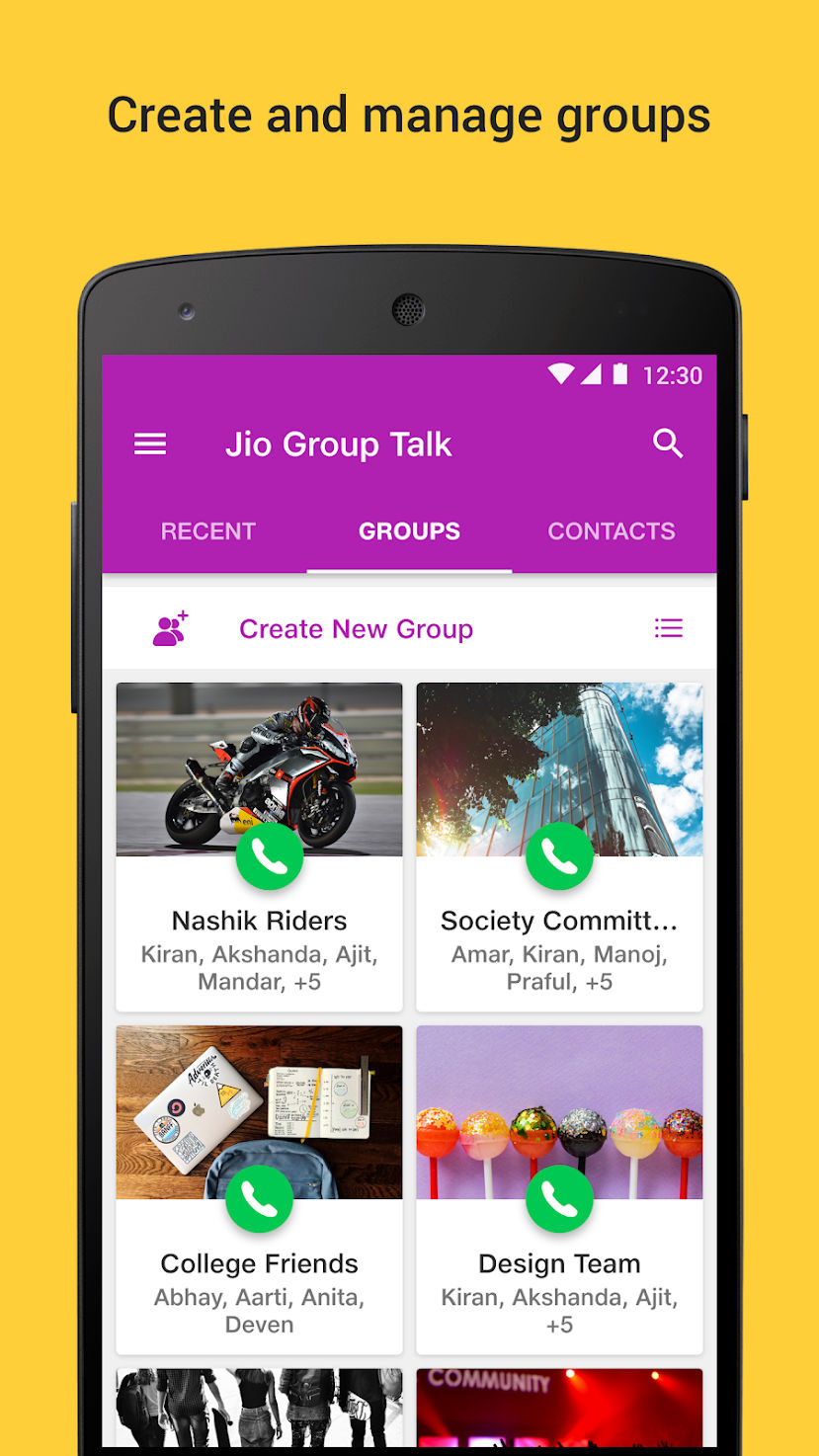 As the name suggests, the JioGroupTalk app is a 'multi-party' audio calling app for Jio users. In simple words, this app enables users to call multiple Jio users simultaneously. The listing of the app on Play Store states that it will allow users to create and manage a group call supporting up to 10 members. Users do not need to select members one by one; they can create a group and dial the call once. The JioGroupTalk has a simple interface and supports HD calling. During the conference call, users can also manage participants by adding/removing them and muting. Additionally, it also has a 'Lecture Mode' that allows only one member to speak while others are muted and can just listen. The app currently has a 4.9 rating on Play Store, averaged from 268 feedbacks from early users.
JioMeet For Group Video Calling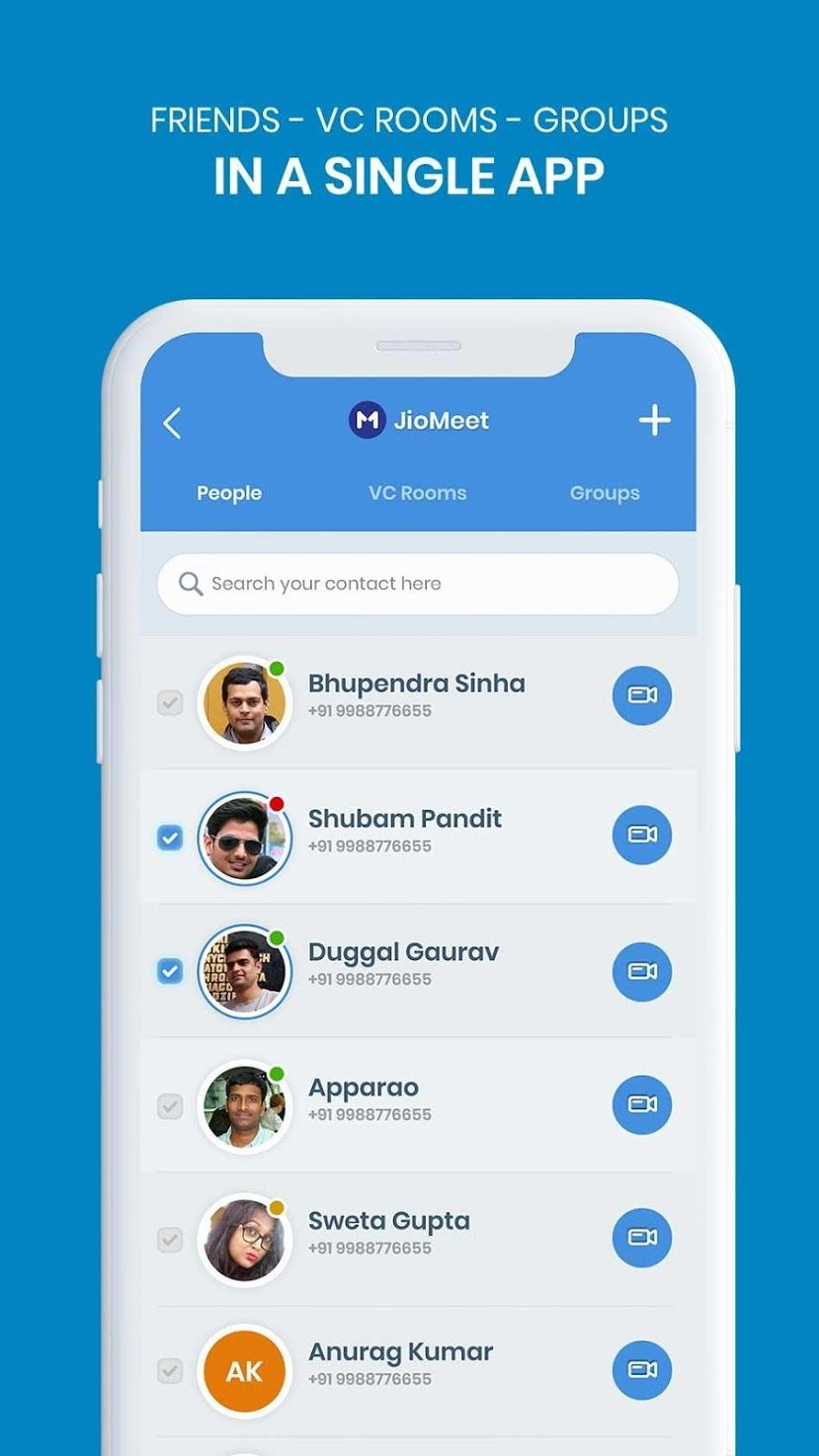 Similar to the JioGroupTalk, the JioMeet also focusses on bringing a group together. The intrinsic difference between the two lies in their mode of the conference, JioGroupTalk is an audio platform while JioMeet is a video platform. The HD Video Conferencing app allows regular users to add up to 5 participants simultaneously while the corporate users can add up to 25 participants. Users can invite members from their contacts by sending them an invite link via Email, SMS, or social media channels like Facebook. Particpants will be able to join the group video call by clicking on the link using JioMeet app or Chrome web browser.
Some of the key features in the JioMeet app includes chat messages during the conference, admin controls for the host, locking conference for uninvited guests, and more. Regular users will be able to join the conference via JioMeet app or a web browser. Corporate users will also be able to take part in the group video meet via standard SIP/H.323 video device deployed in addition to JioMeet app or a browser.