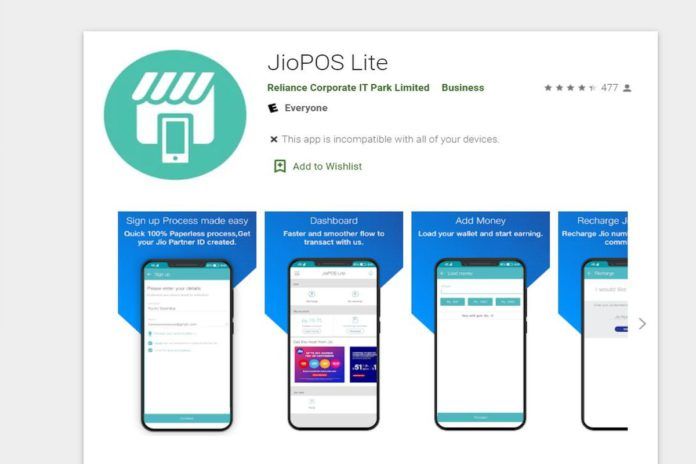 Reliance Jio, one of the leading telecom companies in India, has launched a new app, dubbed JioPOS Lite. The JioPOS Lite app lets you earn money from home by making Jio number recharges. With JioPOS Lite, one can easily become a jio partner and process customer recharges. Yes, there are several terms and conditions for being able to do the same, but they are pretty easy and we will talk about them in the subsequent parts of our story. Plus, we will talk about the benefits that you can drive from the JioPOS Lite app, including the commission which Reliance Jio has in store for us. Take a look at the JioPOS Lite app, how it works, what its eligibility criteria are, and how to register for the same.
JioPOS Lite: Everything You Need to Know
The JioPOS Lite app is currently available on the Google Play Store. If you want to download the app, you can head to the Google Play Store or you can download it from here. Currently, Reliance Jio is offering a commission on every successful Jio recharge. As part of the introductory offer, Jio is offering a 4 percent commission on the loading amount, which is double the regular offering, which is 2 percent. Note that one will only be able to recharge Reliance Jio mobile numbers using the JioPOS Lite and you won't be able to recharge phone numbers from other operators.
In case you want to make use of JioPOS Lite, you should be above 18 years of age and should have a Jio SIM card with you. Lastly, you need a smartphone, which should not come as a surprise.
How Do I Register for JioPOS Lite?
If you want to register for JioPOS Lite, you need to do the following:
Download the JioPOS Lite app from Google Play
Hit the sign up button
Enter your email address and the registered mobile number
Verify the OTP that you received on your registered mobile number
Type your name and submit
Voila! You can now add money to your wallet and recharge Jio mobile numbers
Also Read: Coronavirus Effect: Airtel and BSNL Offer Free Prepaid Pack Validity Extension and Rs 10 Talktime
Below are the features of the JioPOS Lite app:
Sign Up – Prospected retailers can sign up by providing Jio mobile number and Email Id
Add money – Load money into your wallet and earn an attractive return
Recharge – Recharge for customers using the money in their wallet
Earnings – Earnings dashboards to monitor your daily earnings
Passbook – You can check out your last 20 transactions made on the JioPOS Lite app
mPin – All the transactions are controlled via mPin. You can set up and change the mPin whenever you feel like
Also Read: After Airtel and Reliance Jio, Vodafone Idea Launches Recharge Via ATMs Facility Amid Lockdown in India
JioPOS Lite appears to be a good platform for those who want to earn by making recharges. If you are eligible for the service and are interested in it, you might want to give it a try.
What are your thoughts on the JioPOS Lite? Are you going to use the service? Do let us know in the comments section below.