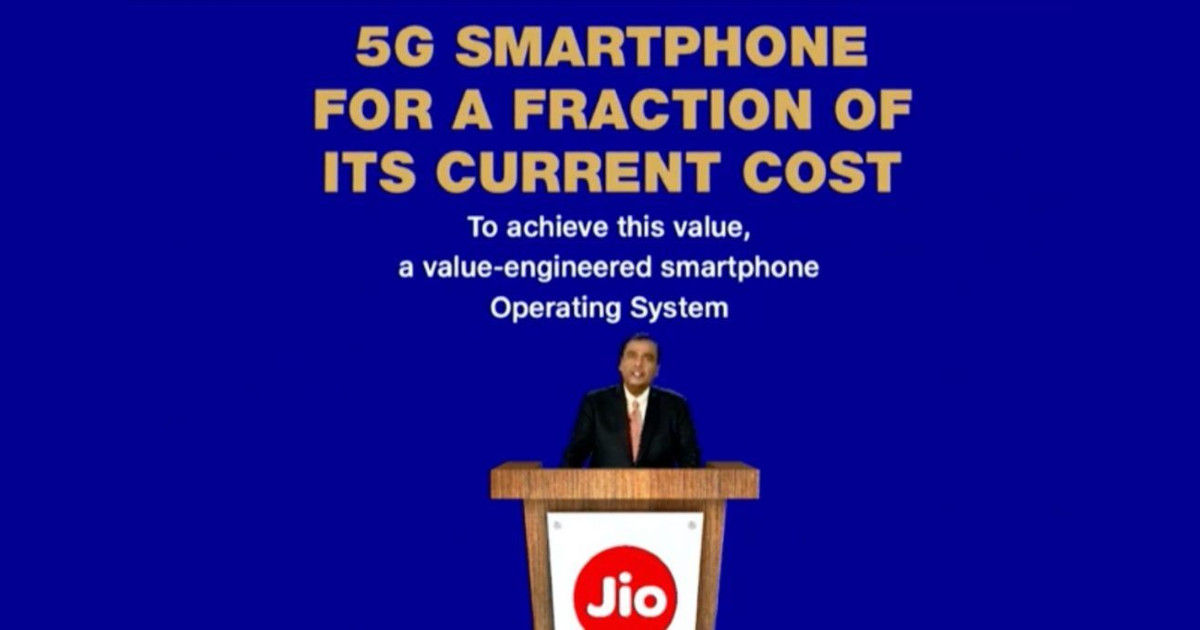 Indian telecom giant Reliance Jio is reportedly going to partner with Chinese mobile phone maker Itel to launch a new low-cost smartphone in the country. According to a report by 91Mobiles, the deal will be completed by May this year and the phone will have an "extremely affordable price tag". The report also said that the device will be targeted at users who are looking to move from feature phones to smartphones, "especially" those living in rural areas. There's no information on the specs or pricing of the device at the moment, but one could make an educated guess based on the kind of phones Jio has sold so far.
For instance, the company's JioPhone is amongst the cheapest 4G feature phones you can buy in India today. Jio had also announced a partnership with Google last year, promising to launch a low-cost Android smartphone in India. This phone was also going to be aimed at people moving from feature phones to smartphones, so it's possible that the Itel tie-up will actually see such a phone being launched. The Google-Jio Android phone is also expected to be launched under the JioPhone brand. Since the telecom company is involved, it's likely that the Jio-Itel phone will come with bundled data plans.
Furthermore, Itel too is known for making low-cost devices meant for the rural market. The company is part of Transsion Group, which also runs the Infinix and Tecno brands in India. In fact, Transsion used to rank in the top five smartphone makers in India till about the end of 2019, thanks to all these brands.
Itel's phones in India could also give us some insight into the Jio-Itel device. For instance, the company's A47 smartphone is priced at Rs. 5,499 and was launched in India recently. Itel usually prices its phone in this price range, aiming first time smartphone users. The A47 has a 5.5-inch IPS LCD display with HD+ resolution and 18:9 aspect ratio. It runs on a quad core Unisoc chipset and has two cameras on the back, with 5MP and VGA resolutions. There's also a 5MP front camera on the phone.