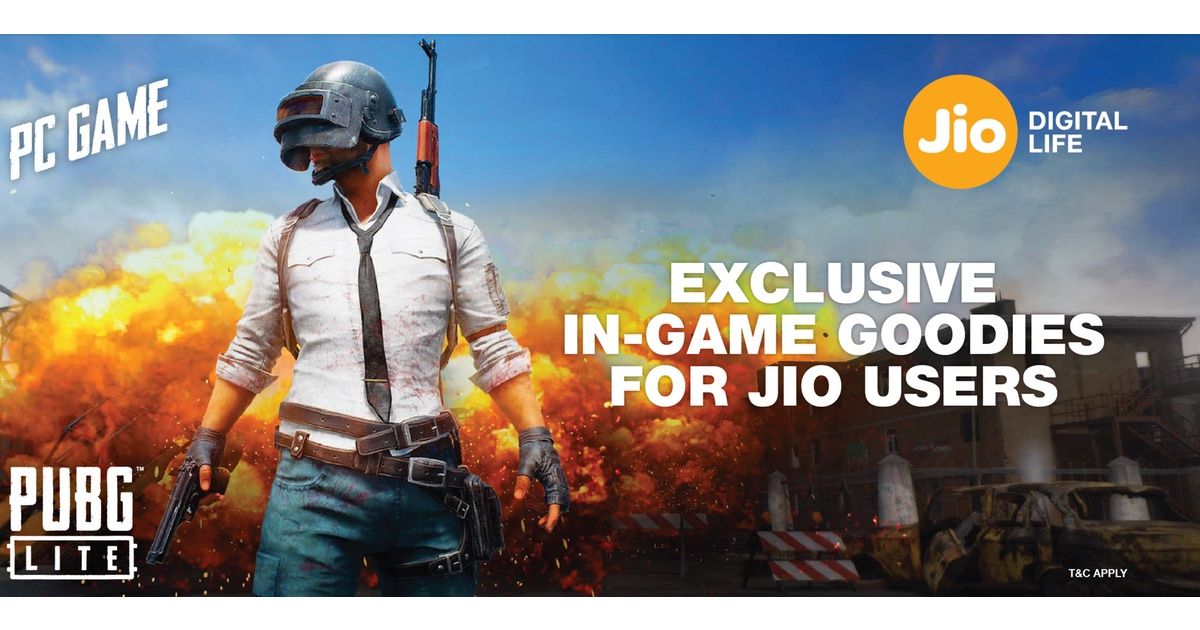 The developers of the popular battle royale game PUBG recently came up with a new version of the game for low-end PCs. The aptly named PUBG Lite is playable on machines that are not really cut out for blazing fast gaming performance. The mobile version of PUBG is already very popular in India and Tencent Games, the developer of the game is keen to increase the userbase of PUBG on PCs in the country. As part of this measure, Tencent has partnered with Reliance Jio, one of the country's biggest telecom operators. Thanks to this tie-up, Reliance Jio users who register for PUBG Lite will be able to enjoy several free rewards including free skins and in-game merchandise. In case you are an avid PUBG Lite player and also happen to be a Jio consumer, here is how you can go about redeeming these rewards.
Also Read: Motorola One Vision: Features That Make It One Of The Best Mid-Range Phones

How to avail the Jio offer on PUBG Lite
The first step one needs to take to avail the Jio offer for PUBG Lite is to head to the Jio GamesArena website and fill up a form with your details. Once this is done, you will receive an email with a unique redemption code that can be claimed once you download the game. Once the game is installed on your PC, all you need to do is to go to the Add Bonus/Gift Code option that is located in the Menu Store tab. All that is now needed is to paste the gift code into the black space and click the redeem button. Once this is done, all the free skins and options that are a part of this offer becomes immediately available for you. In case you are an avid PUBG Mobile player and wish to try out PUBG Lite, now is perhaps a good time to do so – more so if you happen to be a Jio subscriber.
PUBG Mobile popularity on an upsurge
As of July 2019, PUBG Mobile remains among the most downloaded game on the Google Play Store. The popularity of the game, especially in markets like India and China, has also resulted in several problems. In some cities of India, playing of PUBG was banned following several complaints.