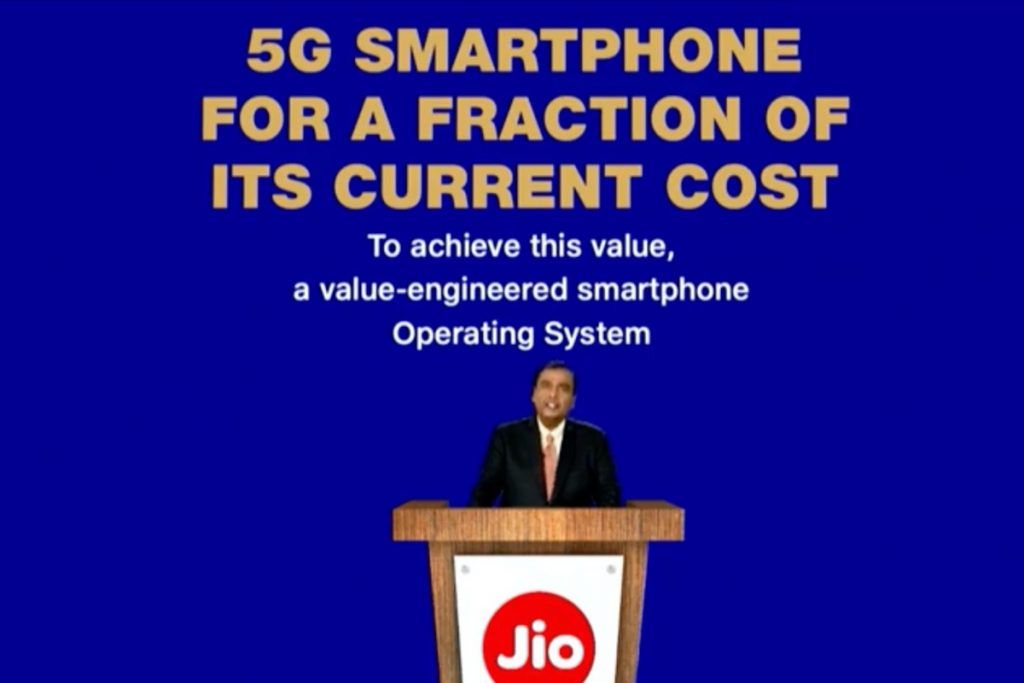 Reliance Jio brought a 4G revolution in India with its cheaper plans and affordable 4G Jio Phone. Now, the company is reportedly gearing up to up the game by introducing a Jio Phone 5G in the country. As per a new report, Reliance Jio is planning to launch a 5G smartphone for Rs 5,000 in the country. The telecom operator is planning to target 2G mobile phone users in order to make India '2G-mukt'. Here's everything you need to know about Jio Phone 5G.
Reliance Jio Phone 5G could sell as low as Rs 2,500
As per a report by PTI, Jio is planning to launch Jio Phone 5G for less than Rs 5,000. The report highlights that the company will gradually reduce the price to Rs 2,5000 to Rs 3,000 a unit when it scales up the operation. "Jio wants to bring the device for less than Rs 5,000. When we scale up the sales, it can be priced in the range of Rs 2,500-3,000," a company official said told PTU on the condition of anonymity. The report further highlights that the company will target 20-30 crore users who are on 2G phones.
Interestingly, Mukesh Ambani, during 43rd Annual General meeting, asserted to make India '2G-mukt'. He further added that there is a dire need to migrate 350 million Indians from 2G phone to an affordable smartphone. Ambani also announced Rs 33,737 crore investment by Google for a 7.7 per cent stake in Jio Platforms to build Android-based smartphones. The telecom operator is also working on a 4G Android smartphones as well. The phones are said to be available in December or at the beginning of 2021.
If this report came out to be true, then Reliance Jio will be the first manufacturer in India to launch such affordable 5G smartphones. The company will disrupt the smartphone segment, which is similar to what it did with the feature phone segment. However, there is still time for it. At a time when the Indian government has not started the auction process for 5G networks. Moreover, there is no clarity whether the 5G services will Indian shores in near future or not.