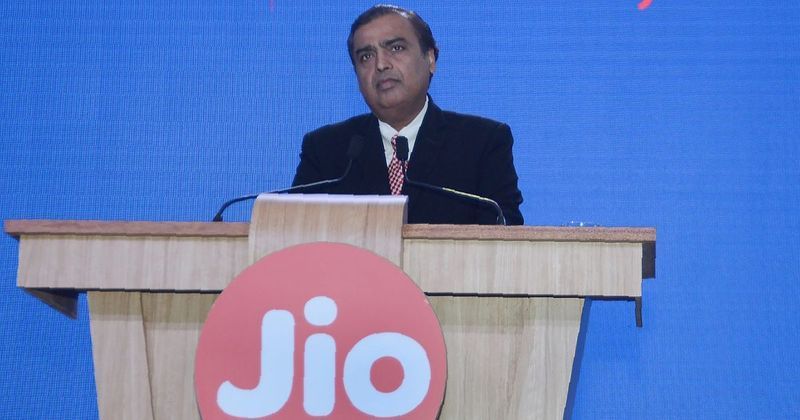 If you're a Reliance Jio user, then you might have already used the apps which fall under Jio services. Jio content services include the popular JioTV, JioCinema, JioMusic and various other related apps. With the subscription to the Jio SIM plans, you automatically get the access to all the content apps from Reliance Jio. If a recent report is to be believed, this might change soon. We might see Reliance Jio charging for their content services.
Reliance Jio might start charging users for their content services app
Reliance Jio users get access to the content apps for free after subscribing to one of its postpaid or prepaid plans. For example, if you recharge with the Rs. 98 prepaid plan then you can gain access to apps like JioMusic, JioTV, and JioCinema for free. All three services contain a wide range of content. With JioTV, you can easily watch all the major television channels right on your mobile phone.
Now, however, a new report from Strategy Analytics suggests that the company is planning to charge customers for its apps. If the company decides to go ahead with the freemium model, there is a chance that subscribers might stop using these apps. Whatever the outcome, Reliance Jio will certainly have to face some resistance since the users have been enjoying these free services for a long time.
In freemium apps, users do get access to basic content or functionalities for free. But to take full advantage of the service, they will ultimately have to shell out some money. How much this will be is yet to be seen. Popular streaming app Hotstar follows the same model by offering some content to users for free while charging them for the rest.
Reliance Jio has 177.13 million subscribers base as of February 2018. Most of the users might use these services apps on a daily basis. The company has enjoyed this large and loyal following due to its free offerings and affordable plans. Those users might not be happy with such a change and might not want to pay for further access.
Reliance Jio services will compete with other major streaming platforms like Netflix and Amazon Prime
If Reliance Jio decides to go ahead with this freemium model, the company will directly compete with major streaming platforms like Netflix and Amazon Prime. The company will have to focus more on the quality and quantity of the content. Another major driving factor is going to be the service charge. Reliance Jio will have to go with the competitive pricing route which, according to the company's previous trend, is expected.
It is worth noting that Jio service app will compete with Netflix, Amazon Prime, and Hotstar in terms of entertainment-related content. On the other hand, it will compete with Apple Music, Airtel's Wynk, Amazon Prime Music and other leading music streaming platform.
If we consider the current content offerings, JioCinema and JioMusic still lag behind other major streaming platforms. With Netflix and Amazon Prime making their own exclusive content, it will be interesting to see what Reliance Jio will offer to attract the large customer base. Whatever will be the case, we'll keep you updated here on MySmartPrice. Do share your opinions on this freemium model and whether you will pay for the Jio services apps.