Highlights
Reliance Jio True 5G services are available in Dehradun.
Reliance Jio True 5G services offer 1 Gbps+ speed in all cities.
Reliance Jio True 5G services have been launched in 94 cities in India.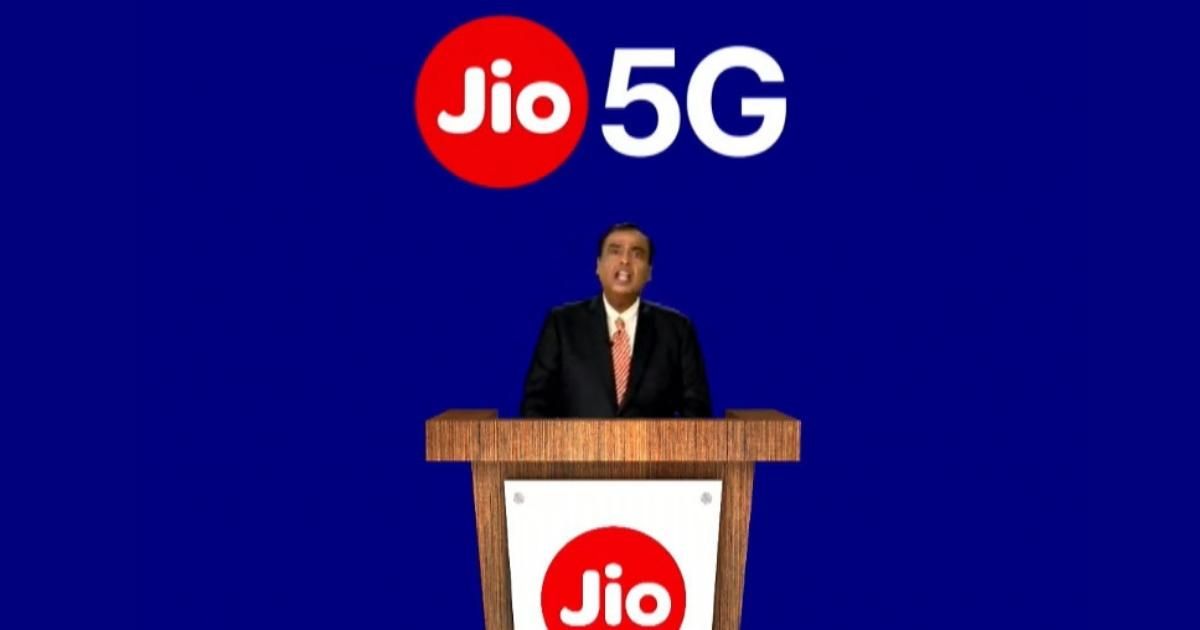 Reliance Jio has announced the launch of its True 5G services in Dehradun, Uttarakhand. After this launch, Jio has become the first telecom operator, which launches 5G services in the state. Notably, the services are already available from today (January 11th, 2023) under the company's Welcome offer, where users will get 1 Gbps+ speed without any extra cost. After this launch, Reliance Jio True 5G services are available in 94 cities, and here is the list of all cities.
Reliance Jio True 5G Available Cities
October 4, 2022: Mumbai, Varanasi, Kolkata, and Delhi
October 22, 2022: Nathdwara and Chennai
November 10, 2022: Bengaluru and Hyderabad
November 11, 2022: Gurugram, Noida, Ghaziabad, and Faridabad
November 23, 2022: Pune
November 25, 2022: 33-districts of Gujarat
December 14, 2022: Ujjain and temples
December 20, 2022: Kochi and Guruvayur temple
December 26, 2022: Tirumala, Vijayawada, Guntur, and Vishakhapatnam
December 28, 2022: Lucknow, Trivandrum, Panchkula, Zirakpur, Kharar, Aurangabad, Chandigarh, Mohali, Derabassi, Mysuru, and Nashik
December 29, 2022: Bhopal and Indore
January 5, 2023: Bhubaneshwar and Cuttack
January 6, 2023: Jabalpur, Gwalior, Ludhiana, and Siliguri
January 7, 2023: Jaipur, Jodhpur, and Udaipur
January 9, 2023: Agra, Kanpur, Meerut, Prayagraj, Tirupati, Nellore, Kozhikode, Thrissur, Nagpur, and Ahmednagar
January 10, 2023: Guwahati, Hubli-Dharwad, Mangalore, Belgaum, Chertala, Warangal, Karimnagar, and Solapur
January 11, 2023: Dehradun
The company announced that it is planning to invest Rs 650 crore in deploying the 5G network in Uttarakhand apart from the current Rs 4,950 crores initial investment. To those unaware, Reliance Jio recently updated its Rs 61 pack to 5G. The plan will have the same validity as your existing plan and offers 6GB of data; however, the speed will be reduced to 64Kbps once the given data ends.
This pack applies to prepaid packs of Rs 119, Rs 149, Rs 179, Rs 199, and Rs 209. In addition, Jio plans to cover all circles with its standalone technology by the end of this year. Reliance Jio and Airtel have not introduced new plans to offer 5G services and both are providing services at 4G tariffs; however, soon telecom operators might come up with a new strategy.
It is important to note that India is a price-sensitive market, so it would be interesting to see how Indian telecom operators will announce new plans to retain their customers and increase their average revenue per user.
Airtel 5G Plus Services In India
Meanwhile, India's second-largest telecom operator Airtel has launched 5G Plus services in Kochi. Airtel services are now available in 26 cities. Here is a list
Delhi
Mumbai
Chennai
Bengaluru
Siliguri
Nagpur
Varanasi
Panipat
Gurugram
Guwahati
Patna
Lucknow
Shimla
Imphal
Ahmedabad
Gandhinagar
Vizag
Pune
Jammu
Srinagar
Indore
Hissar
Rohtak
Bhubaneswar
Cuttack
Rourkela
Kochi