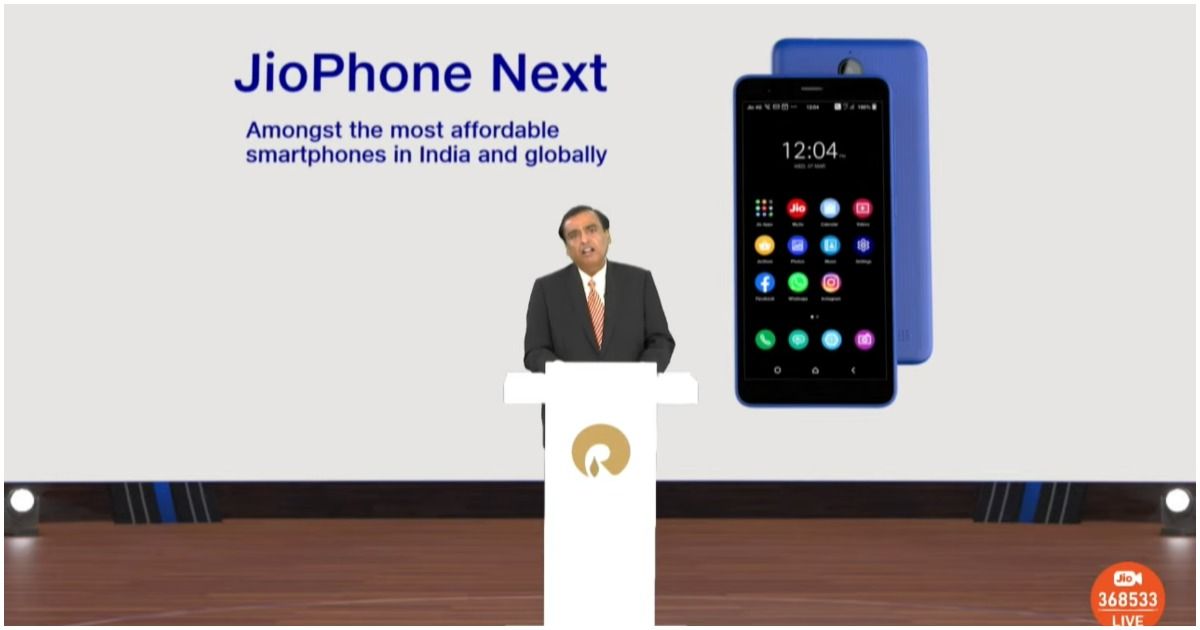 The upcoming JioPhone Next was announced during Reliance Jio's Annual General Meeting (AGM) earlier this year, but not much has been known about the device so far. Now, thanks to Mishaal Rahman from XDA Developers, we have a bit more insights into the hardware and software running on the device. The JioPhone Next is a phone made by homegrown Reliance Jio in collaboration with Google, and the two companies revealed plans for the device last year when the Android maker invested Rs. 33,737 crore in Jio Platforms Limited, topping off a spree of investments in the company that came from global giants, including Facebook.
Interesting branding on the JioPhone Next's boot animation: "Created with Google." pic.twitter.com/iyFUIWjTpK

— Mishaal Rahman (@MishaalRahman) August 12, 2021
JioPhone Next specs and features
The specs revealed by Rahman show a pretty basic smartphone. The JioPhone Next has an HD display with a 1440×720 pixel resolution, something that's almost unheard of in the smartphone market today. It also runs on the Qualcomm Snapdragon 215 chipset, which is just over two years old, and we don't know how much RAM and storage will be on the device. For reference, the Snapdragon 215 uses ARM's Cortex A53 cores and can clock up to 1.3GHz.
Further, the phone will have a 13MP camera on the back and an 8MP camera on the front. It is also expected to have a swappable battery and removable back panel, perhaps because feature phone users who Jio wants to sell this device to are still used to that kind of stuff. It also suggests that the price of the phone may not be low enough to expect these users to buy a new one every year, although that's conjecture on our part.
Further, the phone will have dual-SIM card slots, an essential feature for budget devices in India. Another big confirmation that came from Rehman's tweets is that the JioPhone Next runs on the Android Go version of Android 11, something that Google and Jio seem to have categorically avoided revealing so far. Being part of Android One, and devices made on Android Go haven't been very well received so far.
Lastly, the phone has Go versions of popular Android apps pre-installed. This includes Google Duo Go, Google Chrome Go and Google Camera Go, along with a native Snapchat integration. The bootloader for the device is unlockable too, though it's unlikely that Indian users buying in this range are looking for root access. However, this could be useful to get more developers to build apps for the device.
JioPhone Next price and launch date
The JioPhone Next is set to start selling from September 10, as confirmed by Jio during the AGM earlier. While we don't know the price of the device yet, experts have said that it has to be sold in the sub-Rs. 5000 range for it to make sense for buyers. Given these specs, we'd expect an even cheaper price tag for the phone to be something we'd recommend.