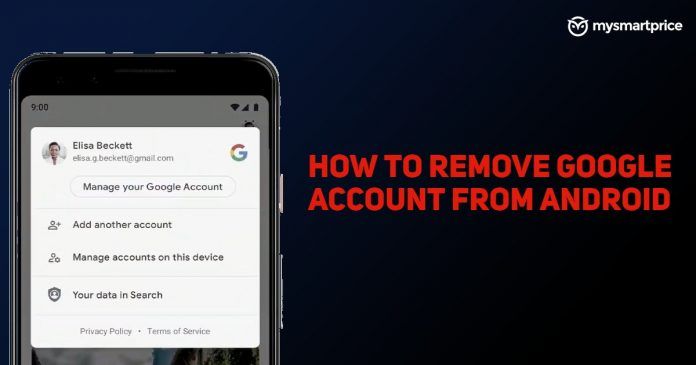 We all have been through this phase where we log in to multiple Google accounts on our Android smartphone. However, soon enough it all gets cluttered up as you get bombarded with emails from different accounts at the same time. This also puts a strain on your battery as the accounts get synced in the background. So, the right option here is to cut the cord of the unwanted Google account. Removing the ones you don't need surely makes your life easier. But, how will you do it? In this article, we are going to show a simple guide on how to delete a Gmail account from your Android mobile phone. So, without wasting much time, let's get started.
Also Read: How to Block and Unblock Websites on Google Chrome Mobile and Desktop?
How to Delete Google Account from an Android Mobile Phone?
You can easily delete a Gmail account from any Android smartphone. However, it is important to note that if you delete the Google account that you used to sign-in, all your details will be removed from the Android smartphone. That said, here is a step-by-step guide to remove Google accounts from your Android smartphone:
Open Settings and then head to the Accounts section.
Search for the Google account you want to remove and then tap on it.
You will see an option to Remove the Account.
If this is the only Google Account on the phone, you'll need to enter your phone's pattern, PIN, or password for security. Tap on it to remove it from your Android smartphone.
Also Read: How to Change Google Search Language on Mobile, Desktop PC or Laptop
What Will Happen When You Remove Gmail Account from Android Mobile Phone?
When you delete a Google account from your Android smartphone, it will simply remove the access of the account from that particular device. One can restore it later by simply signing in to the Google account on your Android phone. However, it is important to note that when you remove the account from your phone, all the details on the device will be gone. This means you will not be able to see things that synced with the account like emails, contacts, settings, app data and more. So, it is always a good thing to first backup all the data before removing the account from your smartphone.
Also Read: Google Reverse Image Search for Mobile, Laptop: How to Use Google Lens, Upload Images to Google
How to Turn off Gmail Notifications on Android?
So, if you are one of those people who just don't want any notification every time a new mail arrives, you can follow these steps:
Open the Gmail application on your phone and tap on the hamburger icon at the top right corner.
Go to Settings and then click on the desired email you want to mute the notification.
Head towards the notification section and tap on it. You will see three options: All, high priority only, and None. Select None from the list and then press Ok.
With this you will not get any notifications from the selected Google account.
Also Read: How to Take Screenshot on Android Mobiles: OnePlus, Samsung, Vivo, OPPO, Realme, Xiaomi, Redmi
Thanks for reading till the end of this article. For more such informative and exclusive tech content, like our Facebook page