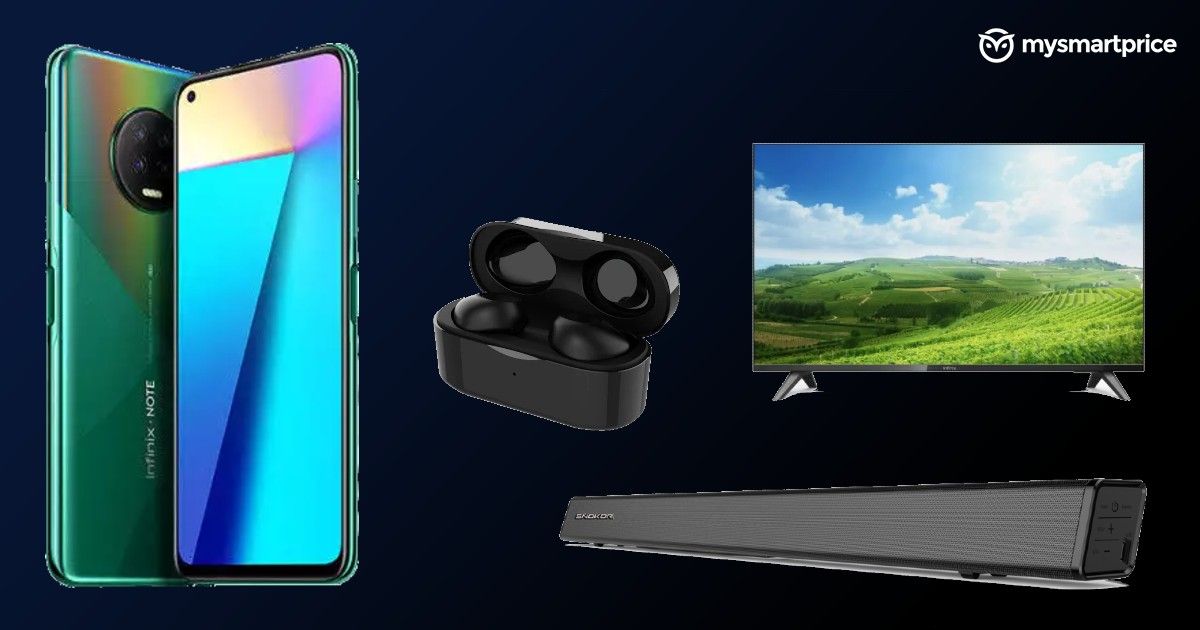 As part of the upcoming Republic Day offer, the smartphone brand Infinix is selling its latest smartphone models, newly launched smart TVs and earplugs on Flipkart at exciting discounts. The company is offering huge discounts on the Infinix Note 7, Zero 8i, Android 32-inch smart TV, Snokor iRocker Stix and the Bass Drops. Here's a closer look at the offers and deals provided by Infinix on its wide range of products.
According to the company, the sale will begin from January 20, 2021, and remain active January 24, 2021. However, Flipkart Plus members can get early access to the discounts from January 19. Here are the best deals from Infinix on its smartphone and Smart TVs.
Infinix Republic Day Offers
Under the sale, the company is offering the Infinix Smart 4 starting at Rs 6,999 with effective bank offers. While the Smart 4 Plus is listed for Rs 7,999 with bank offers. The company is offering major discounts on Infinix ZERO 8i, the smartphone received a discount of Rs 1,000 and it up for grabs at Rs 14,999. The Infinix Note 7 has also received Rs 500 off and is listed for Rs 10,999.
Meanwhile, under the 72nd Republic Day sale, the company is offering the newly launched Infinix TV 32-inch at Rs 11,999 with a discount of Rs 1,000 and the 43-inch variant is up for grabs at Rs 20,999. The company is also offering a discount of Rs 200 and Rs 500 on accessories like iRocker Bass Drops and iRocker Stix respectively.
| | | | | | |
| --- | --- | --- | --- | --- | --- |
| Sr.No. | Model | Current MOP | Discount | Sale Price | Bank Offer |
| 1 | SMART HD 2021 | 6099 | 0 | 6099 | No |
| 2 | SMART 4 | 6999 | 0 | 6999 | Yes |
| 3 | SMART 4 PLUS | 7999 | 0 | 7999 | Yes |
| 4 | HOT 9 | 9499 | 0 | 9499 | No |
| 5 | HOT 9 Pro | 10499 | 0 | 10499 | Yes |
| 6 | HOT 10(4+64) | 9499 | 0 | 9499 | Yes |
| 7 | HOT 10(6+128) | 10999 | 0 | 10999 | Yes |
| 8 | NOTE 7 | 11499 | 500 | 10999 | Yes |
| 9 | ZERO 8i | 15999 | 1000 | 14999 | Yes |
| 10 | Infinix TV 32" | 12999 | 1000 | 11999 | Yes |
| 11 | Infinix TV 43" | 20999 | 0 | 20999 | Yes |
| 12 | iRocker Stix | 1499 | 500 | 999 | |
| 13 | iRocker Bass Drops | 449 | 200 | 249 | |