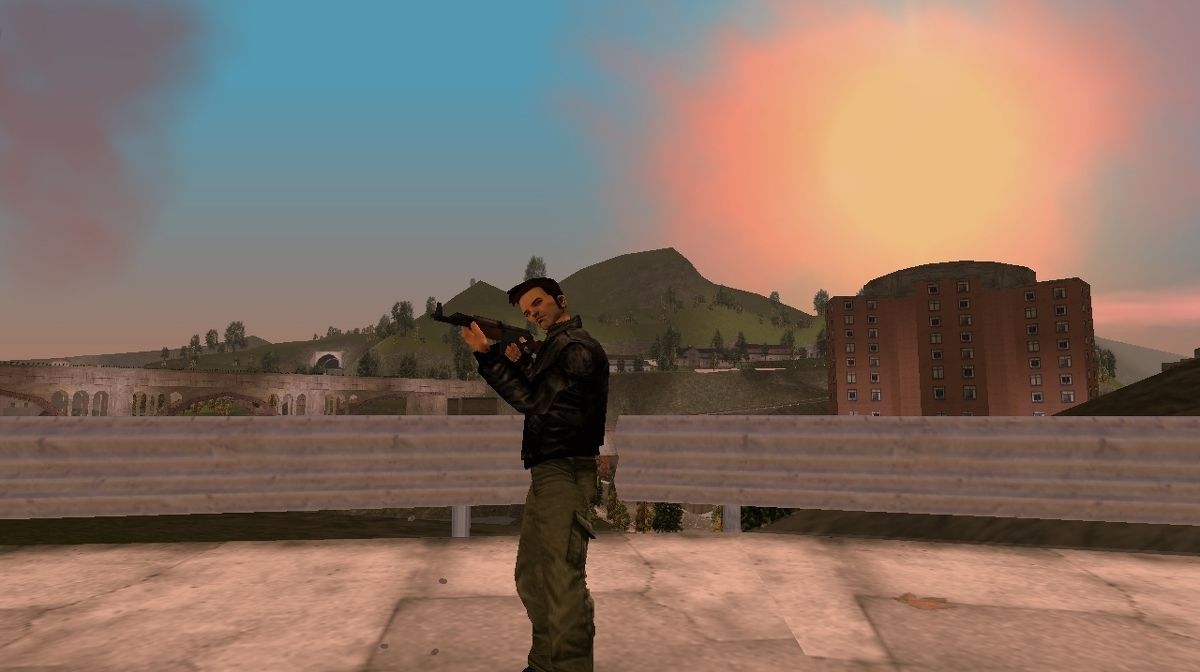 GTA III, released in 2002, started a revolution of 3D open-world games and its impact is still felt to this day. The game which essentially kicked off the GTA franchise undeniably has a lot of great things to offer, but playing the game in 2021 can feel a bit janky, to say the least.
Which is why a group of developers took it upon themselves to not just mod the game, but essentially re-work their entire code to reverse engineer the game. This brings a whole lot of new elements to the game which allows the player to have a vastly different experience than they would have with the original.
The original project was put up on Github and was massively popular within the GTA community, but Take-Two Interactive wasn't particularly happy about this. The gaming giant had the projects taken down from Github, but the developers didn't give up on their reverse-engineered baby.
Also Read: Former WWE Wrestler Booker-T Sues Activision Over Call of Duty Character and Loses
Reverse-engineered GTA III is back up after being taken down by Take-Two Interactive
According to a report by Eurogamer, the developers challenged Take-Two Interactive's takedown, to which they did not respond. As Take-Two didn't respond, Github simply put the reverse-engineered GTA III back up, much to the delight of the fanbase. The project is now back up for free download and fans can have a look for themselves as to what awaits them in this fantastic reverse-engineered version.
The developers are also now showcasing other projects such as a reverse-engineered GTA Vice City, which is bound to be exciting for the fans. These versions give players unprecedented amounts of control over the game as they go beyond mods in terms of the control they have over the game state.
It is still unclear as to why Take-Two did not respond to the developers' challenge of their takedown, but fans will take a W without asking too many questions. Reverse-engineered games such as these offer a great peep behind the curtain and it is fascinating to see the kind of mods that will pop up once modders get access to these reverse-engineered games.