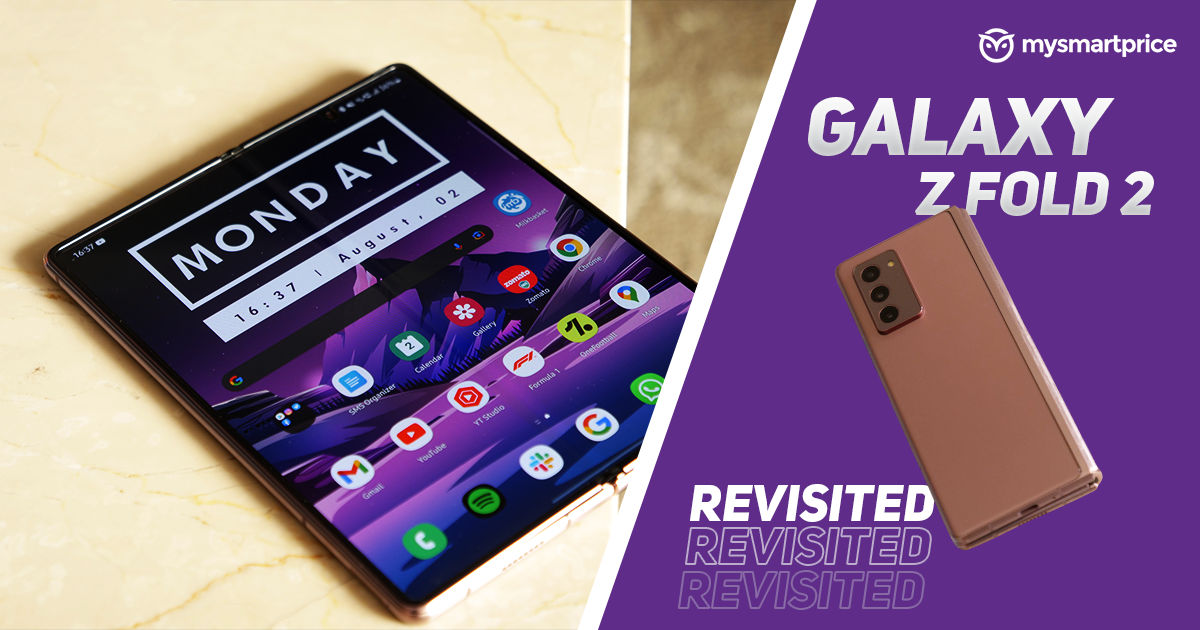 As a tech enthusiast, the last decade or so has been nothing short of a fairy tale. Not to mention the fact that smartphones have basically become an integral part of our lives, but also the number of new features and futuristic technologies that we've seen coming to life in front of our eyes. Things like facial recognition, under-display fingerprint scanners, camera sensors almost the size of DSLRs, have all become realities in what feels like a jiffy. One such 'futuristic' technology was the concept of foldable smartphones. It's been a little over 2 years since Samsung debuted the first ever foldable smartphone, Galaxy Fold. And yet, foldables as a category still feels more like an experimental niche rather than a mainstream reality.
If I'm being honest, I was in the same camp too until a week ago. But then I got to experience the Samsung Galaxy Fold 2. 7 days later, I'm fairly certain that foldable smartphones are the way forward and deserve to be a part of everyone's wish list.
A brief history of Foldables
Before talking about the future, let's take a quick look at what has happened so far. Samsung announced the Galaxy Fold back in March 2019, along with the Galaxy S10 series. However, it wasn't until September 2019 that the Galaxy Fold made its commercial debut. Priced at Rs 1,64,999 ($1999) at launch, this device was more of an early adopter proof-of-concept than a product for the masses. Although the product received almost unanimous praise from the tech community, the common consensus was that there was still time for this tech to become part of our households. There were some obvious concerns about this new form factor, plus the fact that there were a lot of unanswered questions about the longevity of a folding plastic screen and the general durability of the hinge mechanism, etc.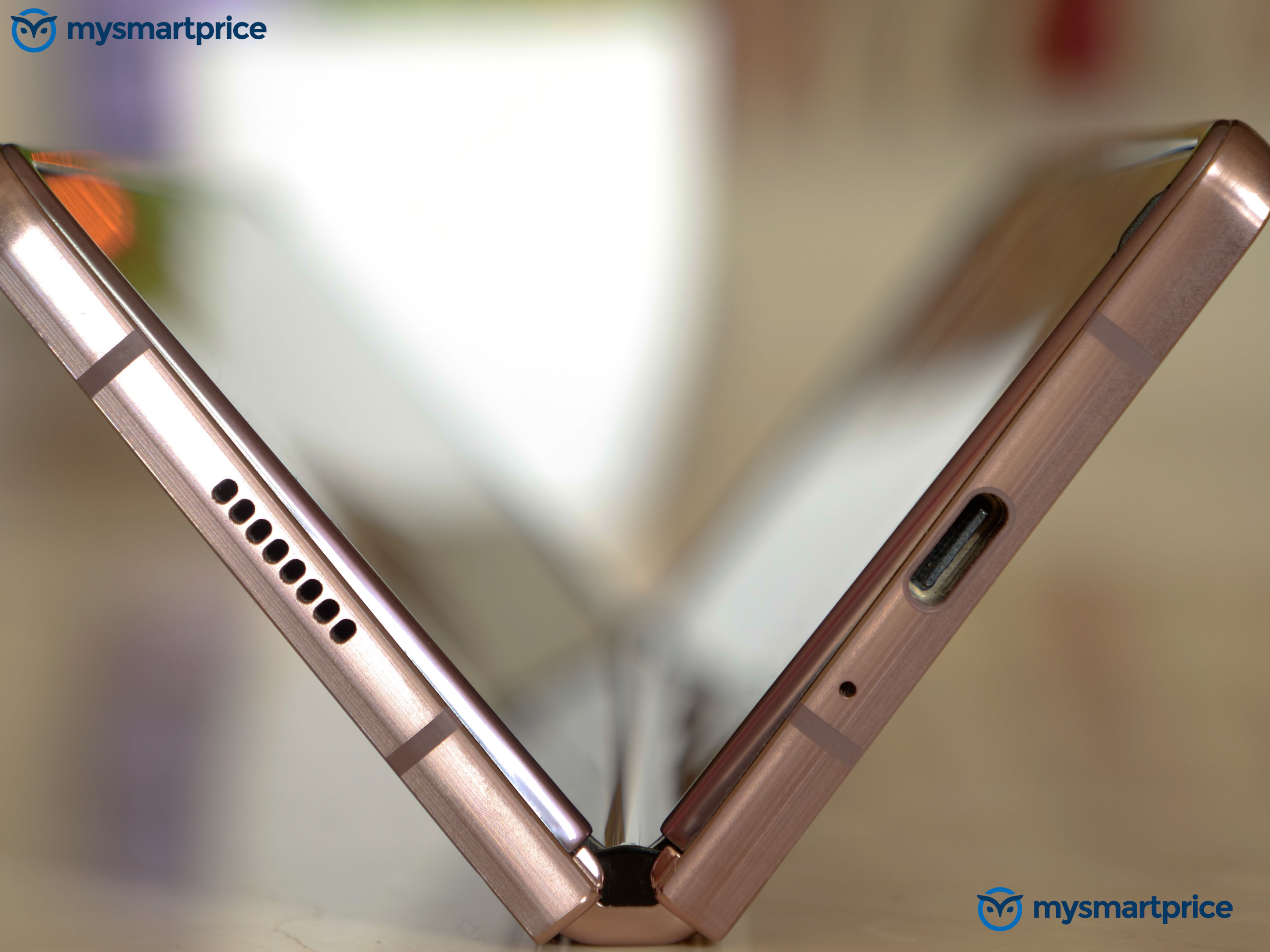 Samsung took all of this feedback in its stride and in their next Unpacked event, they announced the Galaxy Z Flip. It was a different form factor, a standard candy-bar that folds into half to become much more pocketable. Motorola had already announced the new Razr with a similar form factor, but the Galaxy Z Flip was much more refined and packed with much better hardware. Samsung had created an industry-first UTG (Ultra Thin Glass) layer, which was used to cover the AMOLED display, thus making it much more durable and resistant to wear and tear compared to the foldable plastic displays that what the original Fold launched with.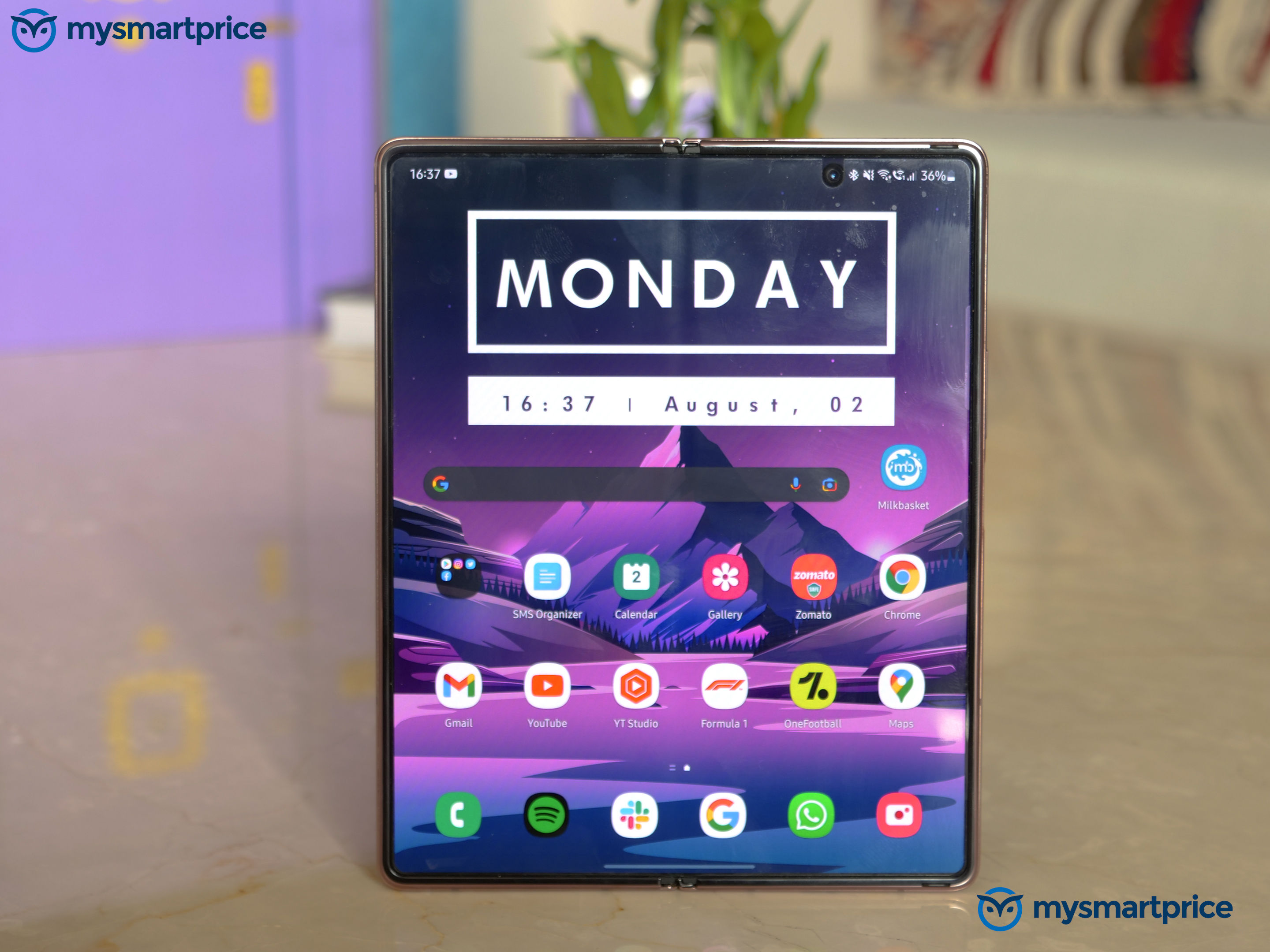 And then, in August last year, came the Galaxy Z Fold 2. On paper it sounded like the perfect foldable, with absolute top-end specs and improving on the original Fold in every aspect possible. It's been almost a year since it launched but I only got to use it this week for the first time, and like anyone experiencing such cutting edge tech for the first time, I was equally excited and apprehensive.
My First time with a Foldable
Disclaimer: This is in no way intended to be a detailed review of this phone. I'm not going to delve deep into the performance or cameras of the phone. I'm mostly going to stick to the overarching experience of using a foldable device.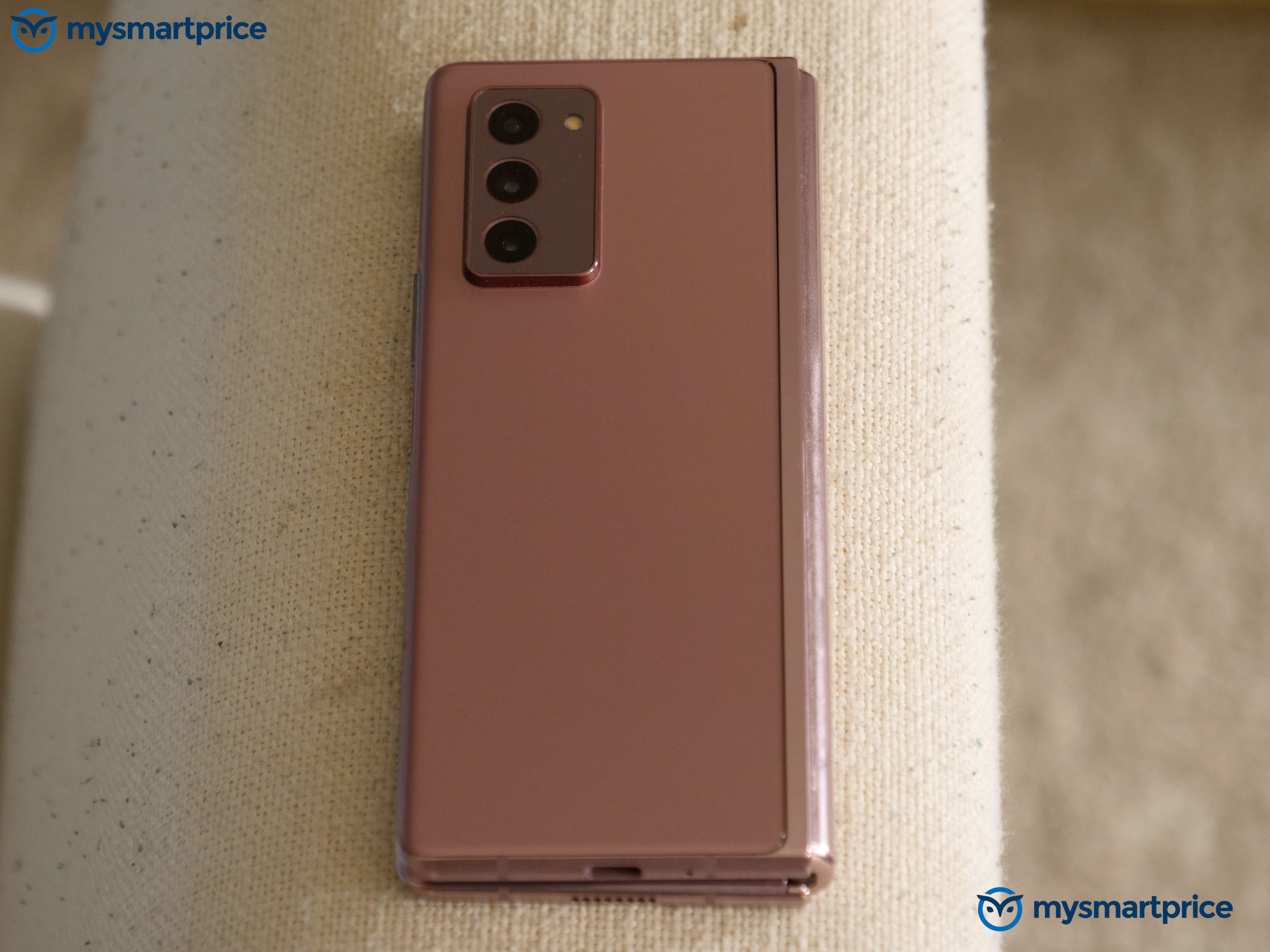 When I first took the Z Fold 2 out of its box, the first thing I noticed was how it felt much lighter than what I anticipated from its 282 grams of weight. When folded, it has a nice heft to it, but the kind that makes the phone feel solidly built. Of course the folding design means the phone is much thicker than your usual smartphones, but Samsung has done well to keep the width such that it's fairly comfortable to grip and use, even with a thicker footprint.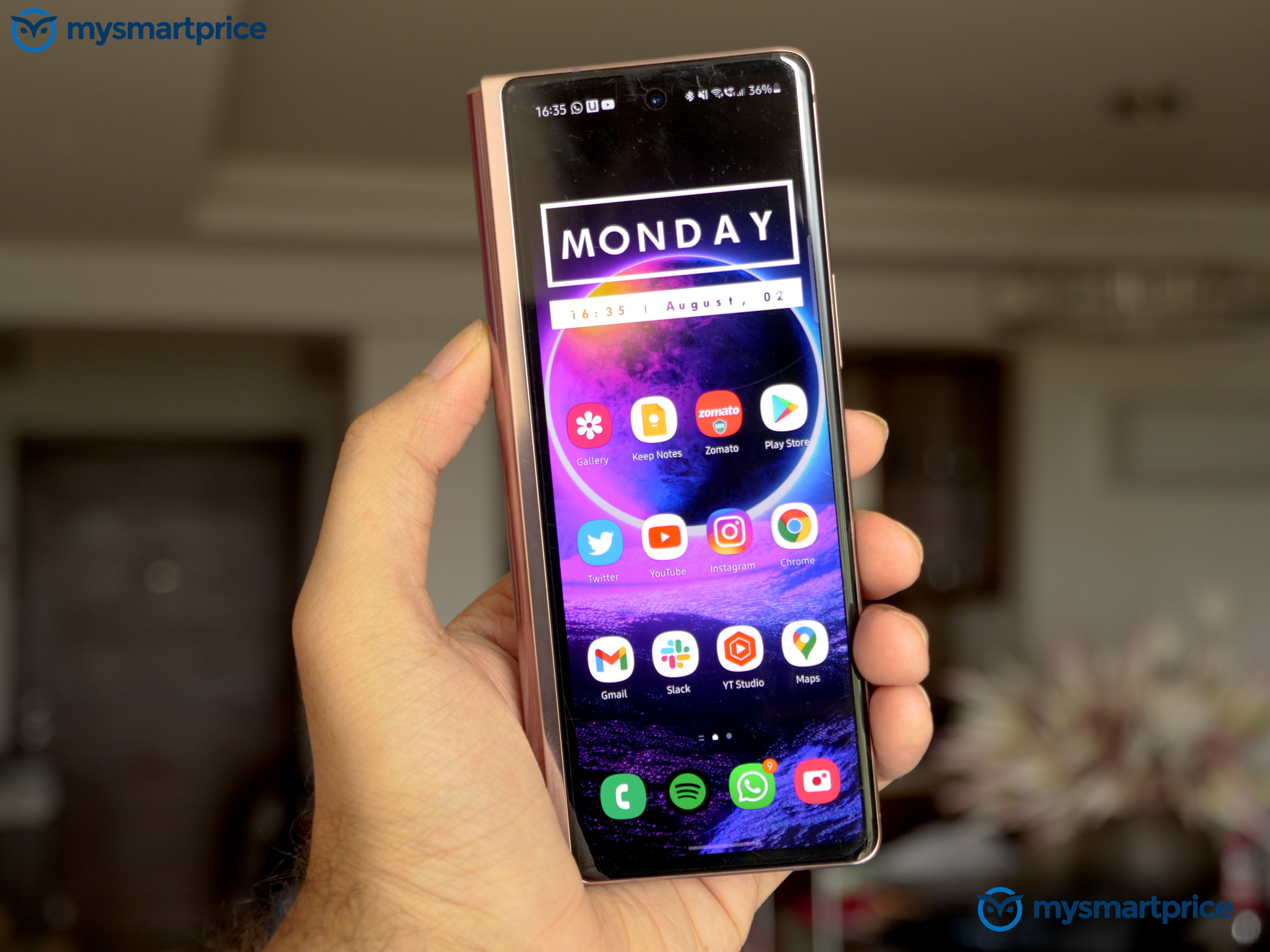 The outside display is a 6.2-inch AMOLED, which is almost on par with most modern smartphones. The extra tall 21:9 aspect ratio takes some time getting used to, and the typing experience feels slightly cramped, but it's more than enough for social media scrolling, taking calls and even the occasional videos.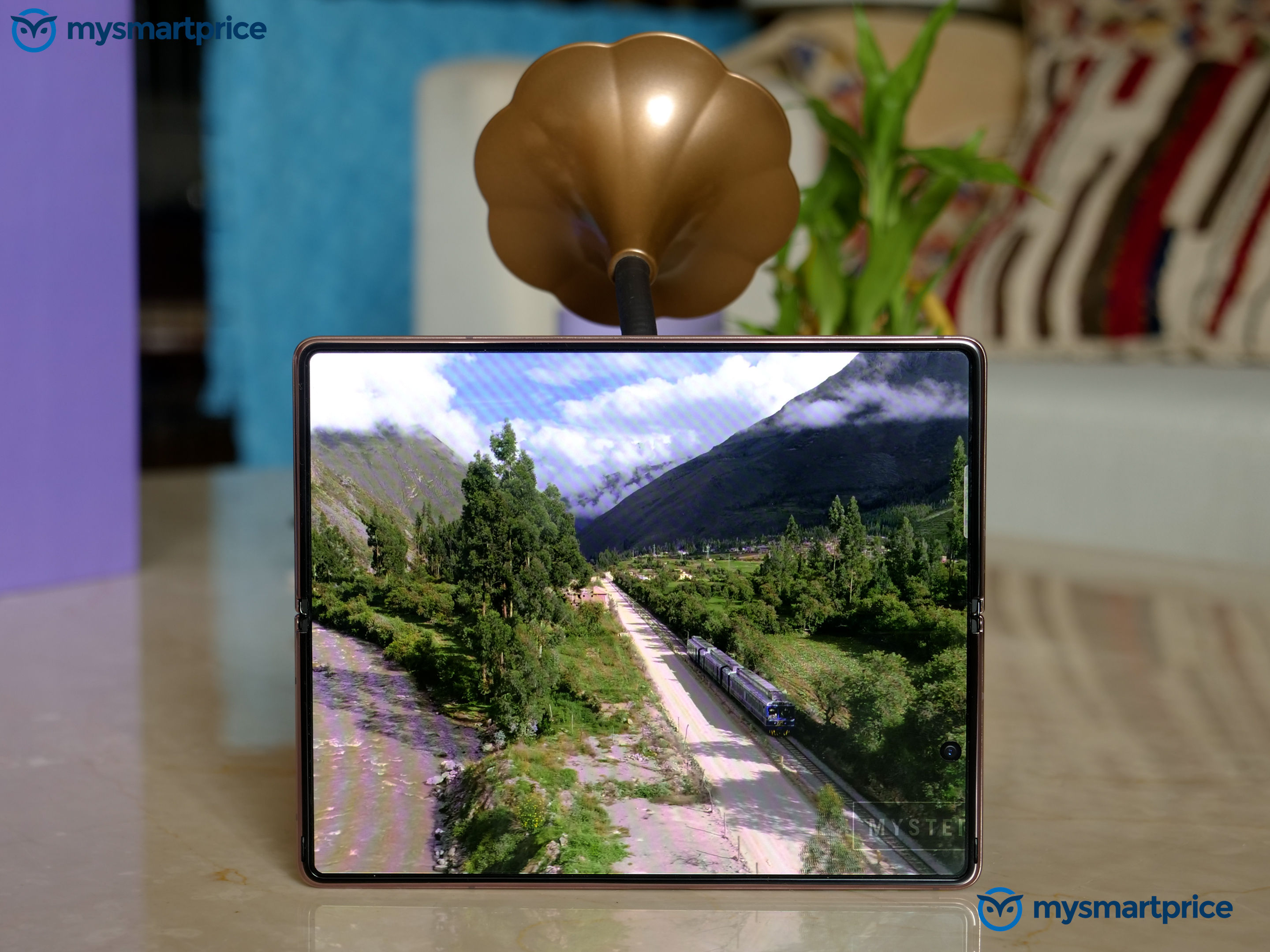 The inner display is where the real magic happens. It's a ginormous 7.6-inch AMOLED display with a 120Hz refresh rate and a resolution of 1768×2208. I had seen the screen in action in review articles and videos, but I was still amazed by it when I used it for myself. And that feeling has still not faded away. It's an absolute joy to watch videos on it, scroll through Twitter or just read articles.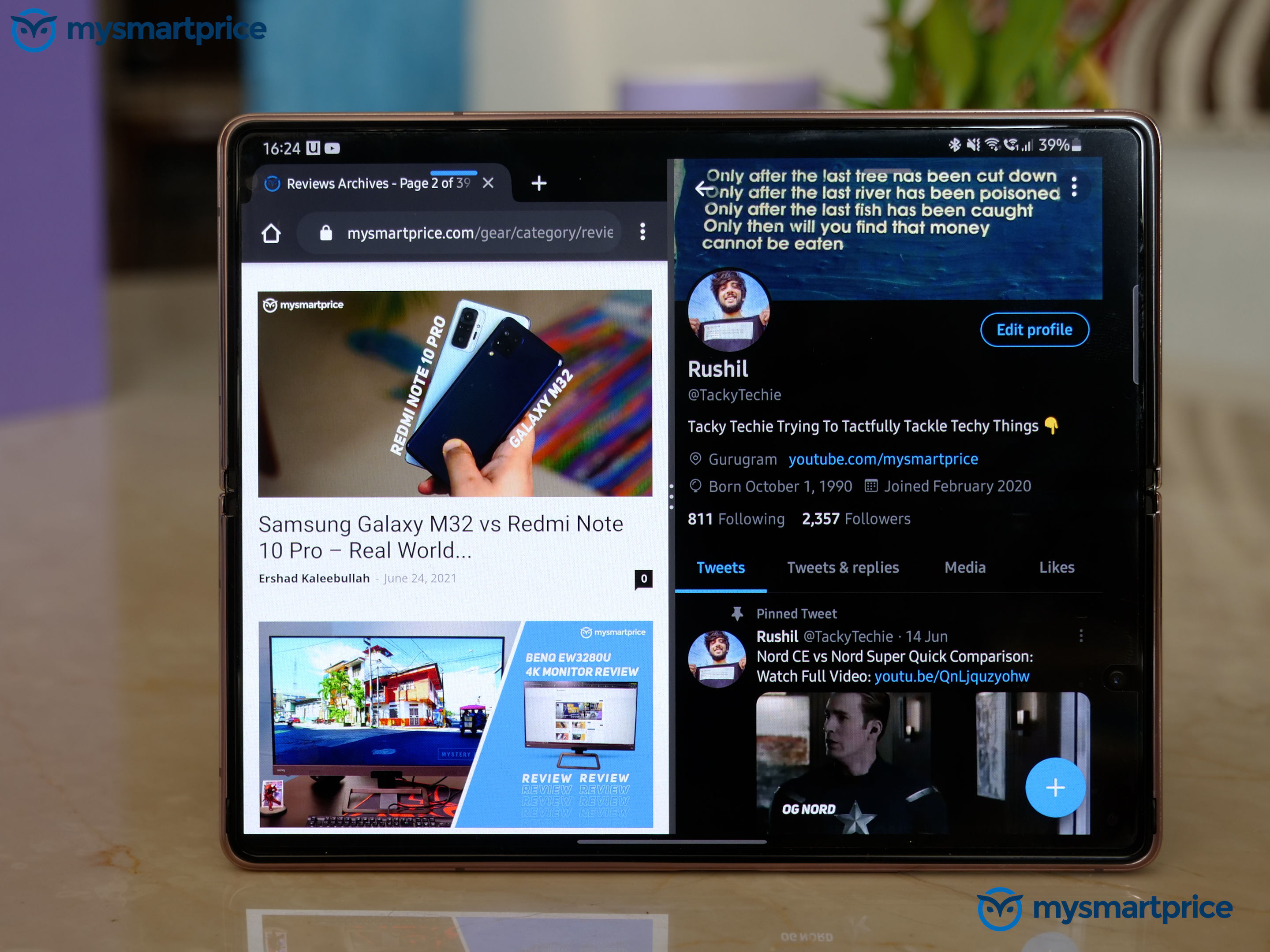 There's a lot of Android apps that can take advantage of the extra screen estate; e.g. Google Chrome shifts to a desktop-like UI, which makes web browsing such a breeze. Then there's the option to use the huge screen to run two full-sized apps side-by-side. I could scroll through Twitter on one side, while working on my next video script simultaneously. For the heavy multi-taskers, Samsung even allows you to add more pop-up windows. Plus the seamless experience of apps continuing over from the inner screen to outer screen and vice-versa, oof. *chef's kiss*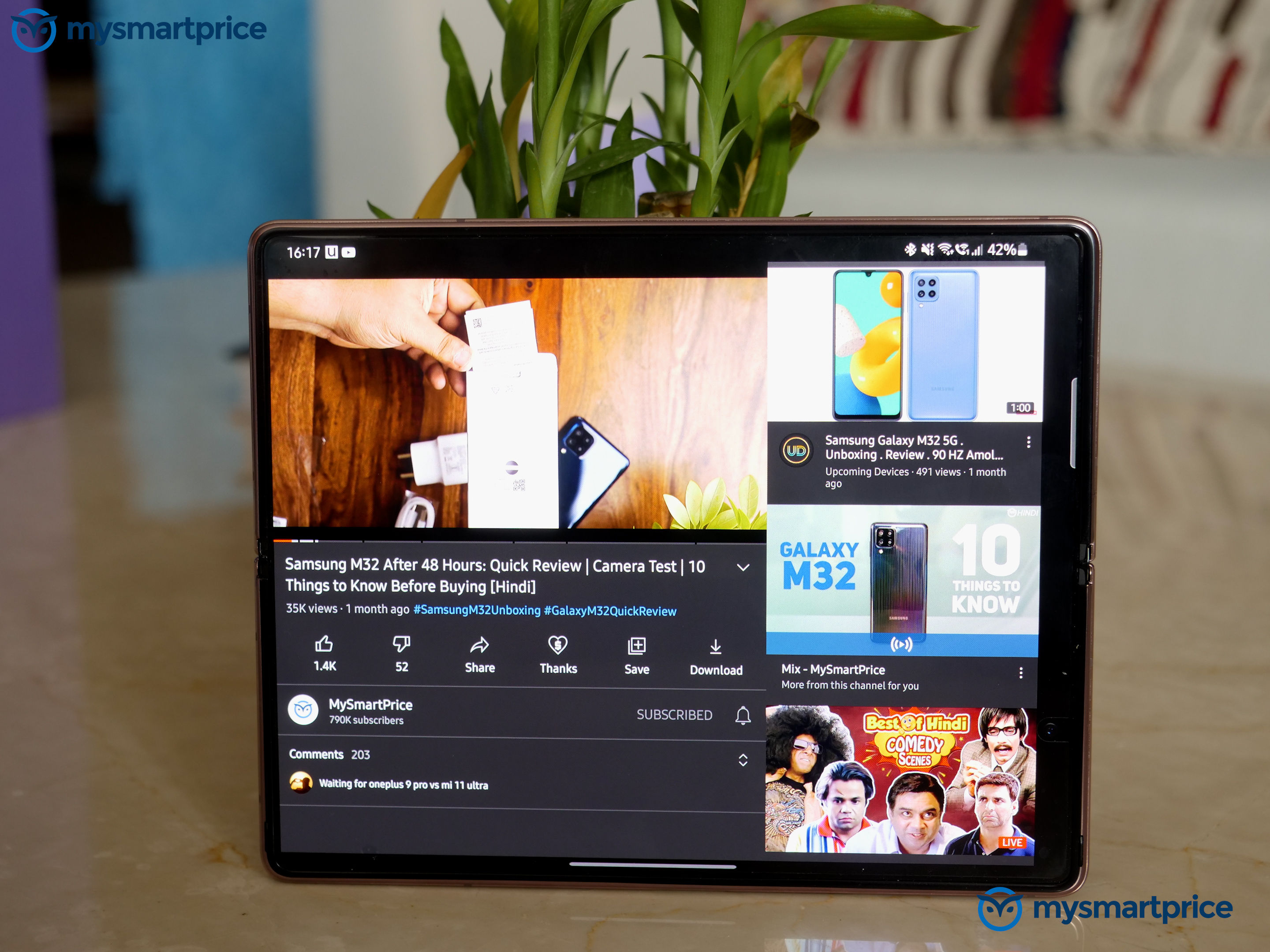 Now generally speaking, typing on a screen this size can feel strenuous, or unusual at the very best. But I was taken aback by how well Samsung keyboard's split-screen interpretation works here. I almost felt like I was typing on a standard phone keyboard with all the buttons being exactly where my left and right hand fingers expect them to be. Although, third party keyboards didn't work as well here, so I couldn't use my preferred Swiftkey keyboard here. A very small price to pay in lieu of having the privilege of carrying such a huge screen in your pocket.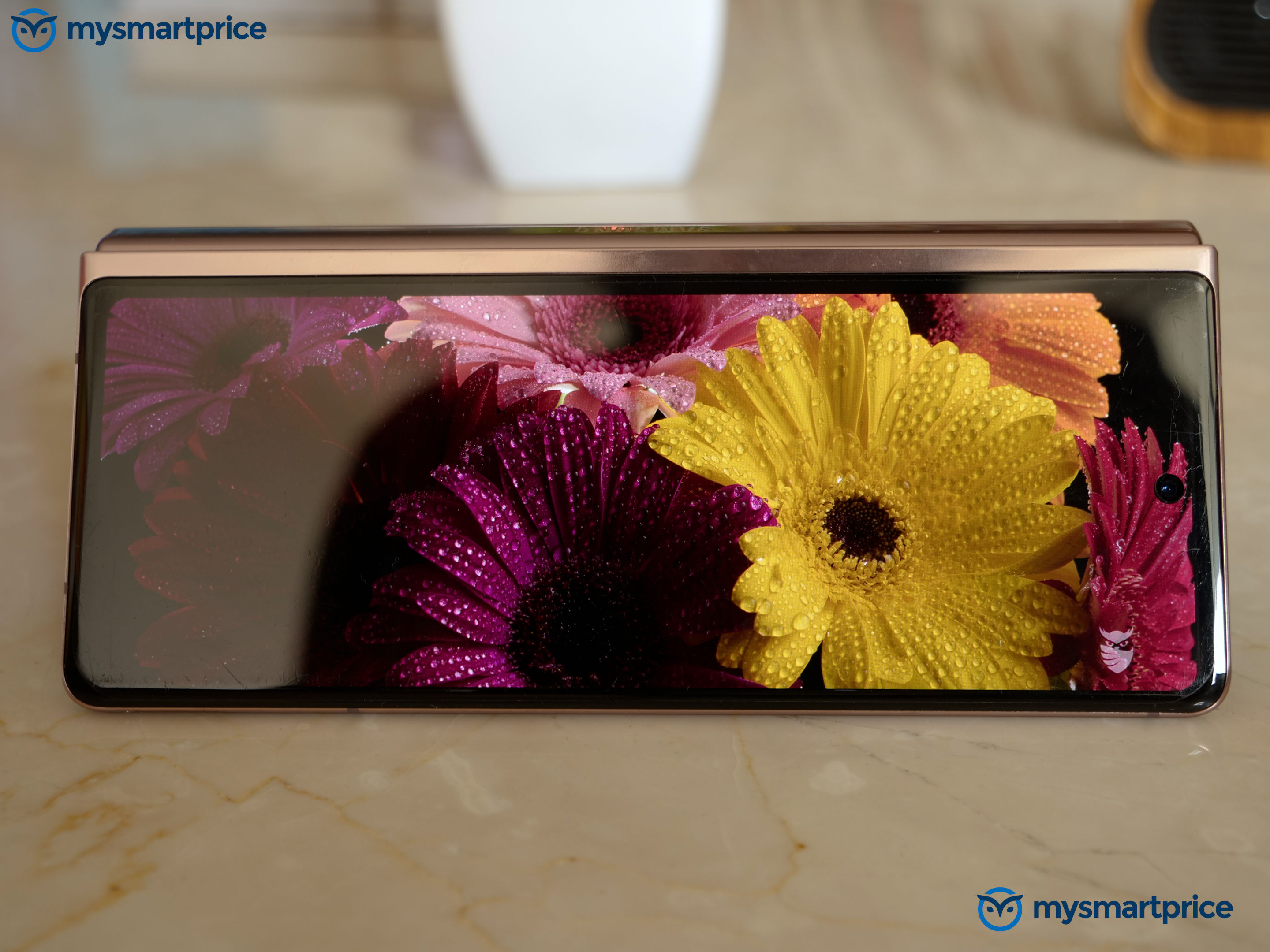 But what makes this foldable truly unique is the 'Flex Mode'. Both the Z Flip and the Z Fold 2 come with a hinge that can stay open at any angle in between its fully open and fully shut states. What this means is that the Z Fold 2 can do so many things that other foldables just can't. I could prop up the Z Fold 2 in an L-shape and record a sunset timelapse video without having to hold the phone or use a tripod. I can use the outer screen to play a YouTube video with the hinge open just enough to make the phone balance itself. There's so much more that different apps can achieve with the Flex mode, it's really a reflection of how serious Samsung is about this form factor.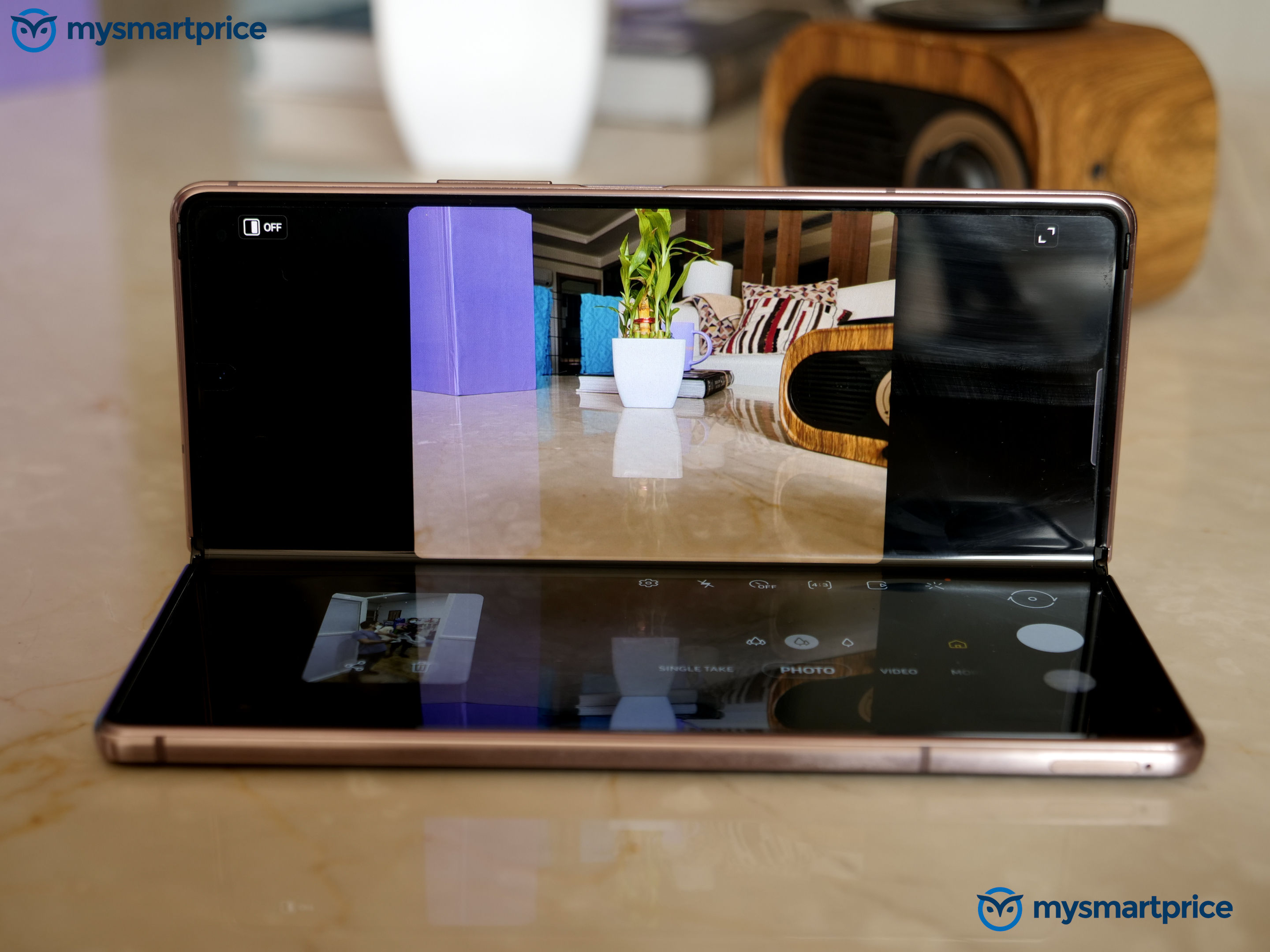 Credit must also be given to Samsung's OneUI which ensures that even with such a new form factor, the user never really feels out of place. Switching between screens, navigation gestures, one-handed UI usage, everything just felt..right. Like I said, this isn't meant to be a full review, but for what it's worth the performance, battery life and cameras on the Z Fold 2 are at par with what you'd expect from a top Samsung flagship.
The Next Step?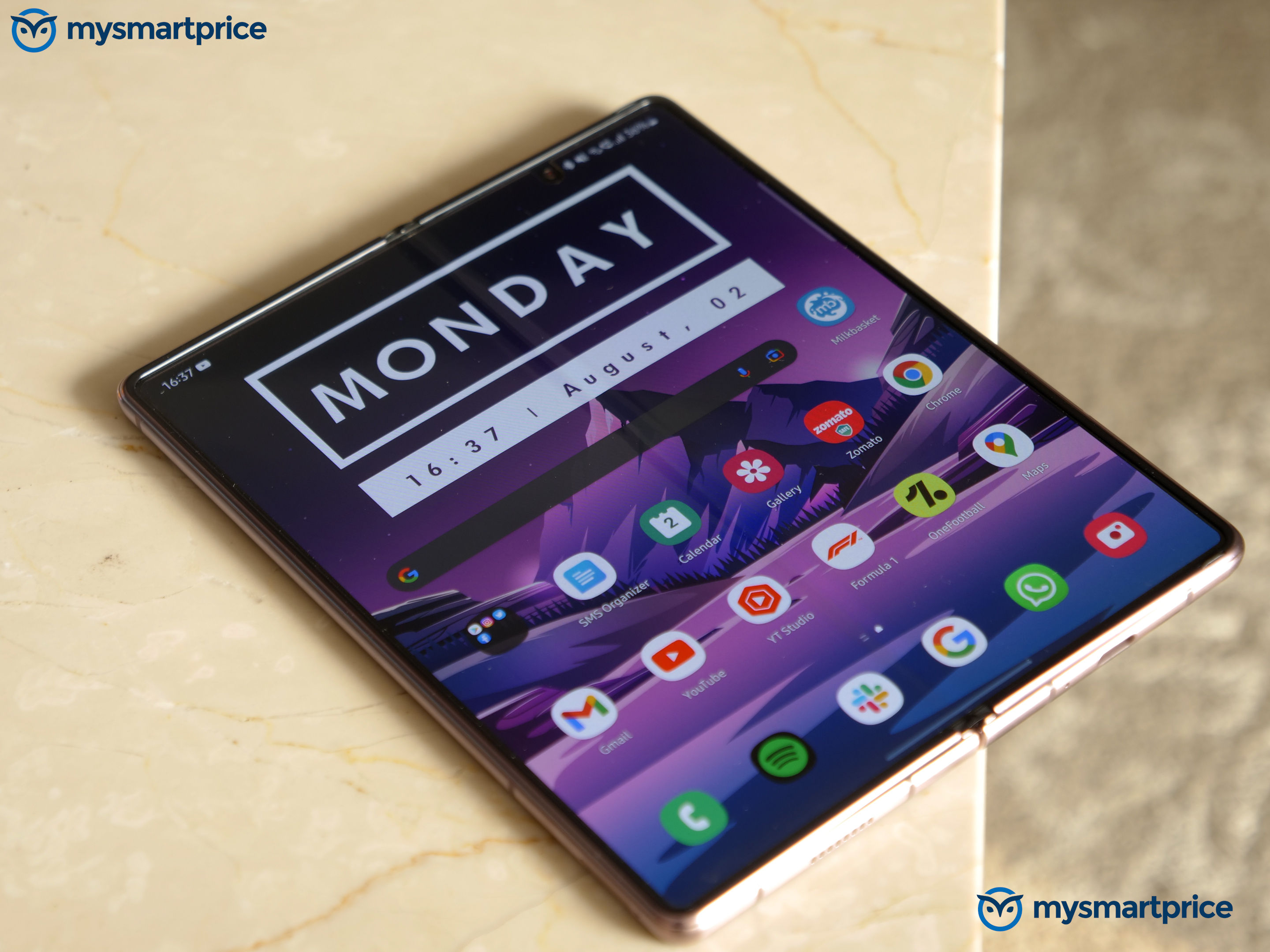 It took me just about a week to realize how much more value the Z Fold 2 brings to the table when compared to a standard flagship phone. And I could also put to rest some of the most nagging doubts about foldables in general. No, the crease on the screen doesn't bother you 99 out of 100 times. No, the bigger screen doesn't suck the life out of its battery too fast. And no, you don't have to baby them all the time. I used the Z Fold 2 without a case or cover, even took it to a poolside where it was subjected to light splashes. But yeah, addition of a proper IP rating will definitely add to the buyer's peace of mind.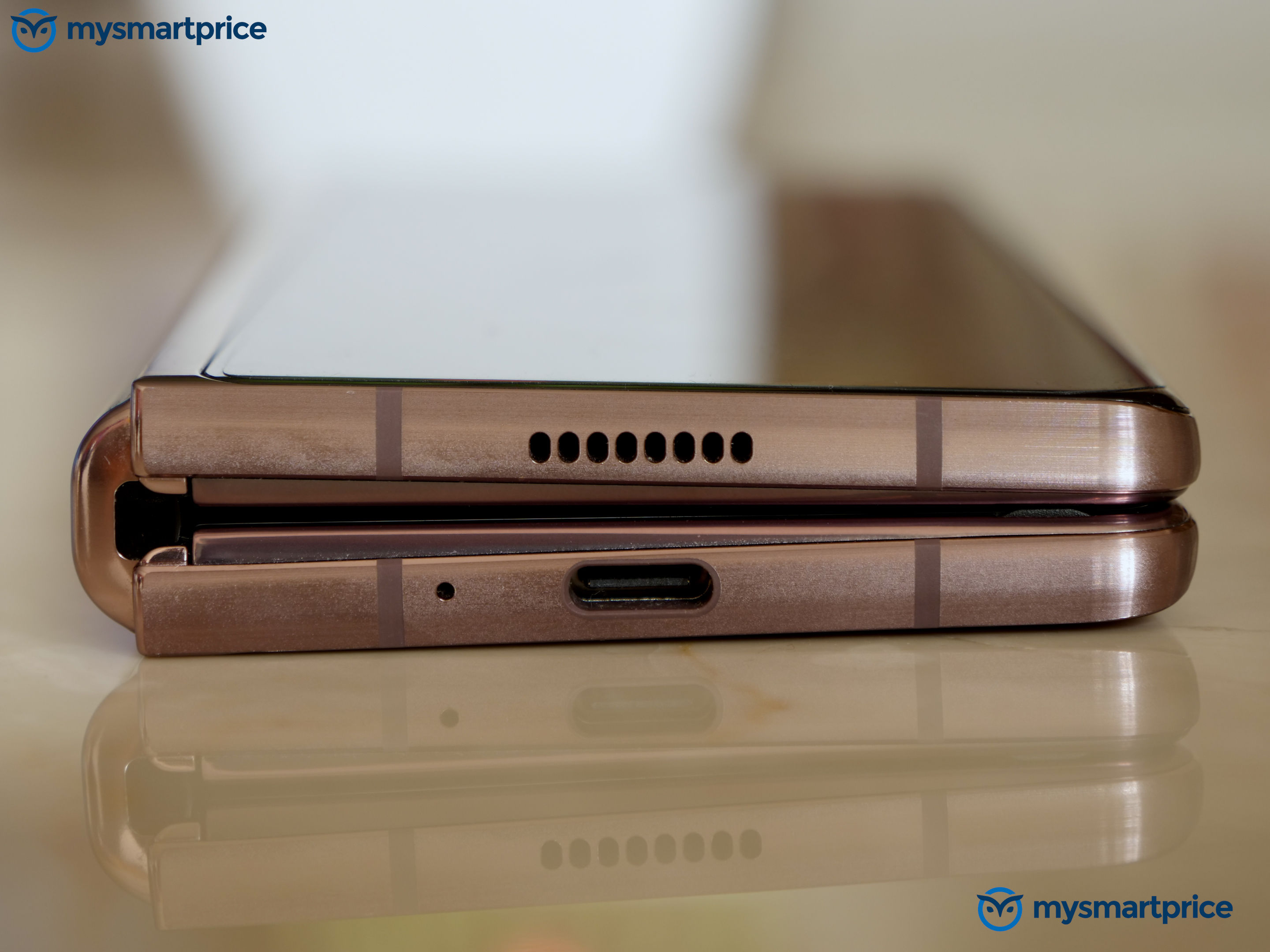 In my opinion, there's just one thing that's stopping foldables from becoming more mainstream, and that is the pricing. See, new tech is always expensive, and it's no surprise that foldable phones currently charge a considerable premium over their non-foldable counterparts. But there's more to it too. When Samsung launched the first Fold, it was mostly meant to just demonstrate the concept of foldables. With the Fold 2, the focus was on fixing the flaws from the first Fold, and making a foldable that doesn't compromise with the 'basics' you expect from an ultra-premium flagship.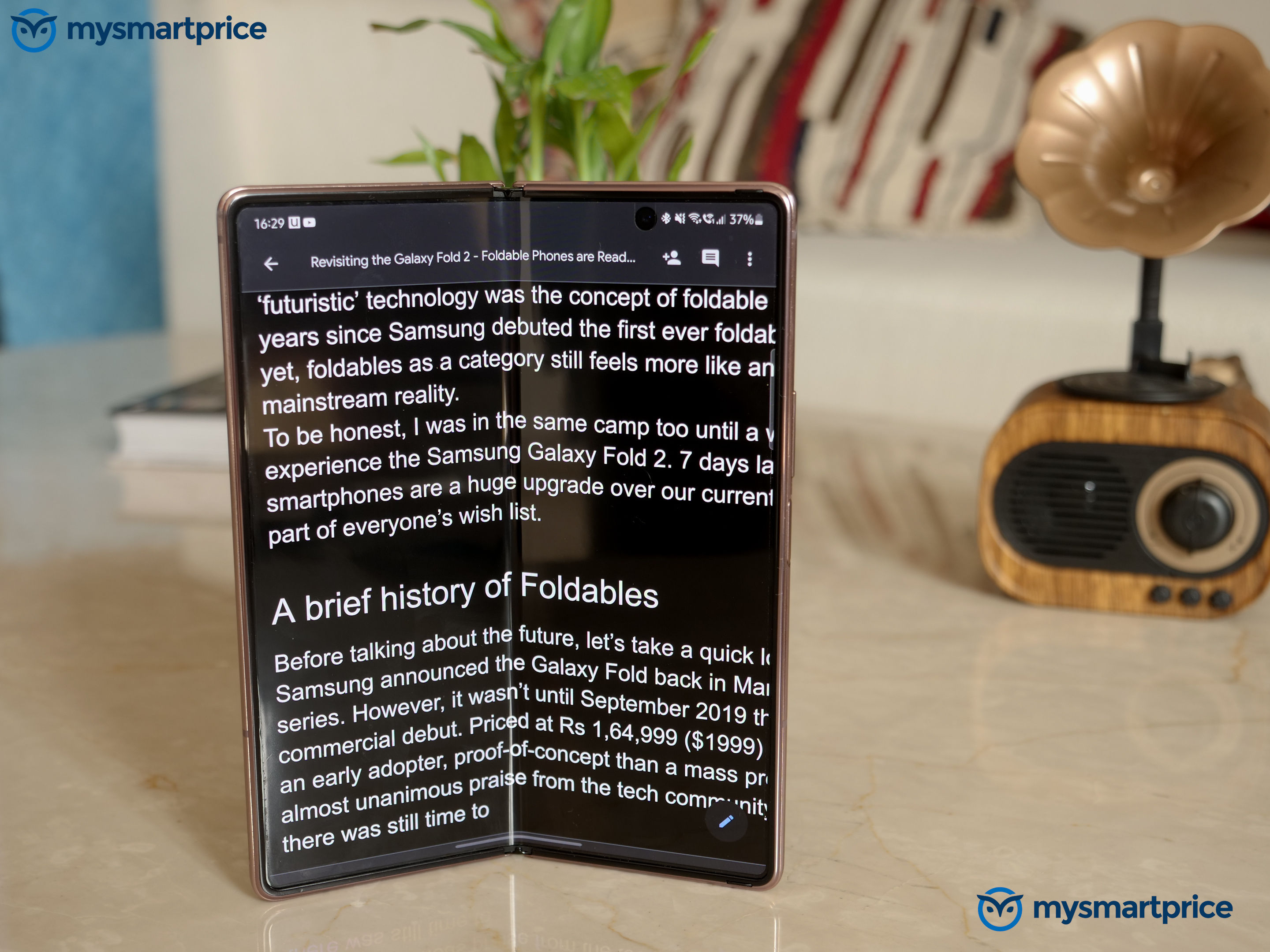 But now that Samsung has proved that this format works, the obvious next step is to make this tech more accessible. And if the rumors floating around are true, that's exactly what we can expect to happen in a week's time when Samsung's Unpacked 2021 event takes place.
We can be fairly certain that Samsung is set to debut at least one new foldable, the Z Fold 3. In addition, the successor to Z Flip is also rumored to be launching alongside. We have already covered a lot of leaked details and rumored specifications floating around for both the Z Fold 3 and the Z Flip 3.
The most notable points to consider are that these new-gen foldables are rumored to be coming with IPx8 ratings, which if true, will make them the first-ever foldables with any form of IP rating. Another 'flagship feature' that was thought to be missing from foldables till now was Wireless charging, which might be making its foldable debut too. Not to mention, at least one of these devices will also come with support for Samsung's iconic S-pen, further improving on the productivity quotient on a folding phone.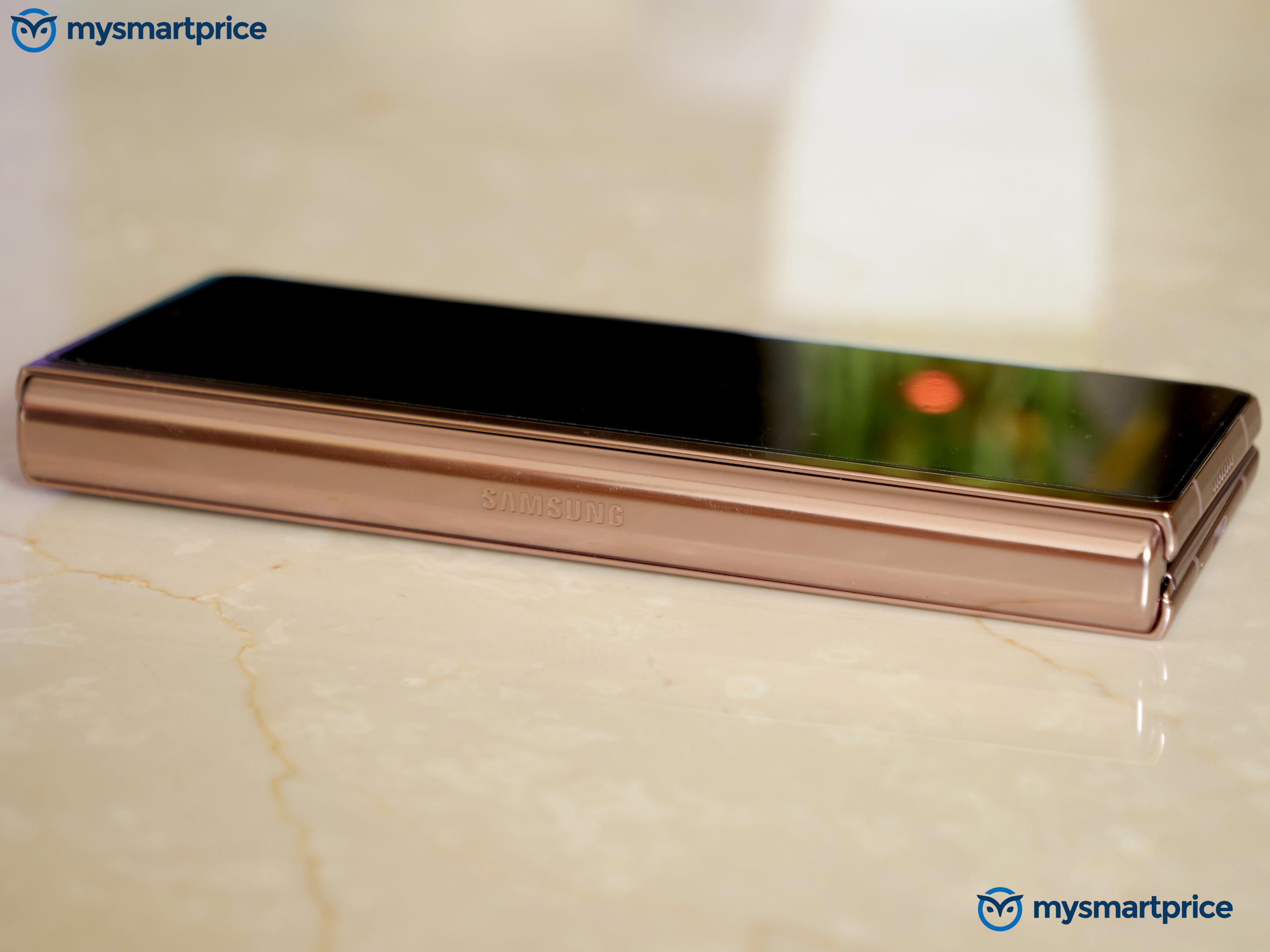 But the biggest change that's coming to these new foldables is that they are rumored to come with much lower price tags than their predecessors. This is expected as foldable tech has been around for sometime and economies of scale must have kicked in by now.
Plus Samsung itself has been talking about making foldables more accessible to a wider audience, and the only way to do that is to make sure more people get to buy and experience its foldables lineup. As of now, it surely feels like Samsung truly is betting on these new form factors to be the future of smartphones as a whole, and not just an ultra premium category that never grows beyond a small niche.
As for myself, I genuinely loved my time with the Galaxy Z Fold 2. I'm absolutely convinced that my next big splurge is going to be on a foldable smartphone. And if Samsung gets its cards right, chances are you might be agreeing with me a lot sooner than you'd expect.