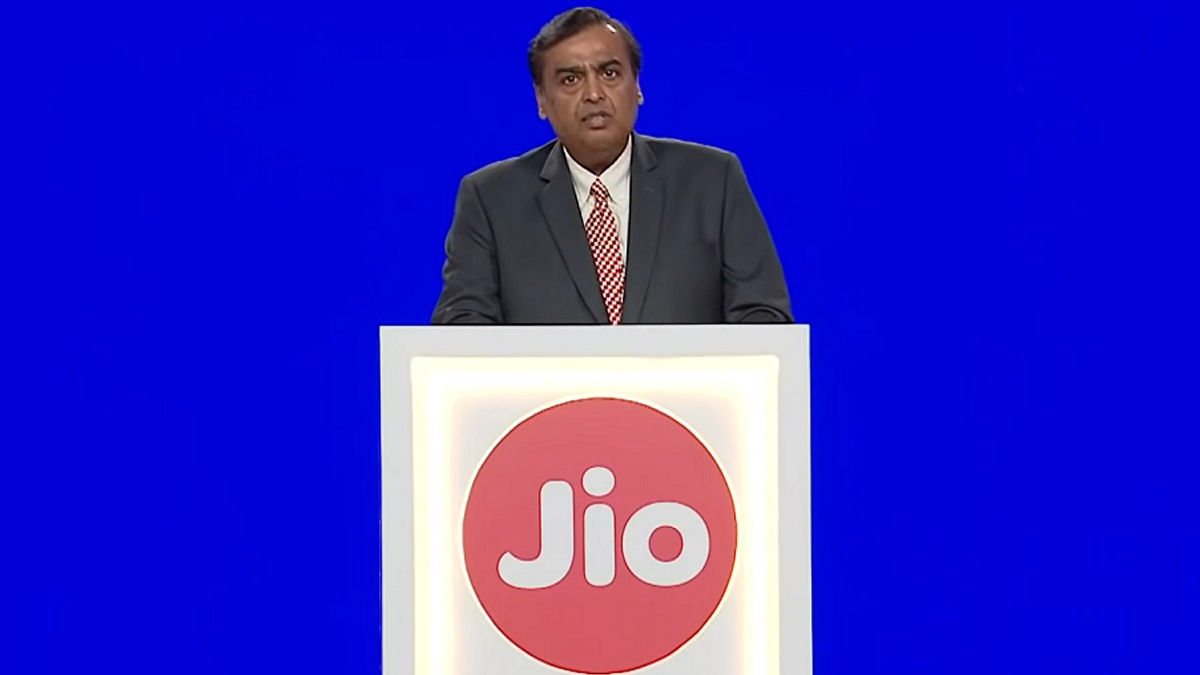 Important Announcements:
Reliance JioPhone Next Announced: Reliance Jio has announced the launch of its new smartphone, known as JioPhone Next in collaboration with Google. The smartphone will be the most affordable smartphone in India and around the globe.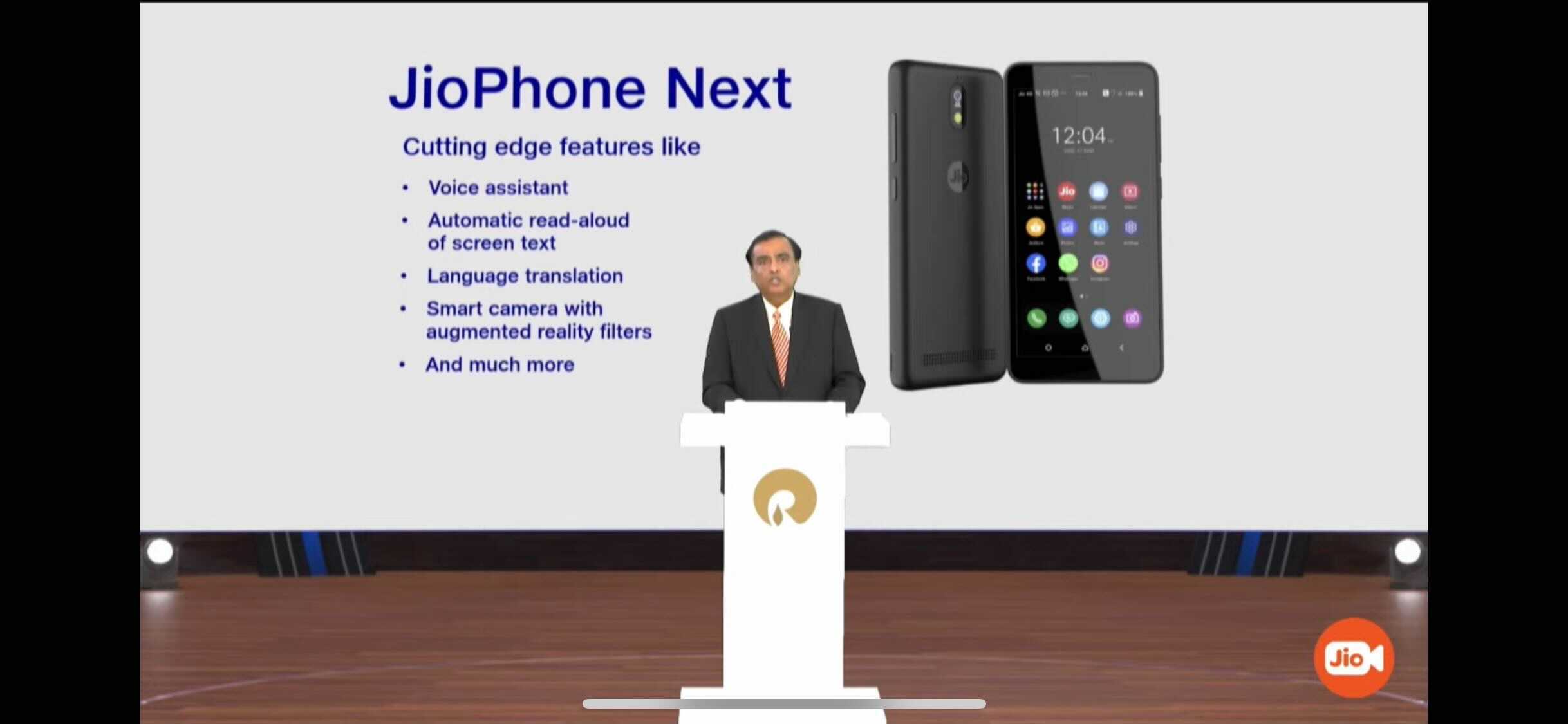 The handset will come with some interesting features. It will be available in the market from Ganesh Chaturthi, 10th September. The handset comes with a customised Android OS and offers features like voice assistant, automatic read-aloud of screen text, language translation, smart camera with augmented reality filters and more.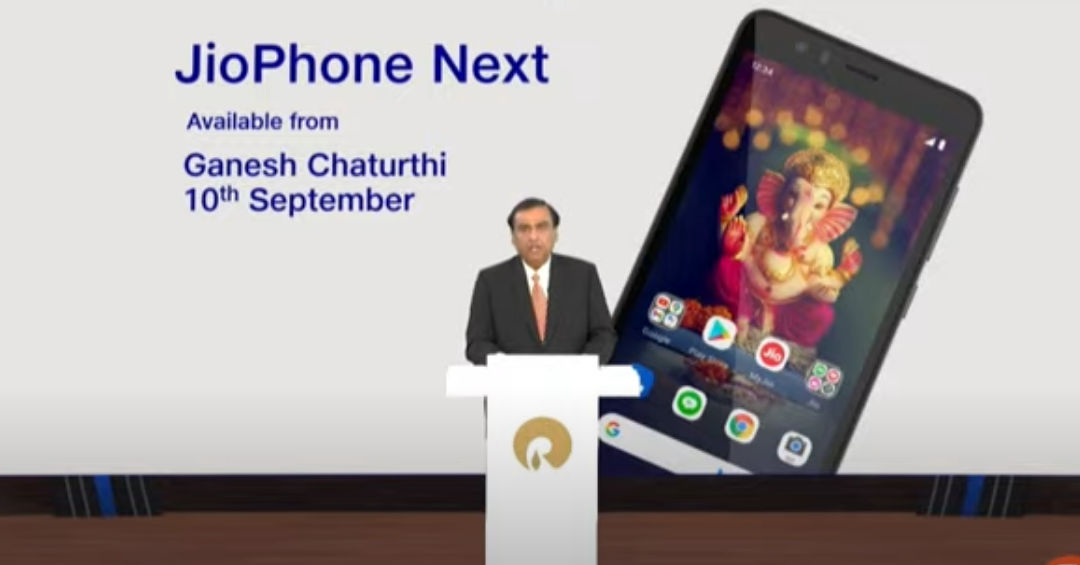 Reliance JioFiber largest and fastest-growing broadband: Mukesh Ambani has revealed that Reliance JioFiber has become the largest and fastest-growing broadband operator in India. JioFiber has 3 million users across the country. The company has reached more than 12 million homes and business premises.
Reliance Jio becomes the world's 2nd largest mobile data carrier: The company has revealed that Reliance Jio has become the world's 2nd largest mobile data carrier. This is 45% growth in data consumption in the last year alone. Furthermore, the users have consumed over 630 crore GBs each month.
Reliance Jio adds 37.9 million subscribers: Mukesh Ambani during the 44th Annual General Meeting (AGM) has revealed that Reliance Jio has added 37.9 million new subscribers during this year. The company now serves over 425 million subscribers and has a revenue market leadership in 19 out of 22 circles. Moreover, the Jio Platforms had a net profit of Rs 86,493 crore
________________________________________________________________________
The RIL (Reliance Industries) AGM 2021 is set to go underway tomorrow, on Thursday, June 24. The annual general meeting of India's largest private sector company is no longer just a corporate affair – as has been the norm since 2016, the 44th Reliance Industries AGM will also focus majorly on consumer technologies. Reliance Jio, which launched as a telecom subsidiary under the Reliance Industries umbrella, has led a digital transformation for the company, and at Reliance AGM 2021, a number of key announcements are expected to be around Jio 5G, more details around a Jio smartphone being co-developed with Google, and even an affordable Jio laptop called JioBook. Here's what's in store tomorrow, and when and how to watch the live stream of Reliance Industries AGM 2021.
Reliance AGM 2021: Live Streaming Link, Timings
Like last year, the Reliance AGM 2021 will also be a virtual affair. As a result, it will be streamed via JioMeet – Reliance's own video conferencing and webinar tool. The conference may also be streamed on YouTube (Flame of Truth, Jio), Twitter and Facebook. Users interested in watching the 2021 RIL AGM can click here to log on to the JioMeet platform and watch the stream. Broadcasting of Reliance AGM 2021 begins at 2 PM IST on Thursday, June 24.
Everything Expected at the Reliance Industries AGM 2021
As stated above, a number of key consumer technologies are expected to be showcased at RIL AGM 2021. They are as follows:
Reliance Jio 5G
5G connectivity will undoubtedly form the cornerstone of everything that RIL chairman Makes Ambani may talk about tomorrow. Jio 5G was announced in earlier editions of the RIL AGM and was billed as a fully indigenously developed technology stack by Jio to bring 5G services to the country. Since then, Reliance Jio has stated that it is ready with its technology to deploy the services in India, and 2021 may finally be the year when we get answers in terms of when might consumer 5G services be expected in the country.
Affordable Jio Smartphone in Partnership with Google
A lot of speculations have surrounded the Jio-Google smartphone project, ever since Google chief Sundar Pichai announced at the Google for India 2020 conference that one of the most powerful technology companies will be custom-building a smartphone for the Indian market. While some reports have stated that the project has faced challenges due to differences in operational mentalities as well as the supply crisis of chips, there is widespread market expectations on when might we see the Jio-Google smartphone in action.
Also Read: Jio-Google Budget Smartphone Could Be Priced Under Rs 4000, Launch Likely in Diwali: Report
JioBook Affordable Laptop
The JioBook affordable laptop is also expected to be a part of the Reliance AGM 2021 showcase. As always, affordability might be the key factor here, and given that Reliance Jio has Qualcomm and Google as investors and strategic partners, it will be interesting if the JioBook laptop may turn out to be a Qualcomm powered entry level Chromebook. It may also be an entry level Windows laptop, and more details should come our way tomorrow.
Expansion of JioMart Services
Finally, like every time, Jio is expected to also talk about its services. This time, one of the key services that may be expanded is JioMart, the company's big hyperlocal e-commerce and grocery delivery service. JioMart had eyed easier onboarding and partnership with Facebook to use WhatsApp as the delivery medium for the service. This year, we may see JioMart on WhatsApp rolled out officially and across more markets all over India.