Highlights
Valorant Premier Mode, the official in-game competition is all set to begin from August 29 with the enrollment stage.
The premier mode is an exclusive opportunity for aspiring players to qualify for the Valorant Champions Tour.
Players competing in this mode will get exclusive rewards
Riot Games finally unleashed the launch of Valorant Premier game mode, a team-based competitive structure that ties the game and the sport as a whole. Valorant Episode 7 Act II has finally arrived today i.e., on August 29 with tons of fresh content like Battlepass skins, cosmetic bundles, and a fresh map. Apart from them, Riot has also released the schedule for this game's upcoming Premier Launch Stage.
Valorant Premier was designed as a link between the massive player base of this 5v5 FPS title and the rapidly growing professional sector. This mode will be released on Tuesday, August 29, 2023, alongside the previously mentioned Episode 7 Act 2.
Premier's Global Beta began in April 2023 and returned this month after the Ignition Stage was completed. Read on to learn more about the official launch of Valorant Premier.
Also Read: Valorant Movie is Reportedly in Works by Tencent and Set to Release in 2025
Valorant Premier is All Set to Launch With Episode 7 Act II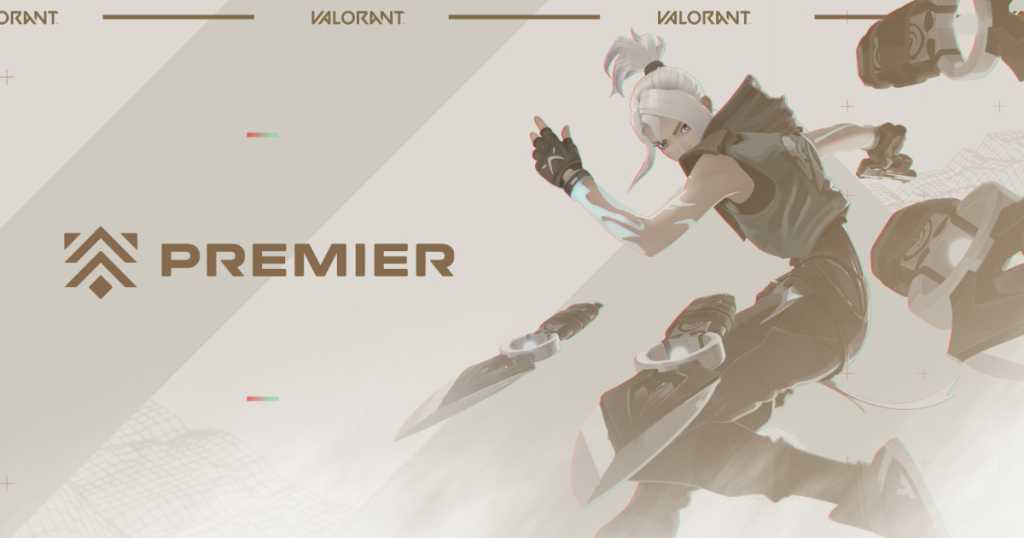 The enrolment process for all teams begins on August 29 and runs until September 7. Once teams have been officially enrolled, they must familiarise themselves with the Valorant Premier Launch Stage timetable.
Join VALORANT Game Director Andy Ho and Global Head of VALORANT Esports Leo Faria for some exciting updates coming to Premier during its official launch and in 2024.

We're playing for real now. You in? pic.twitter.com/giUws6u6qQ

— VALORANT (@VALORANT) August 25, 2023
Unlike prior iterations, the weekly matches in the Valorant Premier Launch Stage will feature all seven maps currently in the competitive pool, running from September 7 through October 21.
Week 1 (Haven): September 7-11
Week 2 (Breeze): September 12-18
Week 3 (Lotus): September 19-25
Week 4 (Bind): September 26-October 2
Week 5 (Ascent): October 3-9
Week 6 (Split): October 10-16
Week 7 (Sunset): October

17-21
After seven weeks of intense Valorant action, selected teams will advance to participate in the playoffs which are set to take place on October 22.
---
Here's the full schedule for Premier Launch Stage. Got any comps in mind for the lineup? pic.twitter.com/tjhBUKrDwT

— VALORANT (@VALORANT) August 27, 2023
Numerous adjustments have been made to the Premier format, career track, and so forth which are listed below:
Weekly Format: Over the course of seven weeks, weekly matchups will feature the entire competitive map pool. Each week will continue to include one dedicated map and a maximum of two matches on that map. The count gets refreshed every Tuesday and matches will be played from 7-9 PM local time.
Playoffs: To qualify, teams must now have a Premier Score of 675.
Career Tracking: The performance of each stage will now be tracked. At the completion of each Stage, participants will receive a Division crest.
New Divisions: Open, Intermediate, Advanced, Elite, and Contender divisions will be available.
New Rewards: Playing a premier match will offer a player card and winning a playoff match offers Division Gun Buddy.
---
When you register, the best enrollment zone with the lowest average ping will be recommended, and you can choose one. Once you've formed a squad with your top five players, you'll be assigned to one of the divisions mentioned below:
Open Division: 1 to 5
Intermediate Division: 1 to 5
Advanced Division: 1 to 5
Elite Division: 1 to 5
Contender
Performance tracking will be more severe and carried over from Stage to Stage, with clubs getting a Division crest at the end of each Stage. To compete in Premier, participants must first authenticate their account by SMS verification and finish their ranked placements at least once on their account.
Also Read: Valorant Store Gets UPI Option Back as a Payment Method for Indian Players
MSP Gaming is the gaming arm of MySmartPrice. We are a one-stop destination for everything gaming. Join our community for regular tournaments and stay updated about the gaming ecosystem – https://bit.ly/msp_gaming_community