Highlights
Disney+hotstar announces the date of the OTT release of Malayalam hit Romancham
The film revolves around real characters
April 7 is the chosen date for the release of the film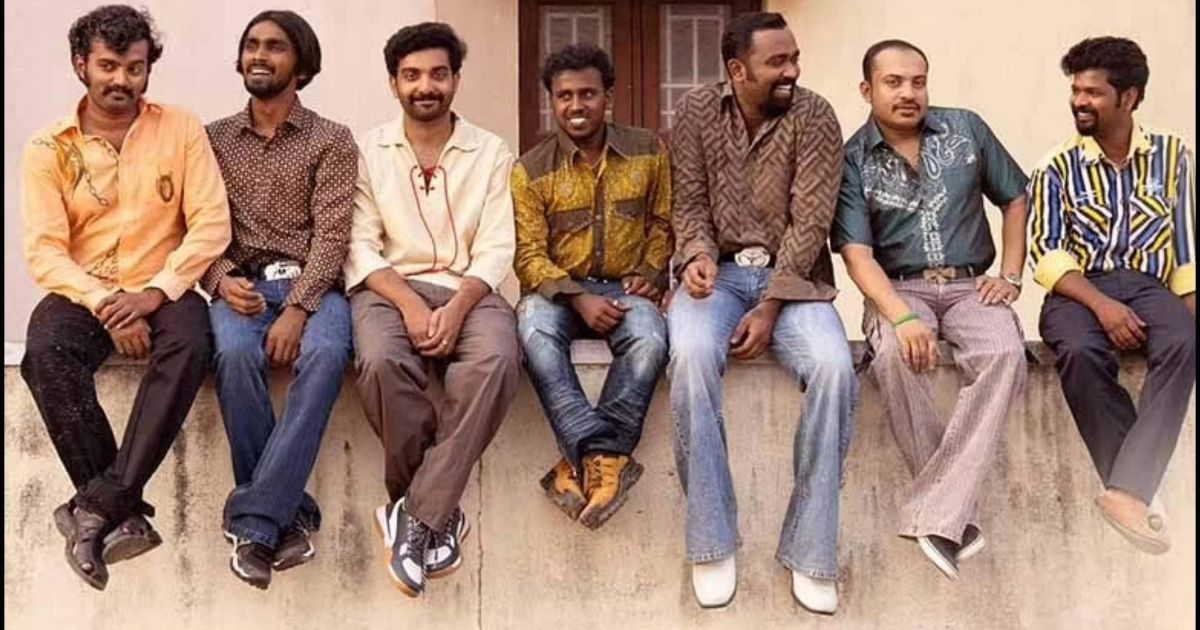 On February 3, 2023, the Malayalam-language movie Romancham was released in theatres. The movie is a horror comedy that the makers claim is based on actual events. Romancham, a 2023 Mollywood film, will be available for streaming on the OTT service Disney+ Hotstar. Now, the digital giant has announced the date of the release of the film that has been directed by a first timer Jithu Madhavan.
The streaming service in a tweet launched an official trailer of the film, giving information that it will be released on April 7, 2023. The circumstances that inspired Romancham are real and happened to the director (Jithu) and his companions. The plot also includes some imaginary characters in addition to real individuals. Early internet user evaluations of the movie "Romancham," which stars Soubin Shahir, seem to indicate that it was a success. Along with its superb director, Sushin Shyam's avant-garde soundtrack is recognized as one of the movie's key selling points. In addition to the newly released CBI5, Bheeshma Parvam, and Jack N Jill, Soubin Shahir has acted in a number of films this year.
Romancham Official Trailer | Soubin Shahir, Arjun Ashokan, Chemban Vinod Jose | 7th April#DisneyPlusHotstarMalayalam #RomanchamOnDisneyPlusHotstar #SoubinShahir #ArjunAshokan pic.twitter.com/sgdQoqpCBx

— DisneyPlus Hotstar Malayalam (@DisneyplusHSMal) March 26, 2023
Cast
Soubin Shahir, Arjun Ashokan, Chemban Vinod Jose, Sajin Gopu, Afzal P.H., Siju Sunny, Jagadeesh Kumar, Abin Bino, Anantharaman Ajay, Assim Jamal, Adithya Bhaskar, Jolly Chirayath, Joemon Jyothir, Sreejith Nair, and Deepika Das are just a few of the actors who appear in the movie. Jithu Madhavan is the director and writer, and John Paul George, Girish Gangadharan, and Joby George are the producers. The director of photography is Sanu Thahir, the editor is Kiran Das, and Sushin Shyam is in charge of the musical score for Romancham. The movie is produced in collaboration with Guppy Cinemas under the auspices of John Paul George Productions and Goodwill Entertainment.
Plot
The movie is based on incidents that took place in Bangalore back in 2007. Seven bachelors playing with a talking or Ouija board are followed by subsequent happenings in the incidents. A group of pals decides to play the ghost game in order to find out whether ghosts are real. But their experiment is abruptly stopped when they see a ghost in their own room. The remainder of the narrative concentrates on what transpires for these friends after they discover the ghost.
Reception
At the time this article was being written, Romancham had an IMDb rating of 7.9 out of 10. The movie has so far made Rs 3.11 crores, according to Twitter communities that follow box office receipts. Given the budget for "Romancham," the current box office numbers are astounding and represent a promising beginning for the Mollywood film industry.