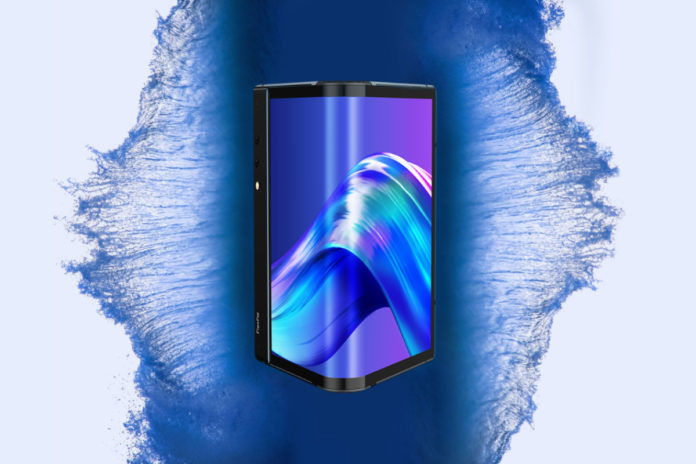 Most people out there think that the Samsung Galaxy Fold is the first foldable smartphone in the world. However, that is not true. The first foldable smartphone in the world was actually the Royole FlexPai. It was launched back in 2018. The FlexPai was also the first smartphone from Royole. The Royole FlexPai gained enough traction for the brand to decide to launch its successor, dubbed, the FlexPai 2. Royole was expected to launch the FlexPai 2 during the MWC 2020 event. However, the cancellation of the MWC 2020 event due to Coronavirus left everyone clueless about the FlexPai 2's launch. Well, the CEO of Royole, Liu Zihong, has just announced that the brand will launch the FlexPai 2 on March 25.
Royole FlexPai 2 Expected Specifications
The leaks and rumors we have had so far suggest that the Royole FlexPai 2 will feature the current flagship SoC for smartphones from Qualcomm — the Snapdragon 865. This info makes sense considering that the first-generation FlexPai came with the flagship Qualcomm chip of its time – the Snapdragon 8150. If the device comes with the Snapdragon 865 chipset, there is a high probability that it will also feature 5G connectivity since Royole can couple the SoC with X50 Pro 5G modem.
The talking point of the FlexPai, however, was not its chipset, but its display, because of its foldable nature. The display was a 7.8-inch AMOLED unit with a 4:3 aspect ratio. That is when you unfold it. Once you fold the display, it becomes a 4-inch unit. As cool as the display might seem, it had one major flaw and that was there was a crease on the screen in the part from where it folds. Hopefully, the FlexPai 2 will bring an improvement in this matter.
The Royole FlexPai was limited to the Chinese market. And I am expecting the FlexPai 2 to be limited to the Chinese market as well. So, don't get your hopes high to buy the FlexPai 2. What's your opinion about foldable smartphones in general? Do let us know in the comments section below.