Highlights
Team S8UL crowned champions of Pokemon Unite WD Black Cup Season 4.
The Grand Finals of the event saw an exciting battle between S8UL and Marcos Gaming.
The finals witnessed top-class competition from both teams where S8UL outclassed Marcos to win the event.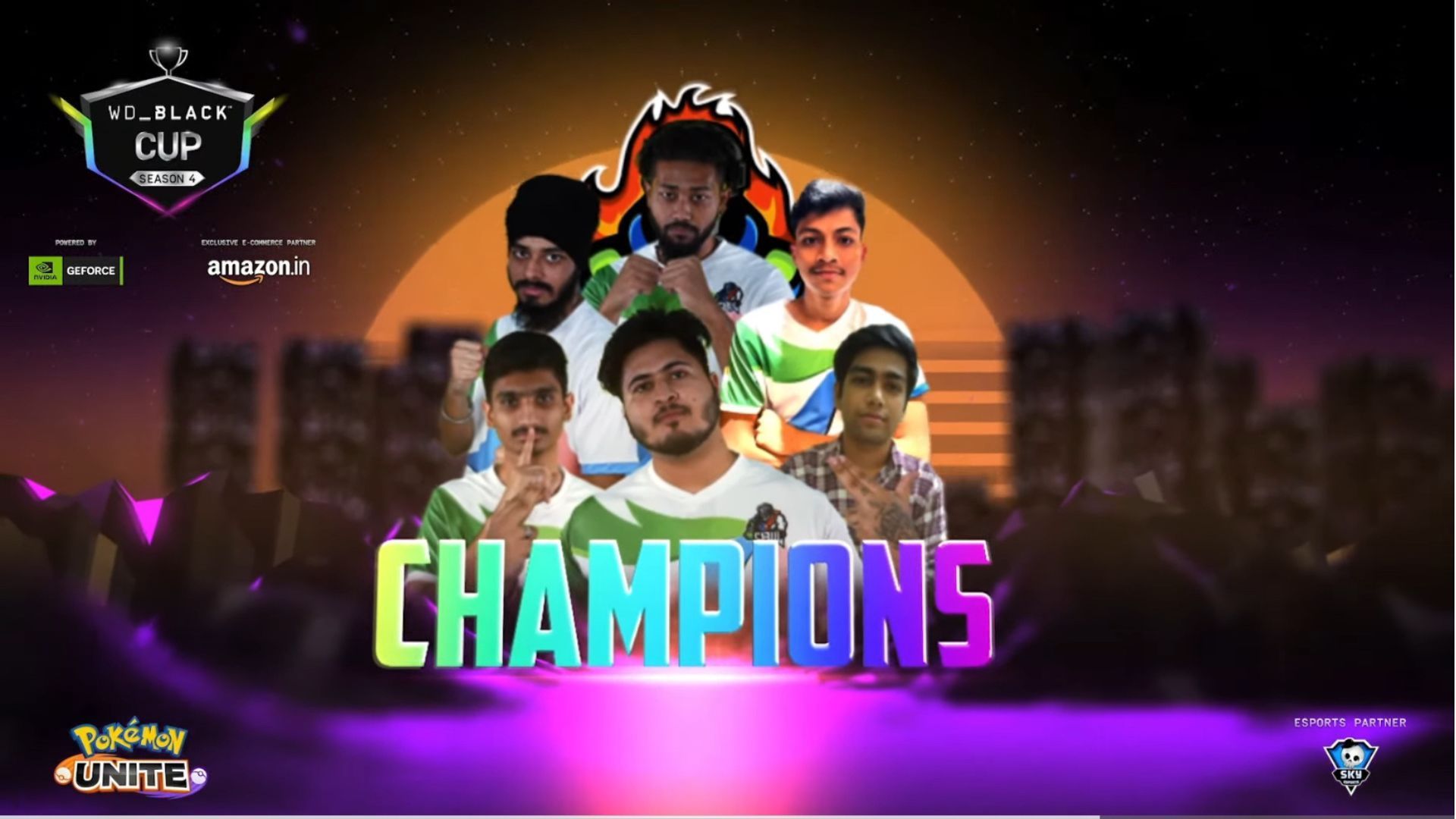 Skyesports Pokemon Unite WD Black Cup has finally come to an end with fan-favourite team S8UL walking away as the champions. WD Black Cup Season 4 is one of the major esports tournaments to take place in India featuring four different titles including Pokemon Unite, CS: GO, Dota 2 and Real Cricket 22.
WD Black Cup Season 4 Pokemon Unite featured a prize pool of $2000 (Rs 1,63,511) and four of India's best teams received direct invites to this tournament. The event took place from 1 Feb to 6 Feb. The first stage i.e., Group Stage took place for four days and was followed by a day off, and then the two finalists faced off in a best-of-seven Grand Finals. During the League Stage, each team participated in six matches in a Double Round Robin style.
Team S8UL and Marcos Gaming were the two qualified teams for the Grand Finals stage in which S8UL outperformed Marcos Gaming by a 4-2 scoreline in an exciting final clash.
Also Read: New State Mobile Receives a Valentine's Day-themed Event: How to Get Free Rewards This Month
S8UL Wins WD Black Cup Season 4 Pokemon Unite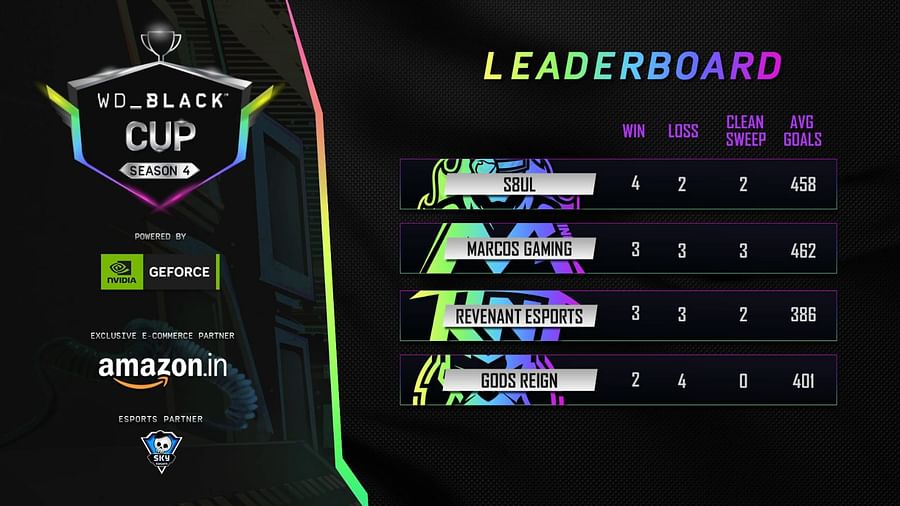 Team S8UL had shown a top-class performance during the Group Stage which they carried the same to the Grand Finals stage also. The team finished first in the league after winning four of their six games. Marcos Gaming took second place after an incredible comeback. The top two teams advanced to the Grand Finals, while Revenant and Gods Reign was disqualified from the run.
With the stage and participants now set for the Grand Finals, the best-of-seven marathon kicked off, delivering an exciting series where S8UL took a huge early lead by winning the first three games and Marcos Gaming tried to fight back but failed to go all the way.
A mighty performance and complete dominance in WD Black Cup Season 4 Pokemon UNITE! @S8ulesports are the CHAMPIONS 🚀🚀🚀🏆🏆🏆#WDBlackCup #Skyesports #pokemonunite pic.twitter.com/00rn2tHGBR

— Skyesports (@skyesportsindia) February 6, 2023
In the end, it was a '4-2' scoreline that went the way of S8UL, who was crowned as the champion while establishing why it is a cut above the rest.
1st Game: Team S8UL – 453-265
2nd Game: Team S8UL – 346-48
3rd Game: Team S8UL – 521-337
4th Game: Marcos Gaming – 700-222
5th Game: Marcos Gaming – 819-123
6th Game: Team S8UL – 374-300
Unfortunately, Marcos Gaming could not hold off S8UL for long and lost both the sixth game and the title. However, the tournament was a hit for both sides.
Gods Reign, the crowned winner of the Pokemon UNITE India Open, had a disappointing tournament, finishing last in the League Stage. Revenant Esports finished third with three victories and 386 average goals.
Now the audience will be looking on for S8UL in the ongoing Season of Pokemon Unite Asia Champions League: India, as the squad is one of the favourites to qualify for the Finals and represent India on an international scale.
Also Read: Youtuber CarryMinati Buys Minority Stake in Esports Firm Big Bang Esports