Highlights
Two of the India's leading esports orgs, S8UL and Global Esports announced a strategic partnership to develop Valorant Esports ecosystem in India.
With this new partnership, S8UL and GE will now represent India in the coming Valorant VCT//Lock In Sao Paulo, Brazil.
Considering the history of both groups, this relationship has the potential to strengthen the Indian esports ecosystem.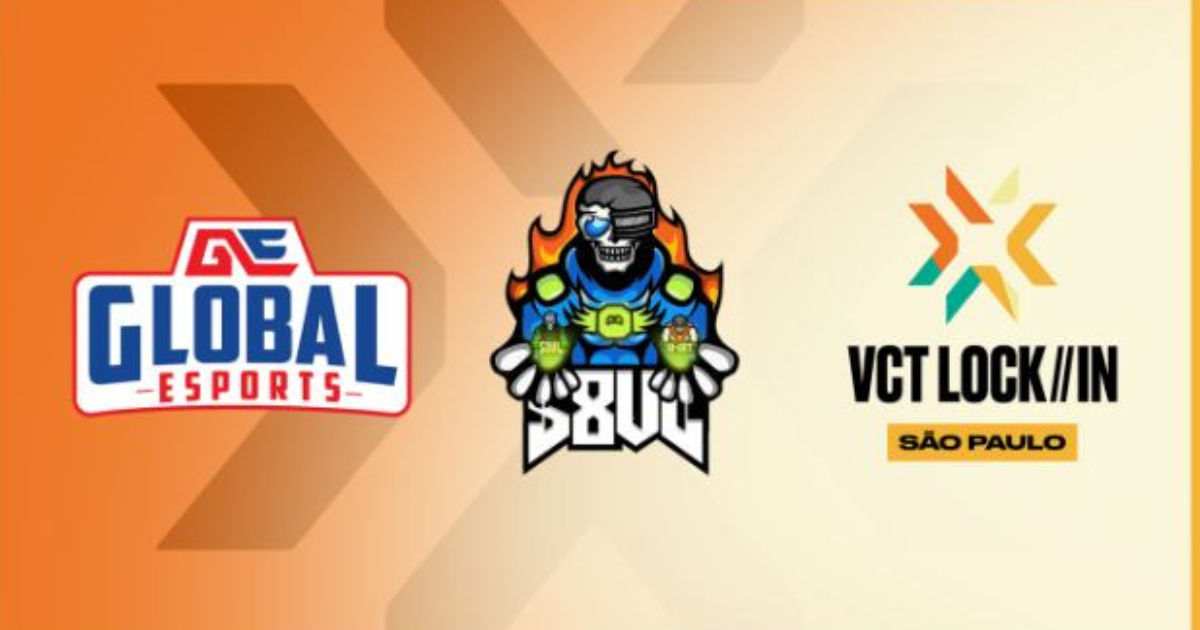 Valorant esports in India is growing beyond leaps and bounds with new organizations making their way into the scene and it is now one of the most popular games in the nation, with a large fan base. Amongst all the Indian Valorant Rosters, Global Esports is very renowned and it is the only Indian team to make it into the Partnered teams. Global Esports had announced a strategic partnership with another biggest Indian esports organization, S8UL to develop the Valorant esports ecosystem in India.
S8UL is one of the largest content and esports organizations in India. S8UL has a lot of expertise creating content. With their recent move, S8UL had reentered Valorant esports by joining hands with Global Esports Valorant roster. In March 2021, S8UL entered the Valorant esports by announcing the signing of a new Valorant roster that included former Innocent 5 roster member and Paratroops player Mithul "Binks" Nayak. However, the lineup fell short of expectations and was dismissed after just a few months.
Also Read: Skyesports Ties Up with Microsoft to Host Windows 11 Skyesports Grand Slam Season 3 In Delhi
Global Esports announce strategic partnership to bolster Valorant in India
S8UL x GEhttps://t.co/DHELTckbu4 pic.twitter.com/IQ9h9d1Ups

— Global Esports (@GlobalEsportsIn) February 7, 2023
"As this strategic alliance marks S8UL's entry into VALORANT, it will leverage the strengths of both organizations and hopefully create opportunities for the budding Valoplayers, especially as the Indian Gaming Industry has now become less dominated by a single title, and different titles are starting to make their presence felt in the country," Global Esports said in an Instagram post today.
On February 5, S8UL co-owner Lokesh "Goldy" Jain hinted the collaboration, saying the group will join VALORANT "with the biggest banger the world can imagine."
Meanwhile, Global Esports has a powerful Valorant squad to play in the Pacific competition. Jordan "AYRIN" Ye, Park "Bazzi" Jun-ki, Kim "t3xture" Na-ra, Michael Wronski, and Ganesh "SkRossi" Gangadhar are the players of the GE Valorant roster.
S8UL is India's foremost esports organisation, having an unrivalled legacy of championships in competitive esports titles. S8UL was just named "Content Group of the Year" at the highly acclaimed "Esports Awards 2022," defeating worldwide industry sensations like as 100 Thieves, FaZe Clan, OTK, G4TV, Tribo Gaules, and others.
Global Esports is India's oldest Esports Organization, with successful lineups in a wide range of popular titles and several championships in PC and mobile games throughout the years. Global Esports is also the first South Asian team chosen for the elite International VALORANT franchise league, which will begin on 13 February, 2023, with their inaugural tournament VCT LOCK/IN Sao Paulo, Brazil.
As S8UL and Global Esports continue to develop as two of India's major Esports organisations, they will look for new ways to expand their cooperation, benefiting not just the two organisations but also the esports and gaming industries in general. With both the teams, S8UL and Global Esports having global achievements, all the fans will be happy seeing the squad compete in the coming VCT Lock//In 2023.
Also Read: Valorant VCT//Lock In Sao Paulo 2023 to Feature a Prize Pool of $500K