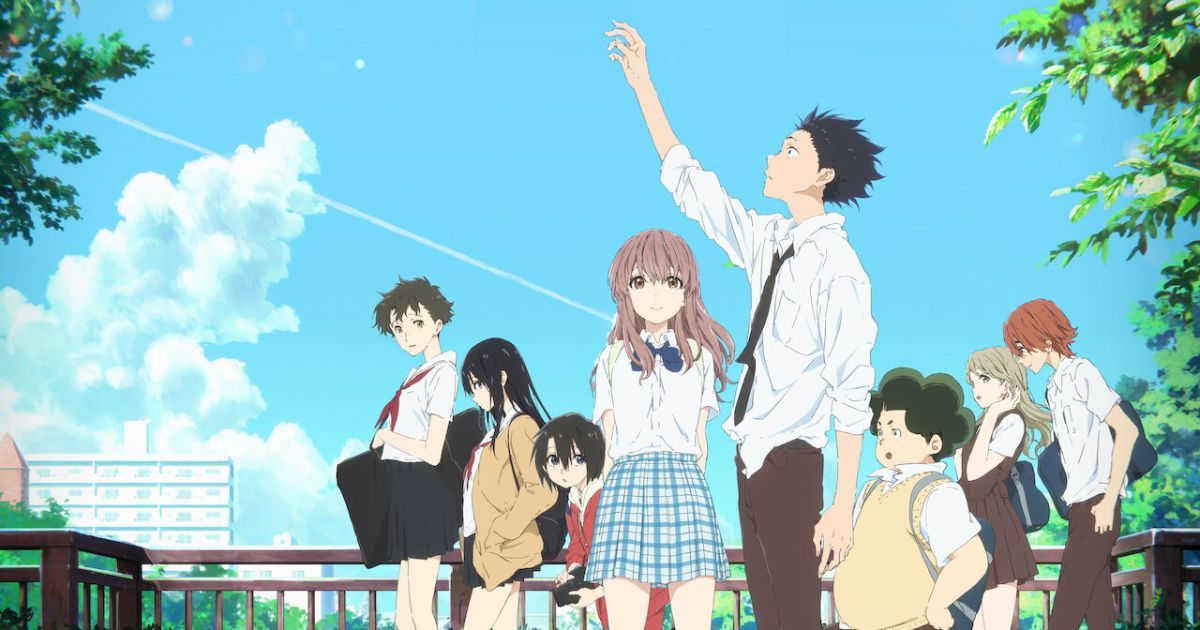 Anime is not the one that you would usually associate with sadness. It is usually associated with sparking joy and curating content for kids and adults. However, the medium extends way beyond and is truly creative and remarkable that anyone can enjoy it. There's anime that all audiences love. Anime explores a number of genres. While most animated films are typically joyful and accessible, there are animes that convey real and emotional themes and imagery to their target audience. Sad anime has emotional themes that are very real and explore real human feelings of melancholy, loss, and pain. On that note, here are the 20 sad anime movies of all time.
Top 20 Sad Anime Movies of All Time
| | |
| --- | --- |
| Movie Name | IMDb Rating |
| The Dog of Flanders | 7.7 |
| I want to eat your pancreas | 8.0 |
| Giovanni's island | 7.3 |
| The anthem of the heart | 7.3 |
| To the Forest of Firefly Lights | 7.8 |
| Angel's Egg | 7.6 |
| The Girl Who Leapt Through Time | 7.7 |
| 5 centimetres per second | 7.5 |
| The garden of words | 7.4 |
| Weathering With You | 7.5 |
| A silent voice. | 8.1 |
| When Marnie Was There | 7.7 |
| The wind rises | 7.7 |
| Wolf children | 8.1 |
| Barefoot gen | 8.0 |
| Perfect blue | 8.0 |
| Your name | 8.4 |
| In This Corner of the World | 7.8 |
| Whisper of the heart | 7.9 |
| Grave of the fireflies | 8.5 |
The Dog of Flanders (1997)
Created by Yoshio Kuroda, Dog of Flanders is the extremely sad tale of a little boy called Nello, and his dog Patrasche. This popular anime is based on the classic 1872 children's literature, written by a British-French author under Ouida, a pseudonym. The story is set in a 19th century village in Antwerp, Belgium, however it was very popular in Japan from the early 20th century. Nello and Patrasche got their own Japanese animated series in 1975. The 1997 version sticks to the book's narrative. The animation style is simple, yet Kuroda conveys the story in a very compelling manner. The movie handles emotions with subtlety, and the best parts of the anime are the moments of affection Nello and Patrasche feel for each other. The innocence and sweetness of these portions depresses the already sad ending.
Cast and Crew- Makoto Tsumura, Sakura Tange, Shinobu Adachi, Brady Bluhm, Brianne Brozey, Richard Cansino, Christopher Carroll, Lara Cody, Louise Chamis, Debi Derryberry, Mari Devon, Jessica Evans, Yuriko Fuchizaki, Dylan Hart, Yuriko Fuchizaki, Hikaru Ijûin, Yoshiko Kamei, Sophie Lechken
Duration-1h 33 min
Director – Yoshio Kuroda
Producer- Kazuyoshi Okuyama
Where to watch Online- YouTube
Also Read: Best Korean Movies: 20th Century Girl, Decision to Leave, Broker and More
I Want To Eat Your Pancreas (2018)
Cancer-afflicted youngsters are often present in sad stories. The plotline is quite common. The creator of this anime, Shinichiro Ushijima, has made a beautifully animated feature that does a decent job of exploring the themes of grief, friendship and death. This anime is based on the 2015 novel of the same name written by Yoru Sumino, which was later converted into a two-part manga series. In this story we are introduced to an unpopular high school boy who by chance comes across a diary entry of his popular fellow classmate, Sakura. He finds out that she has terminal pancreatic cancer and has hidden this from everyone at school. A bond slowly develops between our schoolboy and Sakura. The anime is quite sad and can be overwhelming at times.
Cast and Crew – Mahiro Takasugi, Lynn, Khoi Dao, Yukiyo Fujii, Yuma Uchida, Jun Fukushima, Kira Buckland, Ryan Bartley, Amar Kumar Dang, Robbie Daymond, Dorah Fine, Erika Harlacher, Xanthe Huynh, Erica Mendez, Kyle McCarley, Shin'ichirô Miki, Laura Megan Stahl, Patrick Seitz
Duration-1h 49 min
Director – Shin'ichirô Ushijima
Producer-Shin'ichirô Kashiwada
Where to watch online – YouTube
Giovanni's Island (2014)
Created by Mizuho Nishikubo, this post-war survival story tells the story of children trapped in an inhumane conflict they understand little of. The anime revolves around the Russian occupation of Shikotan in northern Japan. We are introduced to two high-spirited little brothers, Kanta and Junpei, who try to live fulfilling lives despite the despair-filled atmosphere. The boys soon develop a kinship with their next-door neighbour, a pretty Russian girl called Tanya. However, adult conflicts threaten to ruin cross-cultural friendship. The animation sets up the tone of the narrative. There's a vivid showcase of colours and a shift to greys and whites as the situation gets grim. This anime is quite bleak at times yet the characters firmly believe in hope.
Cast and Crew – Tatsuya Nakadai, Yûsuke Santamaria, Yukei Nakama, Tatyana Sharko, Kota Yokoyama, Junya Taniai, Kaoru Yachigusa, Ho Han Yoo, Austin Nash Chase, Lauren Conn, Grant George, Aleksandr Golovchanskiy, Kannon Gowen, Masachika Ichimura, Natalie Hoover, Polina Ilyushenko, Hiroshi Inuzuka, Saburô Kitajima
Duration-1h 42 mimn
Director – Mizuho Nishikubo
Producer – Yoshiki Sakurai, Tomoyuki Miyagawa
Where to watch online –Apple TV
The Anthem of the Heart (2015)
This movie's animation style is reminiscent of Hayao Miyazaki's paintings. The story introduces us to a young Jun Naruse. One day she spots her dad exiting a love hotel with a woman. Without understanding the intricacies, she tells her mother, which leads to the parents splitting up and the father blaming Jun. Upset, June makes a pact with an egg-shaped prince never to talk again. Isolating herself from her peers, she finds a handsome classmate in high school years later and befriends him. This captivating coming-of-age story emphasises on the need to overcome past trauma. It subtly captures the pains of growing up and the struggles of dealing with our feelings.
Cast and Crew – Inori Minase, Koki Uchiyama, Sora Amamiya, Yoshimasa Hosoya, Taishi Murata, Rie Takahashi, Shizuka Ishigami, Takanori Ohyama, Makoto Furukawa, Keiji Fujiwara, Yo Yoshida, Eizô Tsuda, Kiyoko Miyazawa, Hirofumi Nojima, Kengo Kawanishi, Junichi Yanagita, Ayaka Suwa, Hiromichi Tezuka
Duration-1h 59 min
Director – Tatsuyuki Nagai
Producer-Shunsuke Saito
Also Read: New Movies Coming to Netflix with Release Dates in 2023: Dog Gone, True Spirit, Your Place or Mine and More
To the Forest of Firefly Lights (2011)
This anime is based on a manga written by Yuki Midorikawa. It is a standalone story, telling us about an unlikely friendship between a ghostly spirit and a young girl, 6 year old Hotaru who gets lost in the mystical forests in the vicinity of her uncle's home. She meets Gin, a masked spirit, who helps her get back home. Though Gin is harmless, a beautiful human-like entity, he cannot touch humans. Over the years, Hotaru goes into the forest to meet Gin and build a relationship based on mutual trust. This 45 minute anime explores the problem of long-distance friendships. Real, intense emotions unfolded in amazingly drawn backgrounds. The ending is tear-jerking and leaves a lasting impact.
Cast and Crew-Ayane Sakura, Koki Uchiyama, Shinpachi Tsuji, Izumi Sawada, Hayato Taya, Kanehira Yamamoto, Masanori Machida, Hiroki Goto, Asami Imai, Mami Uchida, Kumiko Tashiro, Amar Kumar Dang.
Duration-45 min
Director –Takahiro Ômori
Producer – NA
Where to watch online – NA
Angel's Egg (1985)
Mamoru Oshii made this meditative anime with a thin plot and little dialogue. Working with visual artist Yoshitaka Amano, he created the post-apocalyptic world of Angel's Egg. In this anime, we are introduced to a young girl's cryptic and metaphorical world and an egg she protects from a world infested with cyborgs. She stumbles upon a soldier who shows some interest in this egg. Most of the narrative is left to the viewer's interpretation. The decaying gothic city and the lonely girl can cast a pall of gloom. The film has a low score and haunting sound effects, adding to the already downcast mood. This anime is an impressive arthouse animation that questions the human condition.
Cast and Crew – Mako Hyôdô, Jinpachi NezuKeiichi Noda
Duration – 1h 11 min
Director – Mamoru Oshii
Producer – Hiroshi Hasegawa, Masao Kobayashi, Kōki Miura, Yutaka Wada
Where to watch online – Zoro
The Girl Who Leapt Through Time (2006)
This anime has fantasy elements dealing with complex emotions and is based on the 1967 novel by Yasutaka Tsutsui. The story deals with the responsibilities of power and the consequences if it is misused. The power in question is time travel, with a high-school girl called Makoto holding that power. Initially, the selfish time leaps in this anime seem like harmless fun. However, her attempts to micro-manage her own and her friend's life using time leaps have unknown consequences and also end in tragedy. The unsatisfying resolution notwithstanding, Hosoda gets the characterization of a self-absorbed teen right. The characters express powerful emotions, and this makes the anime a must-watch.
Cast and Crew – Riisa Naka, Takuya Ishida, Mitsutaka Itakura, Ayami Kakiuchi, Mitsuki Tanimura, Yuki Sekido, Utawaka Katsura, Midori Ando, Fumihiko Tachiki, Keiko Yamamoto, Shiori Yokohari, Sonoka Matsuoka, Takayuki Handa, Maho Kurashima, Taeko Hase, Keiko Aizawa, Kiyomi Tanigawa, Atsuko Yuya.
Duration – 1h 38 min
Director – Mamoru Hosoda
Producer – Shin'ichirô Inoue
Where to watch online – Zoro
Also Read: Best Sci-Fi Movies: Top 15 Science Fiction Films of all Time, According To IMDb
5 Centimetres Per Second (2007)
This 3-part story of love and heartbreak explores the central characters Takaki Tono, and Akari, his friend. Each of the 3 episodes examines their relationship from different perspectives and different phases. This anime has stunning backgrounds and an immersive atmosphere, lush visuals and a soothing soundtrack. There are many layers to this tale of youthful love. The way the narrative ends is reassuring, despite the anime exploring the darker realities of its characters. A lot of preconceived notions about teen romances are shattered, and this anime goes deep down into people's bitter cores. There are powerful moments in this visual masterpiece.
Cast and Crew-Kenji Mizuhashi, Yoshimi Kondou, Satomi Hanamura, Ayaka Onoue, Risa Mizuno, Yuka Terazaki, Yûko Nakamura, Rei Kondo, Masami Iwasaki, Hiroshi Shimozaki, Takahiro Hirano, Keiko Izeki, Akira Nakagawa, Suguru Inoue, Rika Nakamura, Rion Kako, Miki Suga, Mika Sakenobe
Duration – 1h 3 min
Director – Makoto Shinkai
Producer – Makoto Shinkai
Where to watch online – Netflix
The Garden of Words (2013)
Loneliness and yearning are the primary elements in this short, 46-minute anime. Set on a rainy day that evokes complex emotions in two youthful individuals. One is a high-school student called Takao and the other, a 27 year old called Yukino Yukari. They both look for shelter in a local park. They strike up a conversation that is as awkward as between two self-aware strangers. The young boy falls for the ethereal Yukino, and everytime it rains they meet in the lush garden. The relationship is weird but the anime handles it tastefully, so you can explore each character's inner feelings. The ending is bittersweet for these two sensitive individuals.
Cast and Crew – Miyu Irino, Fumi Hirano, Kana Hanazawa, Gou Maeda, Takeshi Maeda, Yuka Terasaki, Takanori Hoshino, Suguru Inoue, Megumi Han, Mikako Komatsu, Yûki Hayashi, Wataru Sekine, Hiroshi Shimozaki, Risa Mizuno, Kuniko Ishijima, Taishi Murata, Azusa Tadokoro, Crash Buist.
Duration – 46 mins
Director – Makoto Shinkai
Producer – Noritaka Kawaguchi
Where to watch online – Netflix
Weathering With You (2019)
This anime has its own share of interesting and complex themes. There's some really beautiful imagery, with the animated locations largely based on real places in and around Tokyo, with the attention to detail to be noted. The story revolves around Hodaka, a runaway high-school student. Working for an Occult magazine, he aims to find out about the rumoured "Sunshine Girl". The girl in question is shy and headstrong Hina, and as Hodaka discovers, she can change the weather whenever she wants. This anime is a romantic fantasy focusing on the ephemerality of life, with each character going through the unavoidable passage of time and suffering. Hodaka and Hina however carry on embracing the beauty within their surroundings.
Cast and Crew – Kotarô Daigo, Nana Mori, Sakura Kiryu, Tsubasa Honda, Sei Hiraizumi, Yuki Kaji, Sumi Shimamoto, Moe Katsuragi, Ryohei Kimura, Kana Hanazawa, Kana Ichinose, Ryo Narita, Ayane Sakura, Masako Nozawa, Hidekatsu Shibata, Ryûnosuke Kamiki, Mone Kamishiraishi, Aoi Yuki
Duration – 1h 52 min
Director – Makoto Shinkai
Producer – Genki Kawamura
Where to watch online – Amazon Prime Video
A Silent Voice (2016)
This anime is based on the successful manga series by Yoshitoki Oima. The storyline is deceptively simple, but the emotions conveyed are complex, emphasizing sensitive topics like social anxiety and bullying. In this story, we are introduced to 17-year-old Shoya, a social outcast who commits suicide. His days as a bully in elementary school make him sad. Six years ago, he mercilessly bullied Shoko Nishimiya, a deaf girl, to the point that she had to transfer schools. Shoya apologizes to the girl for his actions, leading to an unconventional friendship between two damaged souls. This anime is all about deep feelings and explores teenage depression and anxiety.
Cast and Crew – Miyu Irino, Saori Hayami, Aoi Yuki, Kenshô Ono, Yuki Kaneko, Yui Ishikawa, Megumi Han, Toshiyuki Toyonaga, Mayu Matsuoka, Sachiko Kojima, Hana Takeda, Fuminori Komatsu, Ikuko Tani, Erena Kamata, Ayano Hamaguchi, Ryunosuke Watanuki, Ryô Nishitani, Takuya Masumoto
Duration-2h 10 min
Director – Naoko Yamada
Producer-Eharu Ōhashi, Shinichi Nakamura ,Mikio Uetsuki ,Toshio Iizuka, Kensuke Tateishi
Where to watch online – Netflix
When Marnie Was There (2014)
This show is unbearably melancholic, and is based on Joan G Robinson's 1967 novel of the same name. The story revolves around a 12 year old girl, Anna, who is orphaned and suffers from asthmatic attacks brought on by stress. Worried about her health and apparent inability to connect with people, her guardian dispatches Anna to the countryside, where she gets drawn towards a big old empty mansion and makes friends with a mysterious blond-haired and blue-eyed girl named Marnie. Trauma, grief and loneliness are themes explored by this anime. It also has a lot of subtle eerie imagery and a few breathtaking shots. The mystery about Marnie is sure to make you cry.
Cast and Crew -Sara Takatsuki, Kasumi Arimura, Nanako Matsushima, Susumu Terajima, Toshie Negishi, Ryôko Moriyama, Kazuko Yoshiyuki, Hitomi Kuroki, Yuko Kaida, Hiroyuki Morisaki, Takuma Otoo, Hana Sugisaki, Shigeyuki Totsugi, Ken Yasuda, Yô Ôizumi, Hailee Steinfeld, Kiernan Shipka, Grey Griffin.
Duration-1h 43 min
Director-Hiromasa Yonebayashi
Producer-Yoshiaki Nishimura
Where to watch online – Netflix
The Wind Rises (2013)
This anime is loosely based on the life of Horikoshi, the famous Japanese engineer who was the brains behind World War 2 fighter planes. The creator's father founded an aircraft company that made parts for these fighter planes. This show is about a man who dreams about beautiful things like aeroplanes. However his creations that bring violence and destruction to people, haunt him. How he deals with this forms the basis of the story.
Cast and Crew -Hideaki Anno, Miori Takimoto, Hidetoshi Nishijima, Stephen Alpert, Masahiko Nishimura, Mansai Nomura, Jun Kunimura, Mirai Shida, Shinobu Ôtake, Morio Kazama, Keiko Takeshita, John Krasinski, Joseph Gordon-Levitt, Martin Short, Emily Blunt, Mandy Patinkin, Mae Whitman, Stanley Tucci.
Duration-2h 6 min
Director – Hayao Miyazaki
Producer – Toshio Suzuki
Where to watch online – Netflix
Wolf Children (2012)
When you say werewolf, one typically assumes the horror genre. However, in this gentle tale of single parenthood, a youthful girl named Hana falls in love with a friendly werewolf. His wild side makes him hunt pheasants in the night. However he enjoys a calm domestic life with Hana. One night, he doesn't return home from his hunting trip. The rest of the story deals with Hana's determination to raise their two werewolf children single-handedly. The fantasy element of werewolves has been used to highlight issues of racism and prejudice that single female parents face. This complex family story doesn't shy away from displaying fear, uncertainty and sadness.
Cast and Crew-Aoi Miyazaki, Takao Osawa, Aoi Miyazaki, Yukito Nishii, Momoka Ono, Amon Kabe, Takuma Hiraoka, Megumi Hayashibara, Tamio Oki, ,Tadashi Nakamura, Tomie Kataoka, Takashi Kobayashi, Hajime Inoue, Shôta Sometani, Taichi Masu, Masahiro Usui, Kae Okumura, Ichirô Hashimoto
Duration-1h 57 min
Director-Mamoru Hosoda
Producer-Hosoda
Where to watch – Amazon Prime Video
Barefoot Gen (1983)
This anime is based on Keiji Nakazawa's 1972 manga series of the same name. Loosely based on Nakazawa's own experience of experiencing the Hiroshima atom bomb attack at the age of 7. A powerful adaptation by Mori Masaki portrays the inhumanity of the bombing from the perspective of its innocent suffering victims. The story follows the tale of a young lad named Gen, who lives with his parents, older sister and younger brother. His mother is pregnant. The horrors of the atom bomb and its after effects are rendered with grisly details. This anime is sad, especially when Gen succumbs to despair. This anime also criticizes Japanese society, especially discrimination against atom bong survivors. This is a gripping and vital tale about the grim realities of war.
Cast and Crew -Issei Miyazaki, Catherine Battistone, Yoshie Shimamura, Iona Morris, Masaki Kôda, Brianne Brozey, Barbara Goodson, Kirk Thornton, Takao Inoue, Wendee Lee, Seiko Nakano, Takeshi Aono, Takeshi Aono, Katsuji Mori, Taeko Nakanishi, Dan Woren, Junji Nishimura, Ardwight Chamberlain
Duration-1h 23 min
Director-Mori Masaki
Producer-NA
Where to watch – YouTube
Perfect Blue (1997)
This anime has a complex narration and was the debut feature of Satoshi Kon. This anime explores toxic fan culture. The story revolves around a young pop star who decides to quit singing for acting. While she goes through an identity crisis, she is stalked by an obsessed, evil fan. This anime deals with themes of fandom and celebrity culture, and topics like depression and sadness. The narrative is non-linear, the animation is innovative and we feel the melancholia and alienation of the protagonist.
Cast and Crew- Junko Iwao, Rica Matsumoto, Shinpachi Tsuji, Masaaki Ôkura, Yôsuke Akimoto, Yoku Shioya, Yôsuke Akimoto, Emi Shinohara, Masashi Ebara, Kiyoyuki Yanada, Tôru Furusawa, Shiho Niiyama, Emiko Furukawa, Aya Hara, Shin'ichirô Miki, Jin Yamanoi, Megumi Tano, Takashi Nagasako
Duration-1h 21 min
Director-Satoshi Kon
Producer-Hitomi Nakagaki,Yoshihisa Ishihara, Yutaka Tōgō, Masao Maruyama, Hiroaki Inoue
Where to watch – Amazon Prime Video
Your Name (2016)
One of the biggest anime box office hits of all time, this story tells us about two teenagers, Mitsuha and Taki, who suddenly awake in each other's bodies one day. In the first half, the gender switch elements provide laughs. Gradually, we are taken to unexpected tragic places like a flashback and an exploration of the social constructs of masculinity and femininity. This anime makes a profound statement on relationships and memories. You will be filled with hope and pensive sadness after watching this.
Cast and Crew-Ryûnosuke Kamiki, Mone Kamishiraishi, Aoi Yuki, Ryo Narita, Nobunaga Shimazaki, Kaito Ishikawa, Kanon Tani, Masaki Terasoma, Sayaka Ohara, Kazuhiko Inoue, Chafurin, Kana Hanazawa, Yuka Terasaki, Takashi Onozuka, Yôhei Namekawa, Miyu Tsuji, Shin'ya Hamazoe, Kanami Sato.
Duration-1h 46 min
Director – Makoto Shinkai
Producer-CoMix Wave Films
Where to watch – Netflix
In This Corner of the World (2016)
This anime, an ode to the resilience of humanity, has been inspired by a manga series by Fumiya Kono. The story takes us back to World War II, where a young woman called Suzu moves to a port city after marriage in the thick of the war. Not good with domestic chores, Suzu instead shows her talent in drawing and weaving imaginative tales out of her bleak reality. This anime is an intimate, detailed observation of human fragility in the face of poverty, war and fear. It is the story of a woman stuck in the relentless daily grind, with no sign of relief. This anime is tragic but has no melodrama.
Cast and Crew -Non, Ava Pickard, Kenna Pickard, Karen Strassman, Melodee Spevack, Michael Sorich, Tony Azzolino, Anne Yatco, Bailey Bucher, Bryce Papenbrook, Cherami Leigh, Christopher Corey Smith, Cristina Valenzuela, Cindy Robinson, Dane Price, Dorothy Elias-Fahn, Joe Ochman, Julie Ann Taylor
Duration-2h 9 min
Director-Sunao Katabuchi
Producer – Masao Maruyama
Where to watch – Netflix
Whisper of the Heart (1995)
In this anime, the creator has perfectly captured the alternating tides of happiness and sorrow in this life. Hayao Miyazaki has written the script for this movie based on Aoi Hiiragi's manga. The story revolves around the young and restless Shizuku Tsukishima. Intrigued by fellow book-lover Seiji Amasawa who borrows extensively from the library, there is more to the story that meets the eye. There's twists, humour and mystery, together with real emotions in this grounded tale of first love.
Cast and Crew -Yoko Honna, Issey Takahashi, Takashi Tachibana, Shigeru Muroi, Shigeru Tsuyuguchi, Keiju Kobayashi, Yorie Yamashita, Maiko Kayama, Yoshimi Nakajima, Minami Takayama, Mayumi Izuka, Mai Chiba, Satoru Takahashi, Akiko Sakaguchi, Hiromi Yasuda, Tatsuya Okada, Yoshihiro Imai, Naohisa Inoue
Duration-1h 51 min
Director-Yoshifumi Kondô
Producer-Toshio Suzuki
Where to watch – Netflix
Grave of the Fireflies (1988)
This 1988 masterpiece is relatively restrained and uses a poetic approach to deliver its anti-war message. This anime is based on a 1967 semi-autobiographical short story by Akiyuki Nosaka. The story follows young Seita and Setsuko, his little sister, who barely manages to escape the firebombing of their town by Allied forces. The story follows their survival efforts as their country crumbles toward the war's end. With children as central characters, this anime deals with complex emotions and is quite hard-hitting, a story of unconditional love and profound sadness. It is the saddest anime movie ever.
Cast and Crew – Tsutomu Tatsumi, Ayano Shiraishi, Akemi Yamaguchi, Yoshiko Shinohara, Kôzô Hashida, Masayo Sakai, Kazumi Nozaki, Yoshio Matsuoka, Masahiro Kanetake, Kiyoshi Yanagawa, Hajime Maki, Atsuo Omote, Teruhisa Harita, Hiroshi Tanaka, Michio Denpô, Shirô Tamaki, Tadashi Nakamura, Mika Sekita
Duration –1h 29 min
Director – Isao Takahata
Producer-Studio Ghibli
Where to watch – Zoro
That rounds off the saddest 20 Japanese anime movies. So which one will you watch first?