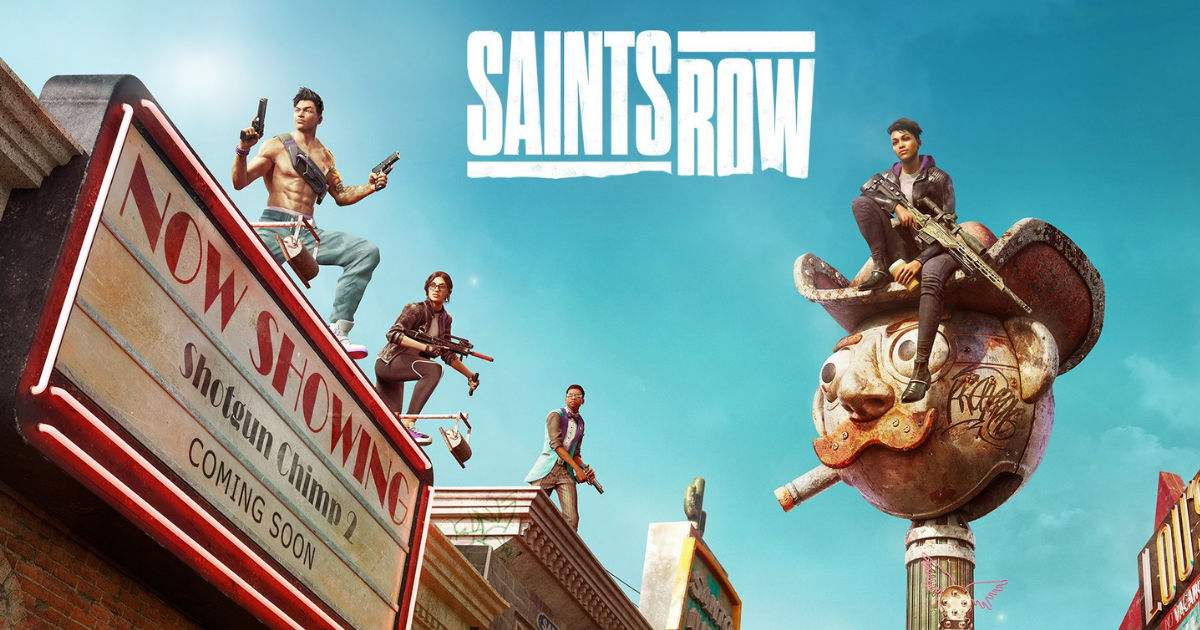 Saints Row, the upcoming game from Deep Silver Volition, is currently scheduled for release on August 23, 2022, and is one of the most highly anticipated games of the year. The game is a soft reboot of the franchise and takes the series in an entirely new direction – with the player taking up the mantle of The Boss, as they build the Saints from the ground up to become top dogs in Santo Alesso.
In a recent hands-off preview event, we got to see a lot of cool, new stuff the devs have been working on. The preview showcased a bunch of new things about Saints Row, especially with regards to combat, traversal, storytelling, and especially, customisation. The upcoming reboot has all the markings of a standard Saints Row affair – a lighthearted tone, interesting characters, and big explosions to go with them.
Also Read: Saints Row Reboot Confirmed as Epic Games Store Exclusive on PC
Saints Row Gameplay Details – Combat, Traversal, and Customisation
Customisation
To start off with perhaps the most stand-out element of Saints Row – Customisation seems to be the biggest point of focus for the folks at Deep Silver Volition. The game has a remarkably deep customisation suite that is not restricted to just the player character, the Boss.
A deep dive into customisation reveals that players will be able to essentially create multiple iterations of their player character and seamlessly switch between them in the open world. Players can customise every aspect of their player character – from their apparel to their physical appearance and even their voice. Saints Row will allow players to create multiple presets of the Boss and switch between genders and appearances at will to suit their gameplay style.
Customisation across all levels seems to be the core of Saints Row as players will be able to meticulously craft their vehicles into the best versions of themselves and go to town with its look. The customization also extends to their base of operations, an abandoned Church, which can be tailored to fit your aesthetics as you please.
The customisation trailer really showcases the enormity of the customisation suit and it just might be a key factor in the game being more appealing to fans of open-world action/adventure titles.
Saints Row Combat and Co-Op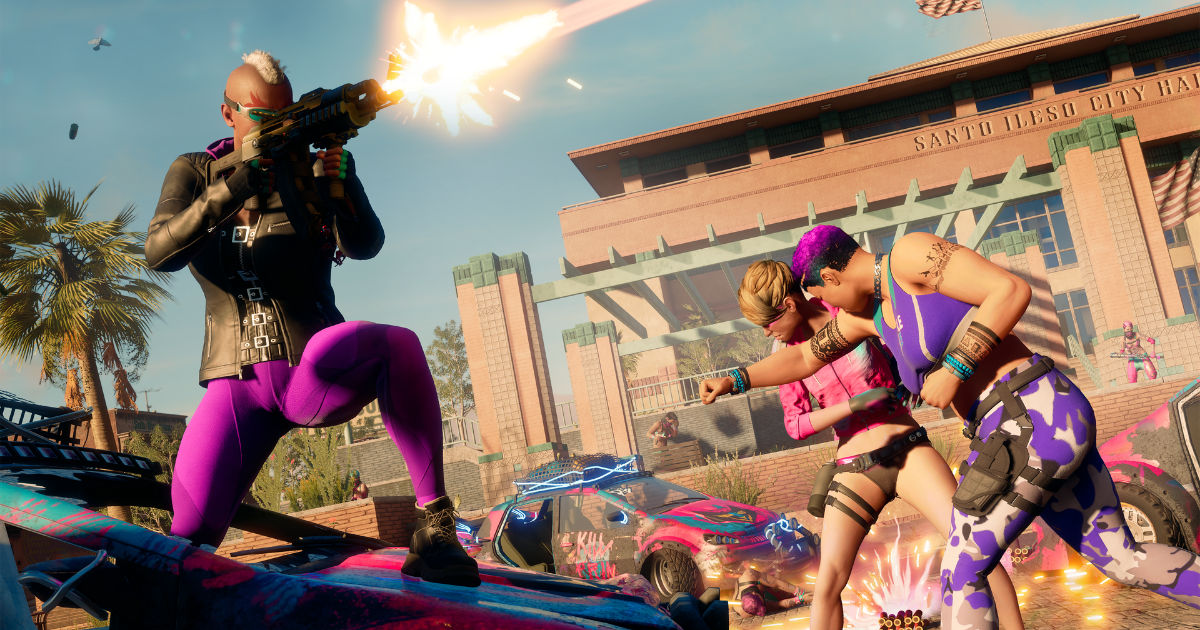 Saints Row has always relied on the combat to be as flashy as possible in order to rope in players and it looks like the reboot is no exception to the case. There are plenty of ridiculous weapons at the player's disposal – which they can now pair with Perks that allow players to get an upper hand in firefights.
Perks such as higher immunity against Fire might just turn the tide against enemy types that favour the use of fire against the player. Speaking of enemy types, there also seems to be a decent variety of enemy types within Gangs, which are unique subsets of enemies unto themselves.
Each Gang is Santo Alesso and has a distinct combat approach. For instance, the Valentinos prefer using fire against their enemies. This means players will be able to jump into the Skill Tree and allocate points to specific Perks that will provide them with an edge against specific enemy types.
Combat then extends to the vehicles – where the player can dish out damage as both the driver and the passenger. As the driver, players can Side Swipe chasing cars to send them tumbling down the road or exploding into flames. As the passenger, players can jump onto the hood of the car and engage in something called "Car Surfing" to get a better shot at enemies.
Seamless co-op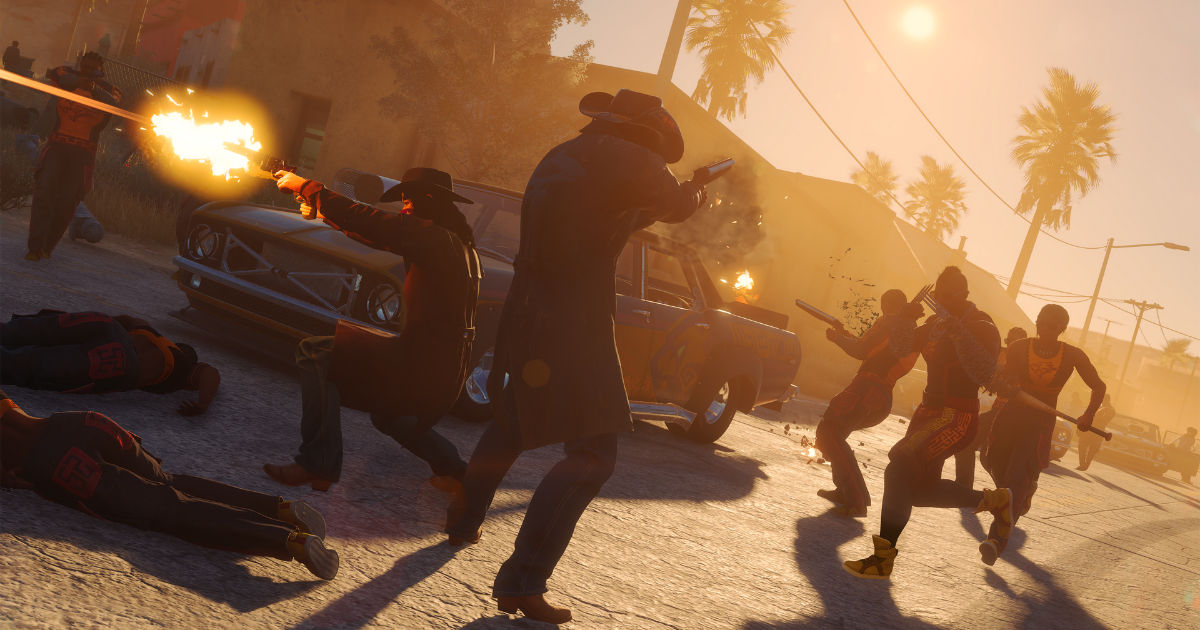 Another element that Saints Row showed off in the most recent gameplay trailer is the addition of co-op. Players can now drop into the game together and help each other out in missions or simply wreak havoc across Santo Alesso in a variety of ways.
Traversal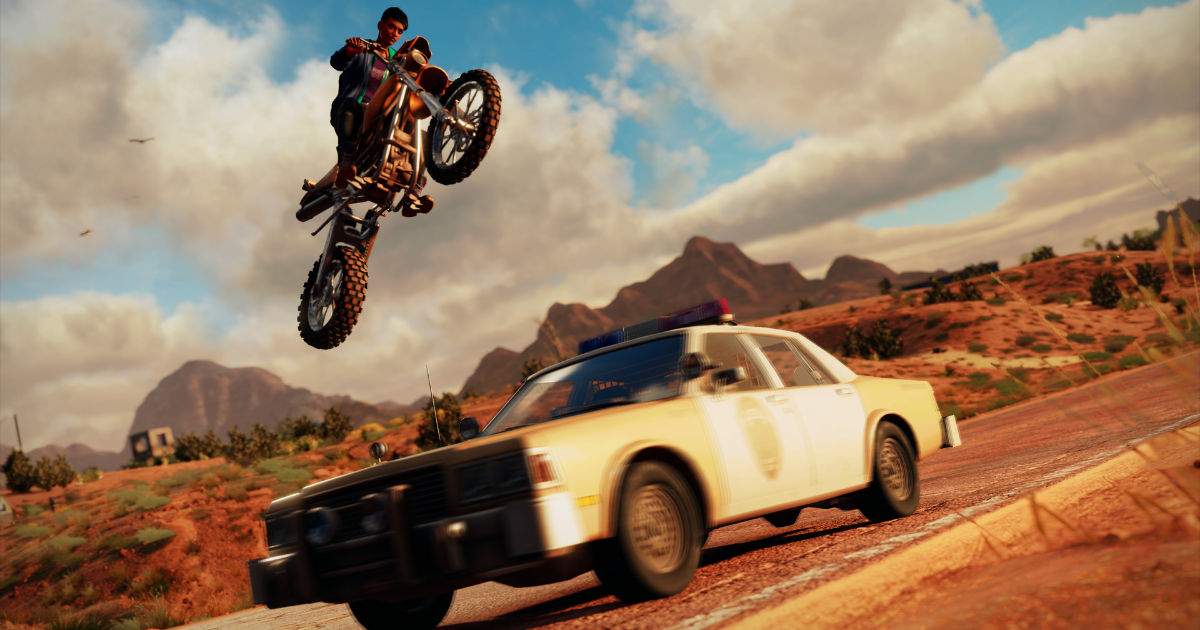 This seems to be a key area in which Saints Row has improved by leaps and bounds as traversal through Santo Alesso is now helped by abilities and tools such as a Wingsuit. In a very Just Cause-manner of things, players will now be able to glide through the air and jump onto unsuspecting cars to hijack them.
While Saints Row 4 really upped the ante on traversal, especially with the Superhero-style power-ups, the reboot is a bit more grounded. In terms of vehicles, there does appear to be a good variety of vehicles in the city for the players to either hijack or buy and customise to their liking.