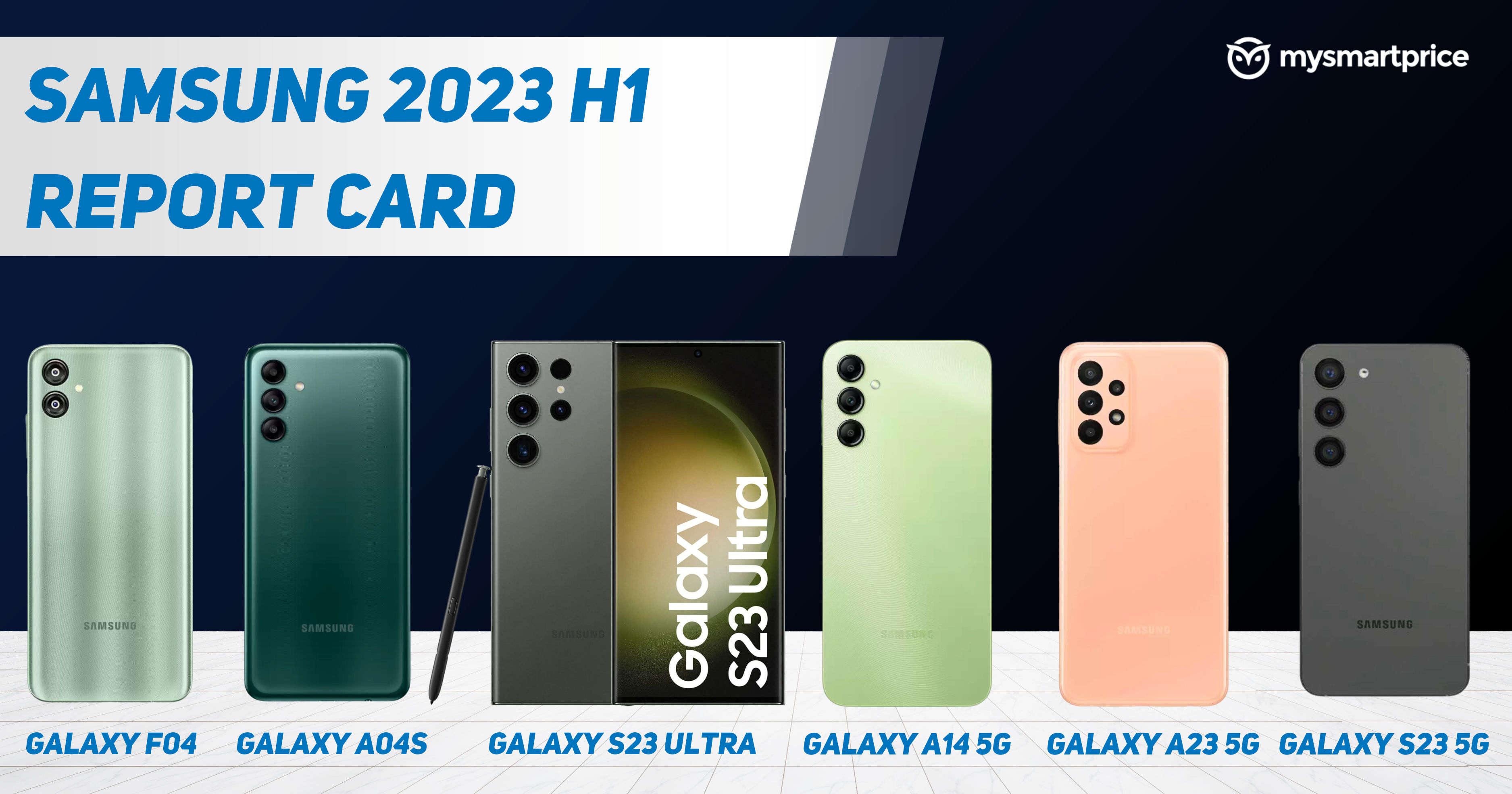 Despite declining growth, the Indian smartphone market continues to be as dynamic as ever. We're seeing brands changing tacks to cater to the evolving consumer preferences, be it moving up the value chain or focusing on user experience rather than just equipping everything but the kitchen sink with their smartphone offerings.
To understand the macro trends better, we at MySmartPrice are looking at individual brands' performance in the first half of 2023 to get a bird ' s-eye view. The first brand we are diving deep into this series is Samsung – a name that needs no introduction. So, how did it perform in the January to June period? Read on to find out.
An Aggressive Launch Strategy to Cater to Consumers Across Price Points
One thing that has remained constant for Samsung is its steadfast focus on covering the entire spectrum with its handsets. The past six months were no different as it introduced successors to its devices in various series – Galaxy M, Galaxy F, Galaxy A, and, of course, Galaxy S.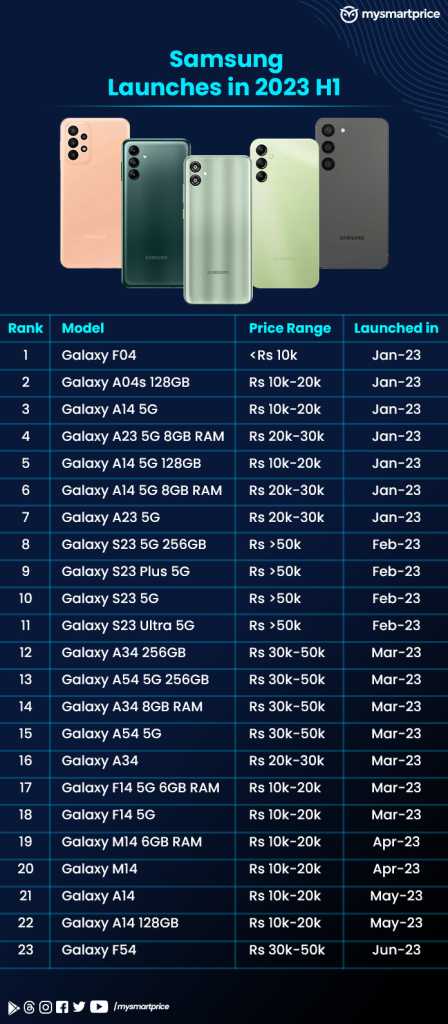 To that end, the Chaebol had 23 launches (including RAM and storage variants), right from a phone priced around Rs 10k and going all the way up to Rs 1.5 lakhs. The image embedded above provides all the details, but another thing that jumps out is that Samsung kickstarted the year on an aggressive note with as many as 7 launches in the month of January itself.
Samsung Galaxy S23 Ultra's Popularity Trumped the Mainstream Offerings
As surprising as it may seem, it's evident that the flagship from the brand's stables caught everyone's attention. The Galaxy S23 Ultra was our platform's most popular Samsung smartphone in the first six months of this year. With an expansive 6.8-inch Dynamic AMOLED display, 200MP quad cameras, and Qualcomm Snapdragon 8 Gen 2 processor, it became the go-to choice for buyers who wanted nothing but the best.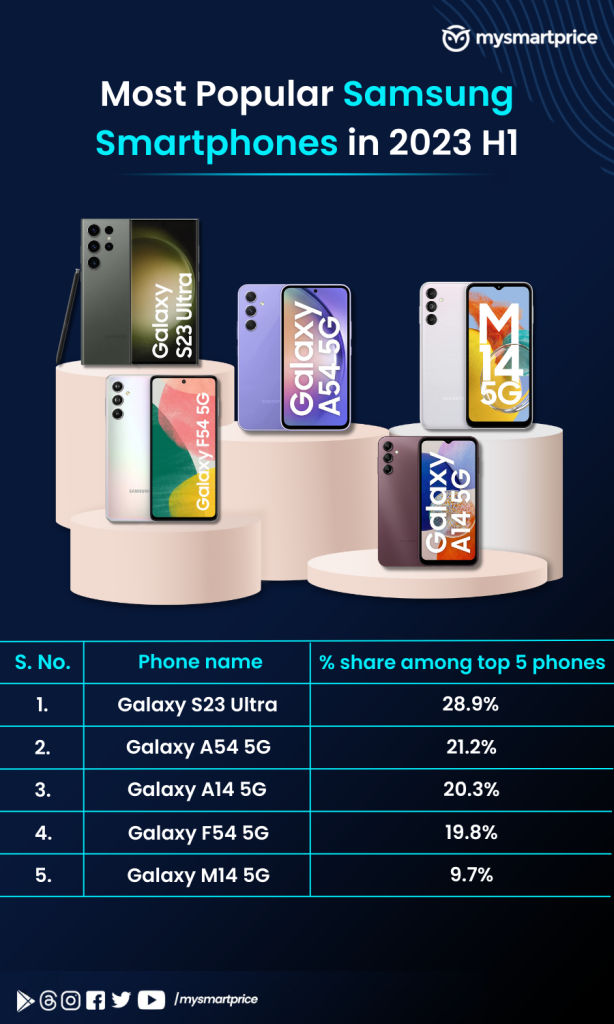 What's perhaps even more interesting is that it's followed by another premium smartphone – the Galaxy A54 5G, which is priced upwards of Rs 30k. Another thing worth noting is that these two offerings occupy ~50% share among the top 5 Samsung phones in popularity on MySmartPrice.
This is concurrent with the data from shipment firms, as most consumers are now willing to dole out serious cash to gain a premium experience.
The third slot is taken by Samsung's Galaxy A14 5G, which is among the most affordable phones from the brand with support for the next-gen cellular network. It's given company by similarly priced Galaxy M14, which sits in fifth place.
The fourth spot is occupied by the most powerful device in the Galaxy F series – Galaxy F54 5G. It does come equipped with impressive features such as a 6.7-inch FHD+ display with 120Hz refresh rate and 108MP sensor at the back. What's even more impressive is that the phone was launched in June itself, yet managed to find a place in the popularity charts.
Samsung Galaxy F44 and Galaxy Z Fold5 are the Most Popular Upcoming Samsung Phones
The Korean behemoth continues to enjoy a lot of adulation from consumers, and it's apparent from the popularity of the phones that aren't even launched yet. When it comes to what users are looking forward to the most, the Samsung Galaxy M54 bags the top position. The device is already official in some markets globally. It brings forth powerful specs such as a large 6.7-inch Super AMOLED canvas with a 120Hz refresh rate, an octa-core processor, and triple rear cameras headlined by a 108MP shooter.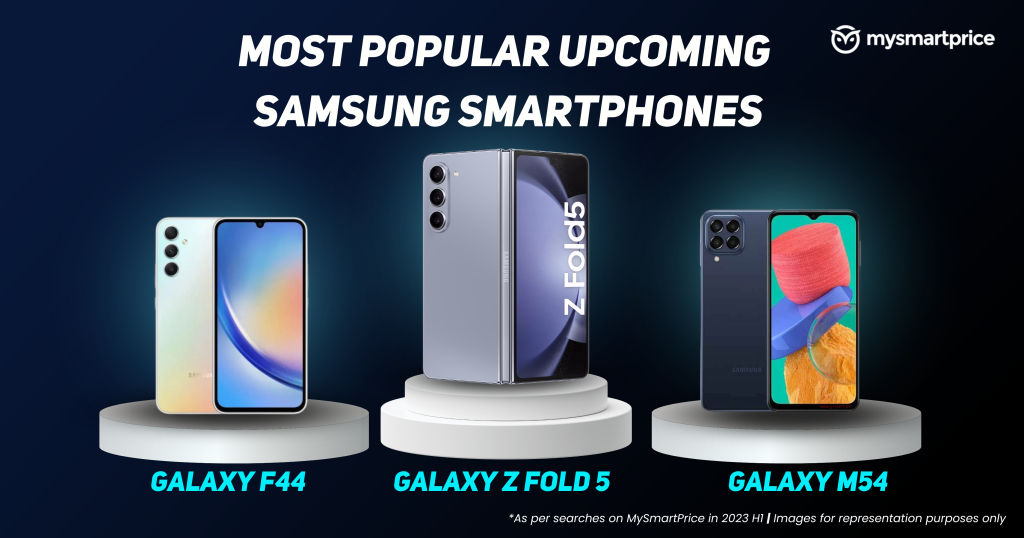 The Galaxy F44 is in second place, though rumours are pretty scant on this one.
It's closely followed by the Galaxy Z Fold5. Now, this isn't as surprising, considering the brand has been a pioneer in the foldable category, and the latest offering is expected to take that several notches above. We'll get to know more when it gets unveiled along with the Galaxy Z Flip5 later this month in South Korea.
Bottomline
Samsung has been the most active brand this year in terms of launches. We're keen to see if the trend continues in the second half of 2023. Do let us know what you think in the comments below.