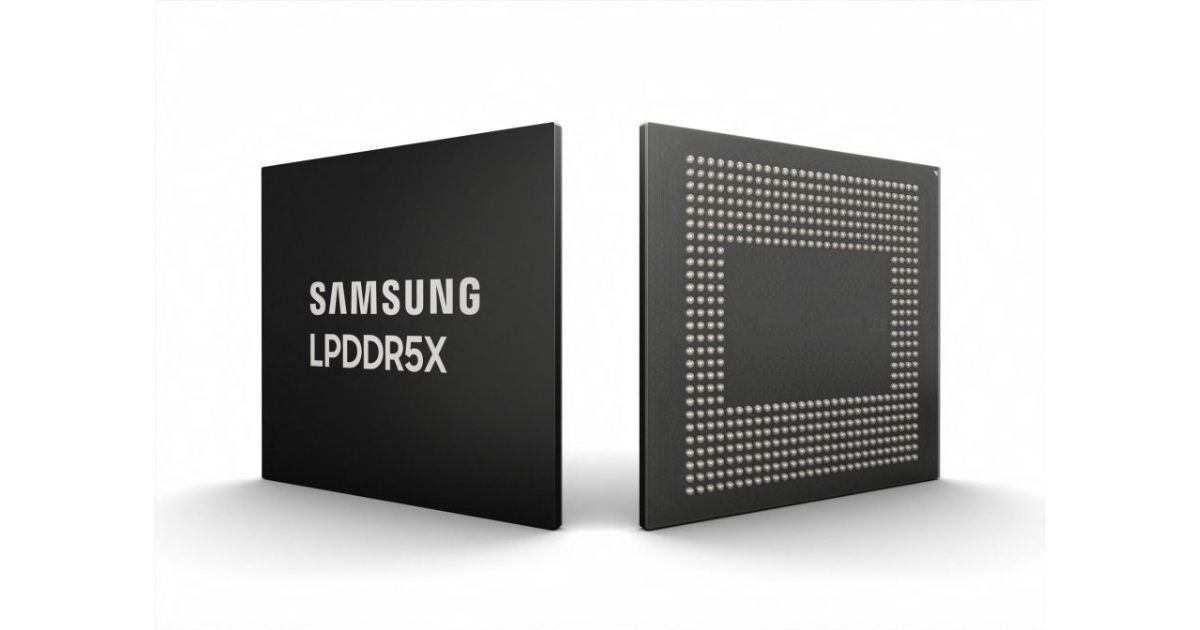 Samsung, the Korean tech giant, just announced that it has developed the Low Power Double Data Rate 5X DRAM, also known as LPDDR5X. Samsung is the first in the industry to develop the latest technology which is built on a 14nm fabrication process. With LPDDR5X, the company claims to have achieved 1.3x faster performance and 20% lower power consumption. Samsung says that it has designed the LPDDR5X DRAM for future 5G applications, and the new LPDDR5X RAM, with its high-performance and low-power memory, will also bring new capabilities to AI-based edge applications like servers and even automobiles. Samsung, in an official blog post, said,
 Our LPDDR5X will broaden the use of high-performance, low-power memory beyond smartphones and bring new capabilities to AI-based edge applications like servers and even automobiles.
Samsung's 14 nm-based LPDDR5X RAM comes with a 16-gigabit capacity and could also be used in AR/VR headsets in addition to smartphones and tablets. Samsung says that the new LPDDR5X RAM offers data transfer speeds of up to 8.5 gigabits per second, which is about 30% higher compared to the last-gen LPDDR5 RAM. To recall, Low Power Double Data Rate 5 RAM modules support data transfer speeds up to 6.4Gbps.
Samsung is using 14nm fabrication technology due to which the new LPDDR5X DRAM will consume about 20% lesser power compared to LPDDR5 memory, claims the company. Also, the LPDDR5X RAM modules will be available in up to 64 gigabytes per memory package. Samsung plans to start collaborating with global chipset manufacturers and supply them with LPDDR5X modules by the end of 2021.
There is a good chance that the company uses the latest LPDDR5X RAM modules in its upcoming Samsung Galaxy S22 series handsets, which are rumoured to launch sometime in January 2022. The company, as of now, uses LPDDR5 memory, launched in 2019, across its range of flagship handsets including the Samsung Galaxy Z Fold 3 and Galaxy S21 Ultra.