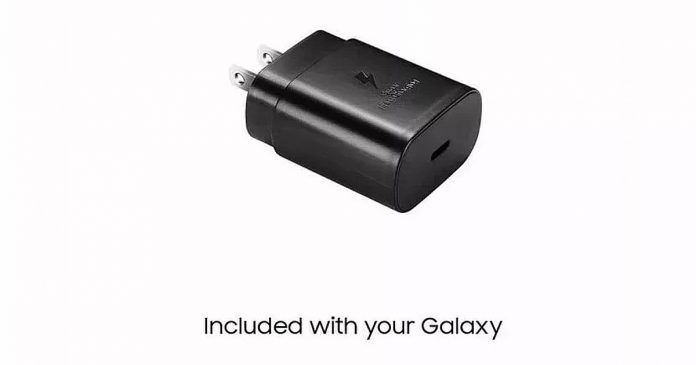 In what might be classified as an awkward moment for its marketing team, Samsung has been spotted taking down social media advertisements that it ran on the heels of Apple's iPhone 12 launch. The advertisements, which mocked Apple for not including a charger in the iPhone 12's retail box, are being removed by Samsung across its social media profiles – sharp eyed observers have noticed. This has further cemented speculations that Samsung might itself be prepping for removing charging adapters from the boxes of its upcoming flagship phones and beyond.
Initial reports about Samsung removing its charging adapter from the retail box of the upcoming Samsung Galaxy S21 flagship smartphone series had surfaced courtesy a report in Brazilian media. The report had showed the country's certification body stating that the Galaxy S21 series in Brazil may launch without a charging adapter. However, speculative reports had stated that Samsung may not entirely go down Apple's route, at least to begin with – initially, Samsung may begin by offering selective retail boxes with and without chargers, based on specific regions.
The move marks a rather awkward crossroad for Samsung's PR and marketing setup, which only a few months earlier had published ads mocking Apple for not providing chargers with its flagship smartphones. Now, the company appears to be retracing its steps by going the same route. The rationale offered by Apple was that most users already have charging adapters at home, and reducing the number of chargers offered with phones will also help improve the company's environmental concerns. When Apple took the step, it was largely expected that other OEMs will follow suit soon, and that may be on the cards with Samsung and its upcoming generation of smartphones.
However, users across forums have spoken about a mismatch in planning. For instance, Apple supplied a USB-C to Lightning cable with its new iPhones, but the previous adapters that it provided in boxes up to iPhone 11 had a USB-A port. Such a move somewhat necessitates users to buy a new adapter from Apple separately, unless they already have a third party USB-C adapter at home. Samsung, on the other hand, started offering USB-C adapters with its 2020 smartphones, so those upgrading their phones annually may find this move to be fine.
All of this, however, remains speculative for now, and final details will only be revealed once Samsung's 2021 Galaxy Unpacked event airs officially.
Thanks for reading till the end of this article. For more such informative and exclusive tech content, like our Facebook page