Highlights
Samsung shipped 6.7 million units during Q4 2022, says Canalys report.
Samsung dethroned Xiaomi and became the number one player for the quarter.
Vivo managed to get the second spot in Q4 of 2022.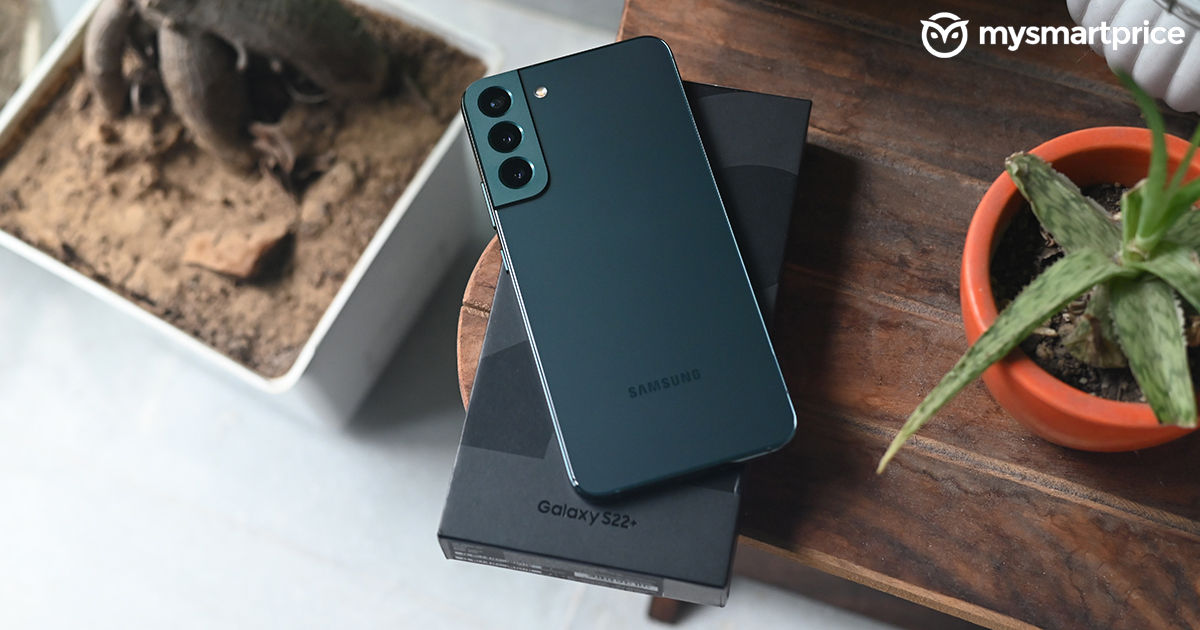 Samsung has become the number-one smartphone player in the last quarter of 2022. This is the first time since Q3 2017 when Samsung managed to become the number one player in India, as per a Canalys report. This also means that Samsung dethroned the Chinese smartphone Xiaomi and became the biggest player in the country.
According to a Canalys report, the South -Korean tech giant Samsung shipped 6.7 million units in Q4 of the last year and increased its market share to 21 percent from 19 percent in the same quarter of 2021. Surprisingly, Vivo gets the second spot in the data, the Chinese smartphone maker shipped 6.4 million units during the same period.
On the other hand, Xiaomi lost its sheen and shipped 5.5 million devices in Q4 2022. This clearly shows that Xiaomi gets the third spot; however, it remains the number one vendor in 2022. While Oppo and Realme get fourth and fifth positions and shipped 5.4 million and 2.7 million units.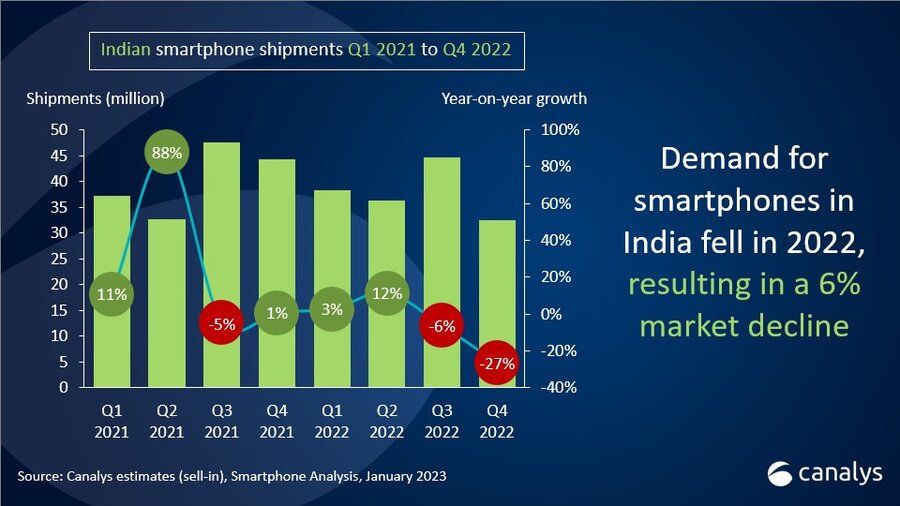 "Even during the festive season, the domestic market suffered a fall in transactions, retail spending, and electronic imports. In 2022, consumers already had up-to-date technology that they had bought during the pandemic, thereby delaying further purchases. This led to smartphone brands struggling with inventory management because demand was subdued. Vendor channel management strategies became more important than ever. The mid-to-high-end segment performed well this year, which will further catalyze the upgrade cycle, said Sanyam Chaurasia, Analyst at Canalys.
Chaurasia added that the companies that depended on online platforms suffered in the same period: such as Xiaomi clearing its inventory via e-commerce companies were at loss, whereas Vivo and Oppo focussed on Offline channels, which helped them to grow in the festive season.
He states that there will be slow growth in the short term in 2023; however, consumer spending is likely to improve in 2024 after the general elections as the government is likely to announce new initiatives for the sector. Furthermore, the research firm expects that 2023 is likely to be driven by 5G devices.
Also Read: Samsung Galaxy A14 5G, Galaxy A23 5G Sale Starts Today: Price in India, Offers, and Specifications
5G Smartphone Shipments Might Increase This Year
Meanwhile, another market research firm CyberMedia Research claims that the 5G smartphone shipments are likely to see 70 percent growth this year a telcos are increasing their coverage and launching 5G services on a daily basis. Besides, the report suggests shipments of the 5G devices might cross 100 million units in 2023. Similarly, Counterpoint believes that 5G smartphone shipments might cross the 4G shipments this year.