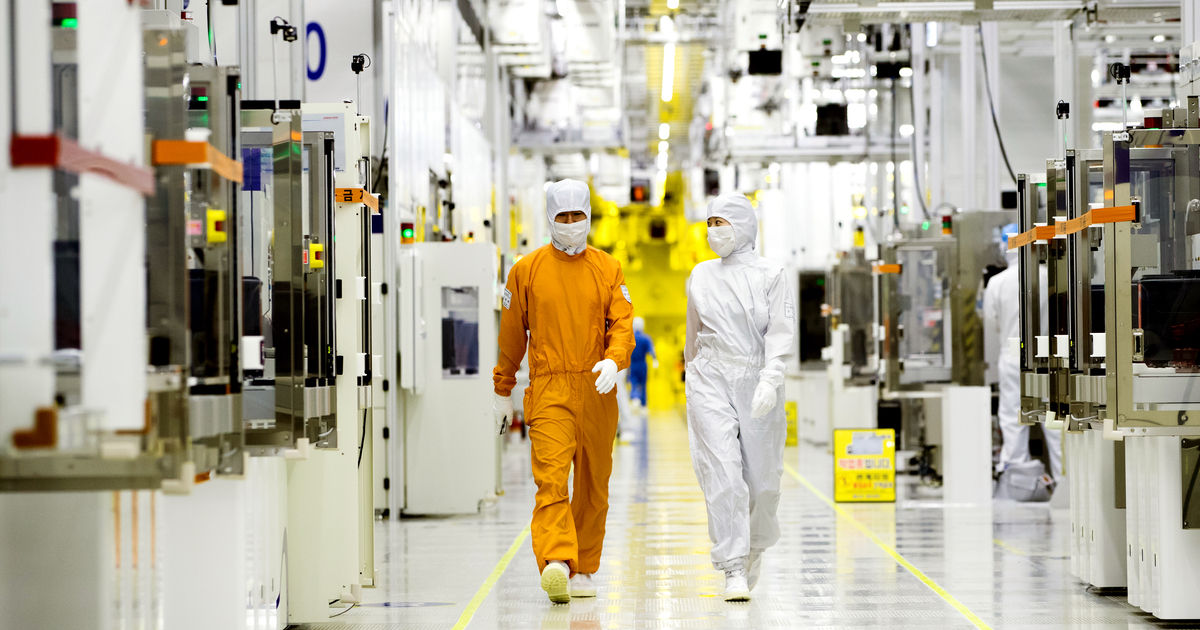 Samsung Foundry, Samsung's semiconductor manufacturing arm, had mass-produced various processing chipsets for Apple and Qualcomm over the past few years. It fabricated the Snapdragon 835, Apple A7, and Apple A7 chipsets in the past. However, it failed to receive orders from Apple and Qualcomm last year. Both Apple and Qualcomm preferred TSMC to mass produce their latest chipsets for 2019. Now, it appears that Samsung Foundry has been successful in making Qualcomm its client once again, and it is for the Snapdragon 865.
According to a report out of South Korea, Samsung and Qualcomm are in the final stages of the negotiation process for the contract mass production of the Snapdragon 865, which will be used in smartphones early next year. The Snapdragon 865 will reportedly use the 7nm EUV fabrication process from Samsung.
Samsung Close In Receiving Snapdragon 865 Mass Production Orders
South Korean tech publication TheELEC is reporting that Qualcomm has turned to Samsung once again for the Snapdragon 865 chipset. The company will reportedly start the mass production of the AP (application processor) by the end of 2019. Samsung Foundry will reportedly use its new 7nm EUV (Extreme UltraViolet) fabrication process node for the Snapdragon 865, and that the chipset is slated to be released in the early months of 2020.
Apparently, the production will start from Samsung Foundry's Hwaseong 17 line (in the Huacheng Business Park) and an initial monthly wafer output will be 18,000. Exclusive lines for producing Snapdragon 865 chips will be completed by September 2019 and mass production will commence from February 2020. The Snapdragon 865 chipset could be launched in two variants, one with an integrated 4G modem, and the other with an integrated X55 5G modem.
Last year, Qualcomm ditched Samsung for TSMC (Taiwan Semiconductor Manufacturing Company) because it was first in fully developing the 7nm FinFET process using the conventional Argon Flourine technology and Samsung couldn't ready its 7nm FinFET process in time. Now, it is being said the Qualcomm is preferring Samsung because its 7nm EUV process is more efficient and has better functionality.
Samsung Is Now One Step Ahead Of TSMC
If you don't know already, Samsung is the second largest chip fabrication company in the world, just after TSMC. Moreover, it is also the world's first company to fully develop the 7nm EUV process, which is said to be superior to 7nm FinFET processes developed by competing brands. Apparently, Samsung has already completed the test process to manufacture a high-end Exynos chipset using the 7nm EUV process and that it will be used in the upcoming Galaxy Note 10 smartphone.
IBM and NVIDIA will also be one of the few brands that will use Samsung Foundry's 7nm EUV process to manufacture CPUs and GPUs, respectively. Apart from AMD, Apple, and Huawei, most other big brands will reportedly choose Samsung over TSMC for their next 7nm chipsets. AMD could go back to Samsung for its 4th Gen. Ryzen processors, which the company teased during its E3 2019 press conference. To remind you, AMD recently tied up Samsung to offer its RDNA GPU architecture and some GPU patents to be used in next-generation Exynos chipsets.