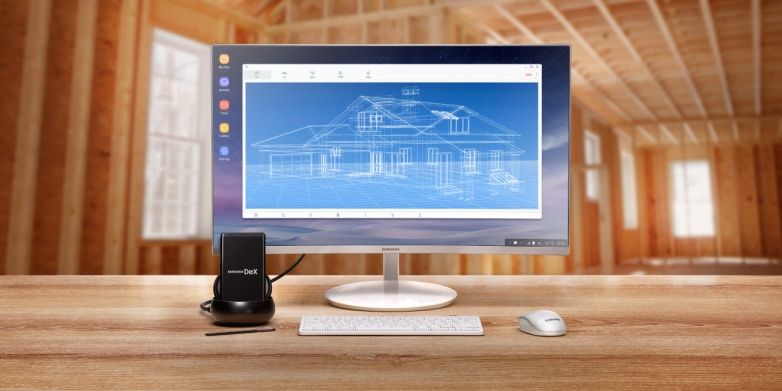 Samsung DeX, the powerful dock that transformed select Galaxy smartphones into large-screen Android workstations, now has the ability to run complete Linux distributions or Distros. Although still in beta stage with rather limited functionality, Samsung has released important software that effectively turns select Android phones into full-fledged Linux PCs.
Samsung has been teasing about the ability to transform a few of its premium flagship Android smartphones into a fully functioning Linux PC when connected to a monitor, keyboard and mouse through the Samsung DeX dock. Finally, the Korean tech giant has opened up a 'Linux on DeX' beta program that allows participants to connect their high-end Galaxy smartphones to the dock and then experience a complete Linux workstation on a large monitor.
Samsung Begins Accepting Singups For Linux on DeX Beta Program
Samsung has started accepting signup requests for the Linux on Dex Beta Program. The registration process will continue till December 14. Merely signing up doesn't assure acceptance. However, once Samsung grants access, users will receive a link to an app.
Essentially, the app and the software ecosystem will allow users to download a standard Linux Distribution or Distro, setup 'container' with all the relevant processes, and launch the complete Linux OS just as if it were a simple Android app. Thereafter, users need to simply connect the supporting Galaxy smartphone through the DeX Platform to a monitor, mouse, and keyboard. This setup will effectively transform the smartphone into a desktop computer that will run desktop-grade Linux apps.
Interestingly, the app allows downloading a Linux ISO image directly on to the qualifying smartphone. However, interested users can also head over to Samsung's website to access a Linux Distro that would assuredly work.
Linux on DeX Features, Limitations
Samsung has confirmed that the Linux Distro on DeX will run in full-screen mode. In other words, users will feel they are working on a Linux PC. However, they can quickly return to the familiar Android interface by merely moving the cursor to the bottom of the screen and leaving it there for a few seconds. This action will bring up the standard Android navigation buttons.
Interestingly, the Linux Distro on DeX will have Graphical User Interface (GUI). But several Linux users are quite comfortable with the command line interface. Such users can easily use the terminal app to interact with Linux without switching to DeX mode.
The Linux on DeX Beta Program is quite promising. However, there are few limitations. Interested users are currently limited to using Ubuntu 16.04 LTS as it is the only officially supported Linux Distro. Only the Samsung Galaxy Note 9 and Samsung Galaxy Tab S4 can work confidently with the Linux on DeX program. The apps that have been specifically compiled for ARM 64-bit processors will 'operate properly'.
The Samsung DeX is a powerful dock. It truly represents an important link between a high-end Samsung Galaxy Smartphone or tablet and Linux desktop computing. Interestingly, developers could get other operating systems to somehow work with the setup. However, they would have to spend substantial amount of time ensuring the process flow is optimized for this custom setup.