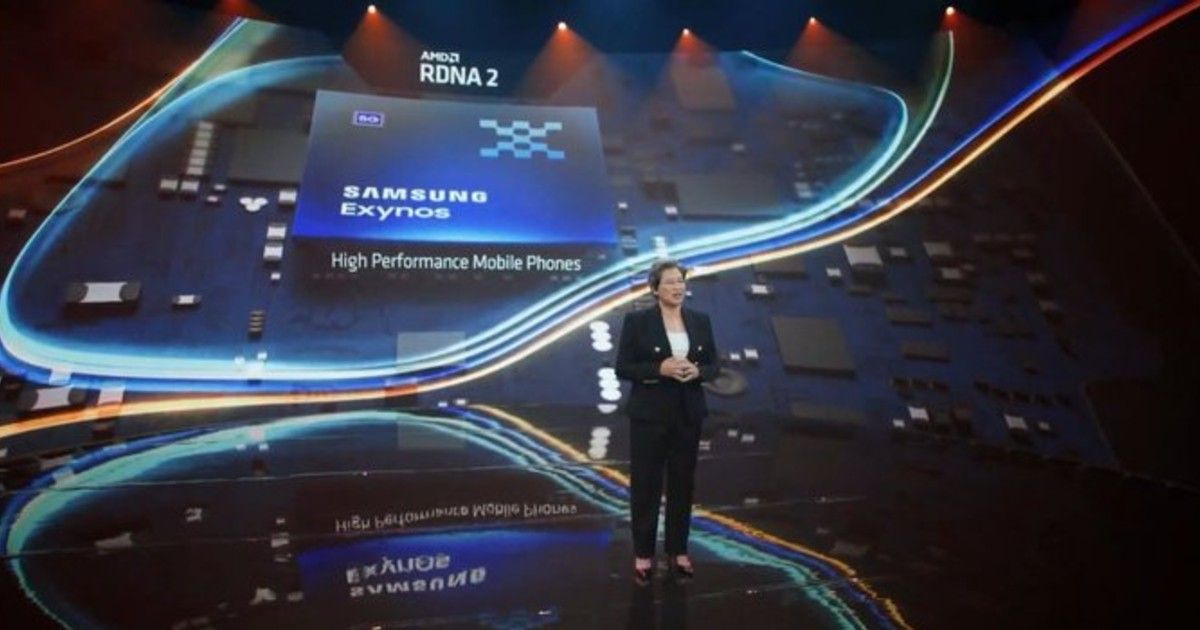 Earlier this year South Korean tech giant Samsung announced that it will bring AMD graphics to its flagship Exynos processors. However, the company is yet to reveal any details about the launch time frame of its next flagship processor. In the latest development, AMD has shed some light on the upcoming process and also confirmed some of the vital information during its Computex 2021 keynote event. Let's have a closer look at the upcoming flagship Exynos chipset with AMD graphics.
Samsung Exynos with AMD RDNA2
AMD CEO Lisa Su officially confirmed that the next flagship Exynos processor is going to use RDNA graphics. The company made this announcement at the company's Computex 2021 launch event today. As per the reports, the new GPU is going to arrive for the mobile devices for the first time and this will unlock some gaming features which will take smartphone gaming to a different level.
According to the company, Samsung Exynos with AMD RDNA2 is going to bring features like ray tracing and variable rate shading to smartphone gaming. This will ensure to offer higher fidelity graphics and also improve the power efficiency of the phone. Just in case if you don't know RDNA2 is the company's latest graphics architecture and GPUs based on this technology are equipped on AMD's 6000 series graphics cards, which are also used on the next-gen console like Xbox Series X|S and Playstation5.
"AMD has partnered with industry leader Samsung for several years to accelerate graphics innovation in the mobile market, and we are happy to announce that we will bring custom graphics IP (Intellectual Property) to Samsung's next flagship mobile SoC (System on Chip) with ray tracing and variable rate shading capabilities," Dr Lisa Su said in a statement.
According to her, Samsung is going to reveal some more details about the upcoming flagship Exynos chipset later this year. Samsung's Exynos chipset has often faced criticism for its weak GPU and performance, but it seems this time the company is going to bring a powerful chip that is going to be equipped on upcoming Samsung handsets. Considering this information we can safely assume that the company is planning to launch a smartphone that is going to be as powerful as gaming consoles.