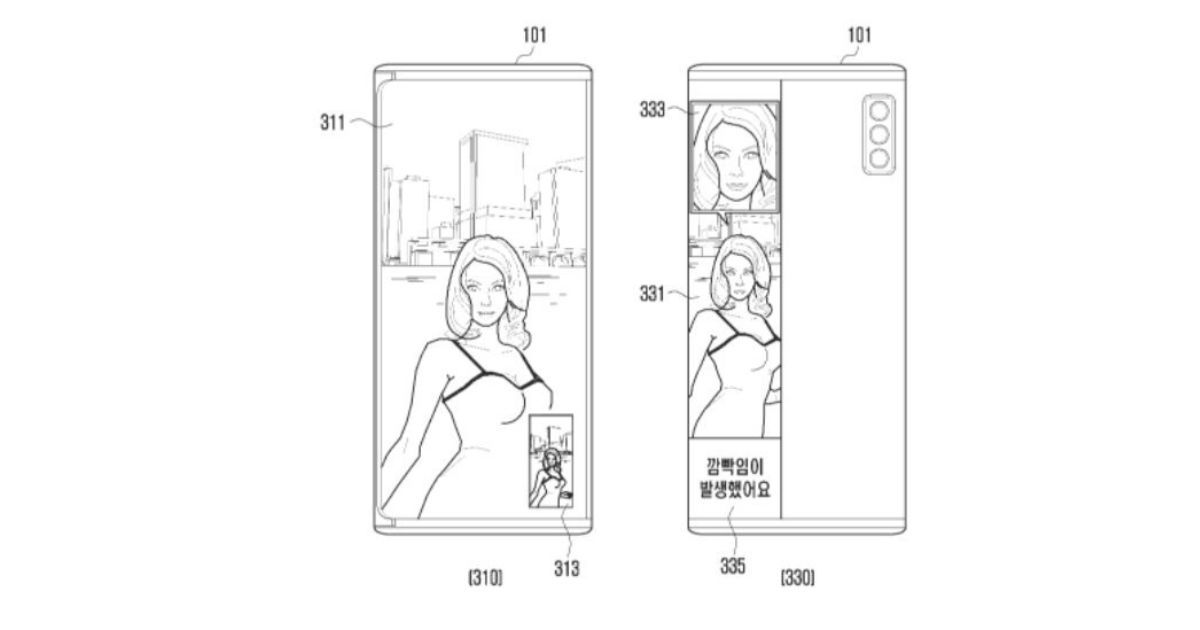 Samsung has been the pioneer in the foldable industry for a few years now. In the past couple of years, we have seen devices like the Galaxy Z Fold and the Galaxy Z Flip foldable. We also spotted that the company is also working on some new Rollable or Slidable display smartphones with support for S Pen and also Samsung also patented a double folding display and folding camera phone with S Pen support back in December 2021.
More recently, a couple of weeks ago, a Samsung phone with a transparent sliding display was spotted on the WIPO patent database. And, now, on the same WIPO website, we have spotted a new Samsung device with a flexible display. Let us take a look at the new Samsung device that was spotted on the website.
Samsung Flexible Display Device Spotted on WIPO
Korean giant, Samsung has patented a new flexible display phone on the World Intellectual Property Organization website a.k.a WIPO. From the images obtained by the listing, here is what we have gathered for now.
The Samsung device appears to be regular in terms of looks. It does not seem to be a foldable or flip device. Instead, this device will come with a flexible display, which looks like will be an extension of the main display going all the way up to the mid of the back panel sideways. The flexible display will be slidably movable.
According to the patent description, the device will come with two housings, a camera module, a flexible display including a first area exposed at the front surface of an electronic device in a state in which the electronic device is closed, and a second area extended from the first area and exposed at the back surface of the device. Further, the images also reveal the phone's rear camera on the back and a selfie camera on the front. Since the device comes with a screen on the back, it should be possible to click selfies using the rear camera as well.