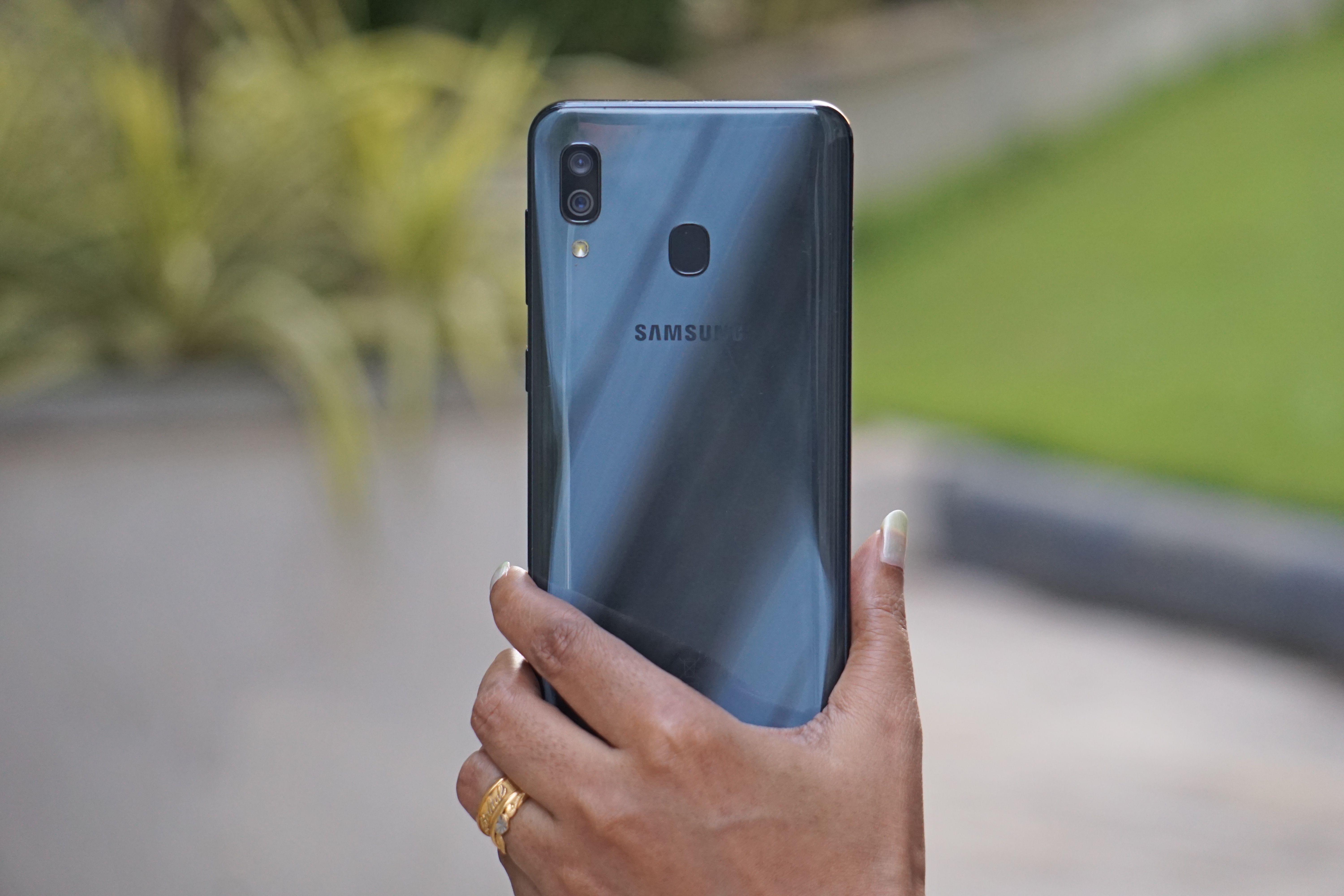 Back in July, Samsung filed for nine trademarks at European Union Intellectual Property Office (EUIPO). The trademark revealed that the 2020 Galaxy A-series line up of smartphones will include Samsung A11, Samsung A21, Samsung A31, Samsung A41, Samsung A51, Samsung A61, Samsung A71, Samsung A81, and Samsung A91. Well, thanks to our trusted source, Ishan Agrawal, we now have some details regarding the color and storage options of the Galaxy A71 and the Galaxy A51.
Our source tells us that the model number of the Galaxy A71 will be SM-A715. According to him, the device will have 128GB of storage. However, our speculation is that there will be more storage options on offer. The device is said to come in four color variants — Black, Silver, Pink, and Blue. Moving onto the Galaxy A51, Ishan says that its model number will be SM-A515. Unlike its sibling, the Galaxy A51 is said to come in two storage options — 64GB and 128GB. According to Ishan, both storage options will be available in Silver, Black, and Blue color options. And there is something that will delight Indian consumers — Ishan says that both smartphones will launch in India at some point.
If you remember, a few days ago GalaxyClub revealed that Samsung is working on a new chipset — the Exynos 9630. The Galaxy A51 and the Galaxy A71 are expected to feature the same chipset. Both smartphones are also expected to feature Android 10 operating system as it will be officially released by the time the Galaxy A51 and the Galaxy A71 hit the market. The Galaxy A51 and the Galaxy A71 will most likely feature AMOLED displays, considering that current A-series smartphones have AMOLED displays as well. There is, however, no information available at the moment regarding the display size, camera, and battery capacity of either smartphone. I am sure, we will know more about these smartphones as the launch nears.