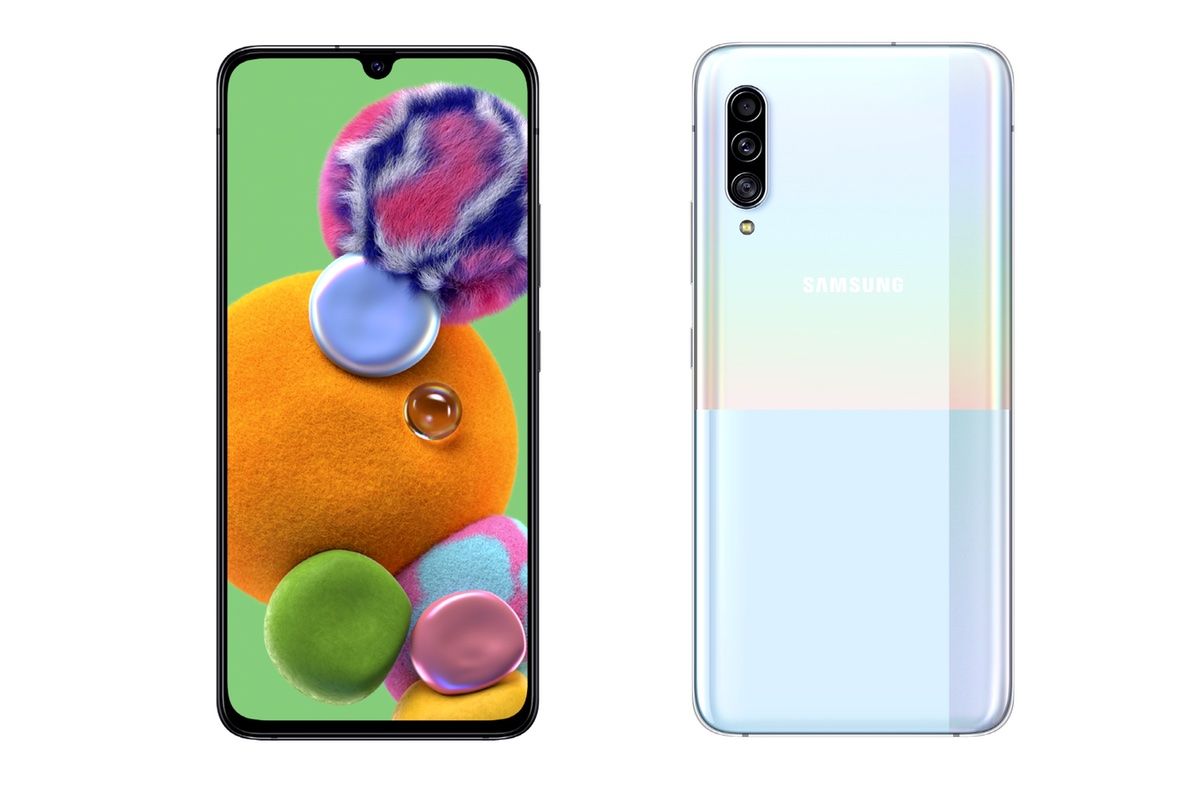 The Samsung Galaxy A91 has been in the news for several months now. Touted as a successor to the Galaxy A90, this handset was all over the news after some publications hinted at the possibility of the A91 featuring a 109-megapixel camera. Fast forward to October 2019, and folks from over at Sammobile have revealed the complete specifications of the A91- and no, it does not get the rumored 109MP camera. In fact, the Sammobile report confirms that the A91 retains the same 48MP sensor that was used on the A90.
What then is different on the A91 when compared to the A90?
Let us find out.
Samsung Galaxy A91 Specifications
The Samsung Galaxy A91 will be powered by the same Qualcomm Snapdragon 855 chipset that was used on the Galaxy A90. Sammobile also adds that the phone will be offered in an 8GB RAM version with 128G of storage. It does get a microSD card slot for memory expansion up to 512GB. There is no word on whether a higher capacity variant of the phone is on the cards. As for the display, the A91 retains the large 6.7-inch Super AMOLED panel that was also seen on the older A90. The resolution and all other technical aspects of the panel remain identical.
There was quite a stir in the tech blogging community following rumors of the A91 reportedly coming with a 109 MP camera. Sammobile has just confirmed that there is no such sensor on the A91 and that it will retain a near-similar triple camera setup that we saw on the A90. This camera setup on the A91 consists of a 48-megapixel primary camera and a secondary ultra-wide-angle camera. The resolution of the UWA camera, however, sees an upgrade from 8-megapixels on the A90 to 12-megapixels on the A91. The third camera on the A91 is identical to the one on the A90 and happens to be a 5-megapixel depth sensor. At the front, the A91 uses a 32-megapixel fixed focus camera with f/2.2 aperture.
Samsung Galaxy A91 Battery, connectivity, software
The Samsung Galaxy A91 is likely to feature the same battery as that of the A90. However, it will feature support for Samsung's new 45-watt Superfast charging technology. The phone has all the connectivity features that the A90 has – except, of course, support for 5G networks. At launch, the Galaxy A91 will run Android 10 underneath Samsung's latest iteration of One UI. The Indian version of the A91, however, is expected to launch with Android 9 Pie installed. There is no word of a confirmed launch date for the Samsung Galaxy A91. It is, however, expected to be announced in the first quarter of 2020.