Undoubtedly, my favourite set of consumer tech products from Samsung has to be its Galaxy Buds series of truly wireless (TWS) earbuds. They are not only practical wireless earphones, but also offer supremely well-tuned sound signatures across the board. So much so that the Galaxy Buds Pro (review) is my reference point when reviewing other TWS buds. Which brings us to the Galaxy Buds 2, Samsung's latest entry. Let's review.
Design and Fit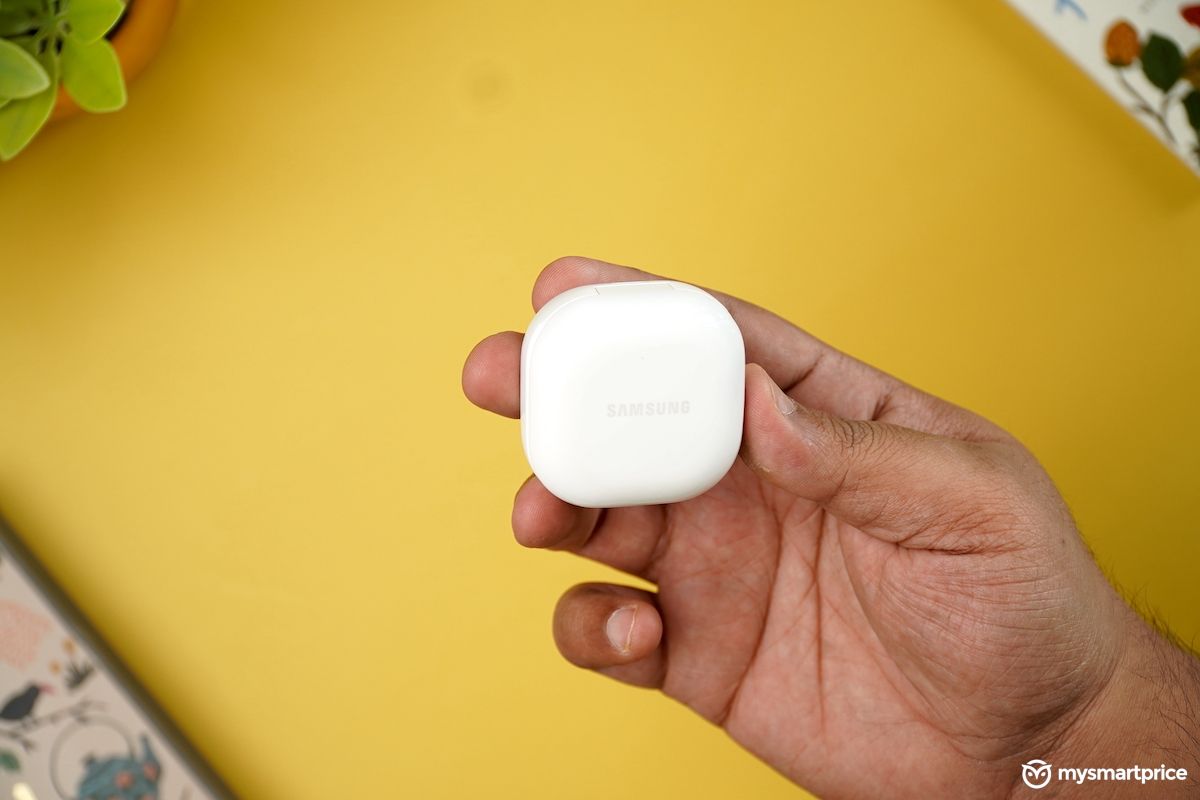 The Buds 2's case design is identical to the one used to house the Galaxy Buds Pro. The only difference is that you get a dual-tone colour scheme that looks whimsical. Our review unit was White in colour with a Dark Grey accent colour on the inside. In fact, even the earbuds are Dark Grey in colour. There are a few other funkier colour options for you to consider. Then there are your usual, functional design elements such as the Type-C charging port on the rear and an LED indicator on the front to figure out if your case is out of charge or not. The case can also be charged wirelessly, which is definitely an added advantage.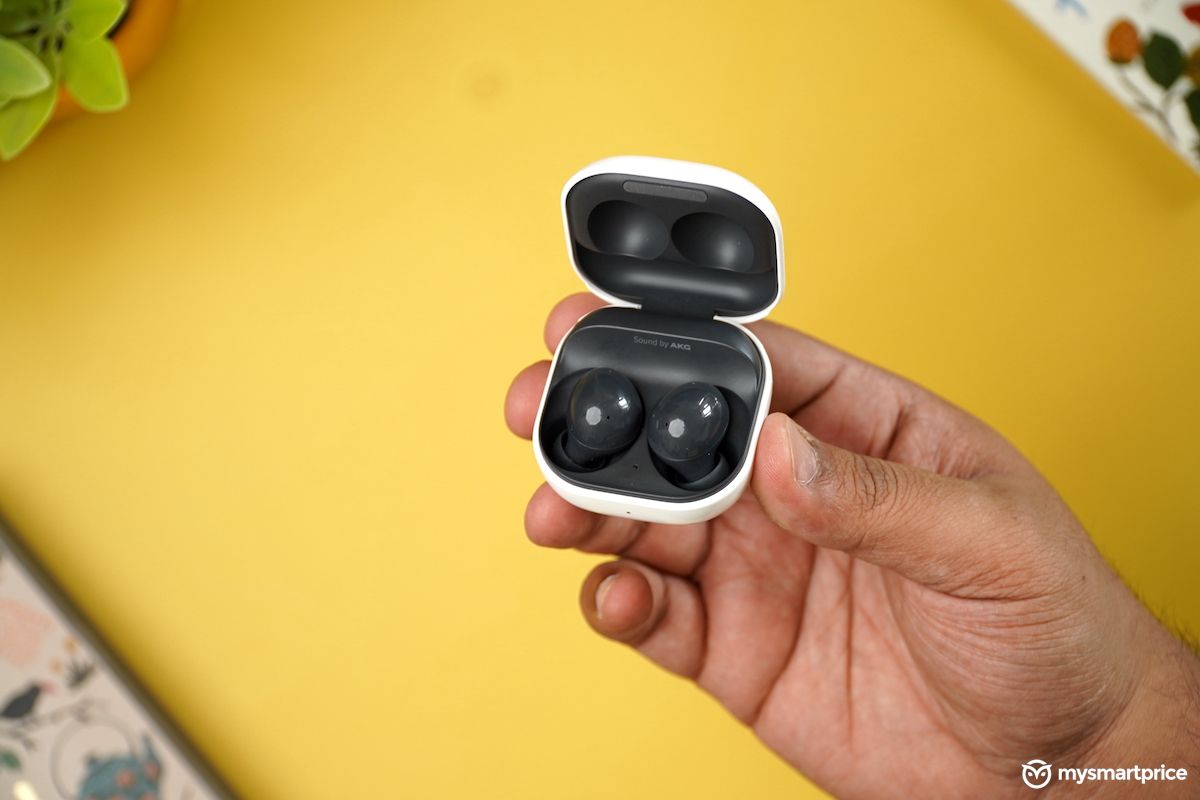 The earbuds are held magnetically inside the case and don't fall out easily. As far as earbuds without stems go, these are one of the smallest ones I've used. And, unlike the Galaxy Buds Pro, I found an extremely secure fit with the Galaxy Buds 2. I'd say these are the most comfortable buds I've used all year. However, everyone's ears have a different shape. Which is why comfort is mostly subjective. For context though, I have a large external canal and I find IEMs extremely comfortable in general.
Controls and App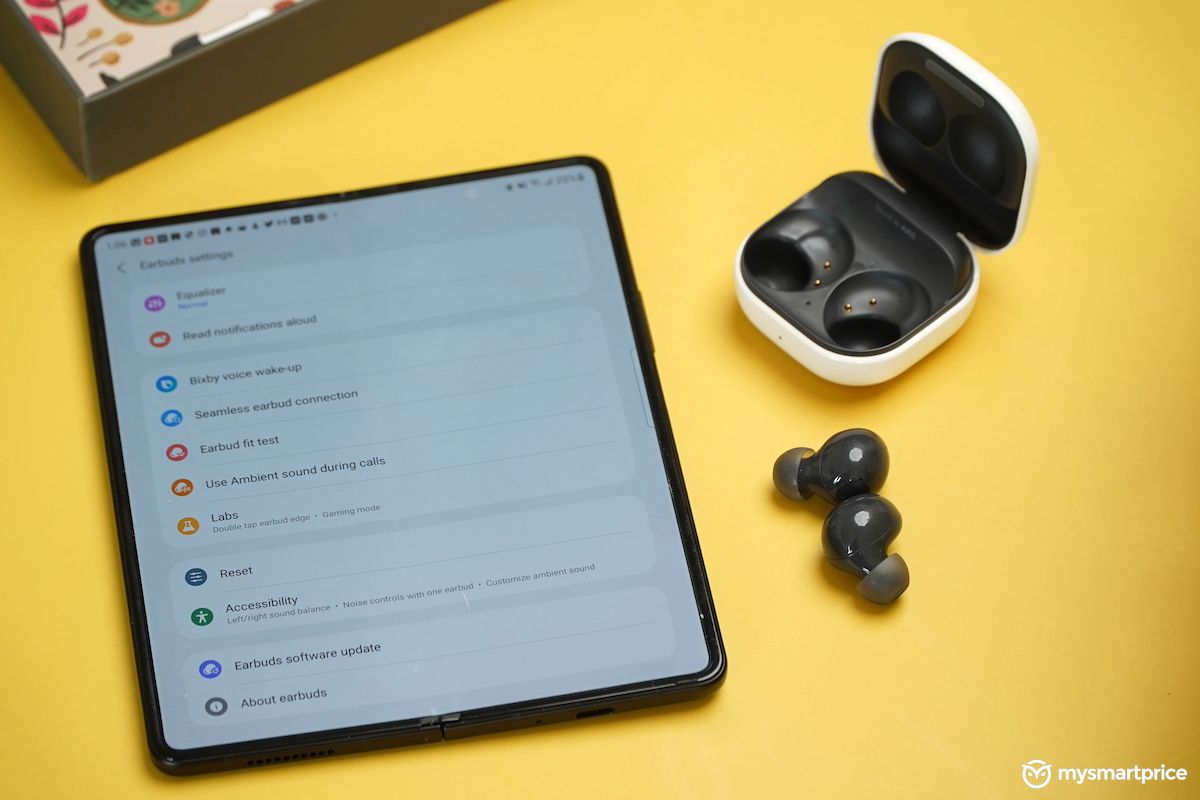 You can control music playback by tapping on the touch surface of the earbuds. And, I really like how Samsung has tuned the sensitivity of the touch controls. Through the allied app, you can switch off the tap functions but you cannot reassign them. For example, you cannot Play previous track by Double Tapping. You will have to Triple Tap because this function has been mapped accordingly. This is limiting considering even Realme offers more customisation options.
Anyway, the Wearable app also lets you play around with a preset list of equaliser settings, seamless earbud connection across Samsung devices, earbud fit test, and a few experimental features within the Labs setting. I tried the Double tap earbud edge option for volume control but it rarely worked. There's also a Gaming Mode for low latency while playing games. It does actually help reduce the audio-video lag to ensure you have fairly unfettered connectivity.
Sound Signature and ANC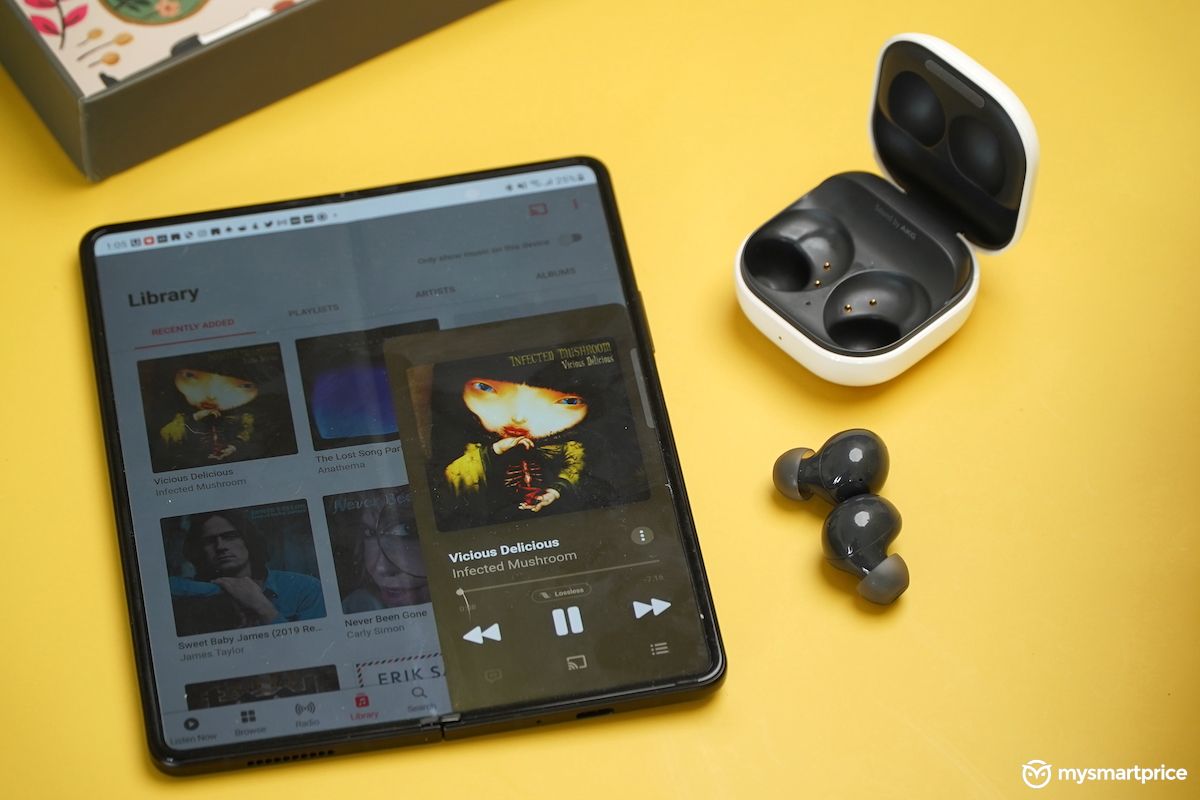 As usual, the Galaxy Buds 2 sounds great. The frequency curve has now been tuned to control the mid-bass bloat that was present in the Galaxy Buds Pro. So, when the beat drops in Mirza by Nucleya, you hear a tighter, better controlled thump. If you are a Samsung user, the Scalable codec offers the best audio fidelity. In fact, there were nasty spikes and blowouts while using the Buds 2 with my 2019 MacBook Pro in AAC codec. Thankfully, no such problem with the iPhone though.
As for the treble performance, the roll off happens much sooner than the Galaxy Buds Pro and it doesn't extend too high either. Coupled with the weaker technicalities in terms of dynamics and tonality, the Buds Pro, in my opinion, is a better sounding product. As for the ANC, it is pretty decent and the transparency mode is not too bad either. But, the crown for the best ANC in a pair of truly wireless earbuds continues to be with the Sony WF-1000XM4.
Mic Quality and Battery Life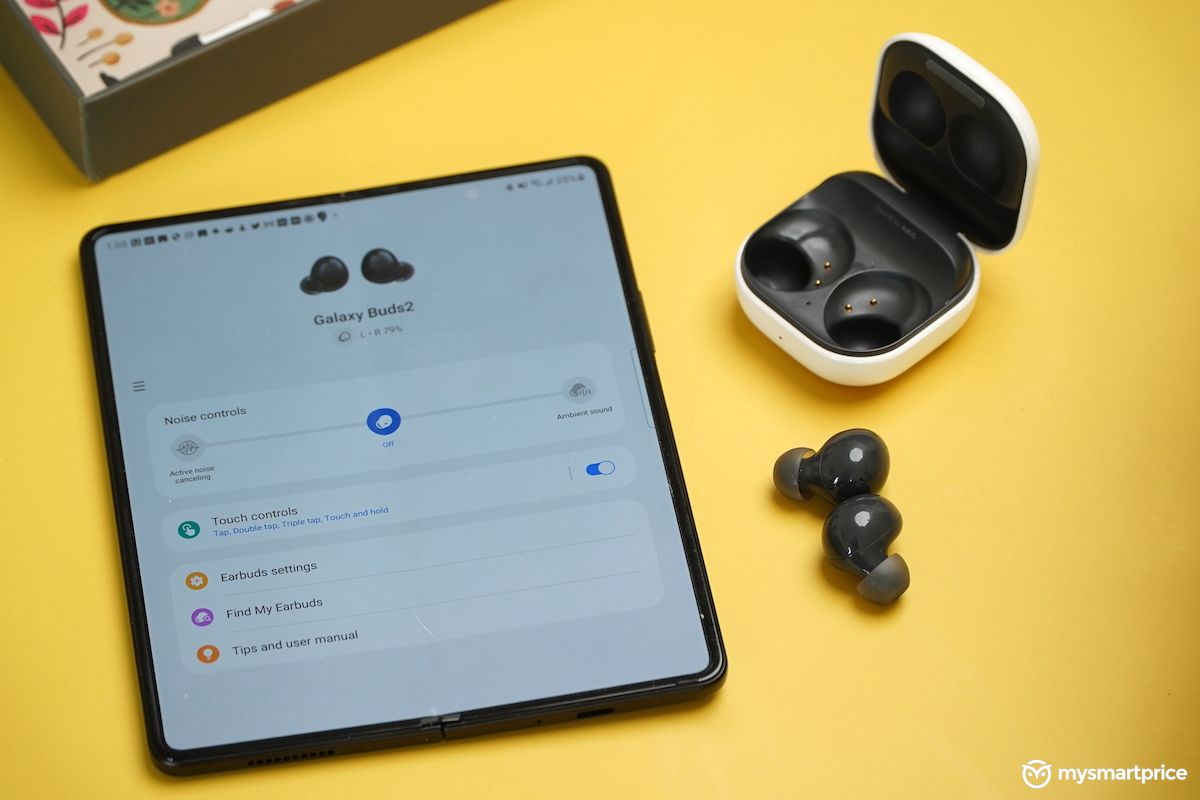 The mic quality of the Galaxy Buds 2 is actually top notch. It is second only to the AirPods for the most part. And, this despite not having a stem to position the mic closer to your mouth. As for the battery life, you get about 5 hours of listening time with ANC on. That is considerably lower than the Buds+, but it didn't offer ANC. That said, the Buds 2 does offer overall better battery life than the Buds+ when you add the charging case into the mix. Anyway, this is good enough battery life for a pair of truly wireless buds with ANC.
Also Read: OnePlus Buds Pro Review – Bass So Good, it Makes Me Weep | Comparison vs Enco X, Galaxy Buds Pro
Are the Samsung Galaxy Buds 2 Worth the Money?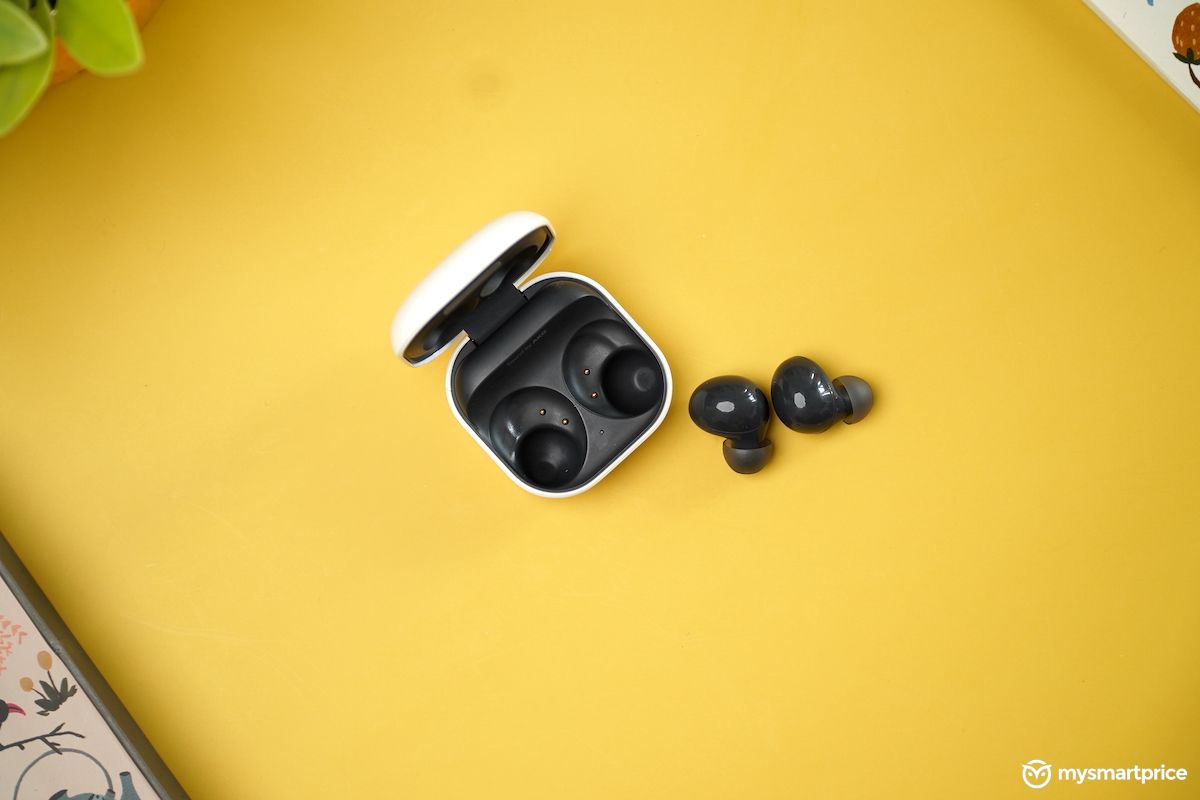 In a vacuum, the Galaxy Buds 2 is a compelling pair of truly wireless earbuds. It is an all-rounder, which gets most things right. Having said that, as most Samsung gadgets go, you can now find the Galaxy Buds Pro for a much lower price than the asking price of the Buds 2. So, you can get a better sounding product for cheaper. Why would you even consider the Buds 2 in that situation? Doesn't Samsung ever want to solve this problem of its older products cannibalising the initial sales of its new products?
It doesn't make sense to buy the Buds 2 at its full price of about Rs 12,000 right now. Consider it only if it is available on a bundled discount with a Samsung phone or wait for the price to go below Rs 10,000 before hitting the 'Buy' button. Until then, there are plenty of other non-Galaxy Buds too. For example, if you are a basshead, you must consider the OnePlus Buds Pro. If you prefer a more pristine sound, the OPPO Enco X is a fantastic alternative. So, make a smart decision. Or, just hit me up on Twitter (@r3dash) with your specific use case so I can help you choose better.