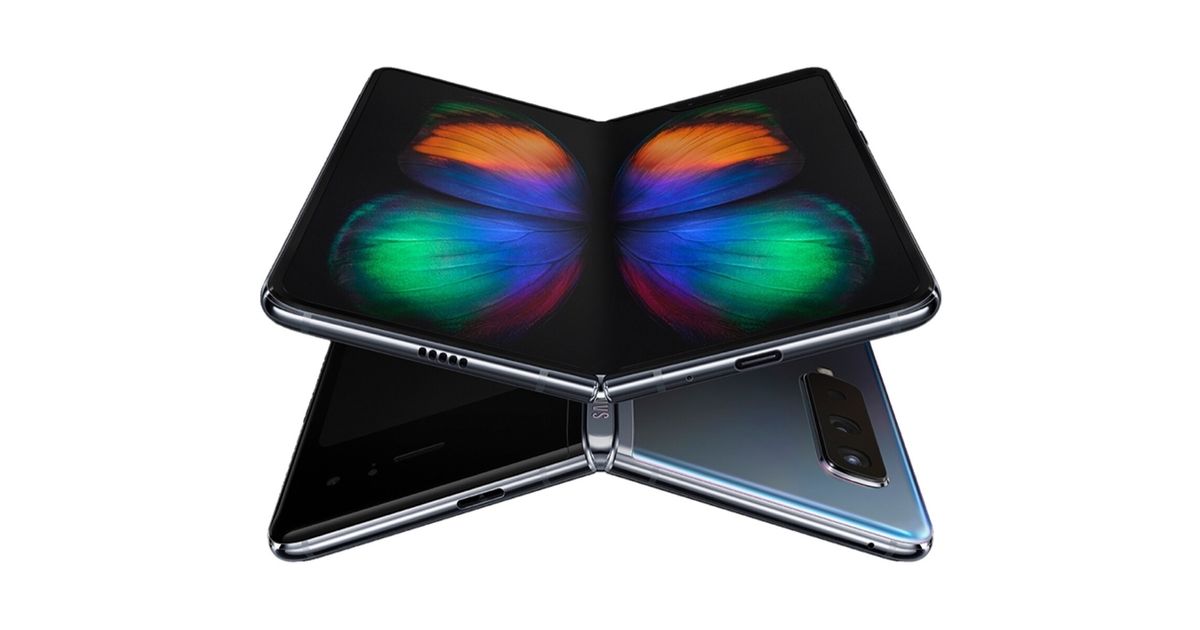 While a number of Samsung smartphones have received the Android 10 OS, the Galaxy Fold still hasn't, even though it is the most premium smartphone offering from the brand. A recent report from SamMobile claimed that the South-Korean tech giant has started the development of Android 10 OS for the Galaxy Fold. However, there wasn't any proof showing that such firmware exists.
That changes today, as we have spotted the Galaxy Fold on Geekbench running the Android 10 OS, which confirms that Samsung has developed Google's latest operating system for its most premium smartphone. Usually, brands benchmark a smartphone with a new version of Android OS when the new firmware is in the final stages of development. So, considering that the development is almost complete, you can expect Samsung to roll out the Android 10 OS to the Galaxy Fold anytime soon.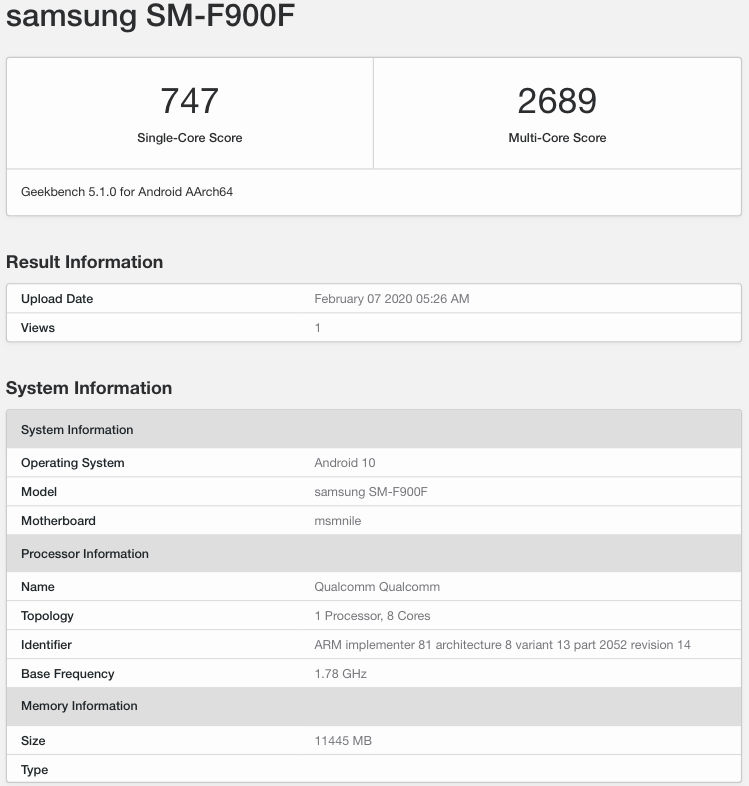 As most of you might know, the current firmware of Galaxy Fold has been customized to suit the device's foldable nature. It automatically shifts apps from smartphone mode to tablet mode when a user unfolds the device and vice versa. Along with it, the firmware has many features for better multitasking and to take advantage of the large screen estate of the Galaxy Fold. With the Android 10 firmware, Samsung could add more such features to make the most out of the device.
Currently, the Samsung Galaxy Fold is available in the Indian market at INR 1,64,999. It packs Qualcomm Snapdragon 845 chipset, 12GB RAM, 512GB storage, a total of six cameras, a 4380mAh battery, a USB Type-C port, a foldable display measuring 7.3-inches, and a 4.5-inch secondary display on the outside of the device. You can buy one from Samsung's official online store. On a similar note, Samsung is soon going to launch another foldable smartphone – the Galaxy Z Flip. Read more about it here.